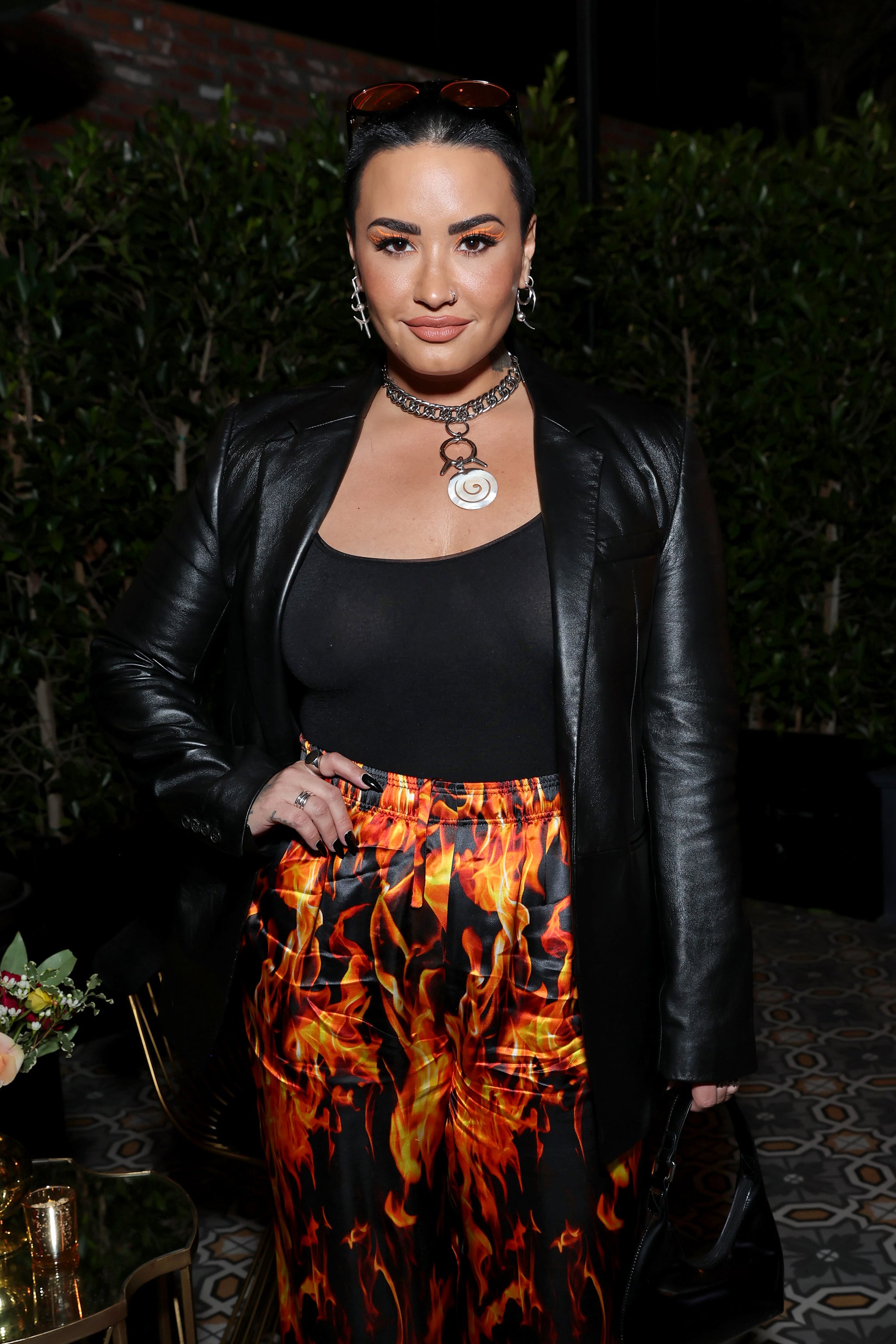 Image Source: Getty / Amy Sussman
Demi Lovato is back with another tattoo, and this design is just as beautiful as the last. The musician posted a picture to their Instagram Stories showing off the new ink: a large web that covers her entire shoulder with a dainty spider spinning a single piece of silk extending down her bicep.
Lovato went back to famed tattoo artist Dr. Woo, who's also the artist behind the first spider tattoo they got on their head back in January. Posted with the caption "A spider you can see now," the latest design seems to be another tribute to the Cherokee folktale "Grandmother Brings the Light" that Lovato alluded to after getting the first tattoo. It's a story about a spider that's finally the one to bring fire to her community and light to the world.
As it stands, Lovato has over 20 tattoos ranging from dainty fine-line pieces to larger, harder-to-miss portraits. This design once again places her on the list of celebrities who have gotten fresh ink this year. Also on that list is Hilary Duff, Romeo Beckham, and Selena Gomez. If you were looking for a sign to make that tat appointment, this just might be it.
Take a closer look at Lovato's new spider tattoo here.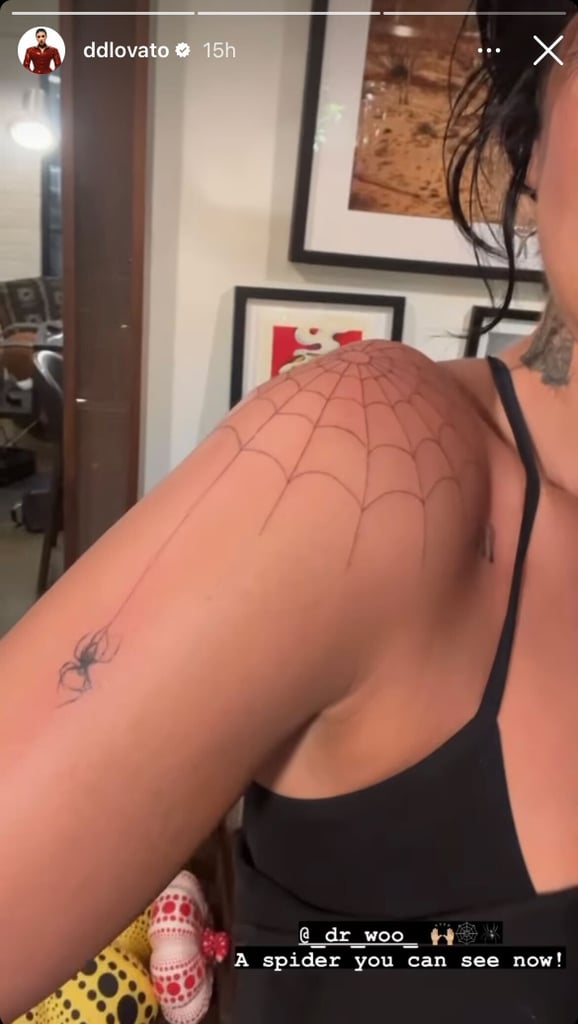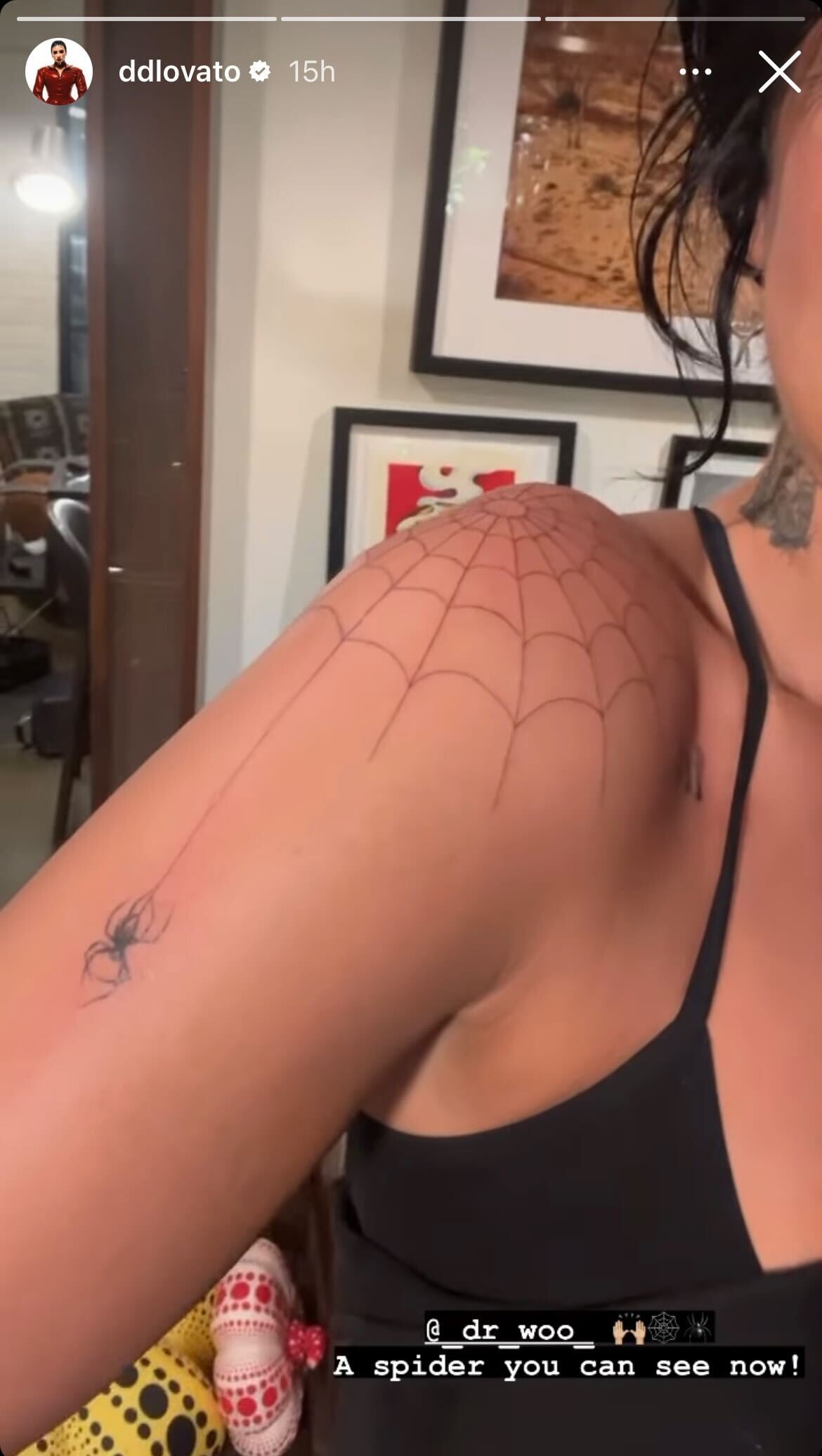 Image Source: Instagram user @ddlovato
Source: Read Full Article