Like most skincare, eye cream is never a one-size-fits-all situation. If you have a medium to dark skin tone like myself, eye creams can end up looking ashy, making you appear even more fatigued and panda-eyed than ever.
Darker complexions are more prone to genetic under eye circles that appear blue or grey in nature, which is why the founder of Boscia, Lan Belinky, told me she came up with a purple-hued product, the aptly named Indigo Eye Cream ($38, Ulta). I started using it a year ago, and haven't stopped since.
Here's why I have three backups (just in case):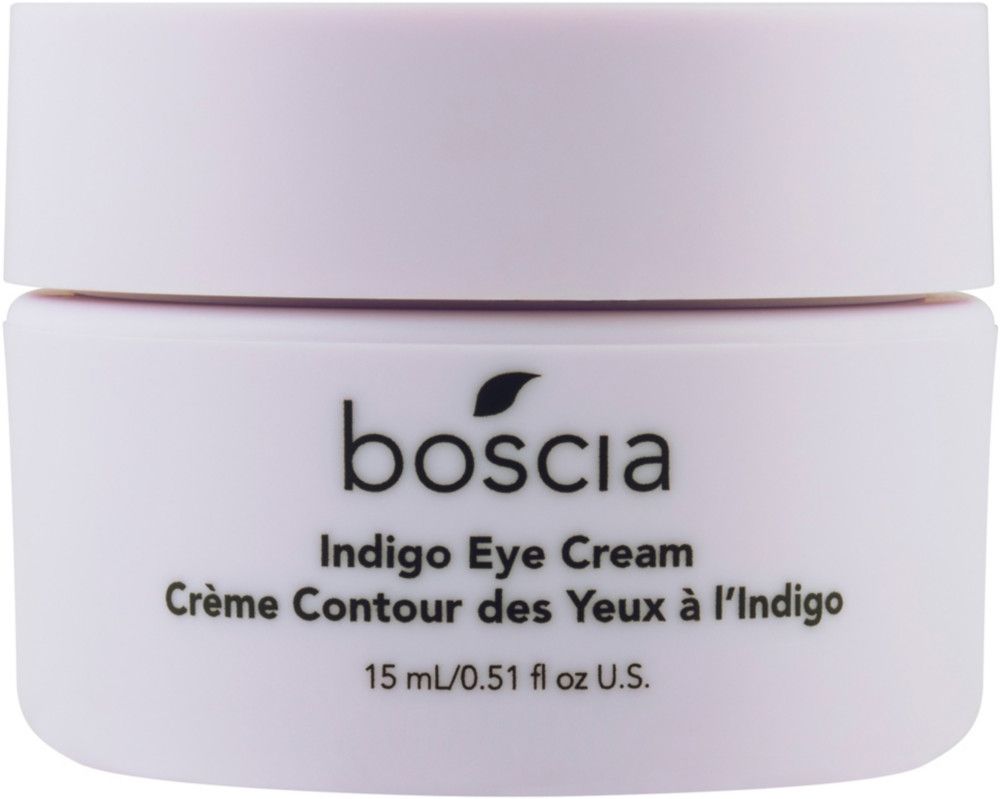 It is sensitive skin-friendly.
Not only are all Boscia products famously vegan, they're also fragrance and color free, so you know the brightening purple tint is completely natural. The cream also features nourishing ingredients like jojoba extract, shea butter, and avocado oil that make this idyllic for anyone who has skin that gets easily irritated (hear, hear!).
It has an instant blurring, brightening effect.
This almost acts like a primer for the under-eye area, brightening pigmentation and blurring the tiny lines under my eyes whether I decide to wear makeup on top of it or not. While I do appreciate the long-term lightening effect this has had on my skin, I love that it almost acts as makeup for days (or weeks) I can't be bothered with concealer.
It is hydrating but has a light consistency.
The creamy formula feels moisturizing as I tap it on to my under eyes, but it doesn't settle in to the fine lines I have. The jojoba extract in this is notorious for being just as nourishing as it is lightweight. I have extremely dry skin, especially under my eyes, and I love the non-greasy feel of this formula.
Source: Read Full Article