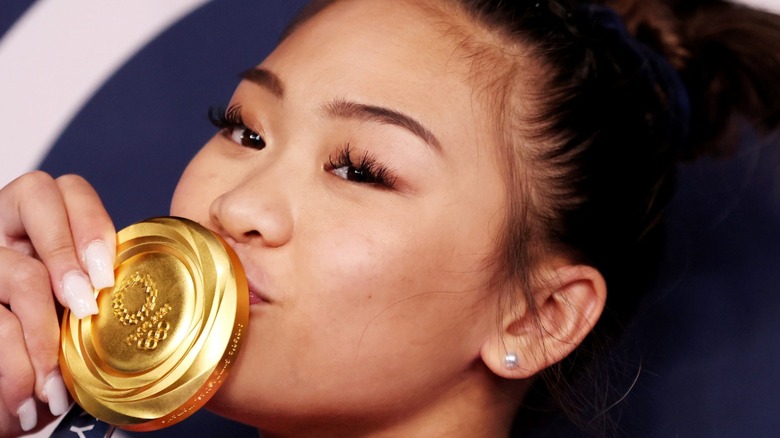 When Simone Biles withdrew from Olympic competition at the Tokyo 2020 Games, many people assumed it was all over for Team USA as far as gymnastics medals went. Well, those people were proven wrong when Minnesota teen Suni Lee brought home the gold in the women's all-around event with a performance that the Daily Mail described as practically flawless. While Lee's win was a thrill for all American gymnastics fans, it was absolutely huge for one particular group: Hmong-Americans. Lee is the Hmong community's first Olympic athlete, and now their first gold medalist, as well.
According to the International Institute of Minnesota, there are approximately 150,000 people Hmong living in the United States, most of them in Minnesota, Wisconsin, and California. Most of the Hmong people in the country, Lee's parents included, immigrated in the aftermath of the Vietnam War. As Time noted, Hmong soldiers were heavily recruited by the CIA to fight the "Secret War" in Laos, and once the U.S. troops bailed out of the area, the Hmong fled for their safety to refugee camps in Thailand where many remained for years before they were allowed to relocate. Many Hmong people still live in poverty, and it's rare for any Hmong athlete, particularly a woman, to have the opportunity to compete at a high level. All that, however, may be about to change. The Hmong community has seen and continues to see Lee as an inspiration, and they are taking to Twitter to share their joy with the world.
Twitter users have praised Suni Lee as a Hmong heroine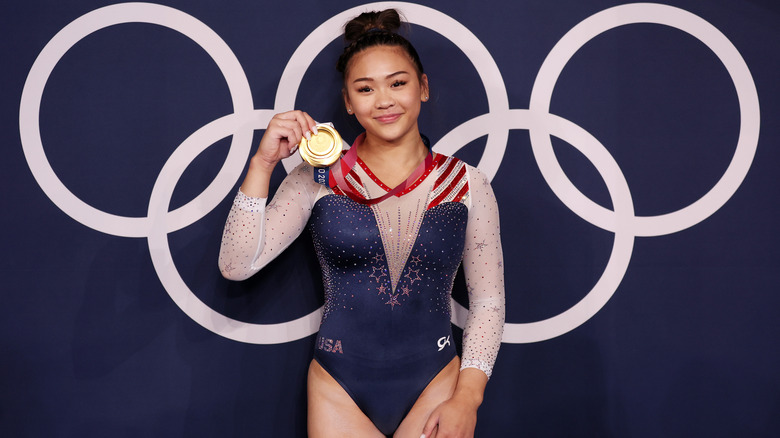 While many of the tweets about Suni Lee's win were of the generic "go Team USA" variety, others, such as the responses to CNN's announcement of her victory, spoke to just what made this such a special occasion. "Congratulations!!! Representing Asian Americans from across the nation!!," wrote a Twitter user, and "First Hmong gymnast in the Olympics and first Hmong gymnast to win gold!" opined another. 
Among the most outspoken, however, were Lee's fellow Hmong-Americans, who couldn't be prouder of their shining star. NBC Atlanta reporter Chenue Her, himself the Minneapolis-born son of Hmong refugees, tweeted, "I've always been proud to be Hmong and even more so today. Thank you for inspiring the *world* @sunisalee_ . Generations of Hmong kids to come will know what's possible because of your hard work and courage." 
Back in Minneapolis, Hmong-American news anchor Gia Vang live-tweeted Lee's event from an early morning gathering at a hall in Oakdale, Minnesota, concluding with an emotional, "She did it. @sunisalee_ is the queen of the women's gymnastics all-around finals and her parents. OMG. Tears every where. #Gold #TokyoOlympics #hmong" and a video showing the crowd in attendance going absolutely wild with joy.
Source: Read Full Article