Tom Holland built a great rapport with Mark Wahlberg on their new movie, Uncharted. And while the Spider-Man: No Way Home star was admittedly intimidated by him at first, Wahlberg says Holland ended up being a "good little brother" on set. 
Tom Holland admits his 'Uncharted' co-star Mark Wahlberg is 'tough as nails'
Holland is fresh off the heels of his blockbuster movie, Spider-Man: No Way Home. There's a good chance he'll come back to play the superhero once again. But when asked if he'd like his Uncharted co-star to portray a Spider-Man villain, Holland admitted it was an intimidating idea.
"No, I would never want to go up against Mark Wahlberg," Holland said in an interview with ET Canada. "He is like he's actually tough as nails."
Mark Wahlberg says he liked being the tough older brother on the set of 'Uncharted'
Wahlberg is the youngest of nine children. So when he heard Holland was slightly intimidated by his tough demeanor on the set, the Uncharted star admitted he enjoyed finally being in the big brother seat for a change.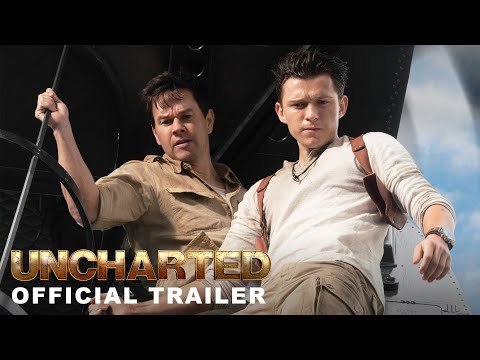 "Well, that's good," Wahlberg told ET Canada. "That's good because I'm the big brother. And you know what, I never got to be the big brother. I was always the little brother, so I was always kind of picked on and treated [badly] by my brothers."
Wahlberg noted that he was always a go-getter, despite being the youngest. And he credited Holland for having the same type of fierce drive and spirit.
"I was always feisty and nipping at the heels," Wahlberg added. "And Tom was the same way. He wasn't afraid to the point where he wouldn't try to, you know to really step up. Especially when we were improvising and really kind of going at it."
"He was definitely a formidable opponent," the actor added. "He's done a great job. And he was a good little brother to have for sure."
The 'Uncharted' movie stars Tom Holland and Mark Wahlberg as treasure hunters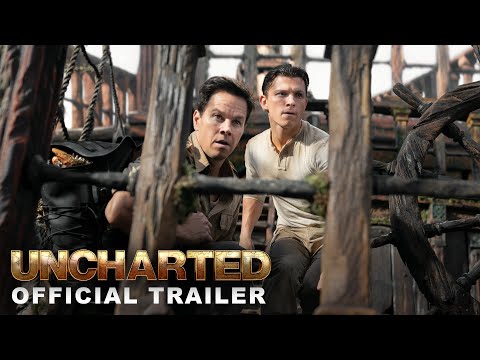 Holland and Wahlberg's new film, Uncharted, also stars Antonio Banderas, Sophia Taylor Ali, and Tati Gabrielle. In the movie — which is based on the popular video game series of the same name — Holland portrays Nathan Drake, a treasure hunter looking for Magellan's gold as he tracks his long-lost brother Sam. Wahlberg plays Drake's mentor and father-figure, Sully. Here's the official movie synopsis:
"Street-smart thief Nathan Drake (Holland) is recruited by seasoned treasure hunter Victor "Sully" Sullivan (Wahlberg) to recover a fortune lost by Ferdinand Magellan 500 years ago. What starts as a heist job for the duo becomes a globe-trotting, white-knuckle race to reach the prize before the ruthless Moncada (Banderas), who believes he and his family are the rightful heirs. If Nate and Sully can decipher the clues and solve one of the world's oldest mysteries, they stand to find $5 billion in treasure and perhaps even Nate's long-lost brother…but only if they can learn to work together."
The Uncharted release date is Feb. 18.
Source: Read Full Article