JoJo's Bizarre Adventure has become a staple in the world of anime, but its most recent outing made a major change to its release model. JoJo's Bizarre Adventure: Stone Ocean is the first season of the series to stream exclusively on Netflix before broadcasting. Some fans aren't thrilled with the shift. And Toonami co-creator Jason DeMarco recently responded to the complaints leveraged at Adult Swim.
'JoJo's Bizarre Adventure' Part 6 is streaming exclusively on Netflix
The first five parts of JoJo's Bizarre Adventure followed the standard anime release model, broadcasting weekly in Japan and coming overseas through streaming platforms and networks like Adult Swim. In fact, the anime regularly aired on Toonami in the U.S., something viewers came to expect and look forward to.
Netflix made a major change to JoJo's release strategy by having Stone Ocean stream exclusively on its platform. It also dropped the first batch of episodes all at once, something many JoJo's fans felt diminished the excitement.
That's not the only reason fans are disappointed with Netflix's hold on Stone Ocean. The complaints are piling up, especially now that the new episodes have been out for a month and still aren't available anywhere else. Although they'll broadcast in Japan come January 2022, it doesn't look like they'll be available on Toonami.
Fans aren't happy about Netflix's hold on 'Stone Ocean'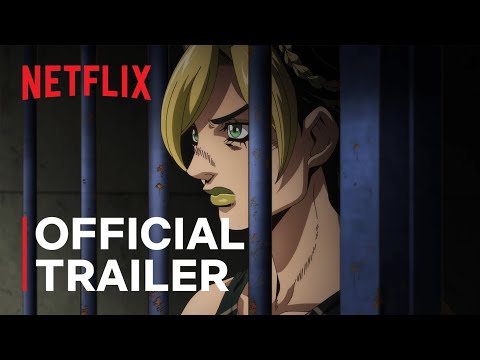 Given the popularity of an anime like JoJo's Bizarre Adventure, there's no question about why Netflix picked it up. However, viewers obviously aren't thrilled with the streamer's hold on the new episodes. Those who powered through it despite its new home took to Reddit to explain why its former weekly release model was superior:
"Watching weekly is just far better for sustaining hype. If you release something in a batch people will watch it and then move on in like 2 days or something. There's a reason Disney/Marvel chose to release WandaVision (and all their shows) weekly despite also considering a batch release."
Meanwhile, those wishing to watch Stone Ocean elsewhere are even less happy with the current arrangement. Unfortunately, some fans are even pointing the finger at Toonami for its lack of new content — despite the fact that Stone Ocean's absence is the result of Netflix out-bidding Adult Swim.
Toonami addresses complaints about 'Stone Ocean'
With so many fans disappointed that JoJo's Bizarre Adventure: Stone Ocean isn't available on Adult Swim, Toonami is finding itself on the receiving end of complaints. Some have even taken to social media to express their frustration about Part 6 not airing on the network.
Of course, its inability to air the newest episodes of JoJo's is out of WarnerMedia's hands. And SVP of anime and action Jason DeMarco emphasized that point while addressing the backlash on Twitter:
"Even when Netflix swoops in super late in the game to spend an astronomical amount of money to make sure NO ONE can show new JoJo's episodes but them, it's still Toonami's fault! Can't win."
From the sound of it, DeMarco is just as miffed about losing the popular anime as viewers are. Whether Toonami will make an attempt to win JoJo's back after Stone Ocean is anybody's guess. In the meantime, it looks like international viewers will need to count on Netflix for Jolyne Cujoh's story.
Source: Read Full Article