Did The Simpsons just predict another major life event?
Over the years, the long-running FOX series has seemingly prophesied all kinds of situations — from the Ebola outbreak to President Donald Trump's election to the White House. Now, some viewers are saying it also foretold the events that happened on Jan. 6 in Washington D.C. when rioting and insurrection occurred at the U.S. Capitol.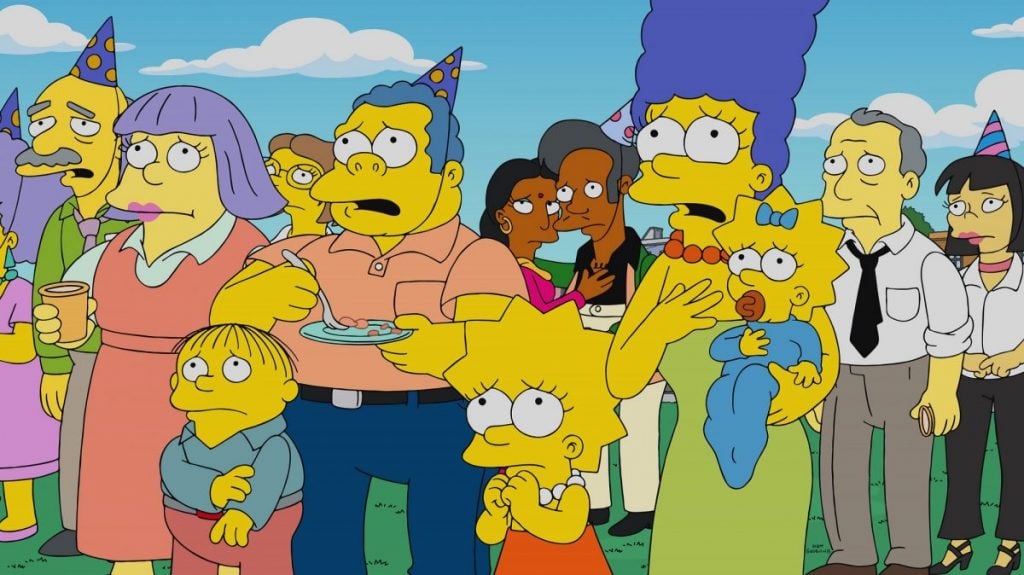 There was a terrifying riot at the U.S. Capitol
The attack happened on the afternoon of Jan. 6, after President Donald Trump told a crowd at a Washington D.C. rally to head to the Capitol to protest what he claims is a stolen election (via PBS News Hour).
A horde of his supporters charged the building as Congress was certifying President-elect Joe Biden's win, interrupting the process and leaving officials scrambling to safety. Five people were killed during the chaos, including a Capitol police officer.
As the violence and chaos raged throughout the evening, Trump posted a video message on Twitter telling the crowd to "go home," but he kept spouting baseless claims about the election being stolen. He also called his followers "special" and said he "love[d]" them.
In the aftermath of the attack, Twitter permanently deleted his account and there are talks that he could be impeached a second time. The president has remained largely silent since the siege, but he wrote in a now-deleted tweet that his team was looking "into the possibilities of building out" a platform where he can engage with his fan base (via CNBC).
Did 'The Simpsons' predict the Capitol Hill riot?
Later on the day of the attack, a social media user pointed to a 1996 episode called "The Day the Violence Died" that they say forecast the riot. "Simpsons predicted it many years ago," the person tweeted.
The message featured a clip from the show where a mob of armed individuals gathers at the Capitol. After a character yells that the front door is now open, the group storms inside, howling and seemingly preparing to cause violence.
The clip received over 1,000 impressions, with many expressing shock and disbelief. "God damn it, how does this keep happening," one person tweeted.
There's also another clip that some say predicted the riot at the U.S. Capitol
Elsewhere, other Twitter users floated an episode that aired on Nov. 1, 2020, when Homer Simpson missed his chance to vote in the presidential election after falling asleep.
When Inauguration Day rolls around, Springfield becomes chaotic as riots break out around the city. One scene shows Homer sitting on top of a building with a shotgun, with the words, "January 20, 2021" plastered across the screen.
It's definitely interesting to see but, given the show's history of predicting events, we can't say we're surprised. Let's see what other forecasts The Simpsons will cook up next.
Source: Read Full Article