"Some of the texts were laden with desperation and despair and sorrow and some were ecstatically happy," said Geldof. "She was like that."
Sinéad O'Connor's final messages to long-time friend Bob Geldof showed the full range of human emotions.
Geldof, who had been friends with Sinéad for decades, paid tribute to the late pop star over the weekend at the Cavan Calling Festival in Cavan, Ireland.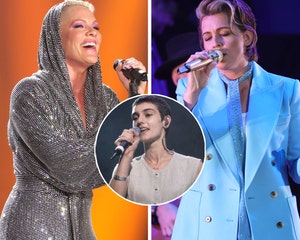 P!nk and Brandi Carlile Sing 'Nothing Compares 2 U' In Emotional Sinead O'Connor Tribute
The Boomtown Rats frontman told the audience he had been text messaging with his friend just two weeks prior to her death.
"Many, many times Sinead was full of a terrible loneliness and a terrible despair," he said according to Sky News. "She was a very good friend of mine. We are talking right up to a couple of weeks ago."
"Some of the texts were laden with desperation and despair and sorrow and some were ecstatically happy." he recalled. "She was like that."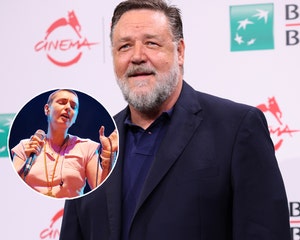 Russell Crowe Reveals His Recent, Random Run-In with Sinéad O'Connor In Moving Tribute
Geldof also said at the festival that "some of us watched her this afternoon on the web, and we were just speechless on how beautiful, how brilliant she was."
Prior to the show he told Irish Web TV that Sinead was a "big Rats fan" and that they would be playing some of their older songs in her honor.
"Sinead lived down the road from me and Gary, the guitar player in the band who died about six or seven months ago, we are quite literally down the road," Geldof said.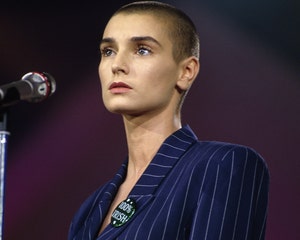 Sinead O'Connor Dead at 56, Celebrities Pay Tribute: 'Heartbreaking,' 'Amazing Talent'
"So, we've known that girl most of her life, really. She was a big Rats fan… so, to be honest with you, that's why we're doing very early stuff and we dedicate this gig to her, it's the only thing we can do as musicians."
"We were friends all the way through. She was signed to the same little record label we were signed to, by the same guy, had the same manager and stuff like that so there's a big connection there."
O'Connor died at the age of 56.
Unable to render YouTube Video.
No further details have so far been released regarding the Irish singer's death. In a statement to The Irish Times the singer's family said: "It is with great sadness that we announce the passing of our beloved Sinéad. Her family and friends are devastated and have requested privacy at this very difficult time."
Sinéad released 10 studio albums over her career. Her song Nothing Compares 2 U rocketed to the number one spot worldwide in 1990.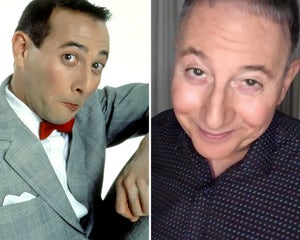 Paul Reubens' Celebrity Friends Reveal Sweet Way He Celebrated Their Birthdays Every Year
Source: Read Full Article