Going into Doctor Strange in the Multiverse of Madness, the internet had endless numbers of theories about who could be showing up in this Marvel movie. While the number of cameos may not be as high as some fans would want, there is one that made a lot of fans' dreams come true. Doctor Strange 2 writer, Michael Waldron, discussed the casting decision behind one of the Illuminati cameos. SPOILERS AHEAD!
'Doctor Strange 2' had several surprising cameos
During Doctor Strange in the Multiverse of Madness, many were waiting to see the Illuminati scene and it delivered. The Illuminati in Earth-838 consists of six members which included Captain Carter (Hayley Atwell), Captain Marvel (Lashana Lynch), Mordo (Chiwetel Ejiofor), Black Bolt (Anson Mount), Professor X (Patrick Stewart), and Mr. Fantastic (John Krasinski).
For many fans, it was amazing to see all of these characters, especially Krasinski as Mr. Fantastic/ Reed Richards. Unfortunately, these characters don't last very long as Scarlet Witch (Elizabeth Olsen) rolls right in and proceeds to kill all of them. Waldron told Variety that he wanted to kill off the Illuminati, even before these casting decisions were made. 
"Yeah, that was there in my first draft of the script," Waldron said. "That was the madness of the multiverse to me, really. You introduced this superhero team that makes the audience feel like they're finally safe, and then the Scarlet Witch eviscerates them. It was a great way to knock the audience off their feet. And then hopefully, you spend the rest of the movie terrified of Wanda and what she's capable of."
John Krasinski appears in the Illuminati as Reed Richards in 'Doctor Strange 2'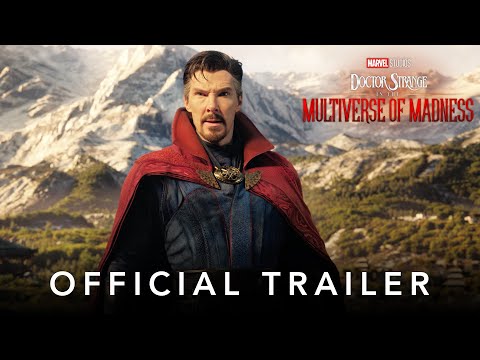 Ever since Disney acquired Fox and Marvel boss Kevin Feige announced a Fantastic Four movie, fans took to the internet to petition to get Krasinski to play Reed Richards. Their prayers were answered as Krasinski made his Marvel Cinematic Universe debut during the Illuminati scene in Doctor Strange 2. Speaking with Variety, Waldron said that he was not involved in the casting decision, but he did work with Krasinski and director Sam Raimi to bring this character to life. 
"I'm not involved in the casting, but as with all of these performers, I worked really closely with him in bringing that character to life with him and Sam," Waldron explained. "And especially on that one, because that was the one character that had no real precedent ever in the MCU, at least. Figuring out how we want this guy to be — that was a lot of fun. That particular character is certainly one of my favorite comic book characters."
Will John Krasinski play Mr. Fantastic in the 'Fantastic Four' movie?
Unfortunately, Reed Richards does get turned into spaghetti noodles by Scarlet Witch. However, because that was an alternate version of Mr. Fantastic, he is still alive in the main MCU. Casting announcements for the Fantastic Four movie haven't been announced yet but it would be disappointing if Krasinski isn't our Reed Richards going forward.
Some are theorizing that Krasinski could step in to direct the Fantastic Four movie after Spider-Man: No Way Home director Jon Watts left the project. The The Office actor has proven to be a solid director with A Quiet Place and A Quiet Place: Part II.
Doctor Strange in the Multiverse of Madness is now in theaters. 
Source: Read Full Article