It didn't take long for tensions to erupt after Green made a remark about the model giving him "dirty looks" that were "not necessary."
Angela "Blac Chyna" White and Brian Austin Green didn't only face off against the demanding training exercises from their Directing Staff on Special Forces: World's Toughest Test — because on the season premiere, they went head to head against each other!
The show follows 16 celebrity contestants as they take on grueling challenges presented to actual Special Forces recruits. On Monday's premiere, they were first tasked with completing a difficult walk while suspected 340 feet over a freezing river — something normally done to rid recruits of their fear of heights.
Almost all of them failed the course, before they arrived at the military base where they'd be housed during taping. The barracks consisted of 16 cots inside one room, a far cry from the more luxurious — or at least spacious — living quarters they have at home.
Unable to render YouTube Video.
The first indication something was up between the 90210 alum and White came as they rested after setting up their cots. After the latter requested a blanket, Green called her "crazy," believing it was hot in the room. "It's hot to you, sir," she replied — before he quipped, "The f—king attitude on her, it's crazy. How did I end up in the bunk next to you? My god."
He sounded sarcastic, but she responded by telling him to leave her alone. In a confessional, he admitted he could "absolutely be a pain in the ass," adding that he does "enjoy poking and prodding people once in a while."
This all came after the DS agents complained about White having "a lot of attitude" and a character which, overall, they felt "stinks."
While the contestants all thought they'd be able to get some shut-eye, they were interrupted again by the agents — who put them through another grueling task in which they had to carry around giant, very heavy rocks. "That sucked," said Green when they returned to the barracks following the challenge.
Whether it was the close quarters, lack of sleep or overall exhaustion, tensions between Green and White then erupted, after the 90210 star said White was giving him "dirty looks" that were "not necessary."
"Huh, what are you talking about? I'm from DC, don't play with me, I'm not the one," she shot back, while Green laughed. "Stop playing with me, I'm not playing with you. You keep playing with me and I don't know if you playing or if you're serious," she then added, before he clarified that he "of course" was kidding.
"I'm never serious. I don't want to create any drama, I don't want to make you feel bad at all," he then told her.
"Nah, you not gonna never make me feel no type of way. And I'm gonna let you know that right now," she said, visibly frustrated and clearly not joking around. "But carry on though, because you so funny and all that, right?"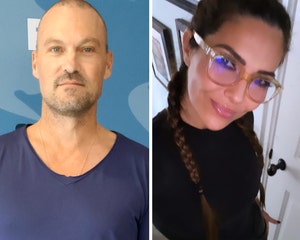 Brian Austin Green Says Vertigo Battle Impacted His Ability to Co-Parent Son Kassius With Ex Vanessa Marcil
He was left speechless, while she walked out of the room crying. Everyone in the barracks looked stunned, while Savannah Chrisley asked, "What the heck happened?" The episode ended with a shot of White in tears in another room.
At the top of the hour, White explained she why signed onto the show after making the decision to no longer go by the name "Blac Chyna" earlier this year.
"Since 2007, everybody's been calling me Blac Chyna," she shared. "Blac Chyna's the brand, but I'm the person. You can only fake for so long. I'm Angela White, I'm here because I want to open up a different chapter in my life."
Green, meanwhile, said he did it because — ahead of his 50th birthday — he was "curious to see what I'm capable of going at this point in my life."
We'll see whether they can work it out when new episodes of Special Forces: World's Toughest Test air Mondays on FOX.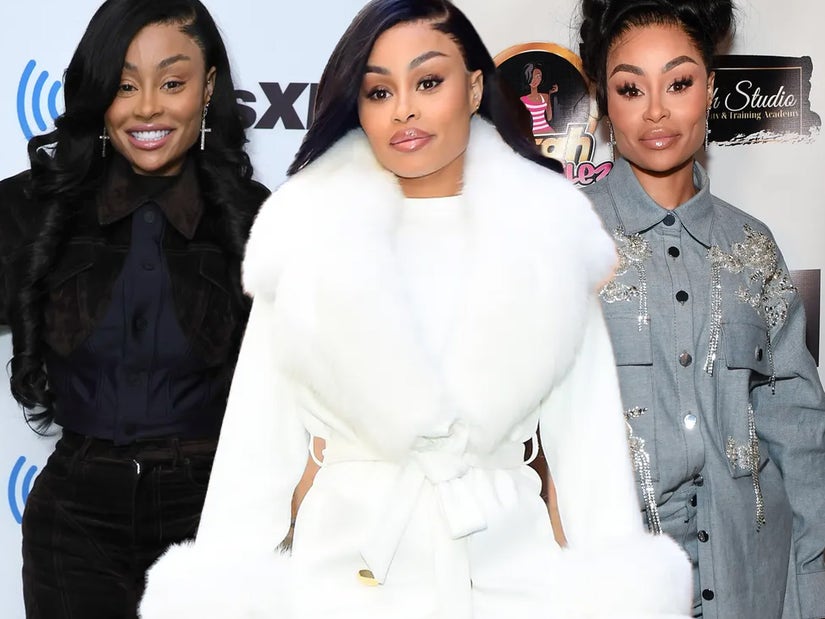 Source: Read Full Article