A romantic getaway with your partner is almost always a good idea. And while your 'gram may not quite be full of fancy soaking tubs in the middle of the desert right now (the pandemic is still a thing, after all), there are still options for planning a trip with your S.O. (And of course, you can always dream and plan for far-flung future trips once COVID-19 is behind us.)
Sure, romance may make you think of smooching under the Eiffel Tower, but don't let your imagination stop at Paris. You love birds can turn any getaway into a spicy one. "There are two elements that make a destination romantic," says travel advisor Amina Dearmon, of Perspectives Travel. "One is having the time and space to appreciate the things you may not be able to at home—and that both people in the relationship are able to enjoy each moment at it's happening."
Dearmon suggests thinking about what you both want out of a trip—maybe you want to eat your way through a town, have an adrenaline rush 24/7, or to be a total loaf on the beach for a week. Once you've though through what would make your destination *chef's kiss*, pick a destination accordingly.
Oh, and pro tip: Avoid absolutely cramming your itinerary. "Nothing makes a trip less romantic than being exhausted," Dearmon says. "Give yourself breathing room to explore, wander, and linger." Who knows? You might stumble upon the dreamiest city corner, bakery, or lookout along the way.
Ahead, you'll find 31 picturesque getaways across the U.S. and abroad that will let you and your partner take a break, experience a new place together, and turn the heat on your romance way up. This way to finding a personal paradise—whether it's in the next few weeks, or once the pandemic is a thing of the past.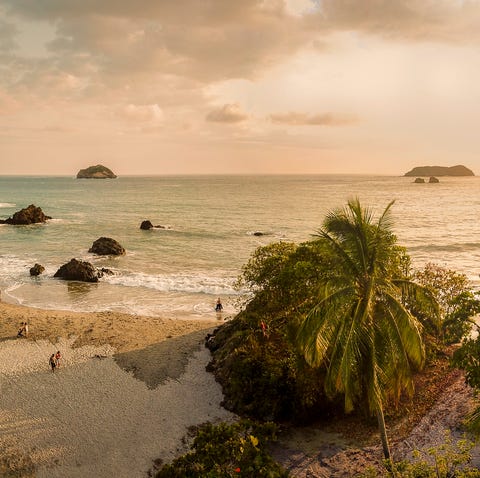 This sleepy Costa Rican beach town is known for its yoga, surfing, and untouched coastline. Hotels like Tierra Magnifica and The Living Hotel bring you right to the heart of the oceanside jungle, where everyone kinda feels like a local. When the sounds of the jungle wake you up, start your morning chilling out with a cold-pressed juice by the ocean.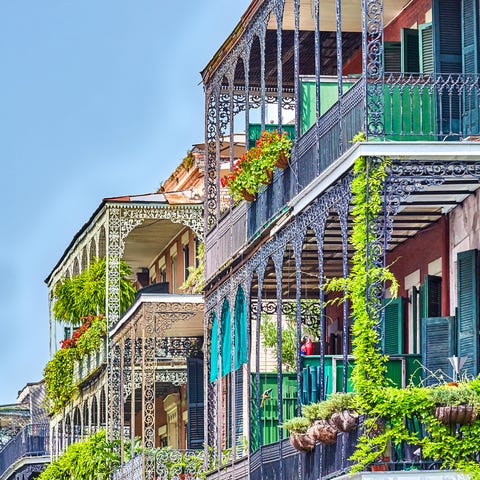 Is that elusive European voyage just out of reach? "A visit to New Orleans is like a trip to France, Spain, Africa, and the Caribbean all in one," Dearmon says. "It's one of the few U.S. cities that makes you feel like you're in an international destination." Dine in candle-lit courtyards, hop in a private Streetcar through the historic Garden District, and snuggle up for a sunset carriage ride.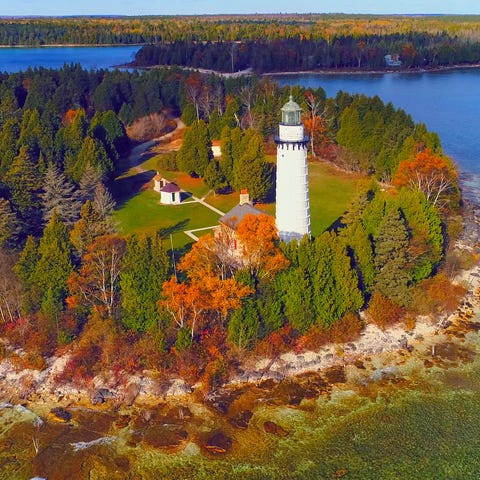 …Wisconsin? Trust. Charming harbor towns are scattered throughout the peninsula, offering cutesy date ideas for every season. In the summer, stroll through a lavender farm on an island, and dine by candlelight at the cozy Whistling Swan come snowy winter nights. The Blacksmith Inn on the Shore is a must-stay for couples who want to get lovey-dovey; rooms feature fireplaces, house-made muffins in the morning, and private balconies ideal for cuddling up at sunrise.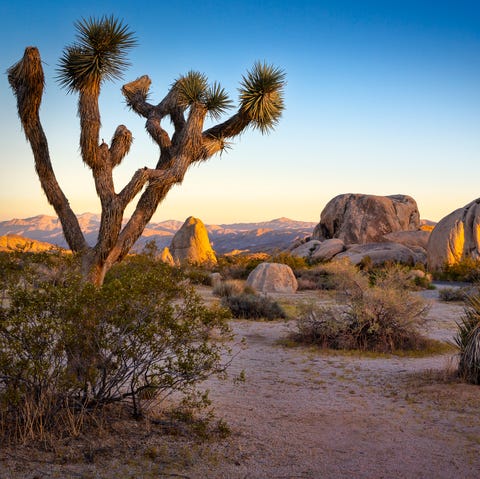 This is the ideal time to go glamping. Explore the desert oasis' rock formations, cactus gardens, and hiking trails. You can also soak in a granite tub filled with mineral-rich hot springs water and relax with the Milky Way above. Since the area is so isolated and private, you'll be able to connect with each other in a whole new way.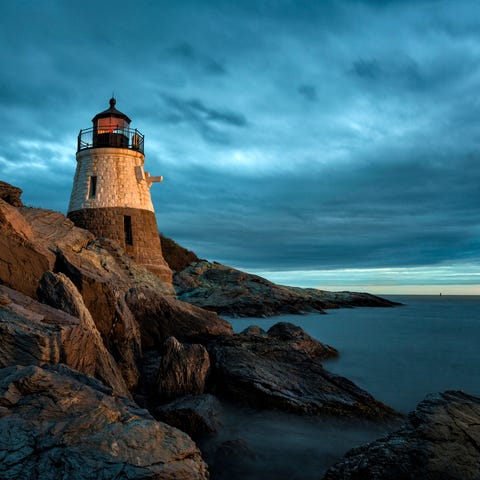 Act like Taylor Swift, and escape to Narragansett Bay. Know you'll have to dig out your nautical digs, so you can really get into the preppy vibe. Spend a day sailing and walking along the cliffs, and tour lavish Gilded Age mansions like The Breakers and Rosecliff.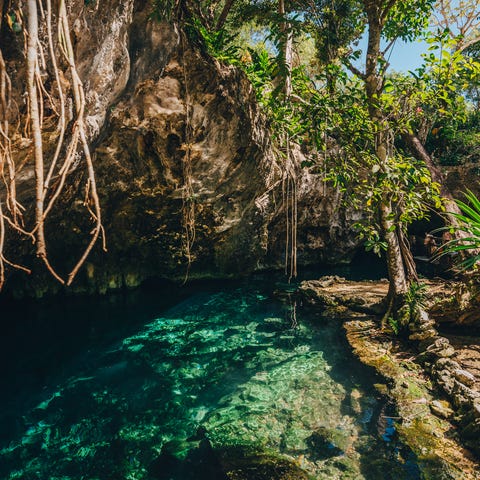 All the cool kids are holidaying in Tulum, so why not begin a new chapter of your love story at the Mexican retreat? Visit the preserved Mayan ruins, enjoy a cheeky bike ride, and enjoy delish local fare chefed up over open fire. It's also paradise for those who love the water: swim in a cenote (that's a natural pit filled with water), sail to an offshore island, and snorkel in the turquoise waters—just don't forget your gauzy coverups.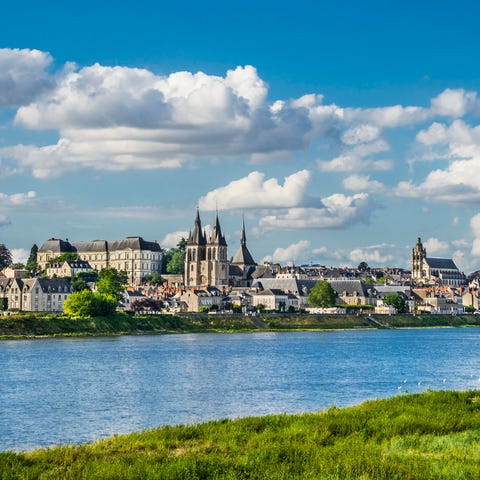 You can live like royalty in the Loire Valley, a French region dotted with elegant chateaus, dramatic scenery, and fine wines, says travel advisor Limor Decter. With nights at the Bagatelle and afternoons at the gardens Chambord, all that's missing are your powdered wigs.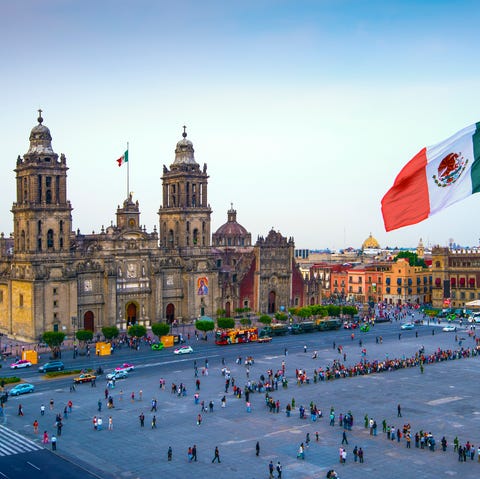 If you're looking to dive headfirst into a new culture, Mexico City is a colorful bet. From lantern-lit dinners, floating gardens, Aztec sites like Templo Mayor, to murals, modern architecture, and street food, there's so much to do and so much to see. Stop by Casa Azul, Frida Kahlo's old stomping grounds. And end an evening at El Moro Churrería for a sweet treat.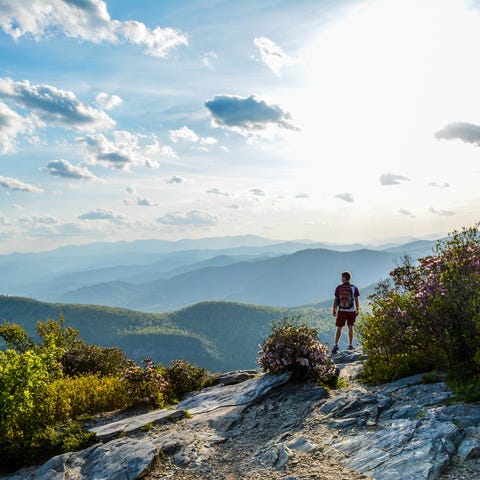 This Appalachian city has got it all for a chill weekend with your favorite plus one: breweries, farm-to-table restaurants, hippie vibes, the works. Walk the impressive grounds at the Biltmore or take a scenic drive through the Blue Ridge Parkway, and feel free to scream-sing your song along the way.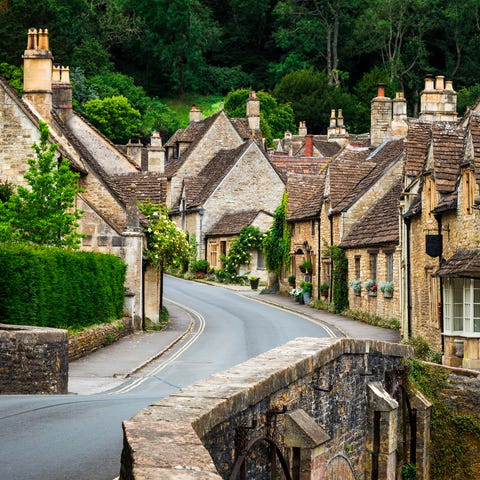 There's something about the English countryside that feels like a storybook. The Cotswolds is a pastoral retreat with rolling hills, winding cobbled streets, gardens, and cozy, historic pubs to dip into. Have a cuppa at The Bell at Sapperton before enjoying your digs and a bubble bath at the hip Rectory Hotel or Thyme.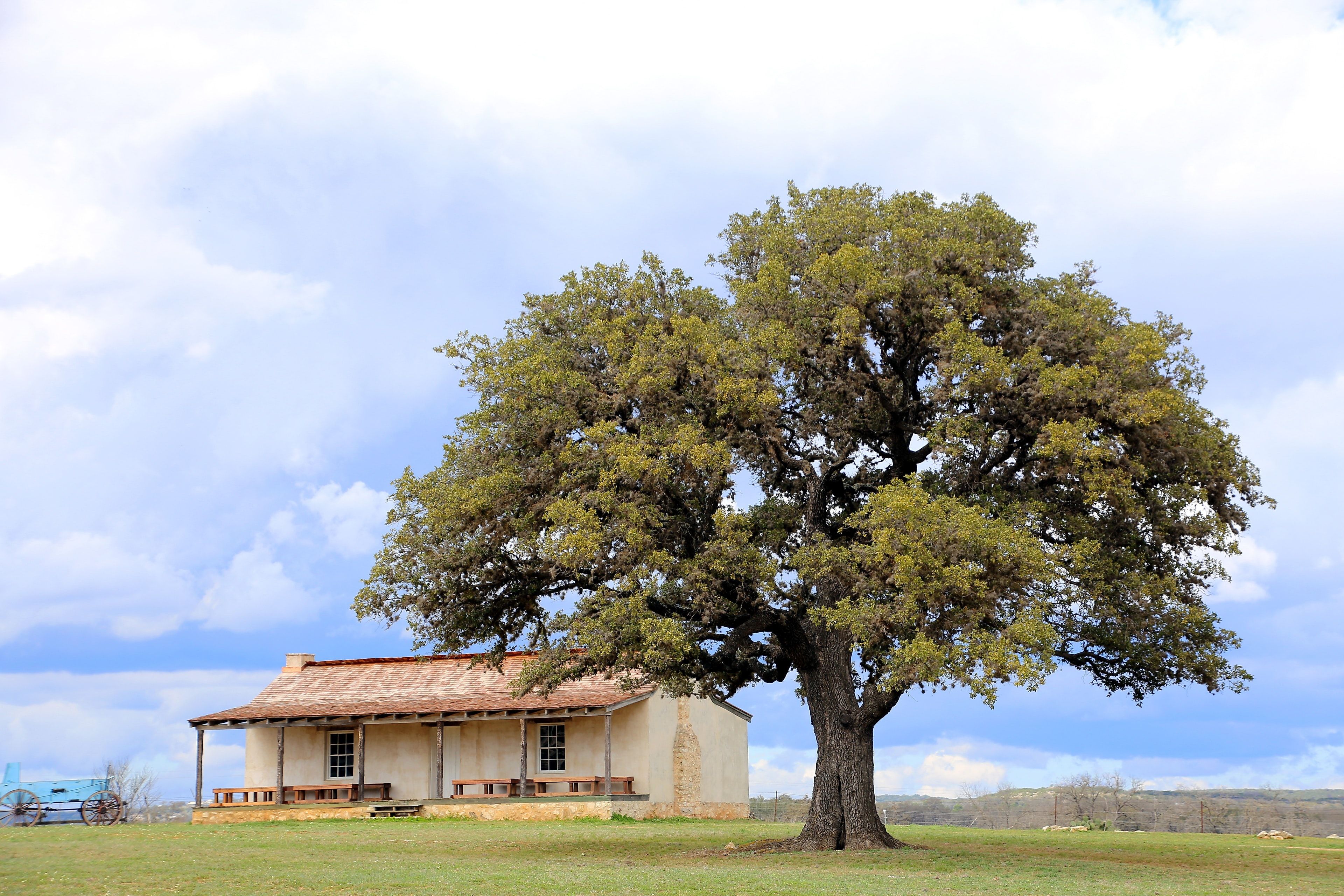 "Many couples have spent time in California's wine country and are looking to explore other areas," Dearmon says. Enter Fredericksburg, nestled in the Texas Hill Country—a region home to tons of wineries and tasting rooms. Escape to the Cotton Gin Village for a rustic stay with wild west charm, or head back on the road to add Austin to your itinerary, just a couple hours away.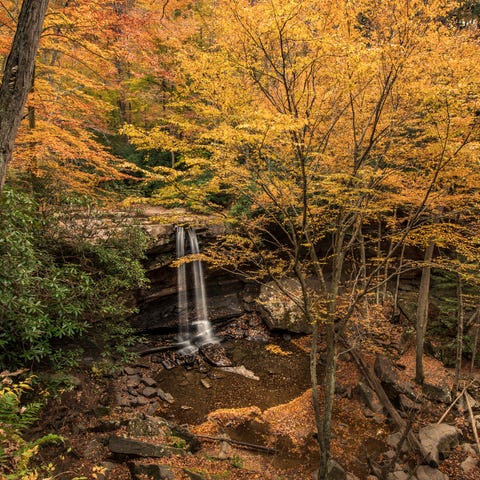 This is where your rom-com dreams happen IRL. Really, we're taking a cue from Matt James, since his Bachelor love story (love stories?) was set at the expansive Nemacolin. The resort offers a ton of great activities for couples, like taking an art class or partner yoga workshop. Pro tip: The region's fall aesthetic is perf, so autumnal walks hand-in-hand are a must.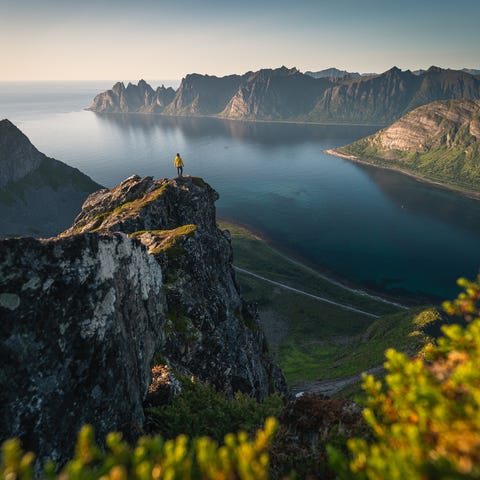 You cannot beat breathing in the freshest, crispest air in this Scandinavian escape. Exploring the fjords by foot or sail makes you feel like you can take anything on together (if on foot, make sure you hike the right trail based on your experience). Plus, being under the Northern Lights is one of those life-changing, hearts-in-the-eyes sights that's sure to strengthen your love.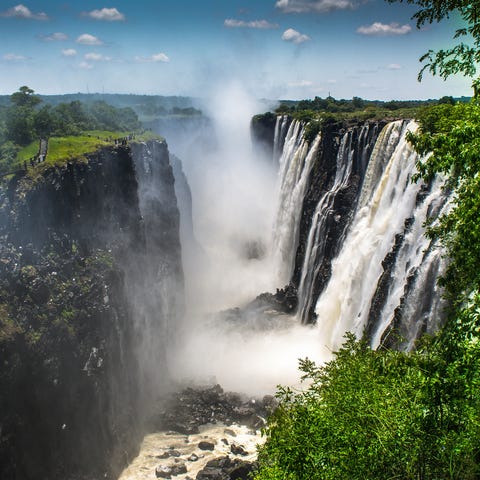 Zambia is one of Africa's most underrated safari locales, with amazing national parks, Victoria Falls, and unperturbed wildlife. Sleep among the baboons and elephants in open-air camps nestled in ebony groves, or choose to sleep under the stars in a suspension tent. "The vastness of the bush, coupled with the sights and sounds of nature, makes a safari experience romantic and rich," Decter says.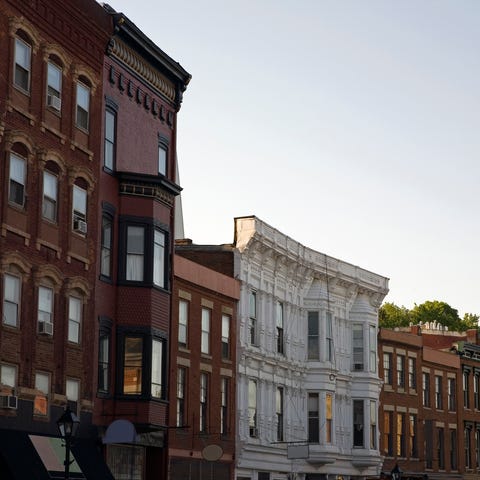 Why not escape to a river town that feels more like a trip back in time? Stay in historic bed and breakfasts (that may or may not be haunted) like Annie Wiggins Guest House or the Jail Hill Inn. Stroll down the picturesque main street (The Neighborhood Trading Co., as seen on TikTok, is a must). And take a romantic hot air balloon above the serene farmlands and hills (Champagne optional).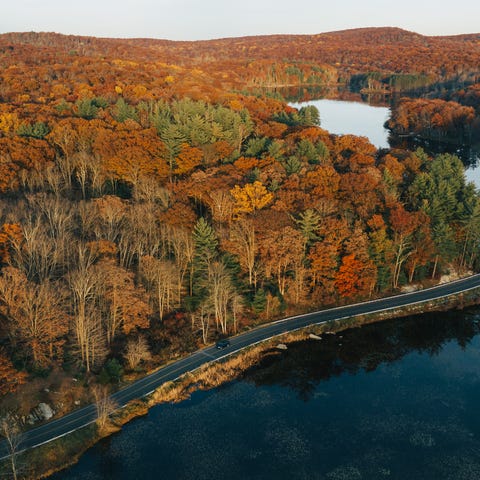 Satisfy your inner nature lover and live in the lap of luxury at the same time. As you explore waterfalls and hiking trails, come home to a chic mountain lodge or Scandi-inspired former bunkhouse to snuggle under wool blankets and rain showers. Heat things up in an outdoor barrel sauna, and cheers to your love with Prohibition-era bevvies.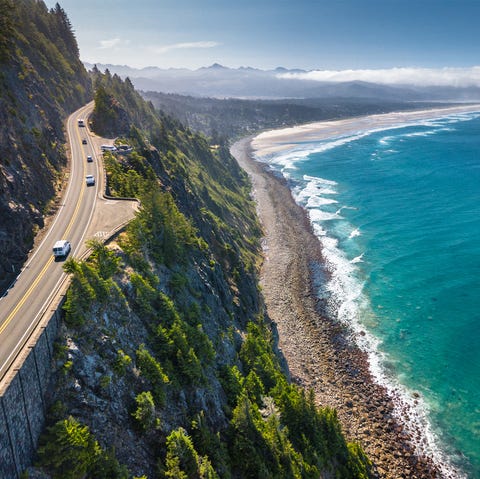 Picnicking along the coastline, forest bathing, horseback riding, bonfires…are you in love yet? The Oregon Coast, with its ocean views and quiet villages, turns the outdoors into a lush, intimate escape with your bae. Treat yourselves to a Himalayan hot stone massage at the Salishan, and stop by Cannon Beach for a presh photo op with Haystack Rock behind you.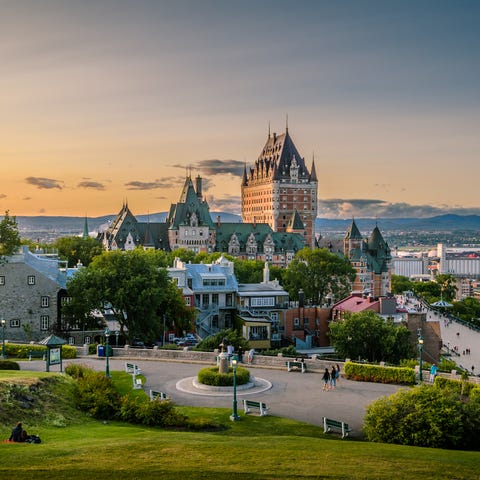 If city getaways are more your speed, head to Québec City. Take a leisurely stroll on cobblestone streets through the historic Old Québec, and get to know its unique architectural influences (we're talking French, British, Romantic, and Art Deco). Aboard the Train de Charlevoix for an idyllic ride through the countryside along the St. Lawrence River, and stop at the Marché de Vieux-Port farmers market for ice wines.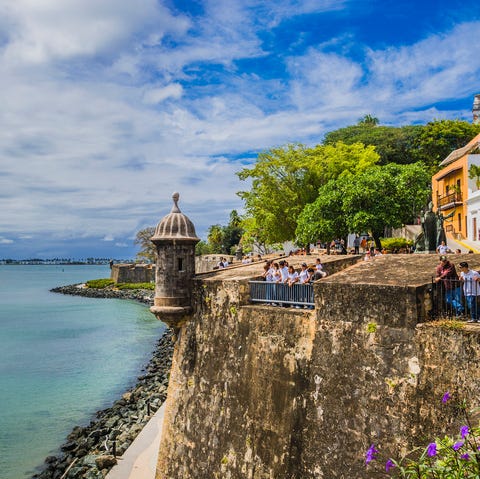 Dearmon recommends this Caribbean island for its quick flight times, gorgeous weather, and alllll the activities (we're talking cocktail classes, waterfall hikes, salsa dancing!). Her musts? A floating picnic on the Condado Lagoon and a trek to the island of Culebra for swimming and snorkeling in Flamenco beach's crystal clear waters.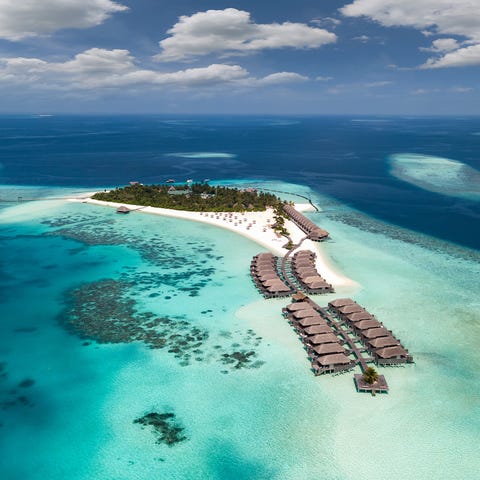 Can you get more romantic than staying in the middle of the world's bluest water? Splurge for the One & Only Reethi Rai, a private island resort with beaches galore, private villas with over-water hammocks, and even the option to enjoy a seven-course meal in a treehouse. "It's perfectly acceptable to spend the day lounging in your overwater bungalow," Dearmon says.
You can't go wrong with a beachy getaway. Sunsets, the ocean, and wine never fail to set the mood. Located at the southern tip of Orange County, Dana Point is ideal for dolphin and whale watching, surfing at Salt Creek Beach, and exploring rocky sea caves.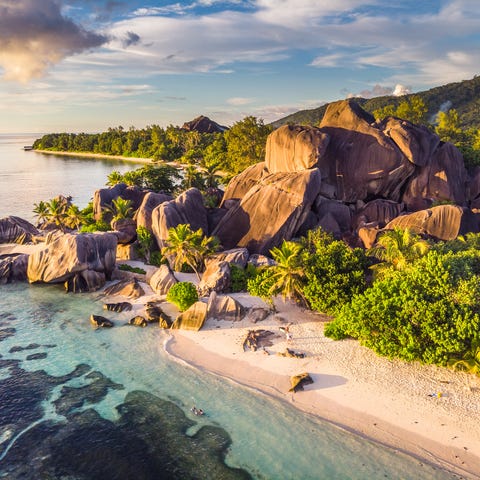 Decter recommends Seychelles, a series of 115 granite and coral islands off of East Africa, as one of those fairy tale places that delivers major wow moments—and FYI, it's a splurge. But it's literally like exploring an isolated paradise all to yourself; between rainforests, beaches, and coral reefs, you'll also spot rare animals like giant tortoises and the biggest coconuts you ever did see.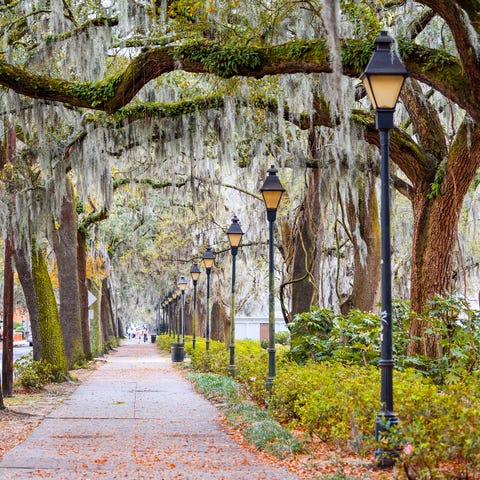 Southern elegance and Old World charm make Savannah a dreamy place to rendezvous. Walk arm-in-arm under the oaks and Spanish moss at Forsyth Park, and sip cocktails at Peregrin's rooftop. Bonaventure Cemetery is must, too, for a sexy gothic moment.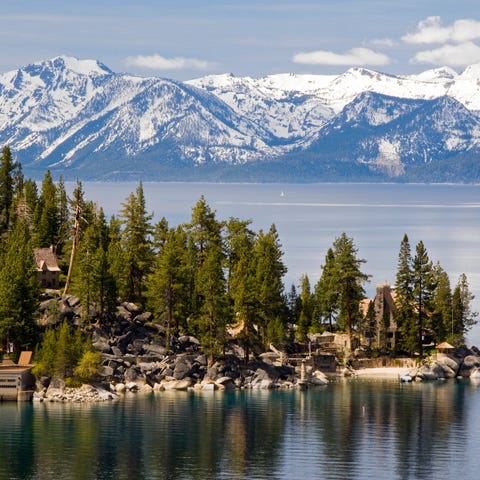 Lake Tahoe is perfect for adventurous couples looking to spend more time outdoors than inside—and get a little dirty while doing it. Between wildflower walks, mountain biking, kayaking, skiing, and hiking through pine forests, there's stuff to do year round. For the ultimate outdoor experience, stay in a cabin, yurt, or vintage Spartan trailer at Wylder's Hope Valley campground.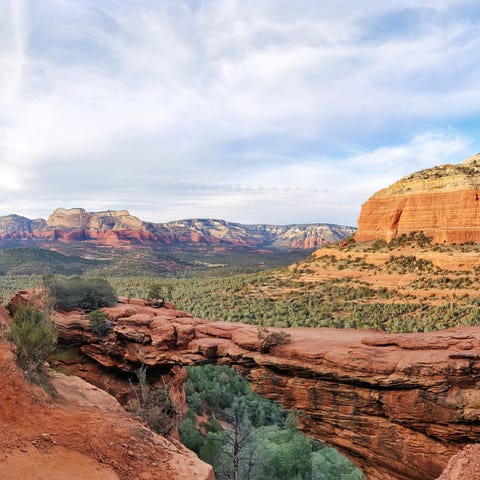 Dearmon suggests a laid-back getaway in Sedona as an alternative to Napa Valley. There are actually three grape-growing regions in Arizona: Sonoita, Willcox, and Verde Valley, where Sedona is located. Beyond wine, the rugged scenery and red rocks are reason enough to visit. There are four vortexes—pockets of strong spiritual energy—across Sedona, so be sure to meditate with your partner while you're there.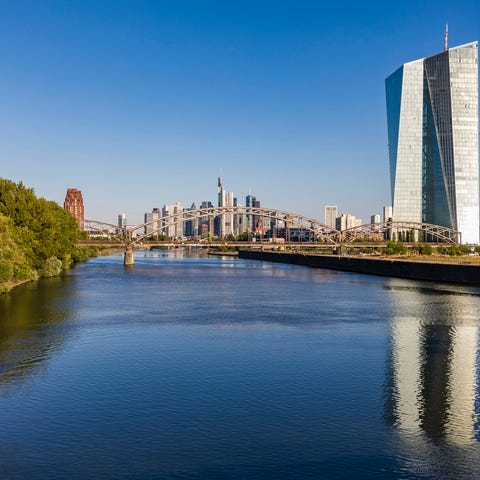 Maine's coastline is full of quaint towns, rocky shores, and lighthouses (like the iconic Portland Head Lamp!) to explore in the ocean air with your favorite person. Be sure to save this one for summer so you can fully enjoy all the wild blueberries, bed and breakfast vibes, and lobster that New England has to offer.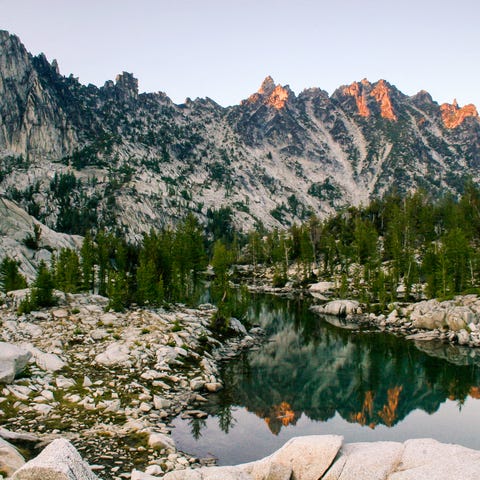 Sure, a Bavarian-style village in the Cascade Mountains might not sound like the sexiest destination. But a few nights at the Posthotel will turn the heat up. It's a wellness resort blissed out with massages, steam baths and saunas, saltwater hydrotherapy pools, and quiet places to relax with your S.O. It's an adults-only hotel, but not in the weird rose-petals-and-swan-shaped-towels-on-the-bed kind of way.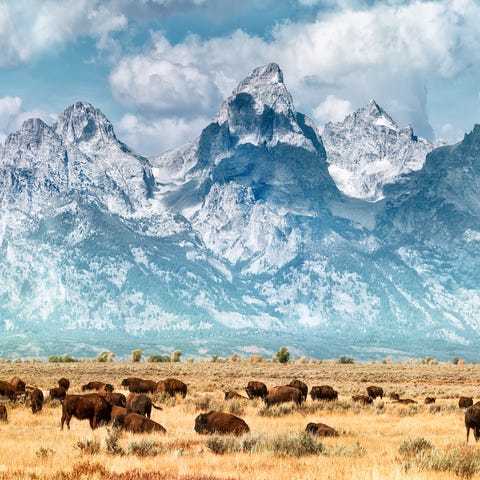 Sometimes you just want to run away to the mountains, you feel? Play the "Oops! We're snowed in!" fantasy over craft cocktails at The Rose and a dip in the Hotel Terra's rooftop hot tub. For more bucket list moments, drive to the nearby Yellowstone National Park or hit the slopes.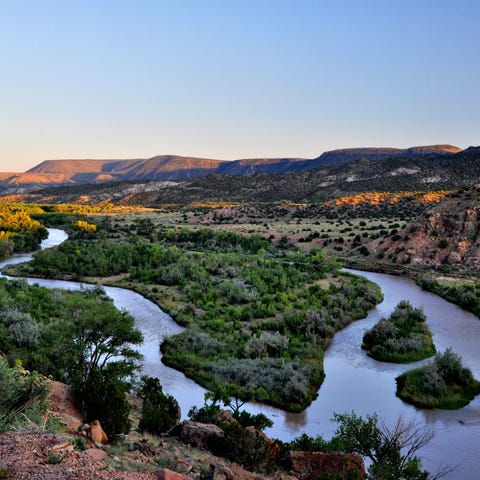 An enchanting desert oasis with unique art spaces, pueblo-style architecture, and ancient healing arts, this Southwestern destination is nothing short of a soulful retreat. Cuddle up in front of a Kiva fireplace at Bishop's Lodge, horseback ride down scenic trails, stop by the Georgia O'Keefe Museum, and marvel at Navajo rugs and Southwestern wood carvings in galleries along Canyon Road.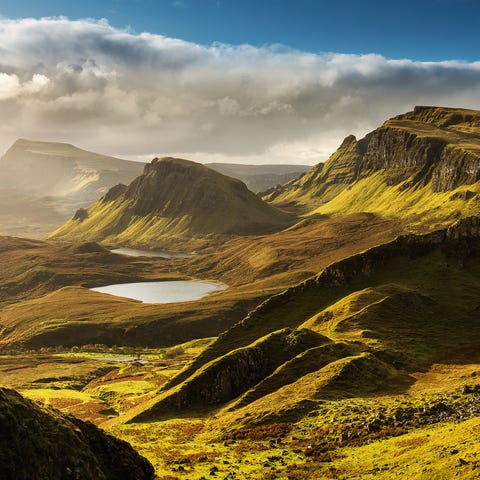 Up in Northern Scotland is the idyllic Isle of Skye, which is basically a quintessential fairy tale setting—and this kind of fantastical landscape is exactly why Decter recommends it. You have to explore the green-blue and swim-friendly waters of the Fairy Pools and the high cliffs leading to the Neist Point Lighthouse. It's also one of the best places to see the Northern Lights. Total magic.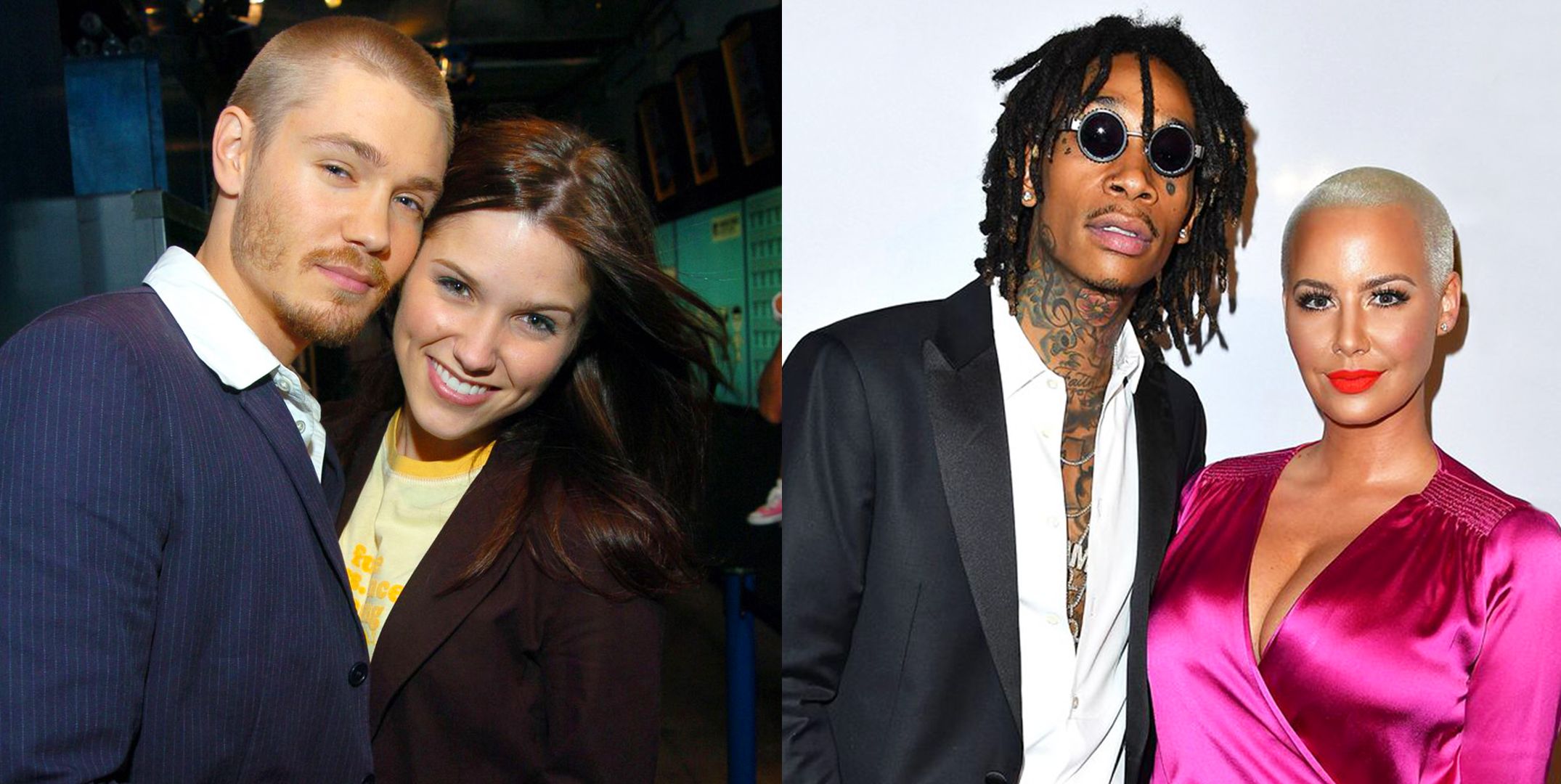 Source: Read Full Article