From RHOA to RHONJ to RHOBH there is plenty of marital strife
The ladies of the "Real Housewives" franchise tend to find drama no matter where they go — and their relationships are no exception!
Throughout the course of the series, there has been no shortage of messy moments when it comes to their marriages, with many of them unfortunately ending in divorce. It all plays out while the cameras roll and the ensuing drama always makes headlines. No matter where these Housewives live, the explosive end of their relationships are sure to get a little wild.
Here's what went down for these "Real Housewives" couples…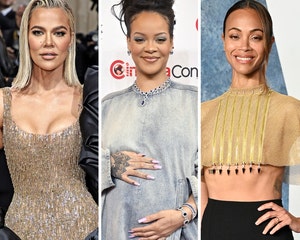 Celebrities Confess Favorite Sex Positions
1. Kim Zolciak & Kroy Biermann
In May 2023, Kim Zolciak filed for divorce from Kroy Biermann, her husband of 11 years. In her filing, she called the marriage "irretrievably broken with no hope of reconciliation." Both Kim and Kroy have filed for primary custody of their four minor children, which is sure to cause drama moving forward.
The news of their split comes on the heels of alleged financial trouble for the former couple, whose country club mansion was foreclosed on in February. The former couple also owe $1.1 million in total to the IRS, per TMZ, for unpaid taxes, interest, and penalties for the calendar years 2013, 2017, and 2018. They also owe $15,000 to Georgia for 2018's taxes. Just how their financial troubles will be affected by their divorce is yet to be seen.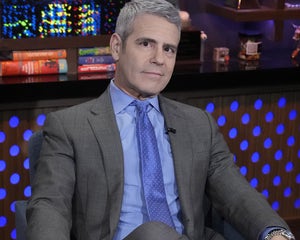 5 Real Housewives Cities That Got Rejected By Bravo
2. Erika Jayne & Tom Girardi
When Erika Jayne filed for divorce from her husband Tom Girardi after 20 years of marriage, it came amid a years-long legal battle surrounding the high-powered lawyer's alleged misconduct. While Erika said that their split was due to alleged infidelity, lawsuits were filed against the former couple accusing them of using their divorce as a way to "fraudulently protect" their money and conceal their involvement with an embezzlement case.
"What's being said is just, I mean, it's insane. That lawsuit that says my divorce is a sham so I could hide assets — people want to believe that…I could have never predicted this f–king s–t," Erika said on "Real Housewives of Beverly Hills."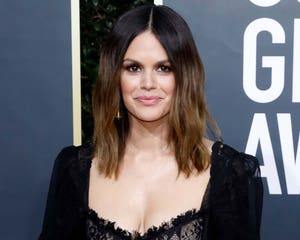 Rachel Bilson 'Baffled', Lost Job Over Sex Comments
Since then, numerous other lawsuits have been filed against Tom. Much of the drama played out on "RHOBH," as fellow Housewives questioned the truth behind Erika's statements about her husband, who at one point claimed that Tom had been in an accident in 2017 that changed his entire personality. On the show, Erika maintained her innocence amid the legal accusations and claimed that she had no idea that Tom was allegedly withholding money from settlement funds owed to his clients.
While Erika was eventually dropped from the fraud lawsuit, she was later sued for $25 million for allegedly aiding and abetting breach of fiduciary duty as well as financial elder abuse. Then, in early 2022, she was named in a $2.1 million lawsuit, alleging that Erika "aided and abetted" Tom's "breach of fiduciary duty and has direct liability for participating in and facilitating the conduct." Meanwhile, Tom was moved into a memory care facility while reportedly dealing with Alzheimer's and has since been indicted for fraud. It's unclear what the future holds for Erika but she says she's not concerned.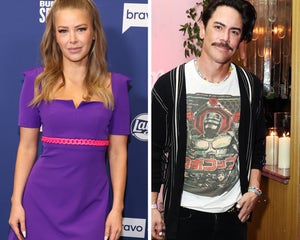 All The Bravo Couples Who Have Broken Up in 2023
3. Teresa & Joe Giudice
After 20 years of marriage, Teresa and Joe Giudice filed for divorce in 2019. The split came after quite a few years of turbulence for the former couple, who faced legal repercussions following financial misconduct. Several years before their divorce, the duo pleaded guilty to 41 counts of fraud, including mail, wire and bankruptcy fraud. Joe also admitted that he failed to pay approximately $200,000 in taxes. Despite Teresa's plea, she later admitted that she did not believe she was breaking the law at the time.
While Teresa spent 11 months in jail, Joe was behind bars for three years. During that time, a court ordered his deportation as he had never obtained American citizenship after immigrating from Italy as a child. Joe was released from prison in 2019 and transferred to ICE custody, hoping to appeal the deportation decision. He was denied and in October 2019, he flew home. Amid rumors that they had both cheated on each other, Teresa flew to Italy to visit Joe but by December they had filed for divorce.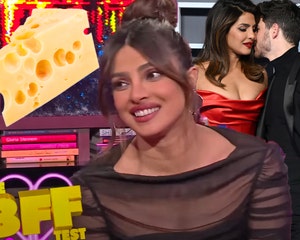 Priyanka Chopra Talks Sex on First Date, Oral Or Cheese, and Giving Fake Numbers
4. Bethenny Frankel & Jason Hoppy
When Bethenny Frankel and Jason Hoppy separated in December 2012, it was only the beginning of major drama for the former couple. Looking back on the situation in court, Bethenny testified that living with Jason after their split was like a "a torture chamber." She alleged that she constantly feared for her safety and had to have a padlock installed on her bedroom door for protection. She added that Jason allegedly often locked her dog alone in rooms and tried to convince their daughter Bryn not to spend time with Bethenny.
The couple were able to finally reach a financial settlement in July 2016 but their custody battle for their daughter Bryn spanned over the course of eight years. While a co-parenting settlement was originally reached as part of their divorce case, that all changed after Jason was arrested for allegedly threatening Bethenny during an unplanned visit to Bryn's school. A year after Jason's arrest, Bethenny sued him for full custody of their daughter and in 2019, the trial began. In court, Bethenny accused Jason of emotional and verbal assault and harassment, which he denied. The trial continued until the former couple reached an agreement that has been kept secret.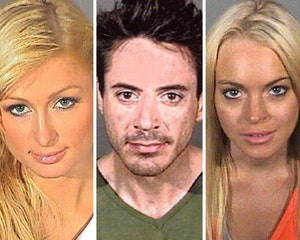 12 Celebs Who Got Real About Their Time Behind Bars
5. Meghan King & Jim Edmonds
Trouble started for Meghan King and her ex Jim Edmonds when the former professional baseball player was accused of sending sexual text messages to another woman in 2019.
"We're just still working it day by day. I think after such a breach of trust, it's so hard to rebuild from there, especially [with] so many distractions, like our son's health problems and two other little babies, as well. And so to focus on the two of us as a couple, is really hard," she shared with Bravo's The Daily Dish at the time.
While the couple initially stuck together, they hit another bump in the road later that year when rumors surfaced that Jim had an affair with their nanny. Although he denied the allegations, the pair ended up filing for divorce.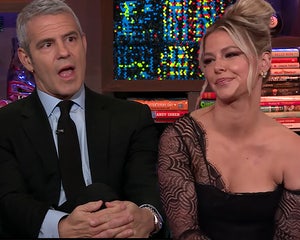 Ariana Madix Unleashes in First Post-Scandoval Interview: 'Miami Girl,' Schwartz, Epic Shade and More
6. Camille Grammer-Meyer & Kelsey Grammer
Things went downhill for Camille Grammer-Meyer and Kelsey Grammer's relationship when the actor met flight attendant Kayte Walsh. His affair with Kayte played out during the first season of "Real Housewives of Beverly Hills" as Camille dealt with the fact that Kelsey was seeing another woman while he was starring on Broadway in New York City. In 2010, Camille asked for divorce — and Kelsey alleges it all went down on the day of his mother's funeral.
Kelsey went on to marry his mistress and Camille later remarried but the pair haven't ever made amends. Both Kelsey and Camille have continually hurled insults at each other in the press. In 2018, Camille accused Kelsey of acting like she "never existed" and a year later, Kelsey called her "pathetic" for talking about him in the press. As recently as 2020, Camille says that Kelsey won't speak to her, which makes co-parenting their children difficult.
Kim Zolciak Shares First Social Media Post After Kroy Biermann Divorce News
7. Kenya Moore & Marc Daly
In September 2019, Kenya Moore and Marc Daly filed for divorce, after just two years of marriage — and days after they had proclaimed their love for one another in an interview. That wasn't the end of their relationship though. In early 2020, the couple appeared to briefly rekindle their romance but after quarantining separately during the pandemic, the pair split again. In January 2021, the couple confirmed that they had attended mediation but ultimately decided to move forward with their divorce.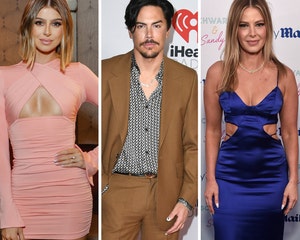 10 Love Triangles That Played Out On Reality TV
8. Ramona & Mario Singer
Ramona Singer's marriage to her husband Mario was allegedly full of infidelity. Before the couple divorced in 2014, Ramona allegedly caught her ex with his mistress at the home they shared in the Hamptons. According to People, the affair had been common knowledge among their friends before Ramona's discovery. Ramona stuck by Mario's side for almost six more months but ultimately filed for divorce in July of that year, saying she had given Mario "many chances."
"I tried to make my marriage work because I have strong values and I believe that people make mistakes. But you reach a point where you realize the other person isn't putting in as much effort as you are. And I reached my breaking point," she told People.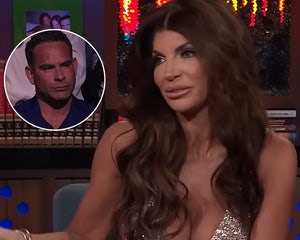 Teresa Giudice Grilled on Louie's RHONJ Behavior, Private Investigator Claim on WWHL
9. Gina & Matt Kirschenheiter
"Real Housewives of Orange County" star Gina Kirschenheiter filed for divorce from her ex husband Matt in 2018 after he allegedly had an affair and she accused him of years of abuse. It wasn't for another year that Gina accused Matt of domestic violence and took him to court. During the domestic battery case, Gina claimed that at times she thought she was "going to die."
"I still get chills thinking about how I begged you to, 'Stop. Think about the kids.' And you responded by saying, 'Your mom is going to die tonight.' It echoes in my brain, and it sinks deep in my heart. That night, it literally felt like I was in a house with a stranger whom I'd never met before. Your eyes were completely black, and you were not Matt," Gina said.
Matt pleaded guilty to one count of domestic battery with corporal injury of a spouse and guilty to one felony count of false imprisonment by menace, violence, fraud or deceit. He was sentenced to 180 days in county jail unless he completed a number of conditions over a 178-day period.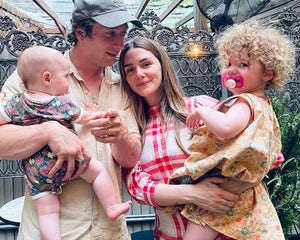 Jeremy Allen White Estranged Wife Says It's 'So F—ing Hard' Being a Single Mom After Filing for Divorce
10. Phaedra Parks & Apollo Nida
In January 2014, Phaedra Parks's then-husband Apollo Nida was arrested and charged with bank fraud and identity theft — after previously spending time in prison from 2004 to 2009 for auto title fraud. In May of that year, he pled guilty to charges of mail, wire, and bank fraud. He ended up being sentenced to eight-years in prison and several months later, Phaedra filed for divorce. While her divorce played out on "RHOA," Phaedra chose to not speak out about Apollo for the sake of their children.
"I never wanted to negatively speak about Apollo. At the end of the day, Apollo is [our] children's father. And so I want them to be able to make their own opinions about who he is as a father," she told People.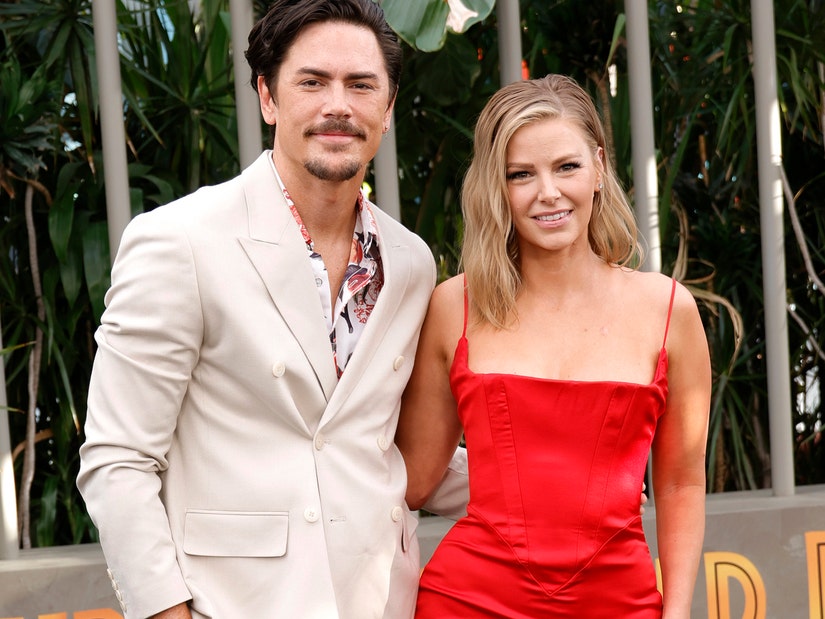 Source: Read Full Article