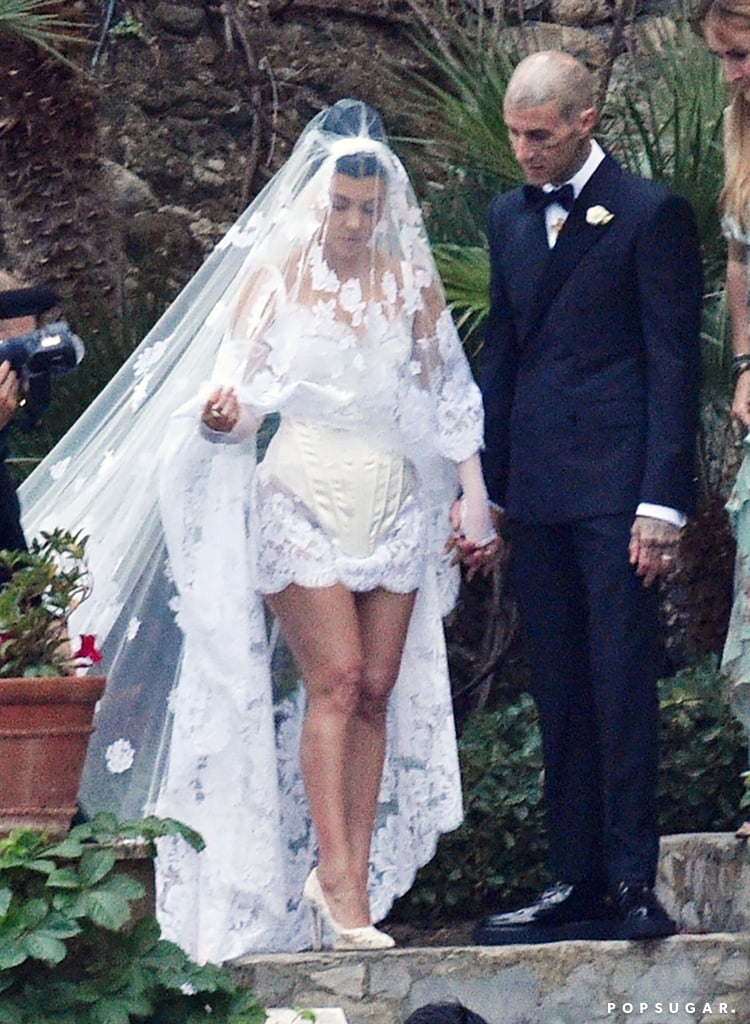 Kourtney Kardashian Wears a Dolce & Gabbana Dress For Her Third Wedding to Travis Barker

Kourtney Kardashian and Travis Barker's third wedding was their most lavish one yet. After officially tying the knot on May 15 in an intimate courthouse ceremony in Southern California, the couple gathered their family and friends together for a bigger celebration in Portofino, Italy, where they said their third round of "I dos" on May 22 (the couple also had a "practice wedding" in Las Vegas on April 4). Their Italian wedding proved to be a true showstopper, as evidenced by Kardashian's stunning Dolce & Gabbana wedding dress.
As reported by People, the couple exchanged their vows at L'Olivetta, a villa that is owned by Dolce & Gabbana, before having a reception at the 16th-century Castello Brown museum. The historic backdrop came with a dramatic set of stairs for Kardashian to descend on her way to the altar. While there was no chance her short, form-fitting white dress would trip her up, her oversized veil was another story. The cathedral-length lace veil trailed behind her, and when it was fanned out it revealed the image of the Virgin Mary embroidered in the lace.
Source: Read Full Article