The creative director is a cornerstone of the music industry. Each offers a different perspective on turning an artist's vision into reality, and having the creative director will make all the difference.
The importance of the creative director is exactly why Jesse Rogg and Jesse Rose started Original Creative Agency (OCA). Established in 2018, the agency is all about changing culture and giving creative directors the representation they rightfully deserve. "From the start, our mission was to give creative directors the resources to do their best work at the highest level, while also making sure our clients get what they pay for by putting project coordinators in place," Rogg explains. With 20 years of experience in the industry as recording artists, touring musicians, managers, label owners and creative directors themselves, the Jesses match their roster of 45-plus creative directors — which includes the likes of Adrian Martinez (Baby Keem, Bad Bunny), Joe Perez (Beyoncé, Billie Eilish) and Sage Adams (SZA) — with the right projects and stay on the job until its conclusion, ensuring that the process goes as smoothly as possible.
The Jesses admit, however, that founding OCA wasn't an easy task. Everyone commended them for their brilliant idea during the agency's first year, but they had to put in the painstaking work of breaking down what a creative director actually does — let alone why they deserve to be respected as the leader of the project after the artists. Their frustrations and lack of days off proved to be fruitful, with the company now standing as a culmination of everything they've collectively done in the past. "The relationships we've built over the years are important to us and create positive momentum for our entire roster," Rogg tells Hypebeast.
We're always mindful of amplifying the client's vision in an organic way as opposed to pushing our agenda onto them, as it's their life and career at the end of the day.
In a few words, how would you describe your job to someone who isn't familiar with the music industry?
Rose: Visual architects.
Can you run us through a day in your work life?
Rose: Every day is completely different. One day I might be in Dubai working with Alicia Keys on her performance at the WorldExpo, or at the Latin GRAMMYs in Vegas for Xtina's performance. Some days it's meeting with new clients and visiting video or photoshoots, other days I'm in the office working with our internal team. The great thing about this job is that it is ever-changing. As we do more and more work for fashion houses, this now includes a lot more trips to Paris, New York and Milan for fashion week as well.
As former artists yourselves, you have insider knowledge of this industry. Does it play a role in how you run OCA?
Rogg: Absolutely, having been artists ourselves gives a real understanding of what makes an artist tick, their idiosyncrasies and the process of creation. We come from a place of respect, which in turn creates a stronger bond between the artists and the creative director. We're always mindful of amplifying the client's vision in an organic way as opposed to pushing our agenda onto them, as it's their life and career at the end of the day.
Rose: I think it quickly creates mutual respect — when we first meet with an artist, we have an empathy that you only get from having lived that life. The life of an artist from the outside looks pretty rosy, but we know the work it takes to stay in that position and that really means a lot to the artists we work with.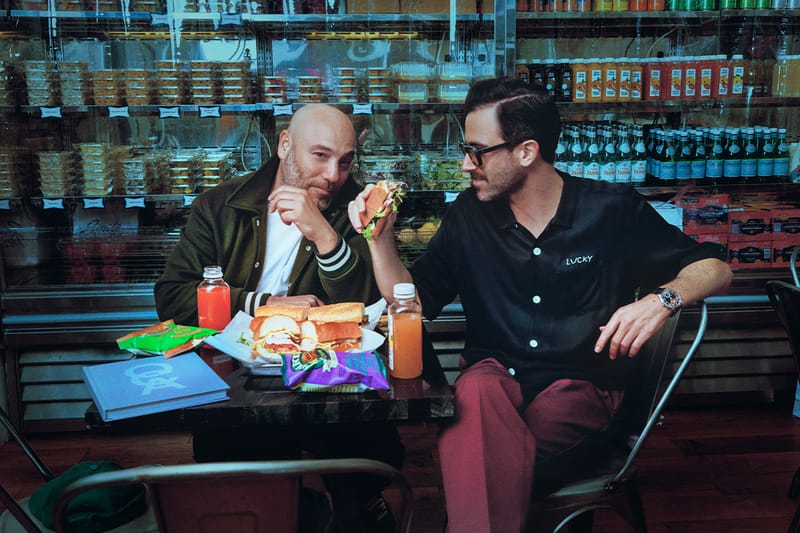 Jenna Marsh
What's the craziest project your creative directors have worked on so far?
Rose: We work with the creatives behind so many amazing moments in culture so it's really hard to choose ones to highlight, but watching Mike Carson working on Kendrick's tour this year doing stage design and tour direction was pretty epic, especially the Glastonbury set. I also really loved the work Ryder Ripps did for Tame Impala's tour. Coming up with this drug company called Rushium was really clever, and it set a tone for the whole creative direction around the tour.
What are the necessary first steps a young person should take to enter a career in music as a creative director and executive?
Rose: A creative director's job is to know how to create worlds using many mediums, so it really doesn't hurt to go to art or even film school to learn about lots of the different parts that go into it. Take photos, make videos on your phone, learn Photoshop — all of those just to get a feel and idea of how everything works.
What lessons and/or work ethics did you only pick up after working in the music industry?
Rogg: This industry is not for the faint of heart, but we believe good things will come as long as you do the absolute best work possible.. There's a lot of mediocrity out there, and it's our job to create culture changing moments that affect people on an emotional level.
Rose: You have to have a vision and work as hard as humanly possible. But you also really need to enjoy what you are doing, so don't be afraid to stop and pivot if it doesn't feel right.
What is one thing about your job that most people would find unexpected or surprising?
Rose: When I tell people outside the industry what I do, they normally find the whole thing surprising. I think most people don't know there is a whole industry working in creative direction.
Is there a secret to career longevity in this industry?
Rose: Keep making work that matters and choose work that follows your vision.
Creative directors are not in the shadows anymore and are considered essential parts of the team that deserve recognition in their own right.
What are some habits you follow regularly to always maintain a good headspace for work?
Rogg: Strong note taking is essential! There are so many conversations that happen daily, and no matter how much you think you'll remember the details, there will always be subtleties you forget. We believe in creating processes for everything that we do so we can optimize workflows.
Rose: Having a really strong morning routine for me is key; meditate, work out, get your to-do list in order, eat breakfast, have 20 minutes just to think. These things really keep you moving towards your goal because the routine keeps you balanced.
What does a day off look like for you?
Rose: Good question!
How do you see your job evolving with the music industry in the next five years?
Rogg: It's been exciting to see an emphasis on "creative" in the last couple of years. More and more people are understanding that creative direction is not just making things that look cool, but that it actually creates tangible ROIs for our clients. Creative directors are not in the shadows anymore and are considered essential parts of the team that deserve recognition in their own right.
Rose: I love the fact that we've moved beyond music into the worlds of fashion, film, art, brands and technology. It seems that the future will see every company working with a creative director and I guess that means that in the next five years, we'll be working more and more in different areas.
Stay tuned for more features with music industry professionals — from managers to sound engineers, stagehands and others; the people who make the music world go round without standing behind a microphone.
Source: Read Full Article