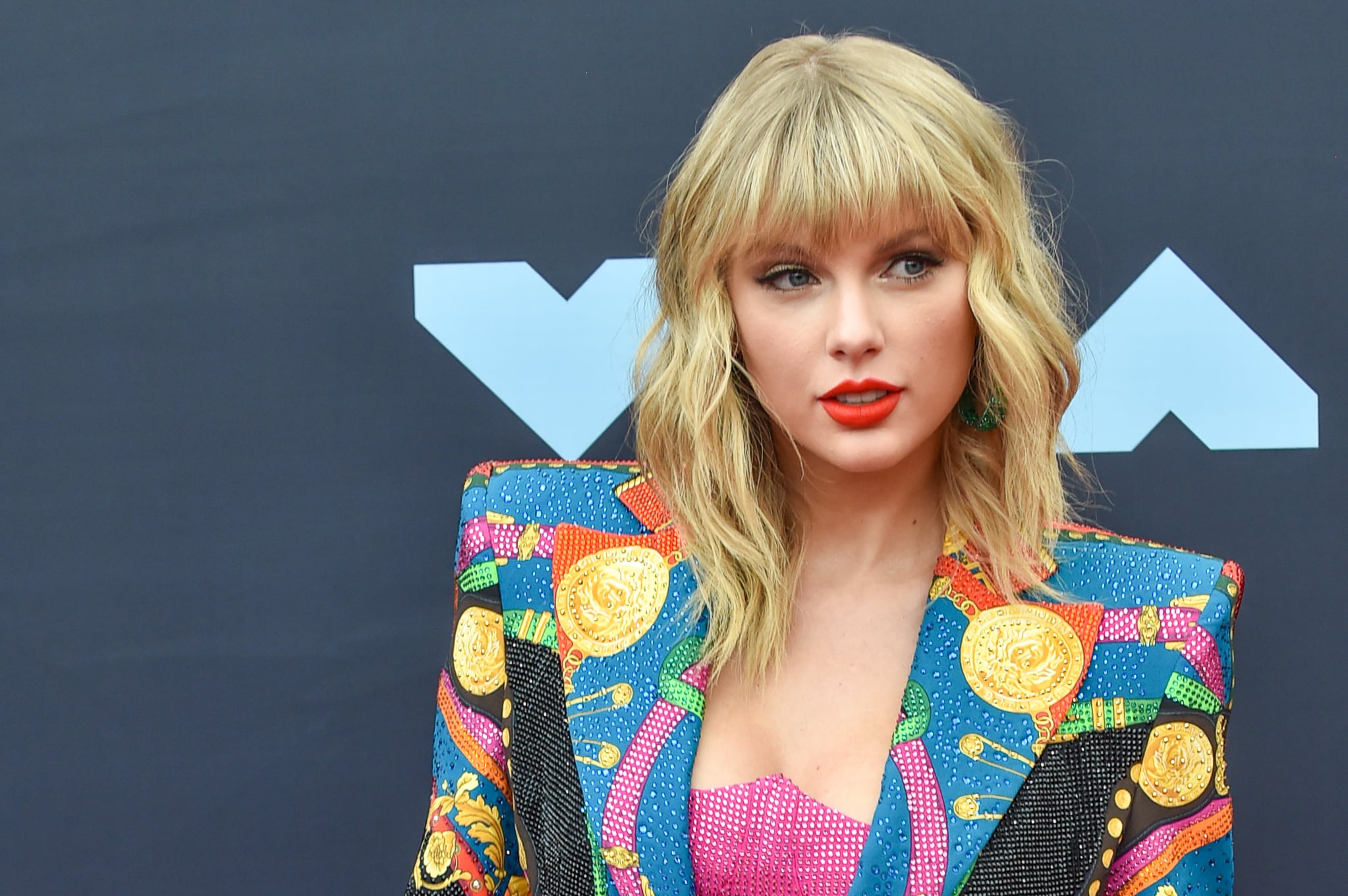 Today is the day: we finally have Taylor Swift's version of Red, and it broke me like a promise. The rerecording of this pivotal album ballooned to 30 songs, now including tracks that she had previously given away to other artists and never-before-heard ones. Red (Taylor's Version) is only the second of the five albums she is rerecording in an effort to own her discography. Just like Fearless (Taylor's Version), much of the changes on Red (Taylor's Version) are subtle, but there are also some big differences.
While everything Swift does is near-genius, Red has always meant something more to Swifties. The album, which mostly chronicles Swift's three-month-long relationship with Jake Gyllenhaal, is known for its heartbreaking and detailed lyrics that make listeners feel as though they're living through every moment with her. It bravely and powerfully takes us through her first major heartbreak and, frankly, features some of her best lyrical work (and a lot of tea).
Just like Fearless (Taylor's Version), Red (Taylor's Version) gives fans a fuller and more mature-sounding update on the songs we have been blasting in our cars for years. Swift, about to turn 32, was 22 at Red's release. In 10 years, she has moved across different genres, played for millions of fans, and recorded two surprise albums during a pandemic. Red, according to Swift herself, is also an album for the heartbroken, and since Red's release in 2012, Swift has fallen in love, broken up, and fallen in love again.
While the lyrics to these songs have stayed the same, almost everything around them has shifted. Here are the major differences between Red (Taylor's Version) and the original album.
It Includes New Collaborators
Phoebe Bridgers

and Chris Stapleton

The original version of Red already features some top-level collaborations. It was the first time that Swift and Ed Sheeran teamed up, giving us "Everything Has Changed," and it also includes the duet with Gary Lightbody, "The Last Time." Now, on Taylor's Version, we get collaborations with Phoebe Bridgers (yes, you read that right) and Chris Stapleton.

Bridgers is featured prominently on the song "Nothing New," which asks fans, "How can a person know everything at 18 but nothing at 22?" It's the collaboration I didn't know I needed, with Bridgers revealing to Billboard earlier this week that she got "teary" while recording the song.

Stapleton is featured on "I Bet You Think About Me," a country song that really lets Gyllenhaal have it. On this "From the Vault" track, Swift calls him out for being wealthy and privileged and having a superiority complex, and she tells him that he'll never be happy.
Taylor's Version Features Never-Before-Heard Songs
We also get six new songs "From the Vault," as Swift calls it. Ever since she released "Mr. Perfectly Fine" from her Fearless vault, Swifties have been wondering what other never-before-heard songs the singer was sitting on.
In addition to "Nothing New" and "I Bet You Think About Me," fans got to hear "Message in a Bottle," "Forever Winter," "Run (feat. Ed Sheeran)," and "The Very First Night" for the first time. As one user pointed out on TikTok, with Swift confirming in the comments section, "Message in a Bottle" was the first song she wrote with Max Martin and Shellback, producers who worked with her in her 1989 and Reputation eras. It gives us a glimpse of Swift's early parlays into the dancey pop songs she nailed on those albums. "Forever Winter" and "The Very First Night" are also songs made for dancing, while "Run" is a standard Swift-Sheeran collab.
Swift Teams Up With Ed Sheeran Again
It's no secret that Swift and Sheeran are musical besties. They are outspoken about their adoration for each other's work and collaborated on Red song "Everything Has Changed" and 1989 track "End Game." Sheeran also joined Swift on her Red Tour, making him an important part of this era. Now, we also have the soft and sweet song "Run" to play while we frolic through a field.
We Finally Get Swift's Takes on "Better Man" and "Babe"
When writing for Red in 2012, Swift wrote the songs "Better Man" and "Babe," which she ultimately gave away to country groups Little Big Town and Sugarland, respectively. In Red's rerecording, we finally hear these songs sung in her own voice. The two tracks honor Swift's country origins and provide a whole other layer to the singer-songwriter's album that was the original version of Red.
"Girl at Home" Is a Pop Song Now
Bonus track "Girl at Home" sounds the most different from its original version. What was once an acoustic-guitar-driven song is now a lot more poppy and electronic.
"Ronan" Finds a Home on the Album
"Ronan" is a single that Swift released in 2012 to raise money to fight cancer in honor of 4-year-old Ronan Thompson, who lost his battle to the disease. The song, which is based on his mother's blog, has always been her saddest. It previously didn't belong to an album but now finds a home on Red (Taylor's Version). Thompson's mother, Maya Thompson, posted on her Instagram celebrating the rerecording of the song, on which she has a writing credit.
"All Too Well" Is 10 Minutes Long
Swifties also got the 10-minute version of "All Too Well," the most anticipated song in Swift's catalog. While she had originally chopped the song down to five minutes and 28 seconds, fans knew there was an even lengthier version with swear words and all. The 10-minute version, which is dreamier and more detailed, takes us on an even deeper journey through her relationship with Gyllenhaal. She references Shakespeare's All's Well That Ends Well years before she does on Lover, talks about the nine-year age gap between Gyllenhaal and herself, and reveals that he never "called their relationship what it was," which was love.
The excitement surrounding the 10-minute version of "All Too Well" isn't over yet; Swift directed a short film starring Dylan O'Brien and Sadie Sink, which is premiering tonight at 7 p.m. ET.
Once again, Swift has nailed her rerecording, giving fans everything we want. From the subtle changes that enrich each song to the brand-new details and tracks, I feel like I'm in 2012 again — in the best way.
Source: Read Full Article