After launching a wide-ranging collaboration with BEAMS, NEEDLES and Clarks, Parisian café Paperboy Paris has now revealed its latest link up with New Balance. Focused on the 992 silhouette, the collaboration is heavily influenced by Paperboy Paris' main trade, with references to fried eggs appearing across the upper.
The sneaker is the second collaboration between the two brands — following last year's trio of 801 designs — and features a range of premium touches. The sneaker's upper is constructed from suede, mesh and leather panels, with a color palette of soft pinks and whites offset by hits of bold yellow. The chosen colorway is a celebration of the humble fried egg, which is also referenced through playful graphics on the tongue. Rounding out the design, Paperboy Paris has added its signature logo to the sneaker's heel.
Speaking to HYPEBEAST about the sneaker's key influence, Paperboy brand director Banga explains, "Our goal was simply to highlight a product that has a strong use in our cuisine but which makes sense with New Balance. Unexpectedly, the egg was the link we were looking for." The egg connection goes all the way back to New Balance's origins, manufacturing arch supports inspired by a chicken's three-clawed foot. "At Paperboy, we seek to create links bridges, between multiple, universes, industries and concepts through food," Banga continues.1 of 3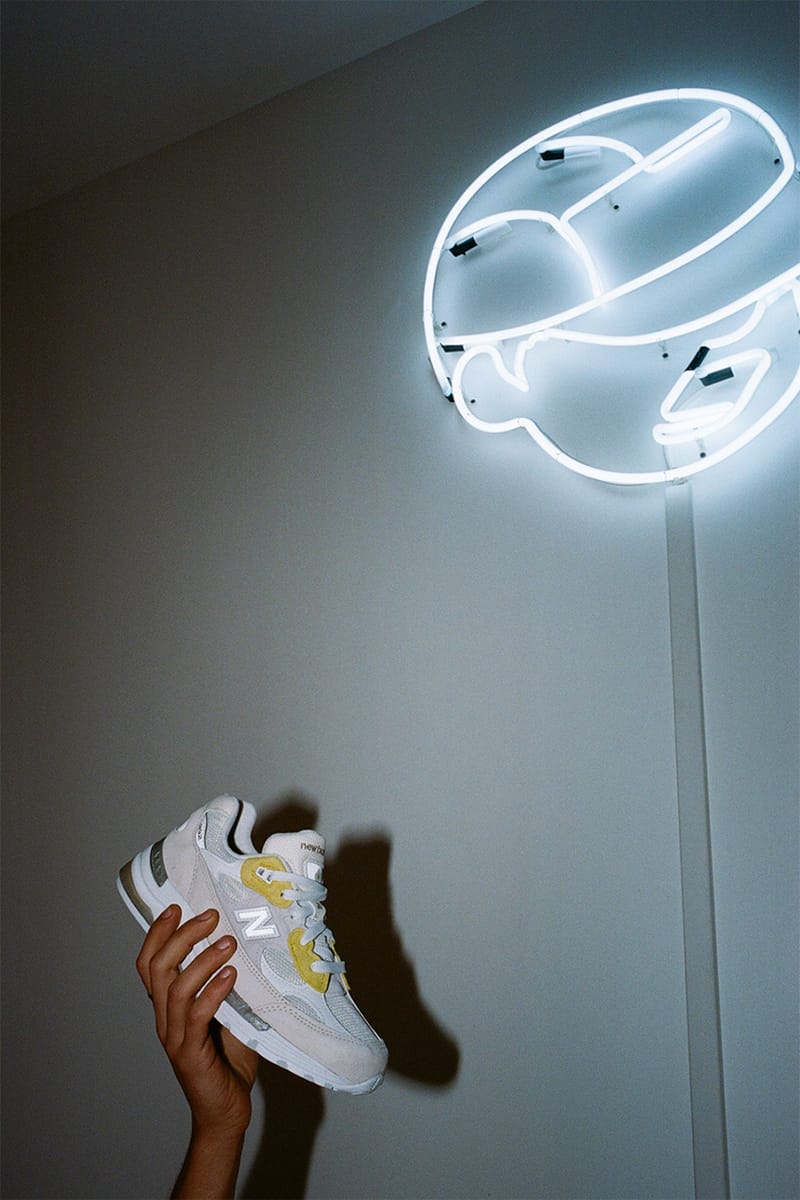 Paperboy Paris2 of 3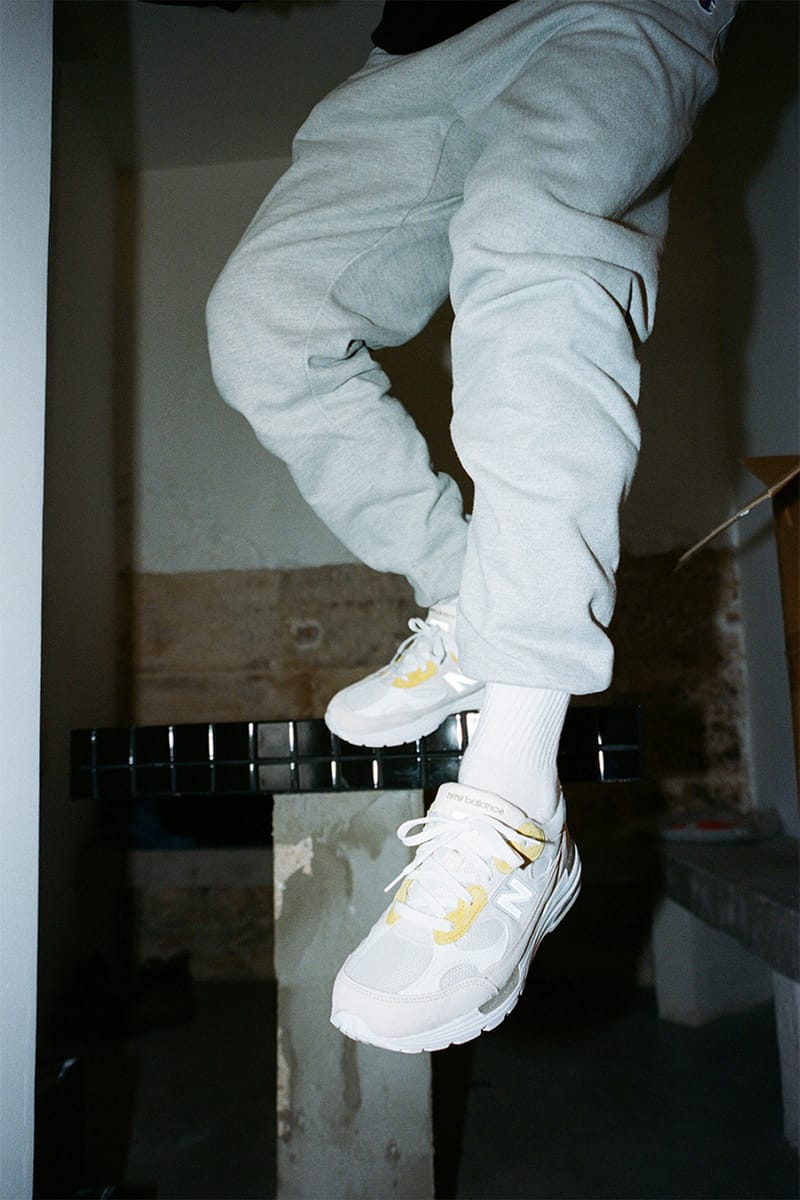 Paperboy Paris3 of 3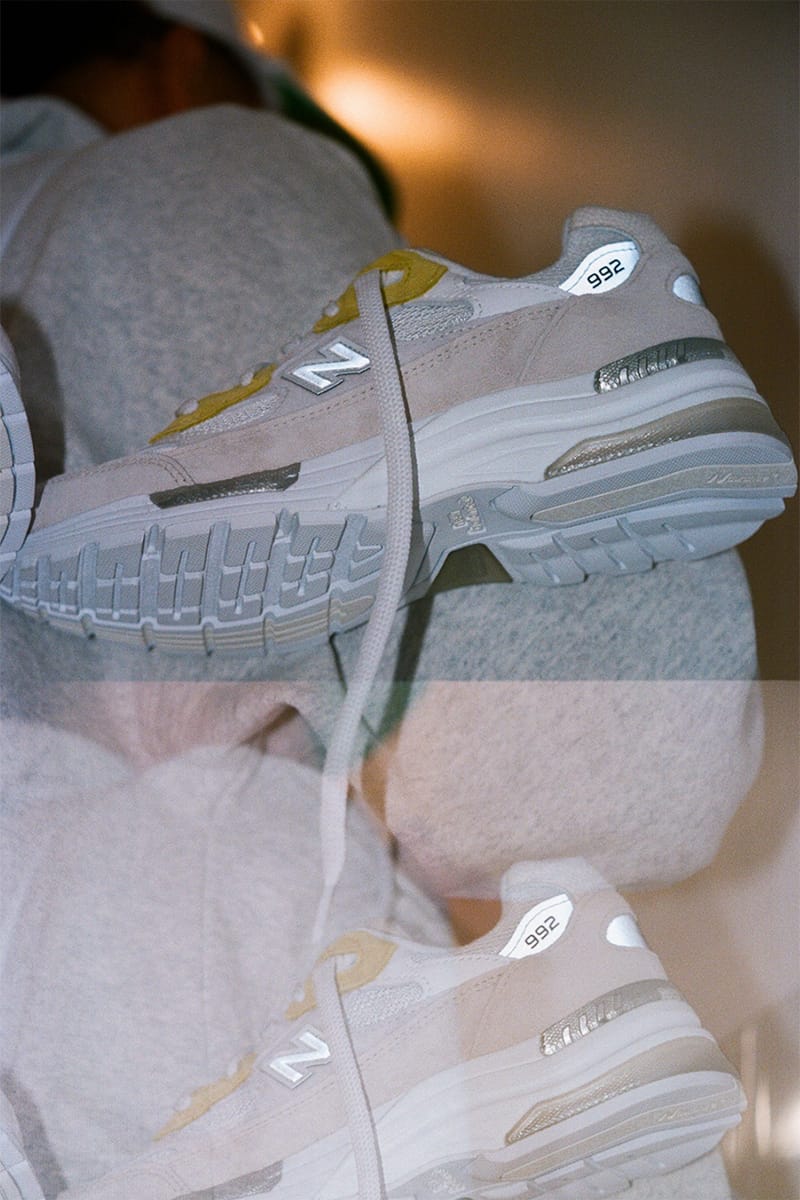 Paperboy Paris
Banga describes Paperboy's "core business" as "making tasty and generous sandwiches," but collaborations and a wider creative community are equally important to the café. "We had the vision and ambition to make something bigger than a restaurant," he says, "a place where we could explore our creative leanings and that is strong due to the diversity and dynamism of its city."
At the core of all of Paperboy's collaborations and day-to-day life as a café is the community that exists around it. "There would be no Paperboy without creativity and community," says Banga. "Our team, our eco-systems, and our city are brimming with inspiration that we strive to infuse into our projects. We love stories, familiar and thoughtful things. Paperboy is a place where a wide range of people come together, through their origins, their interests, and their knowledge. This is a strength of our very open mindset, which allows us to enrich our ecosystem exponentially. Our creativity, stimulated every day, is the fruit of common thought, and it is our role to capture it and bring it to life."
While the brand's collaborations continue to do well, the latest release comes against a backdrop of reported new lockdown measures in France and an uncertain future. There are few industries that have been impacted in the way that hospitality has, although Banga believes that things are slowly getting better. "I remain optimistic and hope that things will improve faster than expected," he says. "Not being able to accommodate people, we have continued our activity through delivery and take-away service. We have been forced to be even more creative and adaptable to these ever-changing situations."
The Paperboy Paris x New Balance 992 is due to release at Paperboy's Paris location on January 30.
In other New Balance news, the brand has another collaboration with Casablanca coming for Fall/Winter 2021.
Source: Read Full Article