For car enthusiasts, driving is about more than just the technical specifics. Open Road explores not just what these cars do, but what they mean. Whether it's an old, new, or exotic model, HYPEBEAST is looking beyond the stats to unpack the simple pleasures of automotive.
---
The Aston Martin DBX707 is the best SUV in the world. You can take our word for it, as HYPEBEAST has just experienced life in the fast lane in Sardinia with the British marque's flagship 4×4, and we could call it a day there. But a car of this superiority deserves more than just a lofty high-praising statement, so let us explain to you what makes this new model simply breathtaking. 
Perhaps it was the surroundings of North Sardinia, a spaghetti nest of twisting cliff-top roads that peaked, flowed and carved through the island's mountainous region that changed seasons after every corner. It may well have also been the empty motorways that provided the chance to test out its 707 PS, 900 Nm of torque, and 193 MPH top speed – of which we experienced 187 of those critical latter digits. Regardless, the DBX707 is capable of putting a smile on your face no matter where you are in the world, and that happens from the moment you lay eyes on it. 1 of 7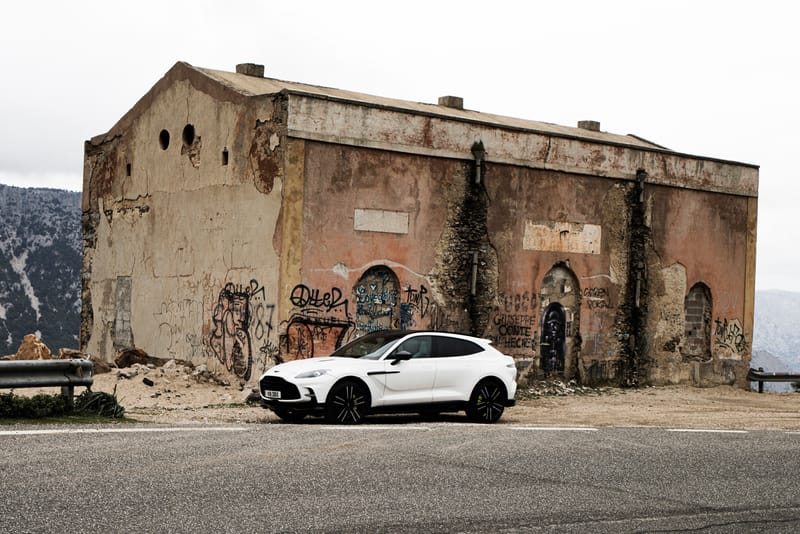 Eric Brain/Hypebeast2 of 7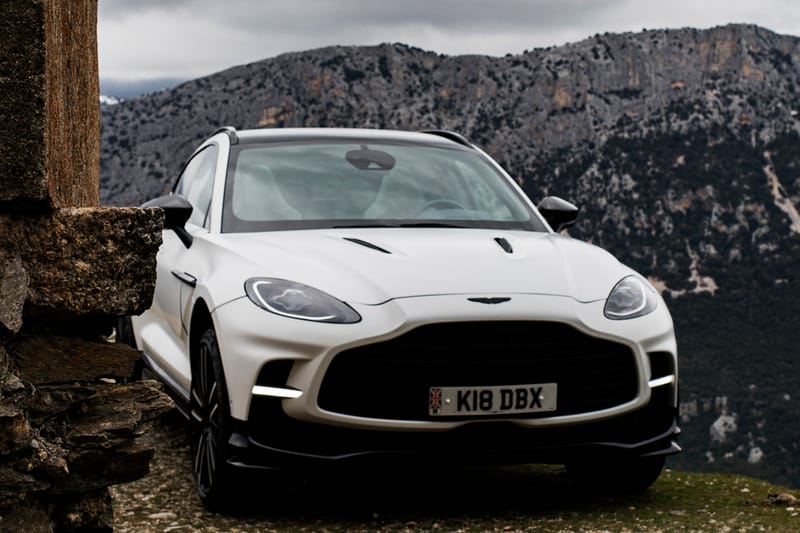 Eric Brain/Hypebeast3 of 7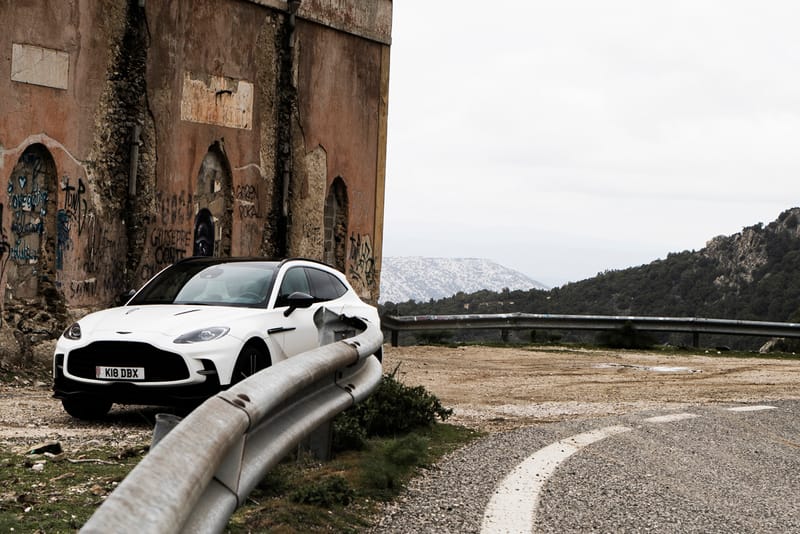 Eric Brain/Hypebeast4 of 7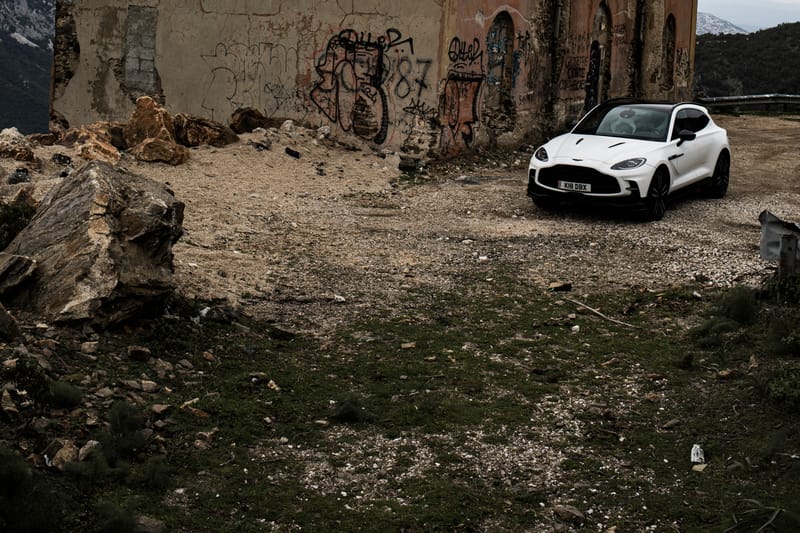 Eric Brain/Hypebeast5 of 7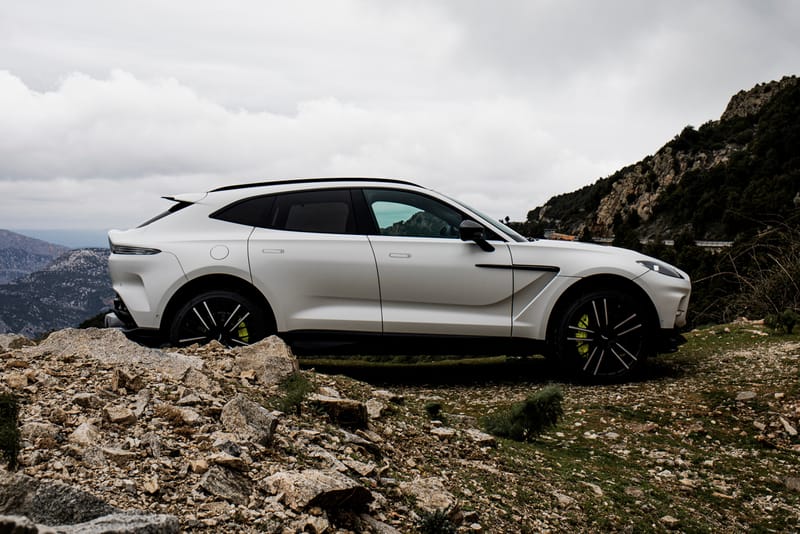 Eric Brain/Hypebeast6 of 7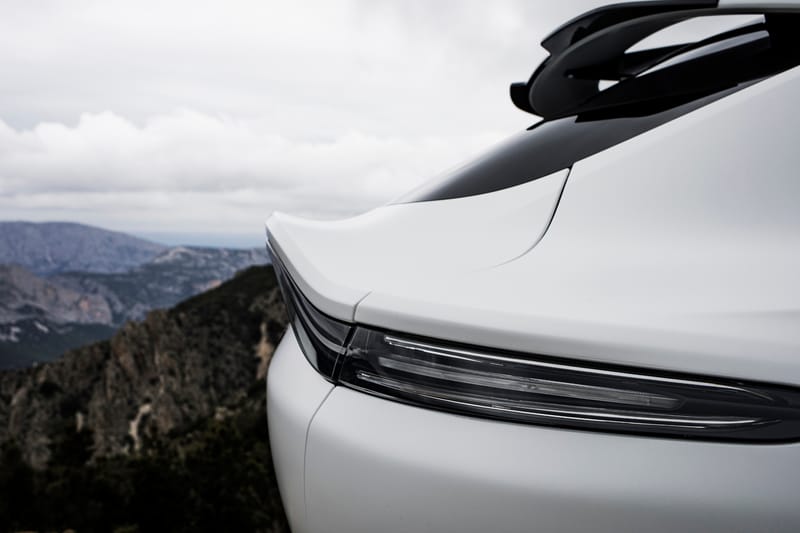 Eric Brain/Hypebeast7 of 7
Eric Brain/Hypebeast
Unlike the rival SUVs it aims to supersede – such as the Lamborghini Urus or the Mercedes-AMG G 63 – the DBX707 isn't excessive, and nor is its supposed driver. Despite the DBX707 being positioned as the "world's most powerful SUV," it still holds onto a certain level of refinement that makes an Aston Martin sophisticated. Furthermore, it also differs dramatically from the Porsche Cayenne Turbo GT, an incredibly demanding driver's car as far as SUVs go. And as for luxury, it even gives Bentley's Bentayga something to be worried about. 
Aston Martin's now-entry-level DBX was released in 2019 and it was neither a slouch nor unassuming. The DBX707 has dialed this up to eleven, and then some. A twin-turbocharged four-liter V8 lies underneath the hood, but unlike most turbocharged cars there's almost no lag between putting your foot to the floor and the car catapulting in response. This is met with handling that would leave any of its rivals in its dust; it's hard to think of another super SUV that could keep up with the DBX707 on a windy road or even in a straight line. On the greasy roads in the Sardinian hills, Aston Martin's four-wheel-drive system allowed for sharp turn-ins with plenty of front-end grip and just enough slip at the rear to playfully exit a hairpin, working like a pull-back toy car.1 of 8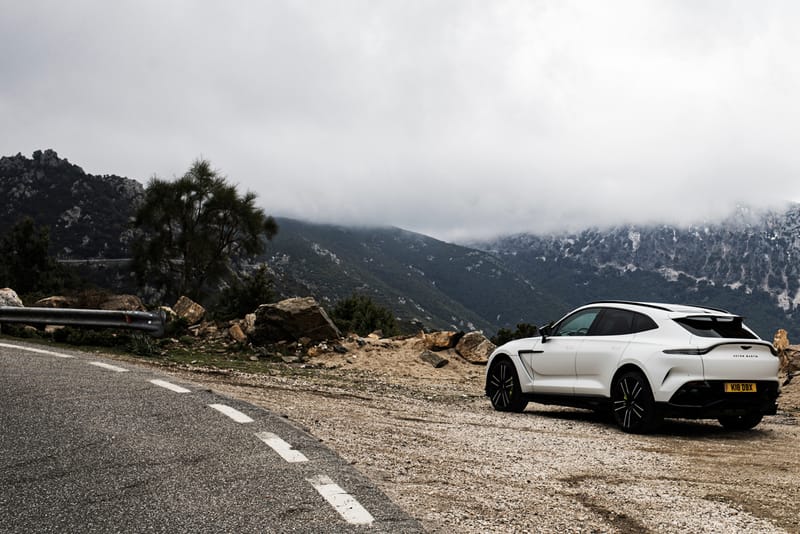 Eric Brain/Hypebeast2 of 8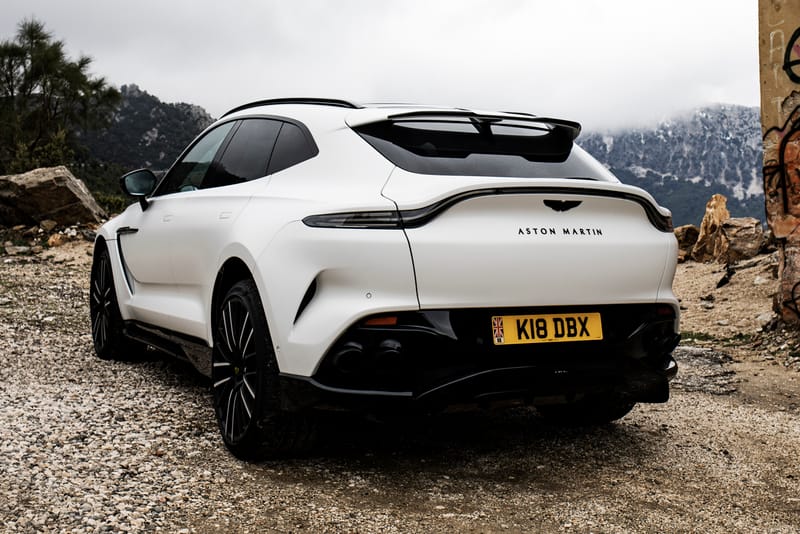 Eric Brain/Hypebeast3 of 8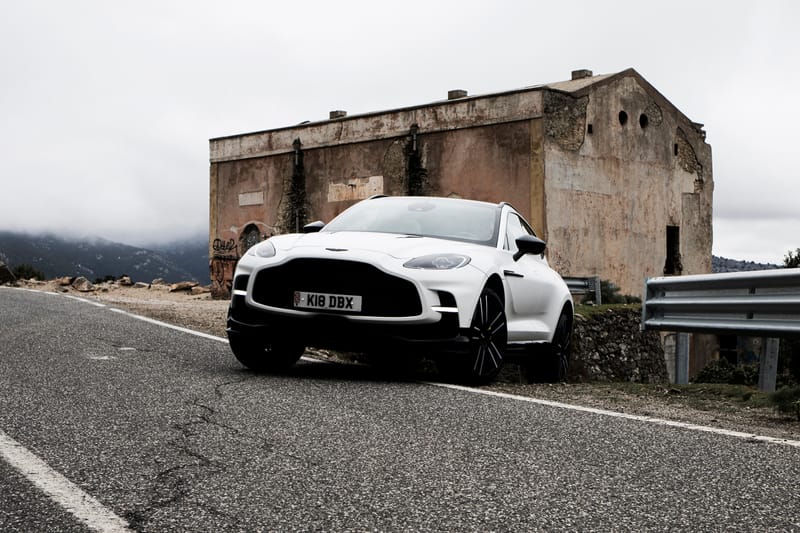 Eric Brain/Hypebeast4 of 8
Eric Brain/Hypebeast5 of 8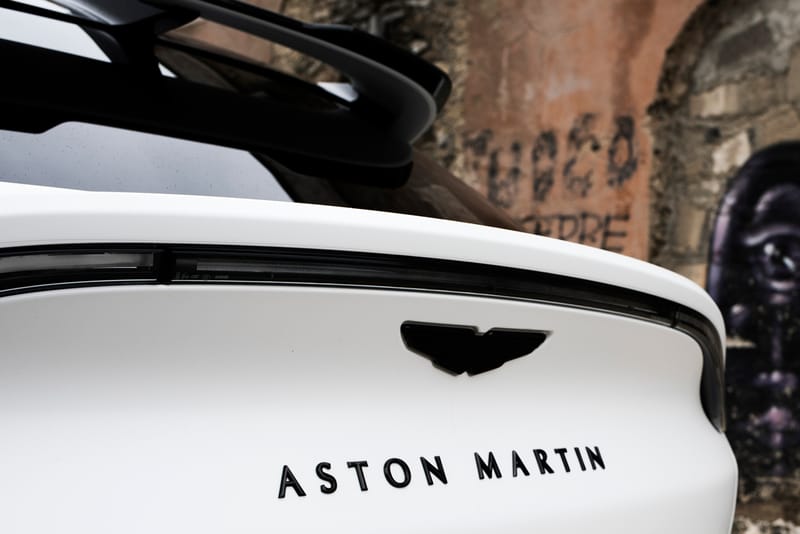 Eric Brain/Hypebeast6 of 8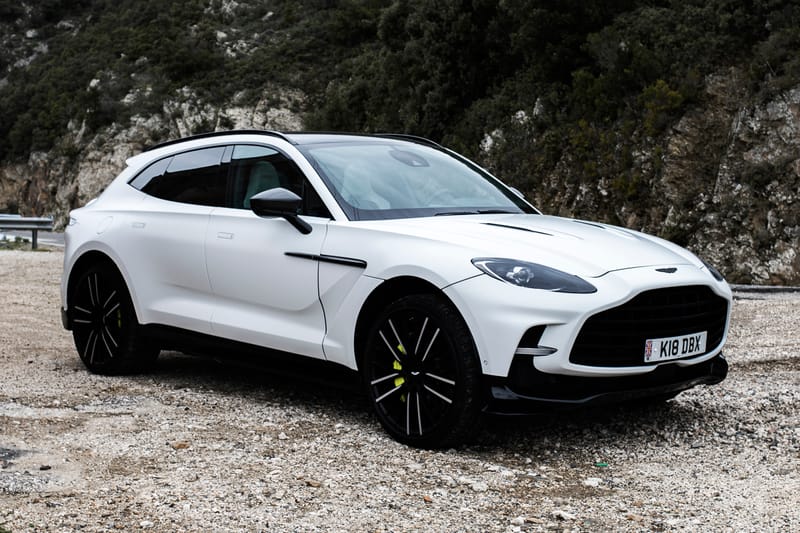 Eric Brain/Hypebeast7 of 8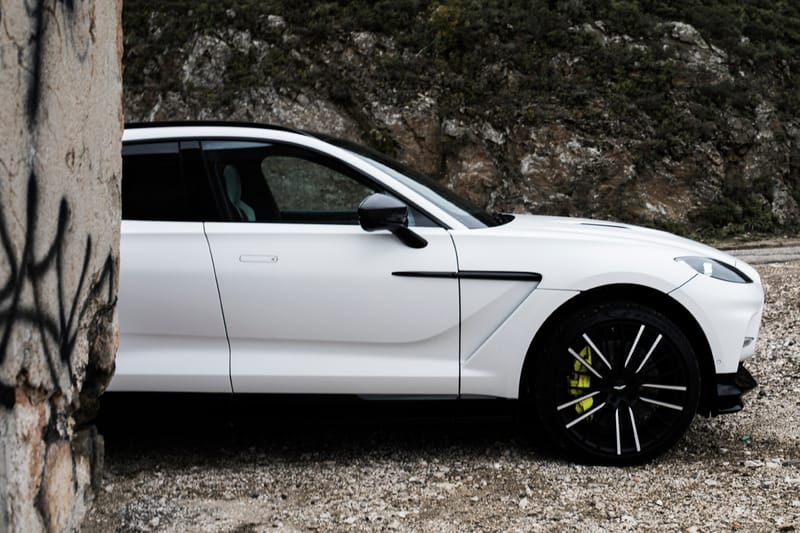 Eric Brain/Hypebeast8 of 8
Eric Brain/Hypebeast
Carbon ceramic disc brakes at the front and rear are a given on many super SUVs, but Aston Martin's felt precise, working with the front end to make the driver know exactly where to point the car and where it'll stop. If you're driving the car hard then it's an arduous experience – especially when there's a 4,000-foot drop on the other side. Likewise, if you're plodding along a coastal road, the car still manages to engage and encourage you to find its limits, which we found was in second gear with the revs high on a snaking snowy hilltop where grip is a luxury.
The DBX707 combines these characteristics with an abundance of opulence. Exterior styling is quintessentially Aston Martin, as lines smoothly accentuate the bulging arches and wings naturally flow out of the body panels, while the addition of carbon aerodynamic components and strategic cut-outs adds just enough dynamism to tease this car's purpose. 
In a way, its tasteful approach is a luxury in itself. As Maserati recently explained to HYPEBEAST, it could have done more and gone bigger with the MC20 but it wasn't needed. The DBX707 takes a similar path – sure, Aston Martin gave it four new tailpipes, 23" rims, new lights at the front that give the illusion of the car being wider, and a dramatic rear diffuser and spoiler set-up, but it's all there for a reason, to keep the car planted. It is not added for show. 1 of 3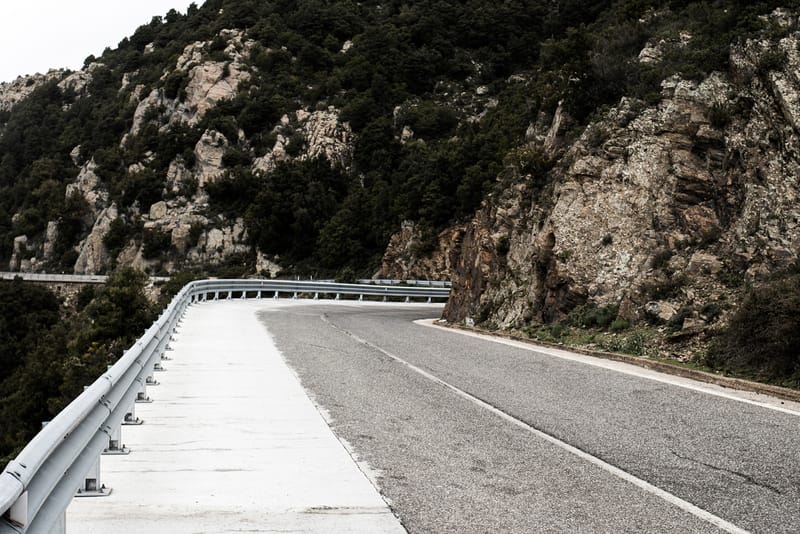 Eric Brain/Hypebeast2 of 3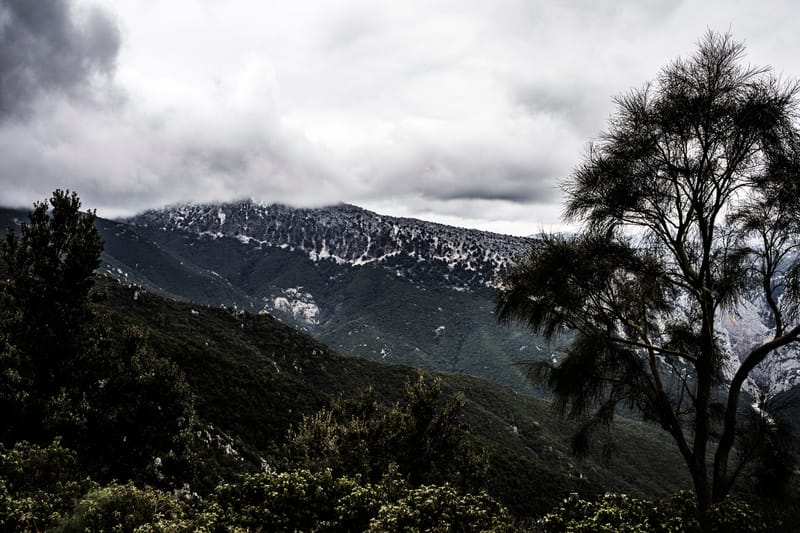 Eric Brain/Hypebeast3 of 3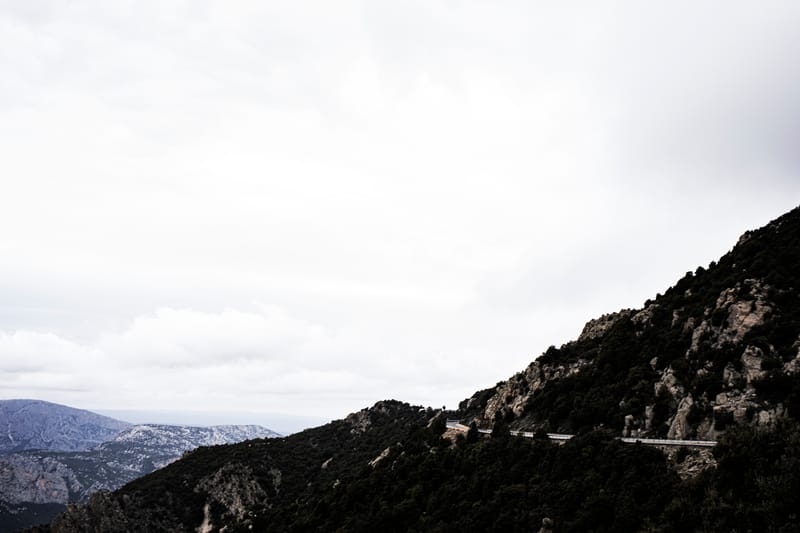 Eric Brain/Hypebeast
Inside, it's a familiar Aston Martin affair with digital screens for the driver's information and the car's infotainment, arguably not as sophisticated as the car's German rivals. An exhaust button is encouraged to be left on, allowing that V8 to encompass you and anything within a few miles radius in its roar. The manual mode and driving mode selectors are within easy reach, but find themselves inside an awkwardly designed cabin. While those selectors are the interior's saving grace, the busy mixture of leather panels and carbon fiber overlap unflatteringly anthropomorphically. It does go to show the attention to detail paid to stitching and sculpting, but in the wrong color – such as this gray-blue with neon green palette we had – it's the car's only miss. 
Yet all of this can be put aside. The reason this car is attracting attention was its claim to be the daddy of all super SUVs, one that obliterates anything that dares to come near it – both electric or petrol-powered. It ticks off "Sports" and "Utility": you can take it off-road, preferably on a dirt track in the British countryside as opposed to a Sardinian cliff edge, and it can comfortably seat five and the family dog. As we proclaimed so assertively at the start, the Aston Martin DBX707 is the best Sports Utility Vehicle; an all-rounder that also happens to give supercars a run for their money.1 of 5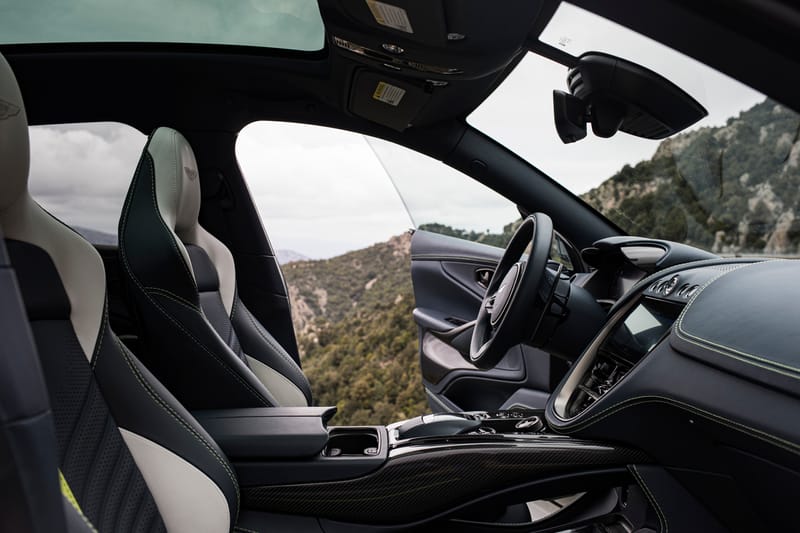 Eric Brain/Hypebeast2 of 5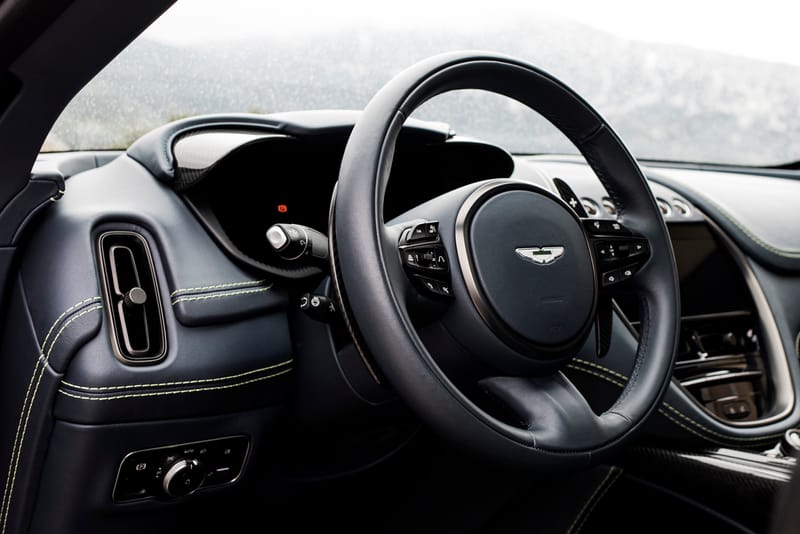 Eric Brain/Hypebeast3 of 5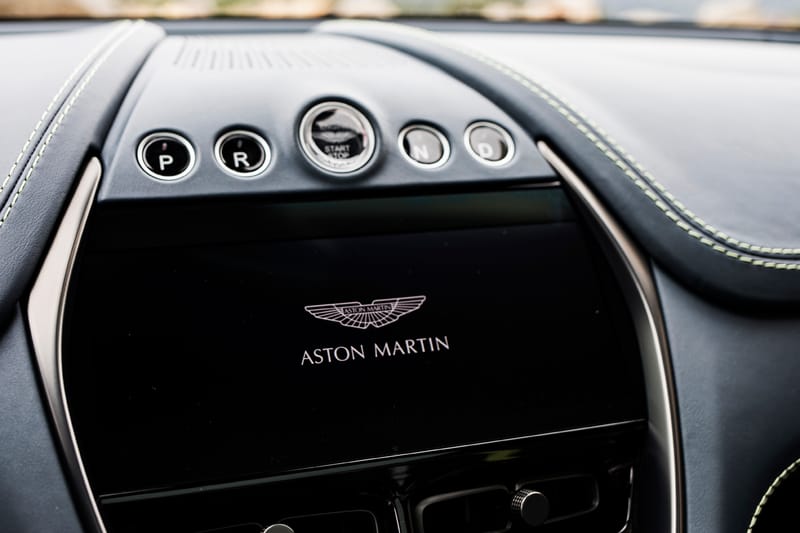 Eric Brain/Hypebeast4 of 5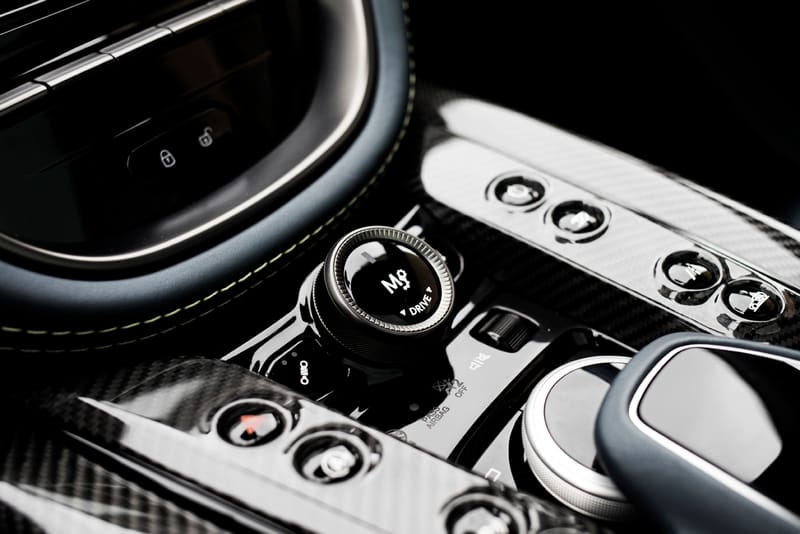 Eric Brain/Hypebeast5 of 5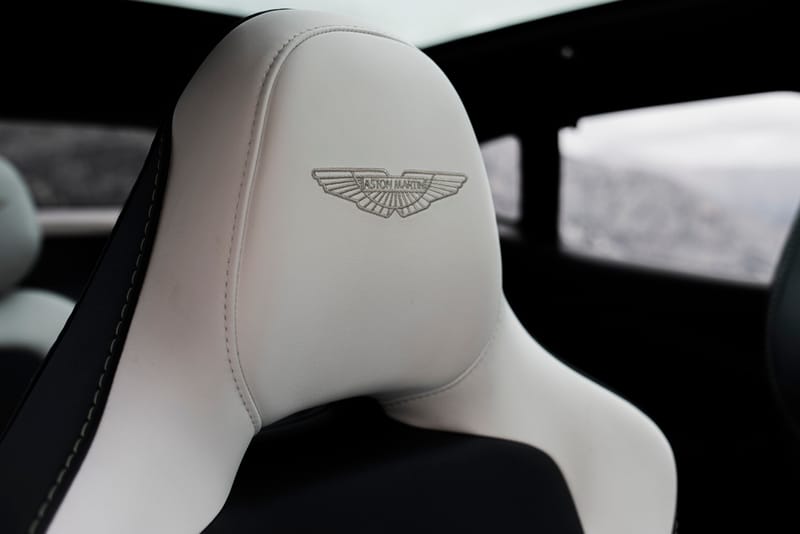 Eric Brain/Hypebeast
A car of great proportions and greater achievements, there was only one question the motoring journalists and luxury lifestyle gurus asked when they were done with the day's drive: Is it enough to swap the keys to your Urus with those of a DBX707? 
When the Urus launched in 2018 it introduced the term "super SUV." Now, Aston Martin has set the benchmark with its DBX707.
Source: Read Full Article