In 2011, Kimbra landed the feature placement of a lifetime: Gotye was looking for the right female partner to appear alongside him on a forthcoming single. After being connected with the singer-songwriter by her producer, she met up with Gotye at her home in Melbourne to record just a few takes of a floaty, mid-tempo, ballad. "Somebody That I Used to Know" debuted that July on Gotye's Making Mirrors LP, and would go on to secure the duo Grammys for Record of the Year and Best Pop Duo/Group Performance. Today, it has over 2 billion views on YouTube and is one of the most recognizable songs of the past decade.
For Kimbra – who performs under her given name – the track's unexpected success acted as a platform from which she could launch her solo career and a primer in the sheer happenstance of "making it." What she thought was a niche art-pop ballad resonated with a global audience and put her in rooms with an accomplished fleet of the industry's finest managers, producers and sound engineers.
Around the same time "Somebody That I Used to Know" dropped, Kimbra quietly premiered Vows, her debut studio album, in a deal with Warner Records — the same label under which she would put out her new two records, 2014's The Golden Echo and 2018's Primal Heart. The latter LP was followed by a five-year hiatus from recording, and in January 2023, Kimbra – now 32, based in New York and with over a decade of industry experience behind her – returned with A Reckoning, her first-ever independent release and most experimental, eclectic album to date, which saw her team up with Ryan Lott, the prolific producer-composer behind the original score of A24's Everything Everywhere All at Once.
In conversation with Hypebeast, Kimbra spoke about her solitary approach to writing and recording, collaborating with Lott and what she learned from her multi-year hiatus.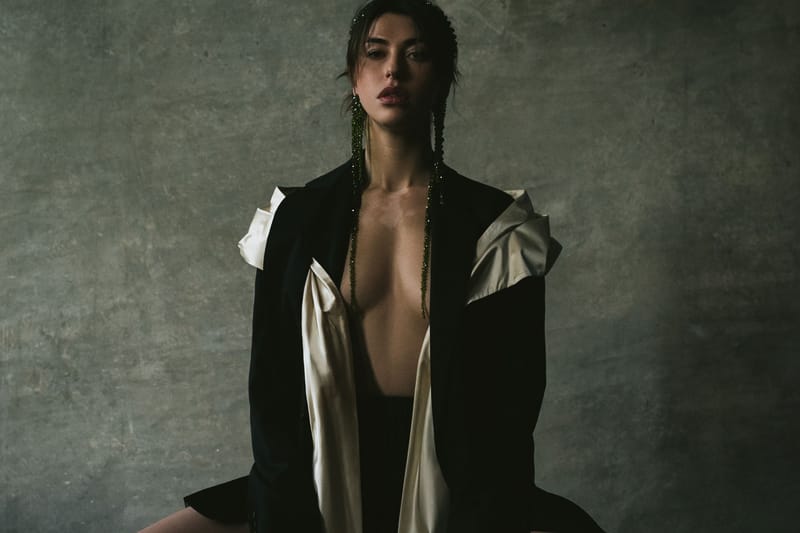 Spencer Ostrander
Hypebeast: While you never stopped working on music, A Reckoning marks a return of sorts. It's your fourth studio album but also your first album in nearly five years.
Kimbra: I think I've been writing more than ever over the last five years, and perhaps, more recently, I've shifted my perspective.I'm really inspired by prolific artists who are consistently releasing projects. Sometimes I've been very focused on the body of work being this focused individual thing. My shift creatively as of late has been that I'm thinking about releasing more moving forward instead of those big breaks that had felt right for the last decade.
What brought about that shift?
It's a thing I'm contemplating at the moment – being more consistent with material coming out – though I tend to wait for a good reason to put out material because I think there's just so much coming out all the time. I want to be an artist that has intentional releases with a message that feels very relevant to things I've been through, as opposed to perhaps a random output that isn't connected to a larger narrative.
When it comes to working on music, you keep your circle quite small. Ryan Lott is the sole producer of A Reckoning. How did that collaboration come about?
Ryan and I had worked together before, and I had started to resurrect some songs that I'd written as far back as six or even seven years ago. I began to think about what it would be like if I put them in the hands of Ryan and had him redo the instrumentals entirely, but retained the vocal parts.
Then the pandemic hit, and I was alone in my East Village apartment for a long time. A relationship in my life ended and I hit some really hard solitary times. That's when I began to write a lot on my piano.
"Then there're also these vulnerable, confessional songs that I was writing at a time when I was forced to go within and decided to write some of my most honest material. I was really craving self-intimacy at that time."
Although you previously operated under a label, you've always written your own music. Can you walk me through the process of writing the tracks that make up the album?
Most of the ballads on the record were written during that time alone at home. Overall, the album is a combination of old songs brought back to life – songs that maybe I didn't feel were right to release at the time, but in the hands of Ryan's new sound approach, I was able to find a new way to sing them and make sense of them.
Then there're also these vulnerable, confessional songs that I was writing at a time when I was forced to go within and decided to write some of my most honest material. I was really craving self-intimacy at that time.
As an artist who typically works in solitude, how do you balance staying true to your personal vision for an album with the contributions of a producer?
Ryan and I are both quite solitary. We both worked in isolation a lot and sent things back and forth, but we'd have a lot of deep philosophical conversations throughout the process. I'm pretty drawn to structure and catchy melodies. Ryan comes from a more experimental world than me, where it's about a real focus on space and angular choices that can be jarring. In terms of me as a songwriter, I work in a way that is very reactive, so I'll take a lot of what he does, turn things off, bring extra things in and write new melodies according to what he's done. We filled in the gaps of each other's skill sets.
What would you say is your favorite part of the album's soundscape?
It was interesting to me to make a record that kind of pulled you in and out of these spaces of, like, explosion and then real tenderness. And that's what I wanted to explore with A Reckoning: that moment right before someone explodes, the moment of catharsis and then the tenderness and vulnerability that comes out of the comedown after those moments of release.
Source: Read Full Article