Rain or shine, it's always a good time to visit Paris. Especially this week, as Paris+ par Art Basel returns for its second iteration in the French capital.
As with all major art events these days, there is a lot going on around the fair, such as a monumental retrospective exhibition on American abstract expressionist, Mark Rothko. Housed at Fondation Louis Vuitton, the show will feature over 115 works going back to his early landscapes and lesser-known figurative paintings produced in the 1930s and '40s, to his moody color-field paintings following the post-war years. In the popular Marais district, British painter Issy Wood is exhibiting her first solo show in France at Lafayette Anticipations, including a musical composition she created to accompany over 60 works on view.
Elsewhere at the Place Vendôme, Swiss conceptual artist Urs Fischer unveiled a massive 17-foot aluminum Wave sculpture, which appears like a shiny prehistoric blob in relation to the pristine Haussman architecture that surrounds it. As for the fair itself, the second Paris+ will feature 154 international galleries from 33 countries, split between a main and emerging galleries section, along with a portion dedicated to Magazines.
"The quality of this fair is distinct and it is comparable to Basel in Basel, but in a much more condensed form," said art advisor, Wendy Cromwell, in a past interview. "This fair has a strong European flavor in the masters section… which I think sets it apart from the other fairs. There are outstanding works available that you wouldn't see at other fairs like Frieze, which has a different focus and a different level of spend."
For those looking to attend, the second Paris+ par Art Basel will officially open to the public tomorrow, October 20 and run through October 22. Please visit Art Basel to learn more about the full list of programming and check out our must-see booths below.
Mennour
1 of 4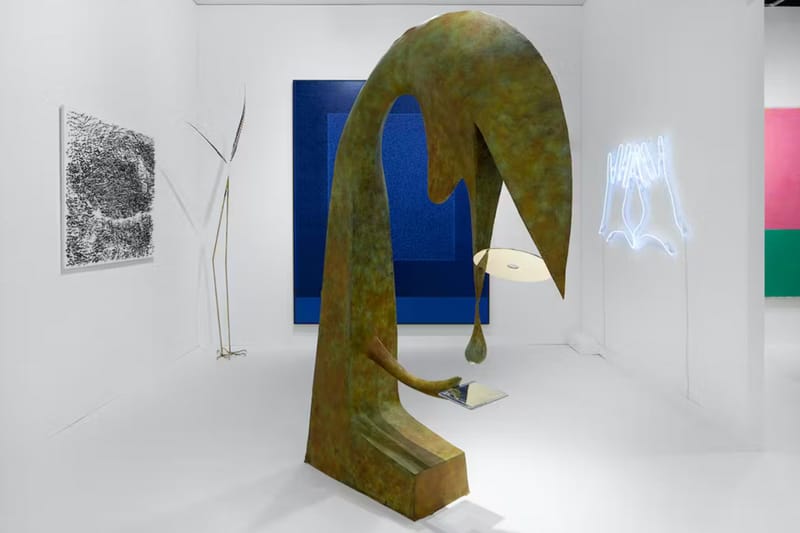 Courtesy Of The Artist And Mennour2 of 4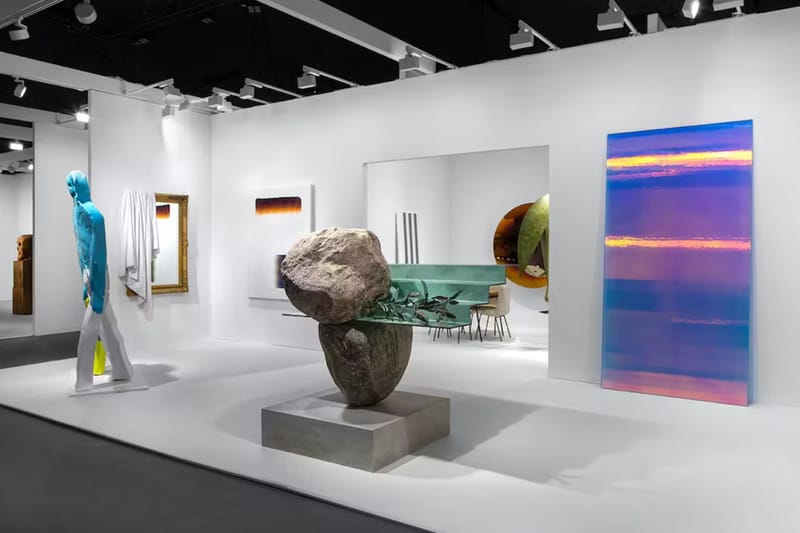 Courtesy Of The Artist And Mennour3 of 4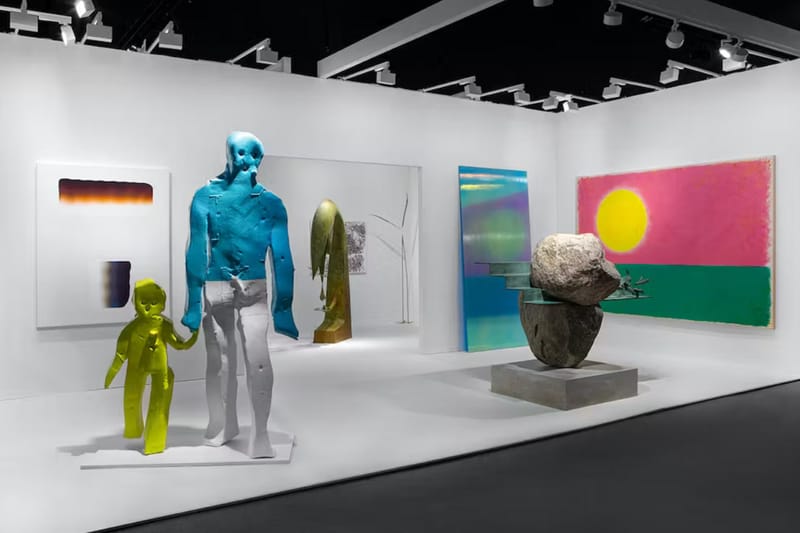 Courtesy Of The Artist And Mennour4 of 4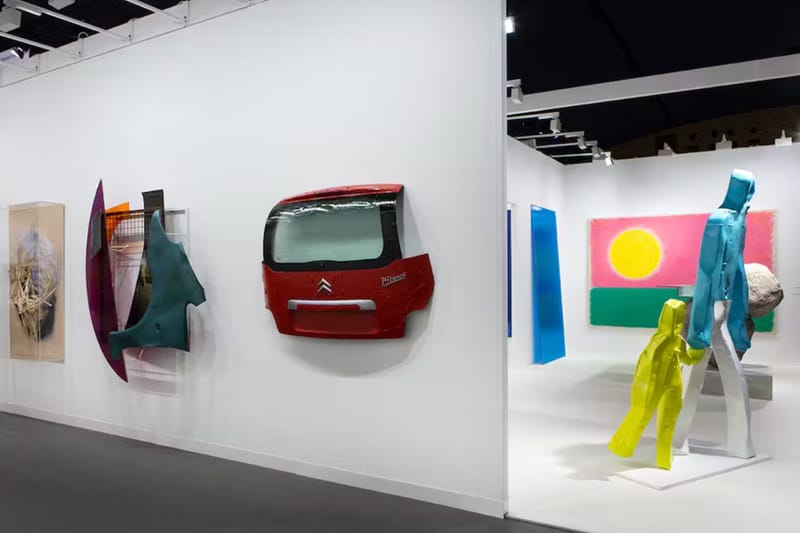 Courtesy Of The Artist And Mennour
Parisian gallery Mennour, formerly Kamel Mennour, will showcase a group presentation from its esteemed roster, including the minimal marks of Korean artist, Lee Ufan, dreamlike paintings by Eugène Carrière, and multimedia sculptures by Valentin Carron and Alicja Kwade, amongst others.
Standout works include three previously unseen works by Alicja Kwade, such as Stella Sella (2023), which depicts a giant boulder snugly resting on a bronze rocking chair, along with a sculpture by Camille Henrot, where a CD disk is suspended between an anthropomorphic wave made of bronze. French photographer, Mohamed Bourouissa, is also featuring a new multimedia assemblage made of photographic prints on various car parts, mixed with aluminum, plexiglass, paint, and metal rods. Please visit Mennour to check out its full list of exhibiting artists.
Galerie Max Hetzler
1 of 5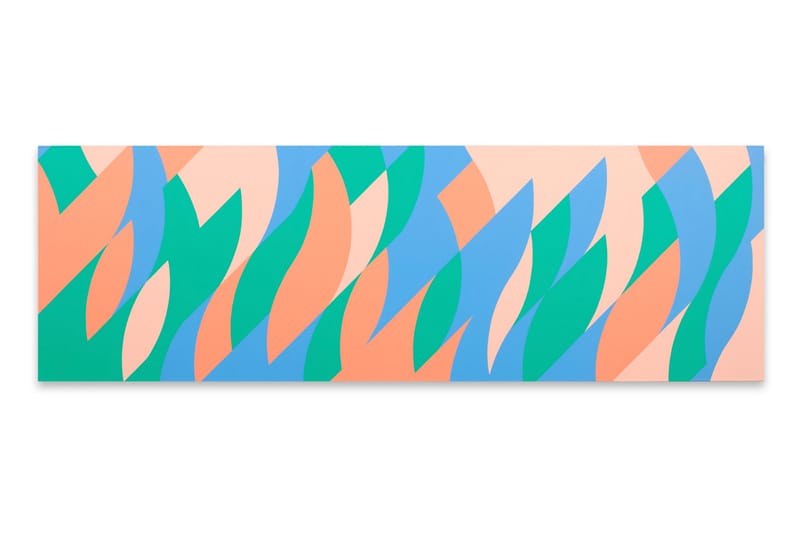 Courtesy Of The Artist And Galerie Max Hetzler2 of 5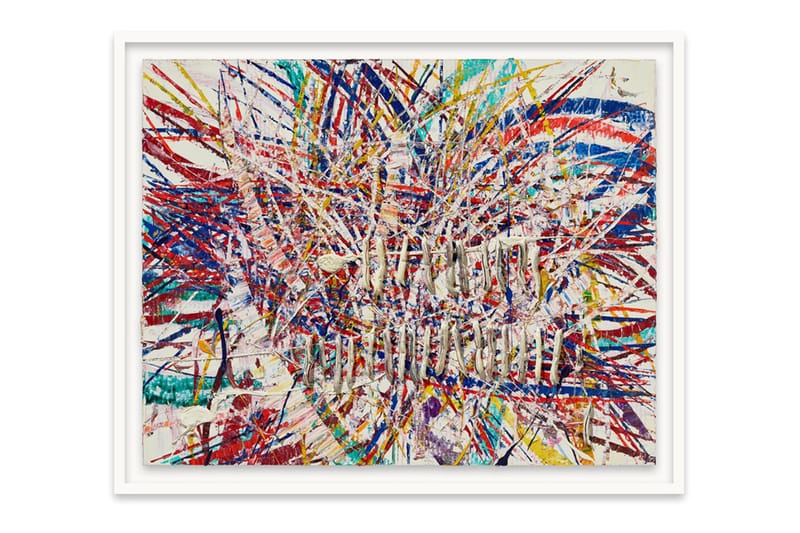 Courtesy Of The Artist And Galerie Max Hetzler3 of 5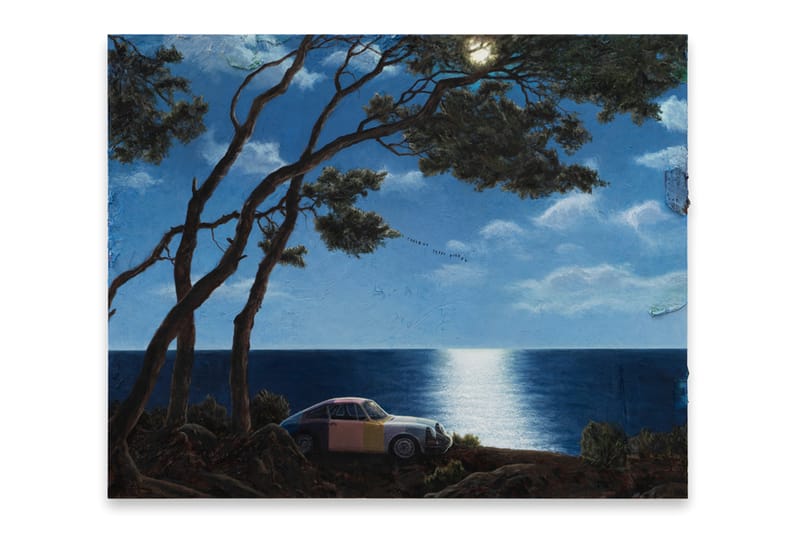 Courtesy Of The Artist And Galerie Max Hetzler4 of 5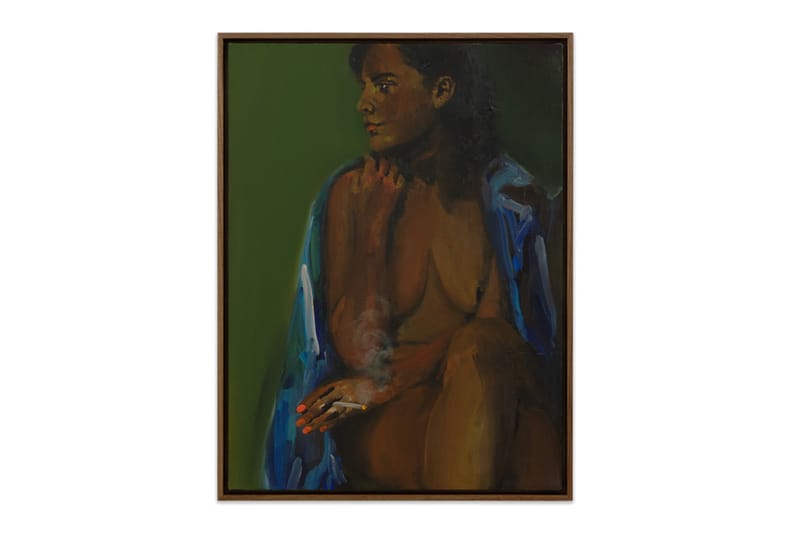 Courtesy Of The Artist And Galerie Max Hetzler5 of 5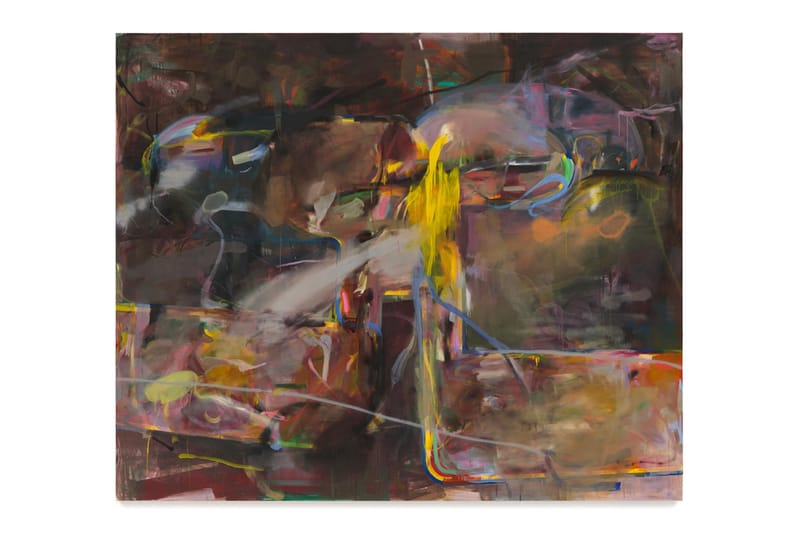 Courtesy Of The Artist And Galerie Max Hetzler
While sculpture plays a big role in Mennour's presentation, Galerie Max Hetzler will turn most its focus to painting. Featured artists include Albert Oehlen, Katharina Grosse, Güther Förg, Mark Grotjahn, Hans Hartung, Friedrich Kunath, André Butzer, and more. The latter artist was the subject of a solo exhibition back in March at Max Hetzler's Berlin location, as well as a 2022 monograph by TASCHEN.
Highlights include the moody portrait paintings of American artist Danielle Mckinney, who presents a new work entitled Noir (2023). "Set in placid interiors," wrote critic Zoë Hopkins, "Mckinney's paintings feature Black women stealing moments of quietude and interiority that solicit a similar stillness from viewers as we slip into the shadows of the canvas."
Turning the page back several decades, the German gallery will also feature Bridget Riley's mesmerizing silkscreen, Paired Colours (2001). "When played through a series of arabesques the curve is wonderfully fluid, supple and strong," noted the British Op artist in a past statement. "It can twist and bend, flow and sway, sometimes with the diagonal, sometimes against, so that the tempo is either accelerated or held back, delayed."
Lu Yang at Bank Gallery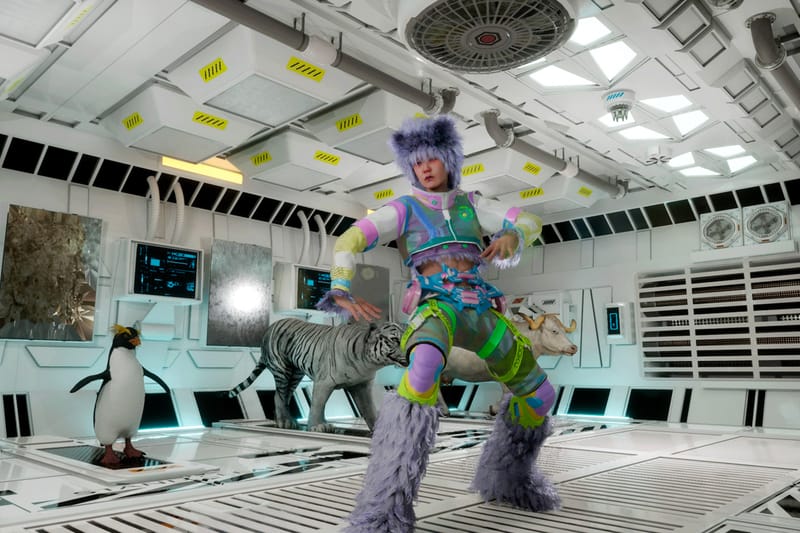 Courtesy Of The Artist And Bank Gallery
For those looking to escape the crowds, Chinese artist Lu Yang has offered a solution: a parallel dimension where their virtual reincarnation DOKU takes you on a futuristic journey through the six Buddhist steps towards transmigration. Held at the booth of Shanghai gallery Bank, the new media artist explores the age old pursuit for immortality — once reserved for the pages of mythology, but now told through technological means.
Yu, who identifies as non-binary, explores themes pertaining gender representation and spirituality through 3D animations, short films, and installations that are inspired by a wealth of sources, including video games, religion, science and technology. Yu commonly scans their own body to have as a kind of mimesis within their art, such as the latest work on view at Booth C3.
Roberto Gil de Montes at Kurimanzutto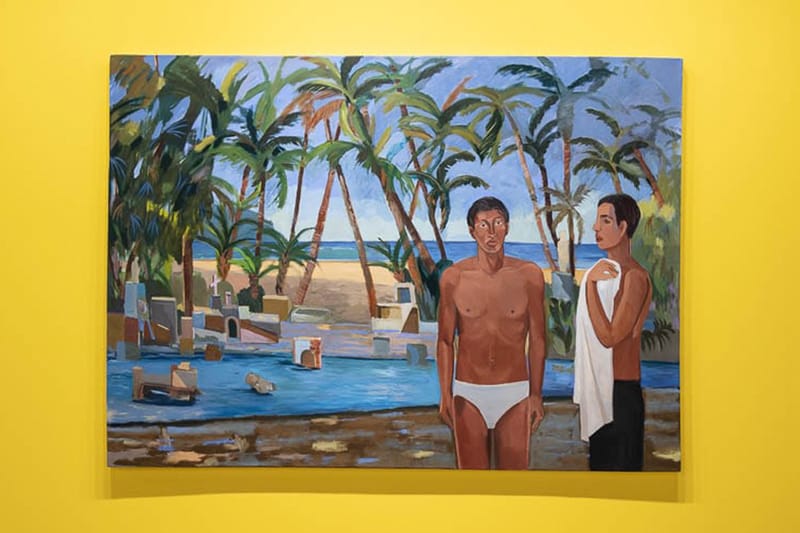 Courtesy Of The Artist And Kurimanzutto
Husband-wife duo Mónica Manzutto and José Kuri started their namesake gallery, Kurimanzutto, back in 1999 as a way to champion Mexican artists around the world. For Paris+ par Art Basel, the two will present a solo exhibition on Mexican artist, Roberto Gil de Montes, who is best known for creating vibrant scenes informed by his real experiences, as well as fictional tales he explores on canvas.
Gil de Montes was born in Guadalajara in 1950 and received his BFA and MFA from Otis Art Institute in Los Angeles. He regularly mixes pre-Columbian and Huichol iconography with contemporary references from Latin and American pop culture — resulting in playful compositions that explores the hidden, forgotten and imagined stories of daily life.
Perrotin
1 of 5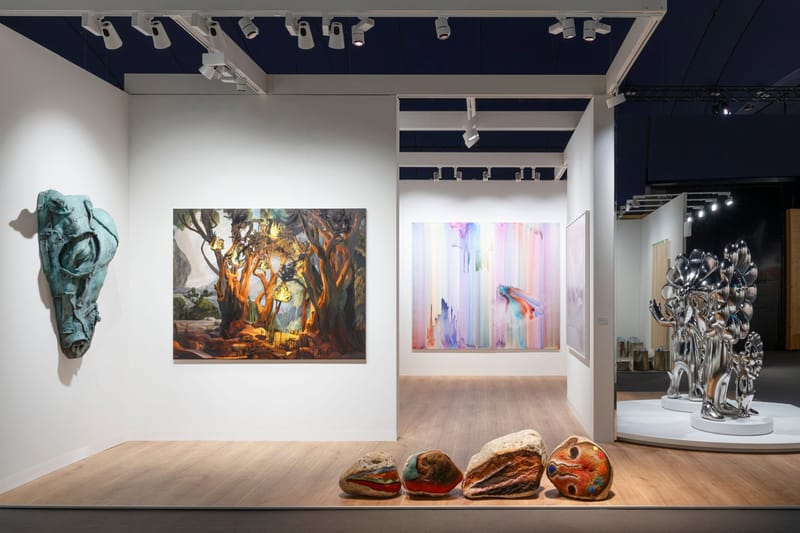 Courtesy Of The Artist And Perrotin2 of 5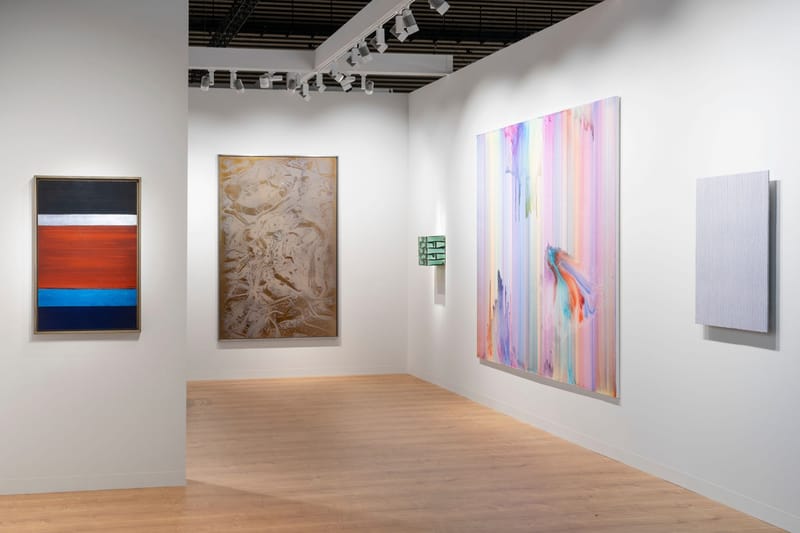 Courtesy Of The Artist And Perrotin3 of 5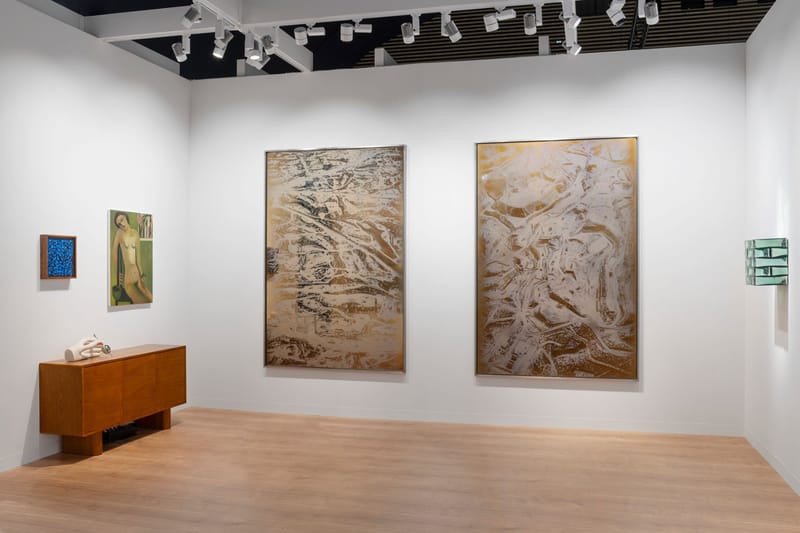 Courtesy Of The Artist And Perrotin4 of 5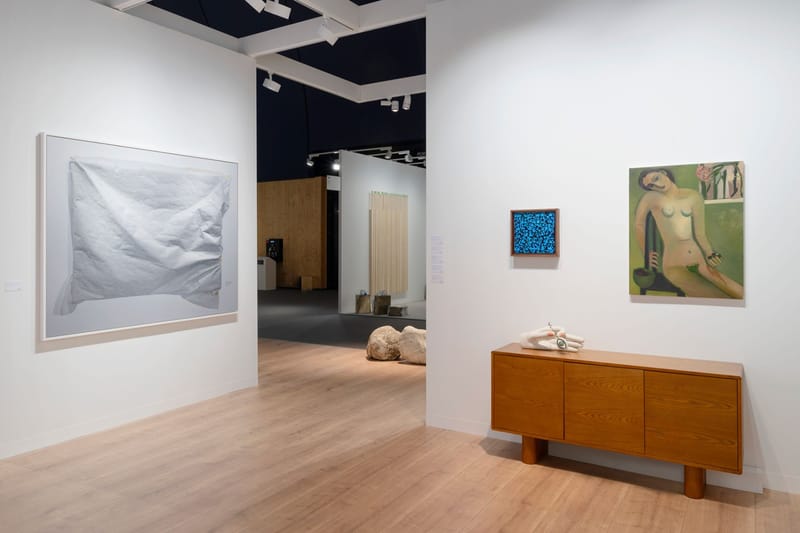 Courtesy Of The Artist And Perrotin5 of 5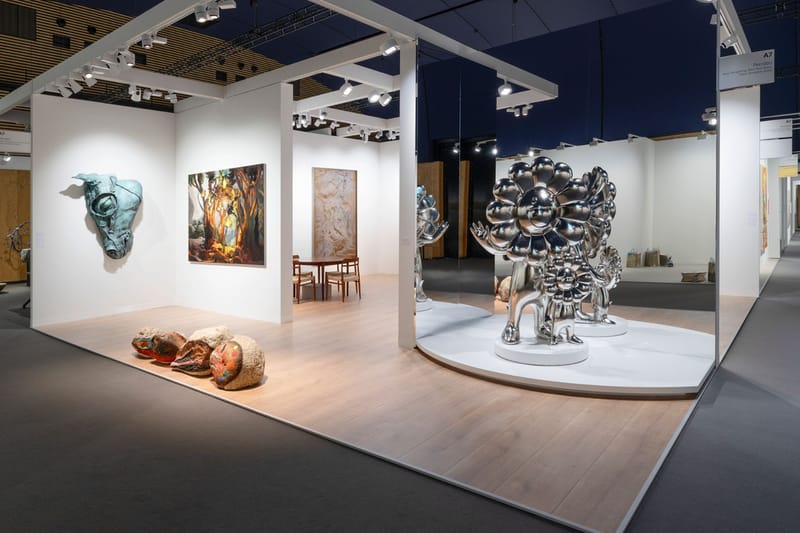 Courtesy Of The Artist And Perrotin
Rounding the list out is an emphatic presentation of artists by global heavyweight and Parisian mainstay, Perrotin. The French gallery will showcase a wide range of established and emerging artists, including Jean-Marie Appriou, Daniel Arsham, Genesis Belanger, Laurent Grasso, Takashi Murakami, Danielle Orchard, Josh Sperling, and the late Park Seo-Bo, amongst others.
French-Swiss artist Julian Charrière, who recently enlisted with the gallery, will showcase a new large-scale installation at Perrotin's booth, while his first solo exhibition with the gallery will open in April 2024. Meanwhile at the gallery's flagship location, at 60 rue de Turenne, Perotin will also host a special installation by Sophie Calle with 10 display cases from her series Birthday Ceremony. Learn more by visiting the gallery's website.
Paris+ par Art Basel
Grand Palais Éphémère
2 Pl. Joffre
75007 Paris, France
Source: Read Full Article