Marc Marquez keeps it real. While he's got 12 years of experience working at
Nick Llanton
Who or what got you into sneakers?
To be transparent, I didn't start to heavily get into sneakers until I started working at ASICS. Growing up, I was a huge basketball fan, but in terms of buying sneakers, I was mainly gravitating towards inline styles or retros that were accessible. My mom was also an avid shopper, and while she was more of a bags and boots collector, her love for fashion translated over to me. It's in my blood.
How did growing up in West Covina, CA influence your love for sneaker culture?
Now that I've lived on the west and east coasts, I've noticed the differences between the sneaker cultures of LA and New York. California is chill and laid back, and you definitely see plenty of people rocking flip-flops and Vans. In New York, I've noticed that Jordans, Nike Air Force 1s and SBs are a lot more prevalent.
When did ASICS enter the picture for you?
I had no real connection to the brand until I started working there in 2011. I vividly remember it was during GEL-LYTE III boom. The Ronnie Fieg x ASICS GEL-LYTE III "Salmon Toe" is still one of my favorite shoes to this day, and I'll always remember that launch. Since I was starting to take notice of the way sneaker culture was moving, it opened my mind to a lot of aspects about products that I wasn't paying attention to beforehand like streetwear, sports and collaborative projects.
You chose to highlight the ASICS GEL-1130 for your Sole Mates feature. What're your favorite aspects about this silhouette?
I loved that they fit the early 2000s lifestyle runner vibe, especially because Y2K-esque models are having a moment right now. They're super comfortable. I feel like I can walk around all day in these and my feet won't hurt. In a more technical sense, the colorways that feature open mesh and metallic silver overlays on the uppers always stand out to me. They look good with pretty much everything you wear and are perfect for summertime in New York because they're super breathable.
"At $95 USD, you get a GEL-KAYANO 14-esque aesthetic with similar comfort, which I think is so worth it."
You mentioned that you conceptualized and designed these two unreleased colorways. Walk us through the design process and what details you wanted to highlight.
The flat lacing was subtle but really important to me because it steers away from a traditional running aesthetic and gives the shoes more of a lifestyle look. I've been really into green lately, so the "Kale Green" colorway aligns with my style and works in harmony with the metallic hits. Both of these colorways are special to me because they've allowed me to add to my design portfolio at ASICS, and there's no better feeling than seeing something that you've worked on get brought to life and worn.1 of 8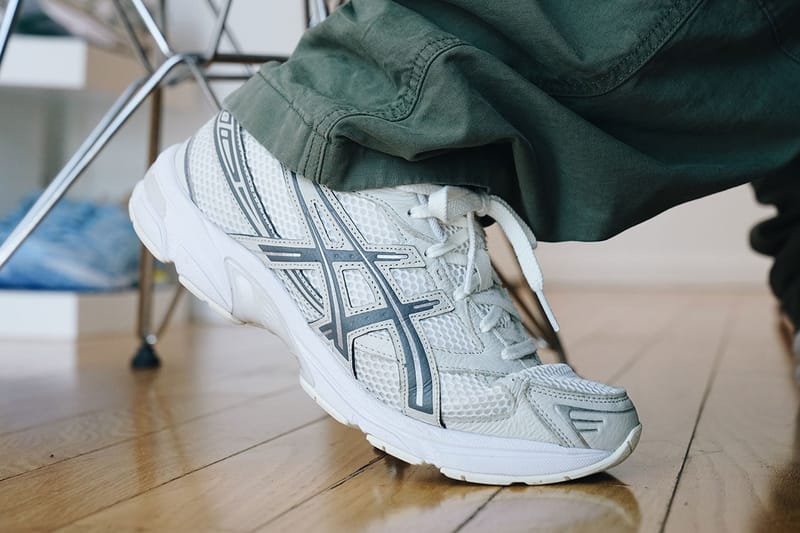 Nick Llanton2 of 8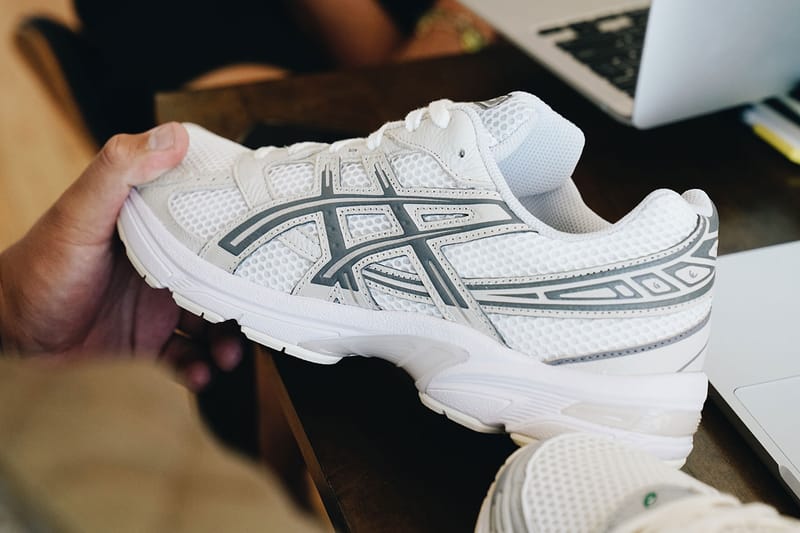 Nick Llanton3 of 8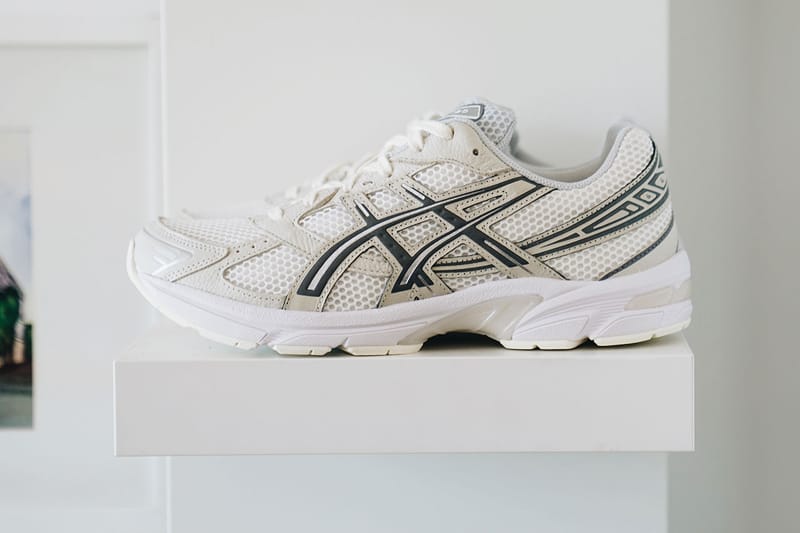 Nick Llanton4 of 8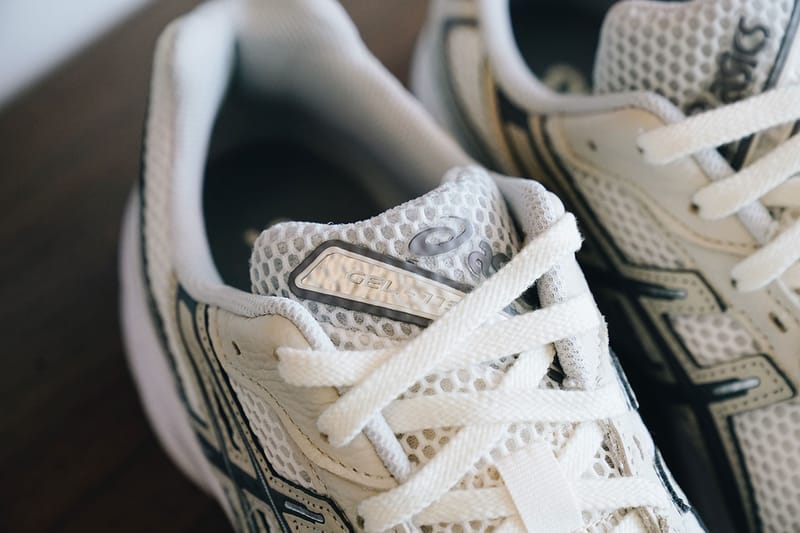 Nick Llanton5 of 8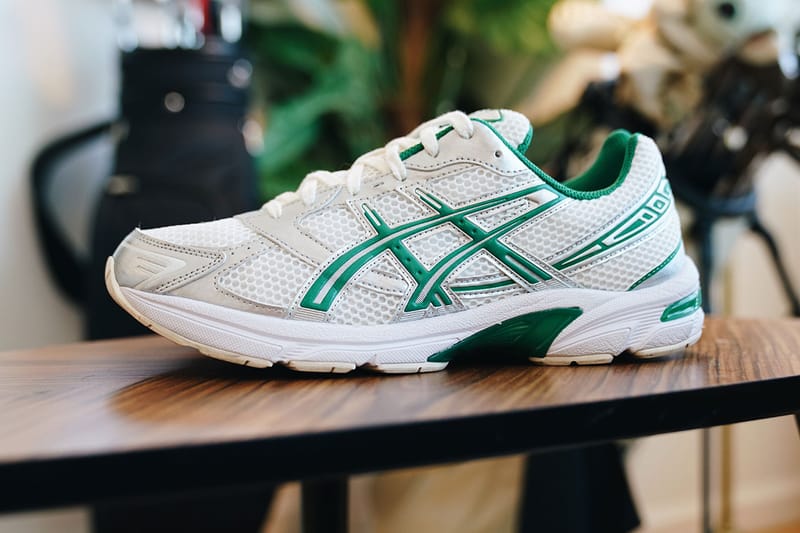 Nick Llanton6 of 8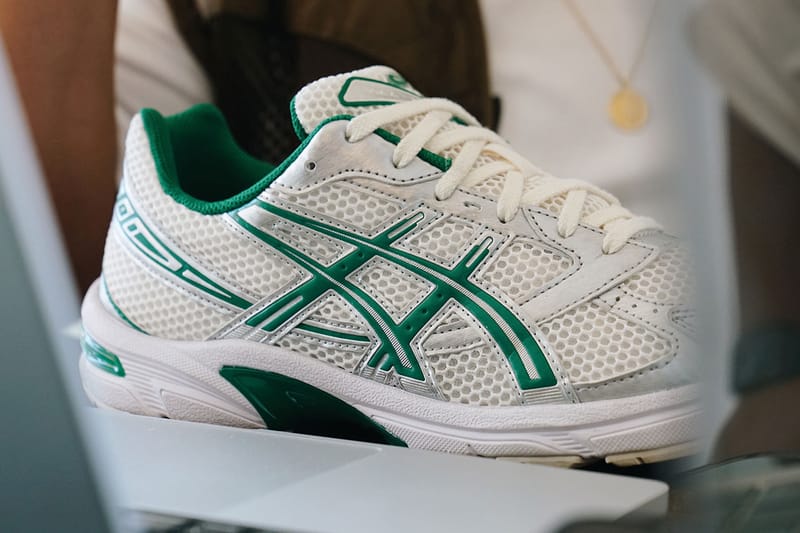 Nick Llanton7 of 8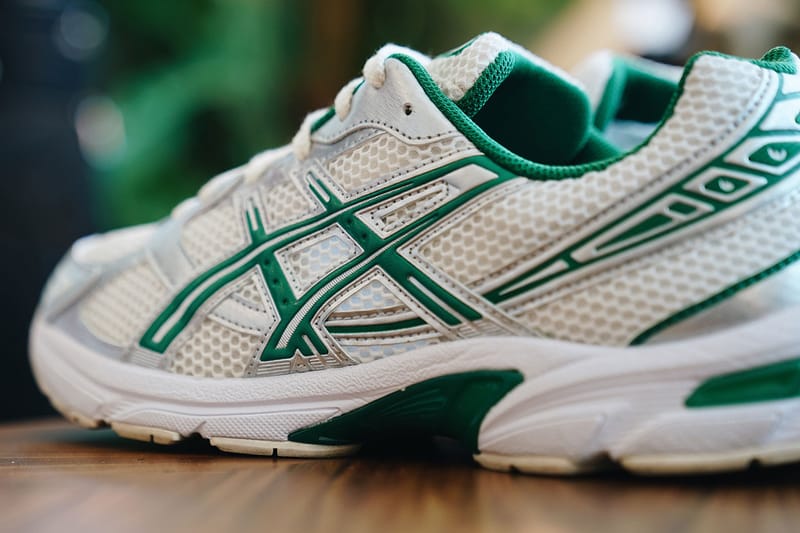 Nick Llanton8 of 8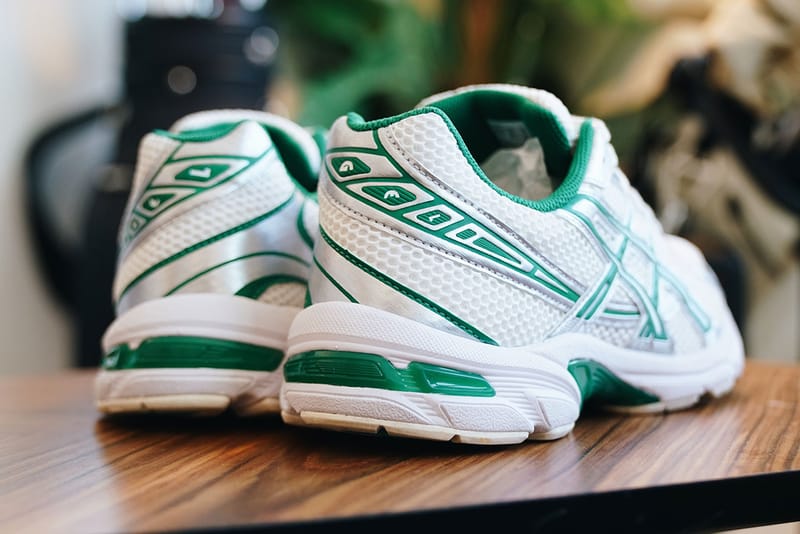 Nick Llanton
The ASICS GEL-1130 fits in the current lifestyle runner movement, but what are your thoughts on its longevity?
Everything is cyclical, but given that lifestyle runners are trending so hard right now, I feel like the GEL-1130 is going to have lasting power. A huge part of that can be credited to the model's comfort, accessibility and its wearability.
Do you think the GEL-1130 gets enough love in the ASICS lexicon?
I think it's a sleeper. We have other silhouettes right now that have traction such as the GEL-KAYANO 14 and the GT-2160, but if you want a cheaper alternative, then the 1130 is perfect. At $95 USD, you get a GEL-KAYANO 14-esque aesthetic with similar comfort, which I think is so worth it.
We've tried working with music artists and it was cool, but I think our sweet spot is working with people like Cecile Bahnsen, Justin Saunders and Kiko Kostadinov."
Why do you think pure performance models like this have been able to gain traction with a fashion crowd?
ASICS is still a very niche brand and I think that's why the fashion crowd is attracted to our shoes. They love them because they want to differentiate themselves from the mainstream crowd. Also, the fashion designers and brands that we collaborate with are carefully curated and have impact in their respective spaces. We've tried working with music artists and it was cool, but I think our sweet spot is working with people like Cecile Bahnsen, Justin Saunders and Kiko Kostadinov.
People will sometimes make fun of the project we've done with JJJJound and say that it's too simple. But Saunders is so meticulous about design and material call-outs. Everything is done with intention, and those are the people that help elevate our brand.
What does a collaborator like HAL STUDIOS bring to the GEL-1130's lexicon?
I loved their attention to detail when it comes to materials. They do an amazing job of taking a silhouette and looking at it in a different way. For these specifically, HAL STUDIOS executed with beautiful colors and suede panels. Their pop-up space for the most recent Men's Paris Fashion Week was incredibly well done. It featured an exhibition that showed the kicks frozen at negative 200 degrees celsius which was super unique.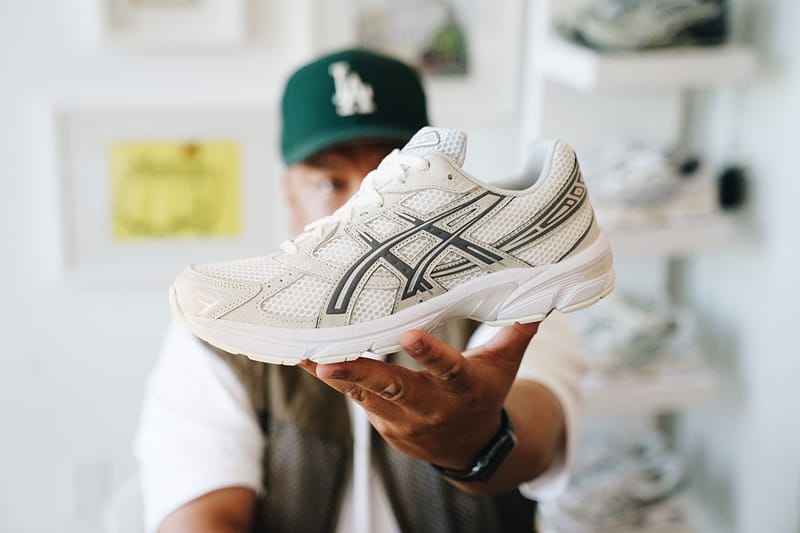 Nick Llanton
What are biggest changes and energy shifts that you've seen at ASICS since your first day?
The biggest difference that I've noticed is that people only used to buy ASICS for its collaborative projects. Now, the inline offerings are doing just as well, if not better. It's an interesting contrast to see from when I first started and GRs would sit for a while before selling out.
It's also been fun working in different aspects of the brand. I've worked as a graphic designer for the performance category, was a creative director and now I'm a brand manager. I've been there so long that I've seen the highest of the highs and the lowest of the lows.
Why are sneakers and their stories important to you?
I view sneakers as collector's items and time capsules. In addition to the collection that I have here in New York, I have a shed back home in California that has probably over 200 pairs of shoes. Looking at them always brings me joy as it reminds me of certain times of my life and eras of my career.
Source: Read Full Article