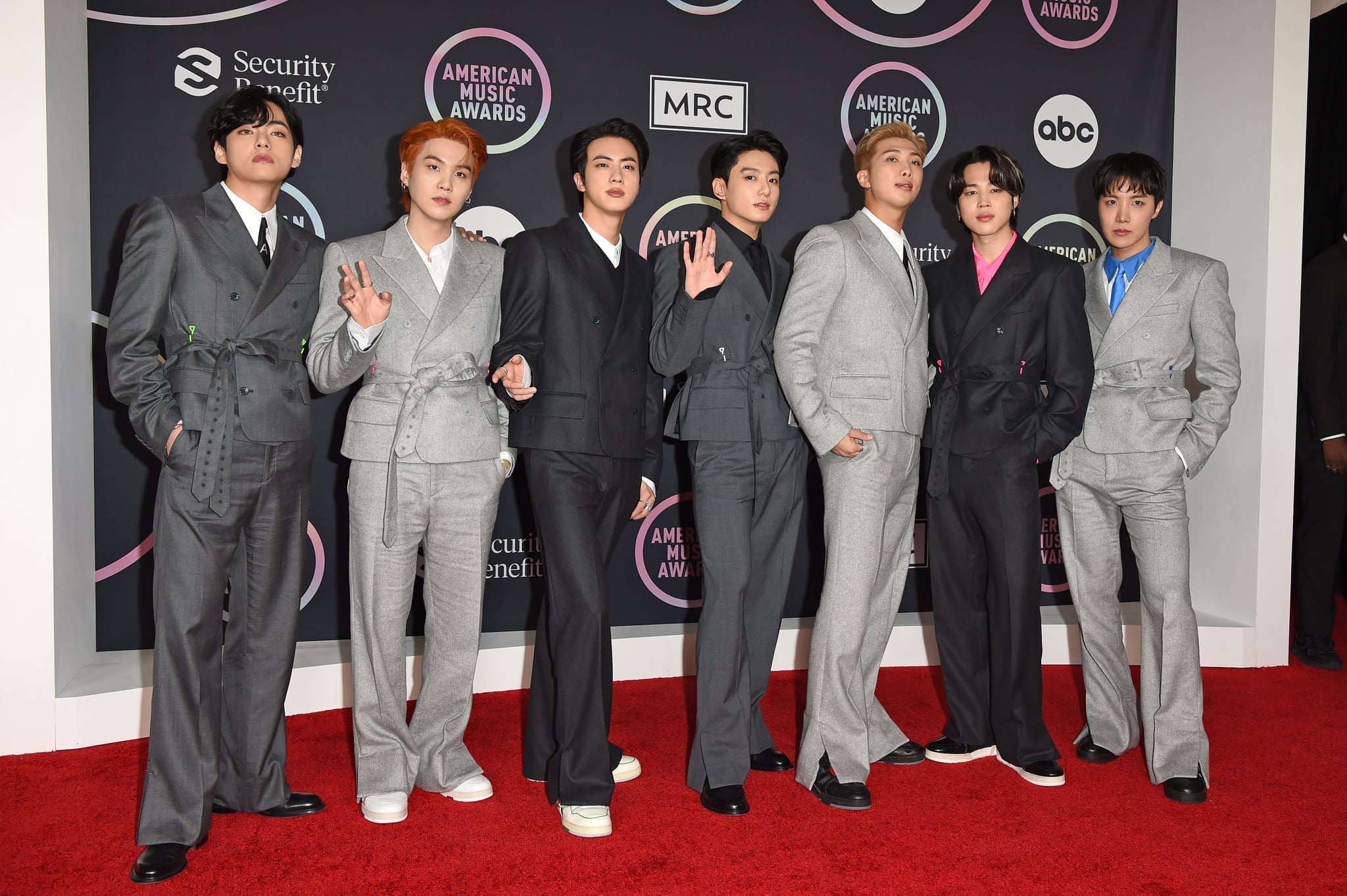 Squid Game fans can't seem to escape the Younghee doll, but it's a little less scary when it's BTS's Jin, who paid homage to the breakout star of the Korean television drama by playing a game of red light, green light with fans. Jin saved the shenanigans for the end of Sunday's show of their four-night Permission to Dance On Stage concert. In case you missed the fun, Jim wore pink ribbons to create pigtails, but he didn't quite commit to wearing the signature orange dress with a yellow shirt underneath like the spooky doll did in the Netflix series.
https://www.instagram.com/p/CW2wV1OALKL/
Nonetheless, Jin commanded the stadium as he hummed the doll's ominous song and shouted, "green light" followed by "red light" when he turned around. If this was the real Squid Game competition, the ARMY fans would not have made it as far as Seong Gi-Hun (Lee Jung-jae). But fans tried their best and I don't blame them for not keeping still when BTS gave them permission to dance! Check out the videos below.
Source: Read Full Article