For this week's Essentials installment, we speak to sabukaru.online founder and Editor-in-Chief, Adrian Bianco.
Sabukaru is an online magazine based in Tokyo with the goal of connecting "products with context, subcultures with eras, and artists with the world." The magazine is one of the few international English editorials which covers the lesser-known subcultures and hidden gems in Japan with perspective-shifting pieces that include introductions to must-know and up-and-coming creatives, hidden spots in the city, deep dives into Japanese car culture, anime guides, and more. Sabukaru reaches deep into the archives and taps into local movements to bring viewers a freshly curated spread of in-depth and thought-provoking content.
Beyond the magazine Bianco also runs an agency under his namesake, BIANCO BIANCO, utilizing his decade-long experience as a fashion and lifestyle specialist into advising both enterprise and grassroots brands. Below, the industry veteran shares the stories behind his Essentials picks which include nostalgic items, everyday wares, and favorite after-work drinks.
bagjack Special Edition 2WAY SHOULDER BAG for ELIMINATOR
One of the cleanest shoulder bags I own that masters the balance of being functional and elegant enough to not look too much like the top posts on the hashtag #techwear on Instagram.
Sabukaru Network '21 Longsleeve
A cut and sew long sleeve we released this year. Basically similar to the legendary Uniqlo U long sleeve but way thicker and sturdier. I got 5 of them, and lately, I just rotate through them every day. The logo is designed by one of my favorite up-and-coming creatives.
Cans of Asahi and Pocari Sweat
You got to keep the right balance between hydration and after-work drinks. Asahi Super Dry is my absolute favorite beer. I can drink quite an excessive amount of cans if I want to. The Pocari Sweat helps the day after.
Gameboy Color, Gameboy Advance SP, Pokemon Red
Train rides require tech to kill time. I prefer retro gaming handhelds, and to be completely honest, just looking at those three things makes me happy. I still am on the hunt for more, so when I found an original, sealed copy of Pokemon Red in Nagoya earlier this year, my heart skipped a beat or two.
Agnes Kruel Shotgun Shells Key Chain (the red 12" shotgun shells)
Kruel is a future Tokyo designer and close friend that I support and hang with. The shotgun shells are one of his signature icons.
Golden Boy 1
Every other weekend, I go to vintage book and manga stores around Tokyo and look for rare art books, manga and other stuff that falls under the category "nostalgia ultra". The Golden boy 1 ticked almost all boxes. I still remember when I stayed up late to watch the anime. This is some straight (soft) hentai stuff.
Pasmo Card
No Pasmo No Life – simple as it is. Actually, I ride the bike most of my time – but no way around a Pasmo once you go Tokyo underground.
Final Home x Lomo Camera Bag and Leica Mini II
Taking pictures, wearing archive fashion.
ASICS Gel-Quantum Levitrack Kiko Kostadinov
My favorite sneaker of the year. The shape and tooling on this one are everything: Turning the aggressive Nike TN vibe into an ASICS silhouette.
DEMON Poyana Boots
My favorite boots out there. A very progressive silhouette that still looks classy. I do have many Business meetings and I can't always show up as a sneaker boy. Everyone needs some sort of footwear that is not sneakers.
Popeye BAPE Special from 2011
We are always looking for inspiration, information, and resources. You can find hundreds of old Japanese magazines in our office and this is one of my favorites.
One Piece & Dragonball Toys
You need a good pirate crew and strong friends to make it out there.1 of 7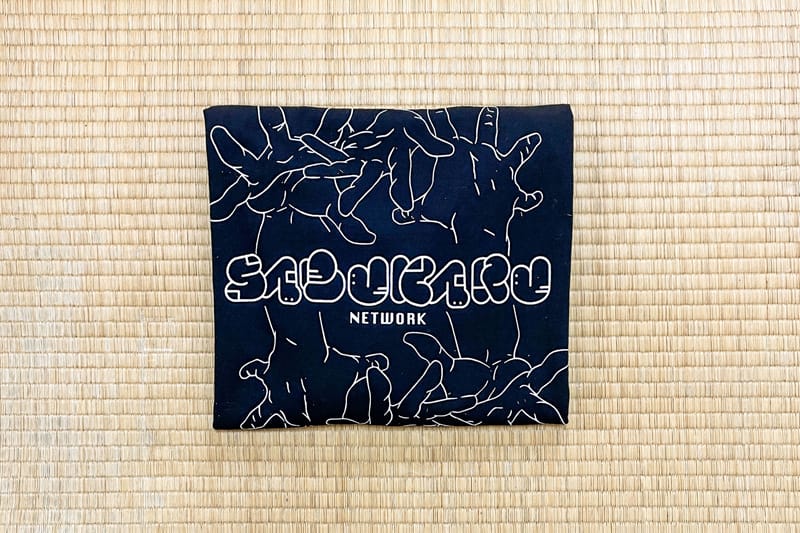 Adrian Bianco2 of 7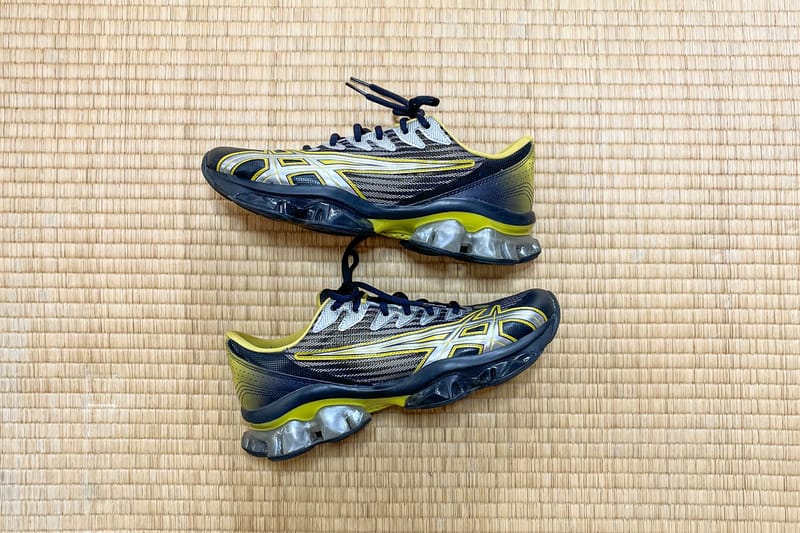 Adrian Bianco3 of 7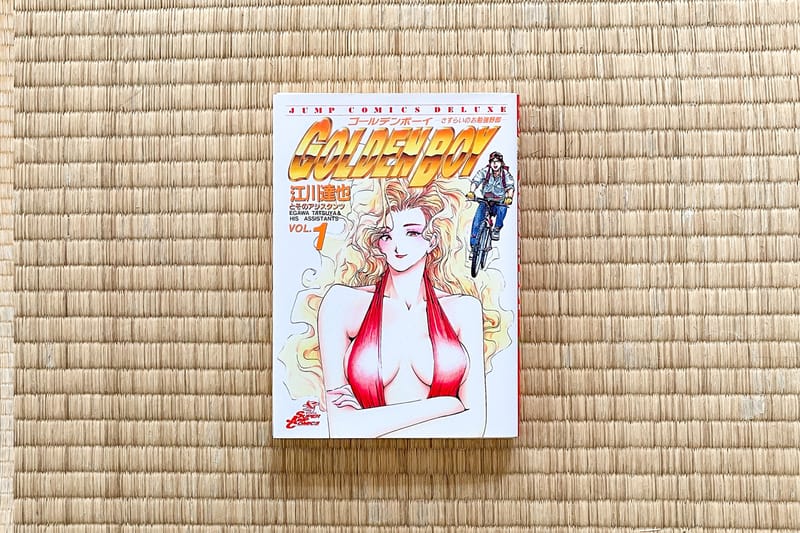 Adrian Bianco4 of 7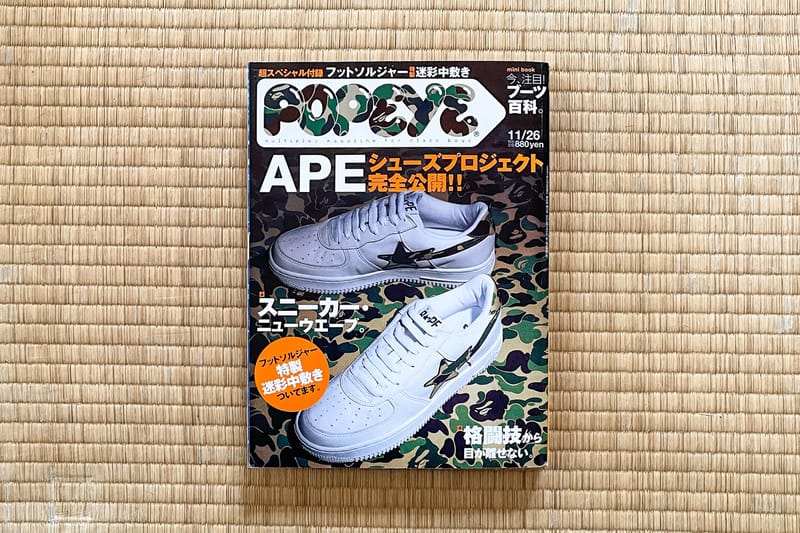 Adrian Bianco5 of 7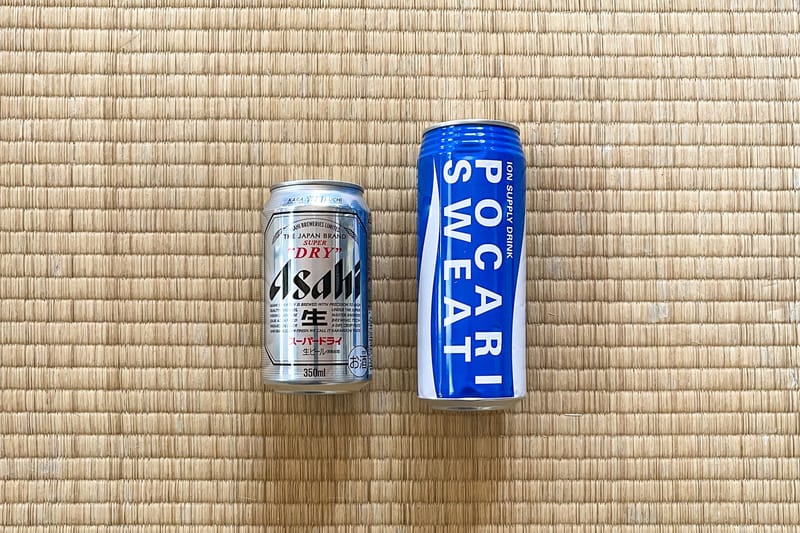 Adrian Bianco6 of 7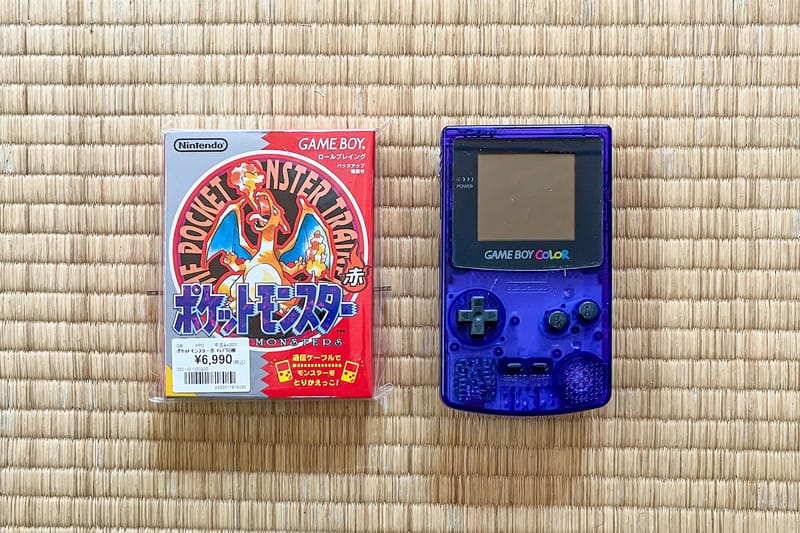 Adrian Bianco7 of 7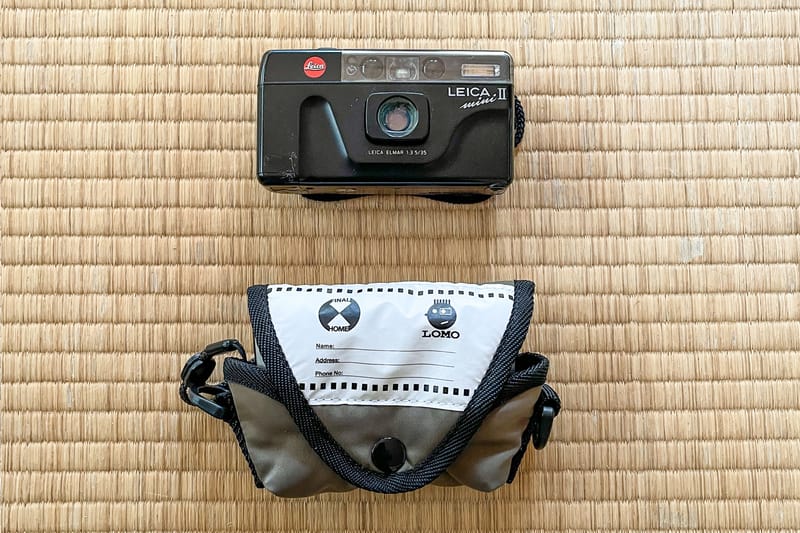 Adrian Bianco
Beyond his Essentials picks, we also take the opportunity to ask Bianco some questions about his future plans, life in Tokyo, and more.
What are some things that you're excited about currently?
Running and building an agency at the same time. It's a wild ride seeing it all grow and even working like a maniac on both sides feels good, because it's our baby. We have always been invested and part of street culture but becoming active players in it beyond industry levels is amazing.
What's it like running an international editorial out of Japan?
It's the best thing I ever worked on. I feel like we are sitting on a pretty unique project. Many people are interested in Japan, but the information usually stops and is limited at a certain level. We can bring content, interviews, and culture from Japan that might not have been accessible online in this capacity and to this extent.
How do you see Sabukaru expanding in the future?
We want to get physical. There will be events, a printed magazine, a pop-up, cool products with collaborators, and more in-depth content around subcultures and clothing. I feel like we all just started and the real story starts now.
How was your experience moving to and living in Tokyo, and how would you describe the pace of living?
It sounds a bit weird, but let's say you describe your life by the amount of content you do, experience, and create in a week. If you go by this, Tokyo is just wild: Ultra-light speed. The things I do here in one week have filled a whole month or even more back in Berlin. Everything here moves so fast and lets you create, or simply get inspired on an insane level. Tokyo puts you on Saiyan mode.
Three favorite food spots?
Ramen Nishino, Mochi Buta Tonkatsu Taiyō, and Freeman Shokudo.
Take a look at Adrian Bianco's product spread above, and stay tuned for more Essentials features in the coming weeks.
For more Essentials pieces, we recently spoke with Diamond Supply Co. founder Nicky Diamonds.
Source: Read Full Article