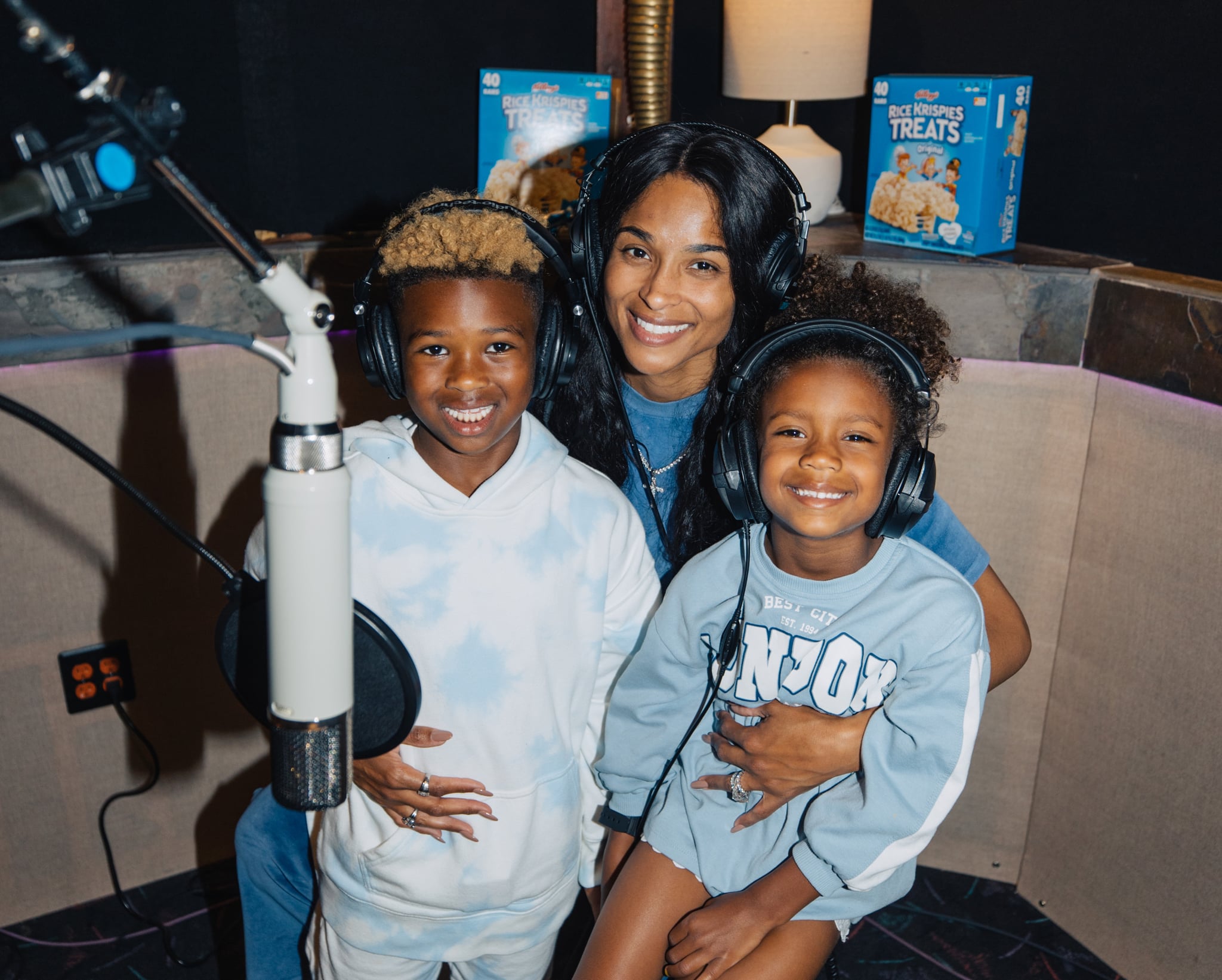 Image Source: Jeff Vanags for Ciara and Rice Krispies Treats
Ciara is kicking off the first day of summer in the best way possible: with new music! The Grammy-winning singer has partnered with Kellogg's Rice Krispies Treats to debut a brand-new single titled "Treat," inspired by her family, as well as other families nationwide. Influenced by real data collected from families surveyed about moments of connection, "Treat" is a song that celebrates sweet family traditions.
"This is a super-exciting campaign," Ciara tells POPSUGAR. "What I loved about Rice Krispies Treats' vision is it's really about family and the good times together, and I'm all about my family." Ciara, who's also gearing up to release another single this summer, called "J.U.M.P.," was tapped to create the fun track for Rice Krispies Treats as part of a campaign to champion the value of small, everyday moments with family.
"I called up my friend, who we've made a lot of amazing songs together, and it was just something that came really easy to us in the process," Ciara says of recording the single. "We were going back and forth with all the good vibes, so it all came together in a really fun way."
As a bonus to the track, two of Ciara's children, 8-year-old Future and 5-year-old Sienna, joined her in the studio to hop on the song. "They give me a good barometer on what's feeling good," she says. "Because if kids like it, then you know you might have a hit on your hand. So, they've been like 10 for 10 with the reaction — I love it."
#ad #OurTreatEntry is a fam jam sesh. Show me yours for a chance to be in my music vid AND win @kelloggsricekrispies! Rules: ricekrispies.com/rules
In the spirit of bringing people together, Ciara is most excited to see all the family fun that will be shared among her fans, especially with the special twist she's added to promote her new song. To accompany the release of "Treat," the singer is also dropping a TikTok-assisted music video, which will be led by a contest that fans can enter for a chance to be featured. "I can't wait to see what everyone's going to post," Ciara says of the social media challenge. "Whatever comes to you as a fun moment, it doesn't have to be super fancy. It's really just good times and good energy."
In a time where so much is happening in the world, Ciara hopes "Treat" will inspire families to find joy in the little things in life and be a bright light to spread positivity all around. "That good family fun equates to love, good energy in the universe, and incredible energy across the board," she shares. "Music is so powerful, so what better way to kick off this campaign than with a really fun song?"
Ciara's "Treat" is available to stream on Spotify now. Listen to the new single ahead.
Source: Read Full Article