For some, material possessions can be fleeting if there's no message or story behind it. For Chris Gibbs however, story-telling and curation is everything.
Chris Gibbs is the owner of Union Los Angeles, perhaps one of the most important and highly respected boutiques that caters to streetwear fashion, footwear, accessories and lifestyle. The Union brand has been around for decades, opening its doors initially in SoHo, NYC in 1989 before even the big brands like Supreme, BAPE, and NEIGHBORHOOD were even conceptualized. Union Los Angeles followed suit shortly after with Gibbs entering in 1996, eventually taking ownership and becoming the face for the brand, its stores, collaborations and creative direction.
Union has since expanded across the globe, having locations in both Tokyo and Osaka, Japan. With highly curated selections of clothing, footwear and more, Japan made perfect sense for Gibbs and the Union label, with attention to detail and an elevated approach as priorities for each location.
This elevation and detail-orientation extends to Gibbs' ride of choice – a vintage 1992 Range Rover which he shares with his wife. The refurbished Land Rover screams taste, not only with its Arizona Tan custom paint job and safari-esque adornments, but with the functional roof rack and contrasting white wheels carefully coordinating the vehicle. Gibbs also prides himself with driving the Range Rover as needed, shying away from keeping it in the garage where its story would be kept secret.
And that is the primary purpose of the car for Gibbs, who states the Range Rover is just as much for "communicating" as it is for commuting. Much like Union and its products, as well as its collaborative projects with them – Gibbs is wearing the as-of-yet unreleased Union x Bephie's Beauty Supply x Jordan collaboration in this feature – there are stories and a message behind everything, and it would be a shame for those stories to not be shared with their respective communities.
Read up on our latest DRIVERS and in case you missed it, we last highlighted Youtube car sensation Doug DeMuro and his "quirky" Mercedes-Benz G500 Cabriolet.1 of 13
Carter Jung/Hypedrive2 of 13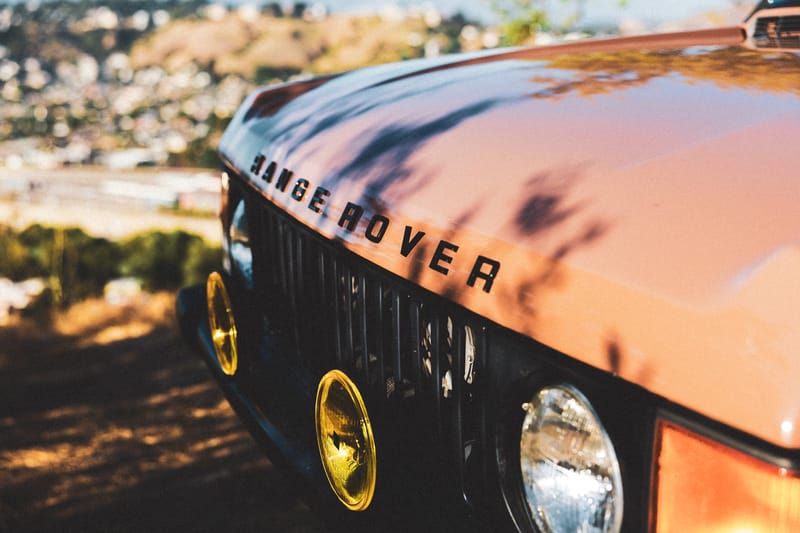 Carter Jung/Hypedrive3 of 13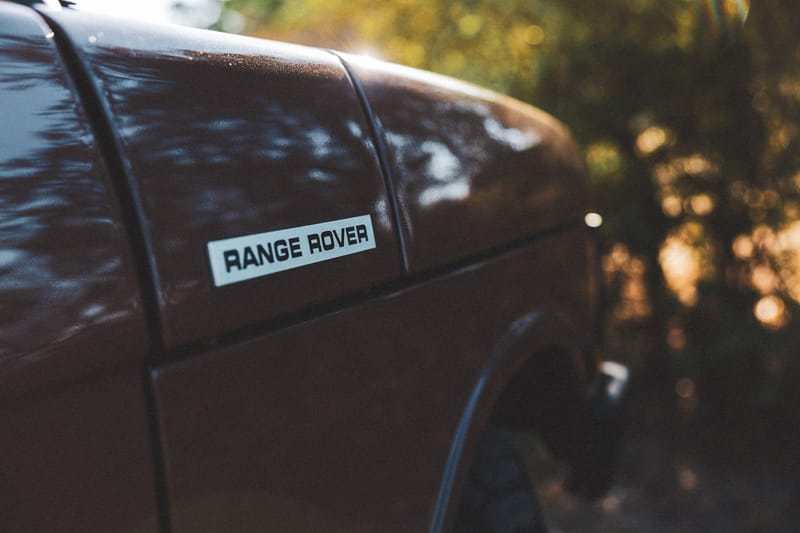 Carter Jung/Hypedrive4 of 13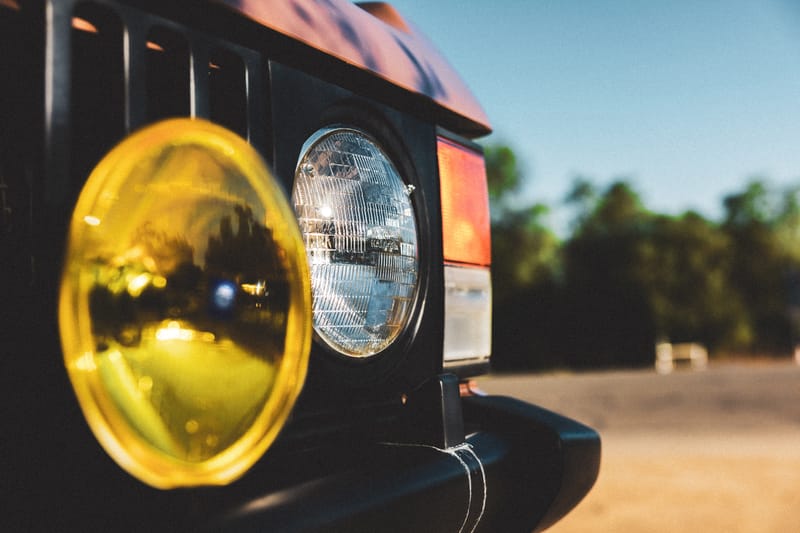 Carter Jung/Hypedrive5 of 13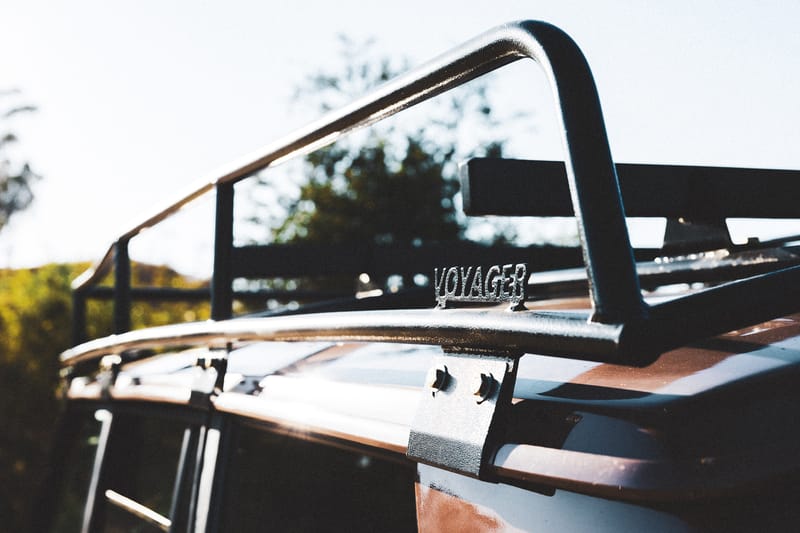 Carter Jung/Hypedrive6 of 13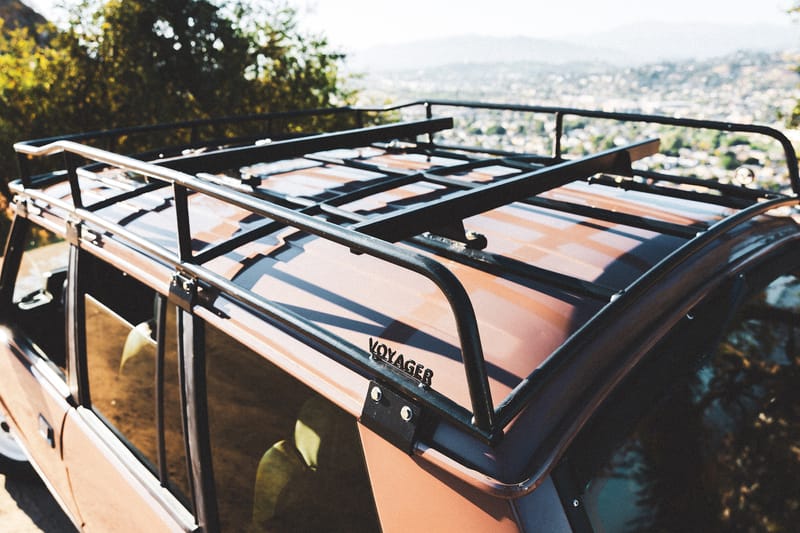 Carter Jung/Hypedrive7 of 13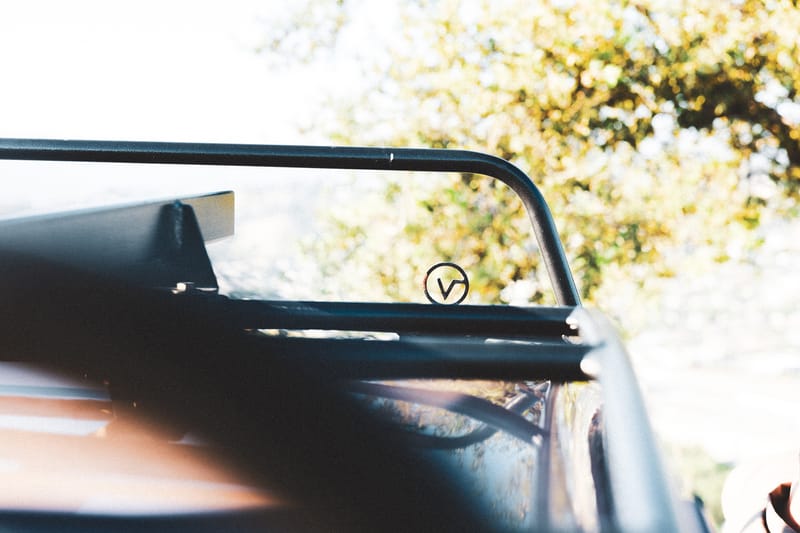 Carter Jung/Hypedrive8 of 13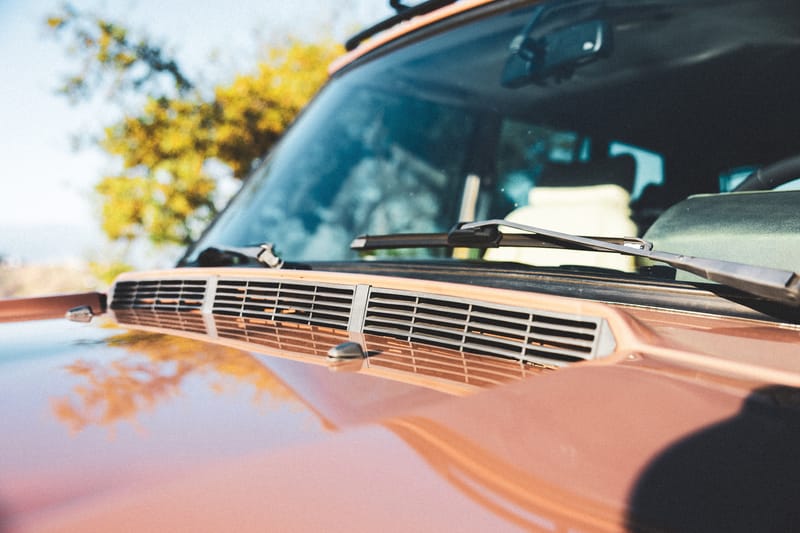 Carter Jung/Hypedrive9 of 13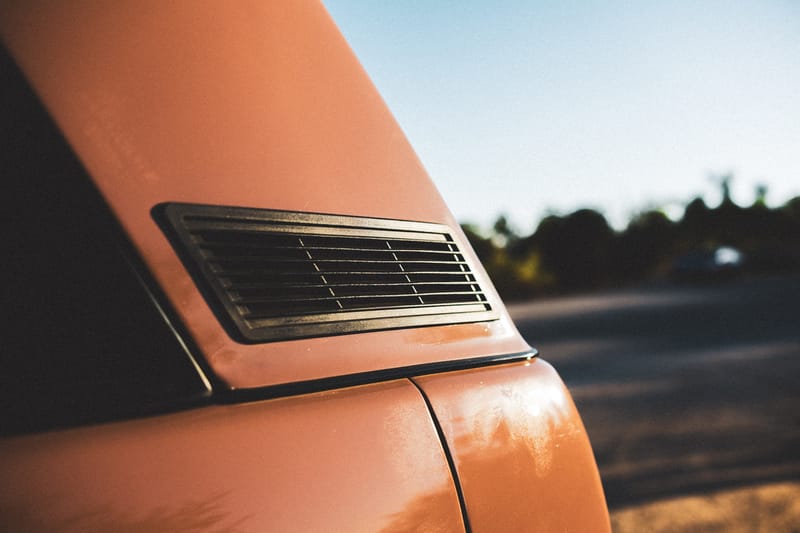 Carter Jung/Hypedrive10 of 13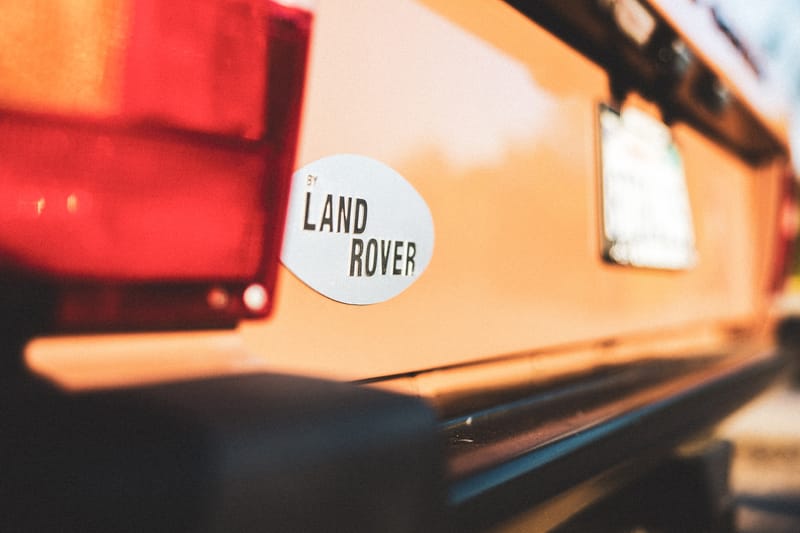 Carter Jung/Hypedrive11 of 13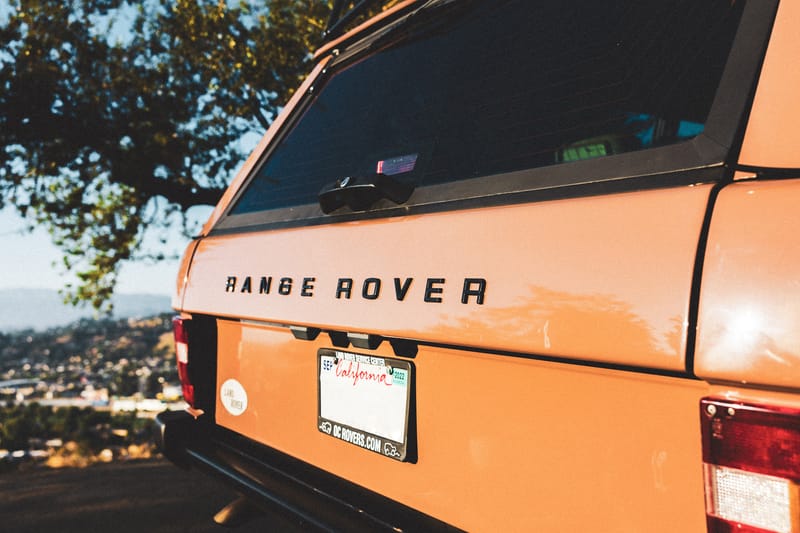 Carter Jung/Hypedrive12 of 13
Carter Jung/Hypedrive13 of 13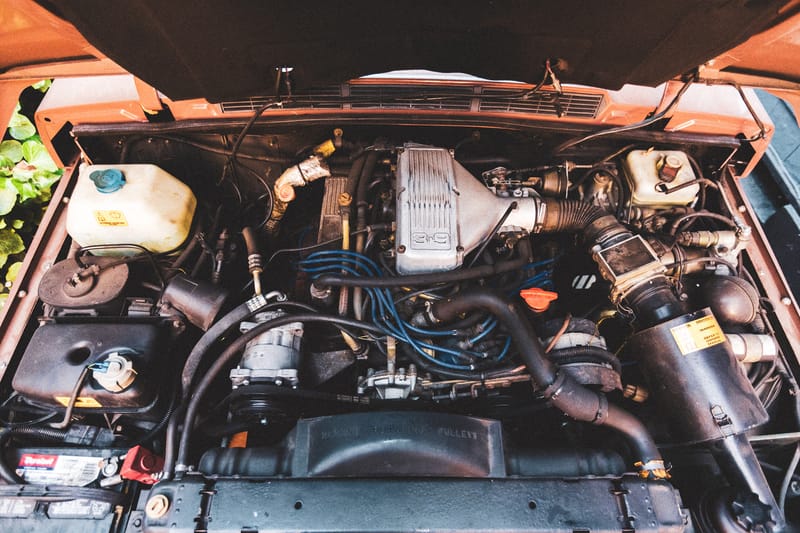 Carter Jung/Hypedrive
Tell us about your car.
It's a 1992 Land Rover Range Rover that my good friend Danny from @overlandprojects refurbished.
When did you acquire it?
My wife (Elizabeth Birkett "Bephie") and I acquired this car in 2020. It's actually technically her car, but I steal it… a lot.
What made you choose this car specifically?
I actually met Danny in 2018 when we rented a Blue Range Rover of a similar year from him in order to use for our Jordan 1 Campaign. If you go back you can see it as a part of our Editorials. We loved the car and so much that it stayed on our mind for a couple years as kind of a target…one day we will cop.
Coincidentally a couple years later when we launched our AJ IV "Tent and Trail" collection we were looking for an off-road car to use and I asked Danny what he had in stock for us to rent. He shared images of this car and Bephie immediately fell in love with the color. She had actually really wanted an old Defender, but the minute she saw this car she wanted it.
What is the main purpose of this car for you?
Honestly, believe it or not is has become my daily driver. Like I said, I kind of stole it from Bephie and I drive it damn near every day. Simple and plain.1 of 5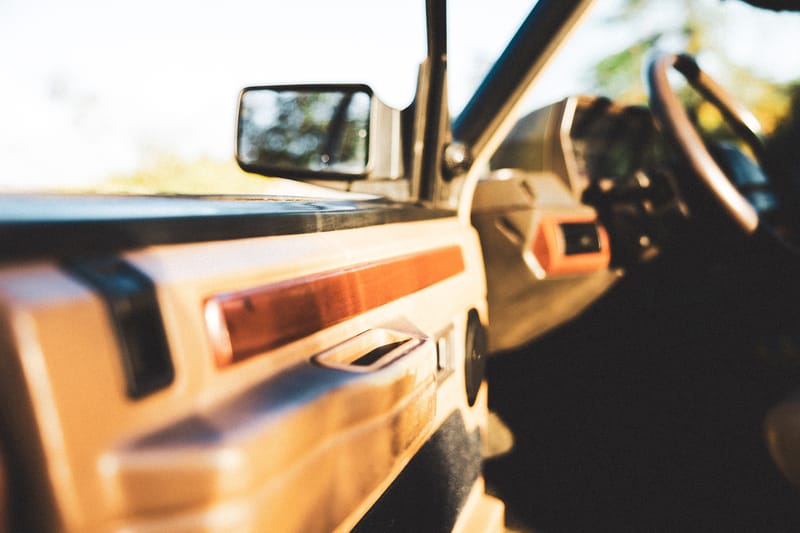 Carter Jung/Hypedrive2 of 5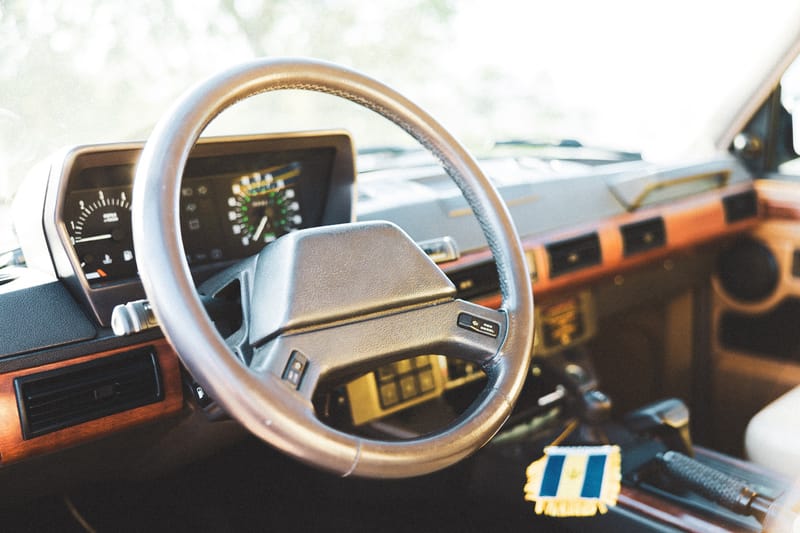 Carter Jung/Hypedrive3 of 5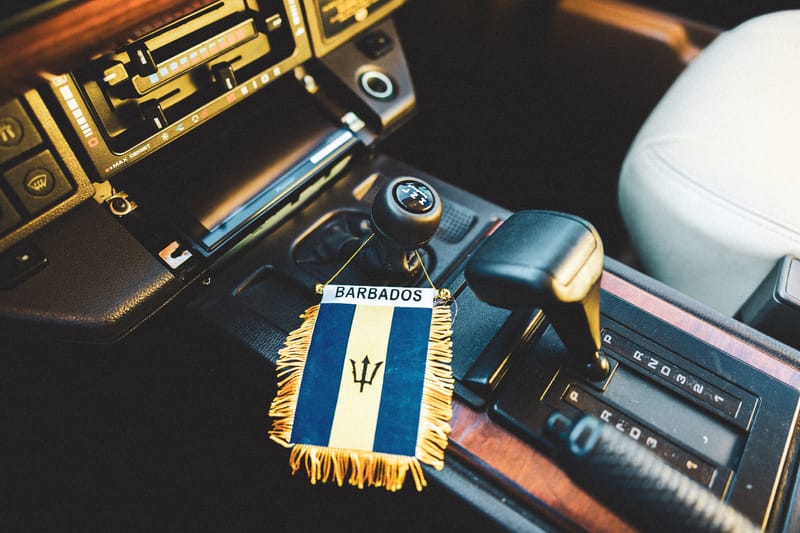 Carter Jung/Hypedrive4 of 5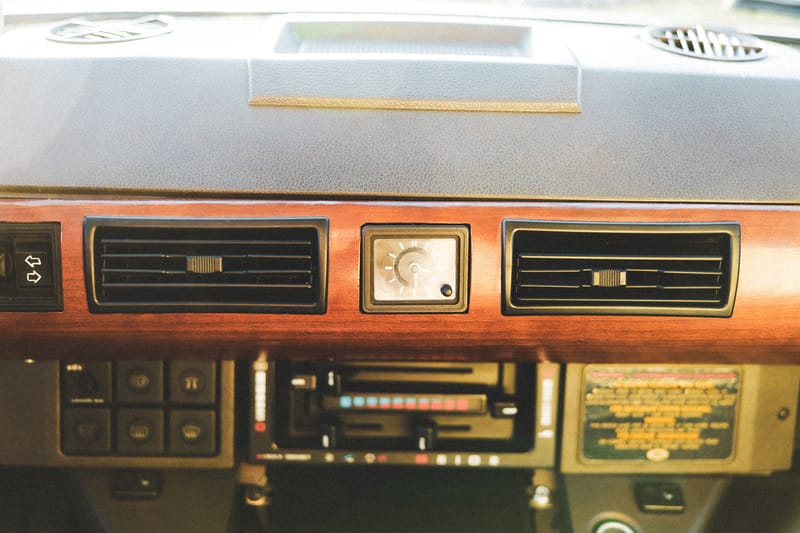 Carter Jung/Hypedrive5 of 5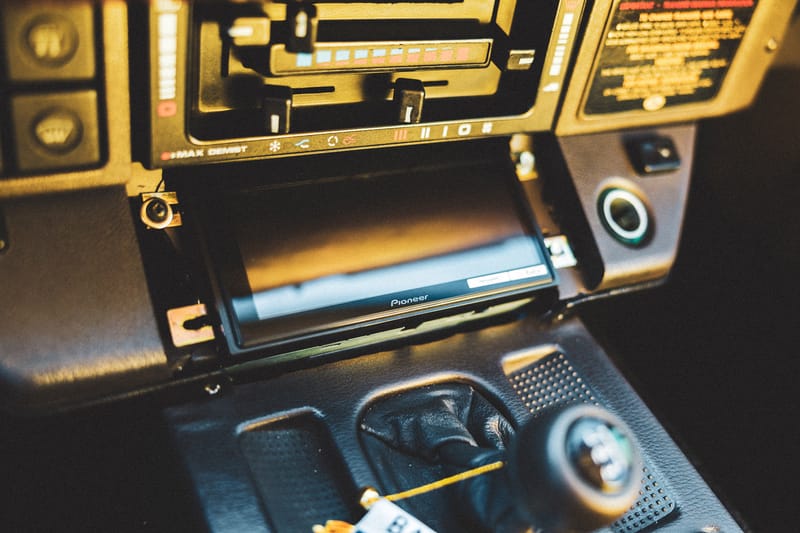 Carter Jung/Hypedrive
Any details? Modifications? Changes?
It's got a brand new leather interior, but otherwise the engine and everything is stock. The mods are more nuanced.
Danny changed all the badging out for 70s era badging and gave it a new paint job. The paint color is actual a vintage Range Rover paint that he sourced from a 1970s Discovery from the Sahara Desert,… some like tour car that was made for a Safari.
…and then – sorry to the purists – we have a back up camera installed and a full nav, and a Bluetooth state-of-the-art stereo system.
What are cars to you: aspirational achievements, functional tools, stress-relievers, etc?
All of the above. I also think they are adornments. Like I really only like vintage cars. That's my personality. Most, if not all new cars just don't speak FOR me, if you know what I mean. Just as much as the car is obviously a tool to get me from point A to point B, it's also a way I communicate who I am.
What have you owned before?
I still have a 1974 Mercedes 250c that is my baby (although she is currently in need of some TLC).
Just before getting the Range, I had a "project car" that I never was able to complete and ended up dumping way too much money into it before I eventually gave up. It was a 1969 Datsun 710 Wagon. It was my dream to buy one and refurbish it but my eyes were bigger than my stomach on that one.
We currently have a Tesla S Plaid. It's a BAD BOY!
My good Berto lent me his 1874 BMW 2002 when I first moved to LA before I could afford to buy a car of my own. That car was fun as hell!!!
Only other notable car I have is actually the first car we bought when we moved to Los Angeles, which was a 1995 Ford Bronco. That car was a beast!!!!
"Just as much as the car is obviously a tool to get me from point A to point B, it's also a way I communicate who I am."
What's in your three-car dream garage?
Number one is easy. It's my dream car. Always has been: 1965 Aston Martin DB6.
I guess I kinda of own the 2nd car on my list. I always wanted a 70s era Mercedes 123 Wagon. I settled on my 250c cause that's what I could get at the time and I now really love it… but I suppose if the stars aligned and I was able to get an early 1970s Wagon I would.
The last on on my list I may never attain cause it's just a pipe dream. But over the years I have had the good fortune of meeting Jonathan Ward and the Icon 4×4 Team. Jonathan is a Union customer and we have actually worked on a couple projects together. My dream car would be for him to completely mod out my Mercedes or really any of the cars he does.
What is the future of the automotive industry, and car culture in general?
What I can say is that technology is getting pretty crazy. Through the lens of my experience with my Tesla I can for sure see the whole self-driving thing coming to life. That said, there is no replacing the tactile feeling of driving your self or the feeling you get when you're driving a vintage car.
Funny, when ever I go to Europe and need to rent a car, I always rent a standard because I miss driving stick shift. I suppose related to my Jonathan Ward remark from earlier. Getting a car the looks and feels vintage but has all the technological advances of a current or future car is gonna grow. I think he calls these 'derelict projects?' I think the recent Ford Bronco reboot is a decent commercial versions of this, I would want to see something more nuanced but I like the direction.1 of 4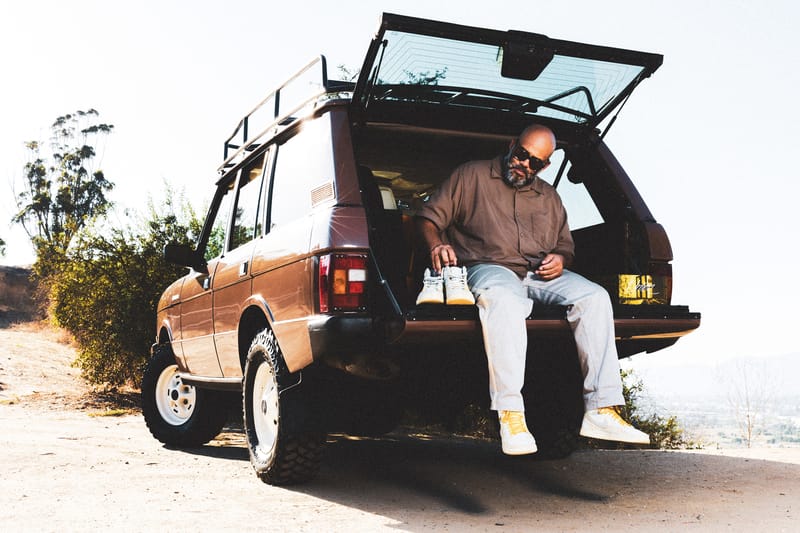 Carter Jung/Hypedrive2 of 4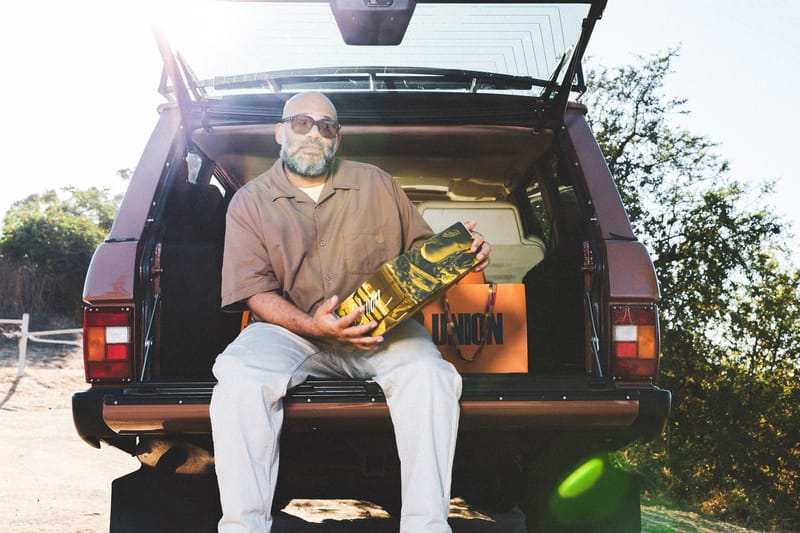 Carter Jung/Hypedrive3 of 4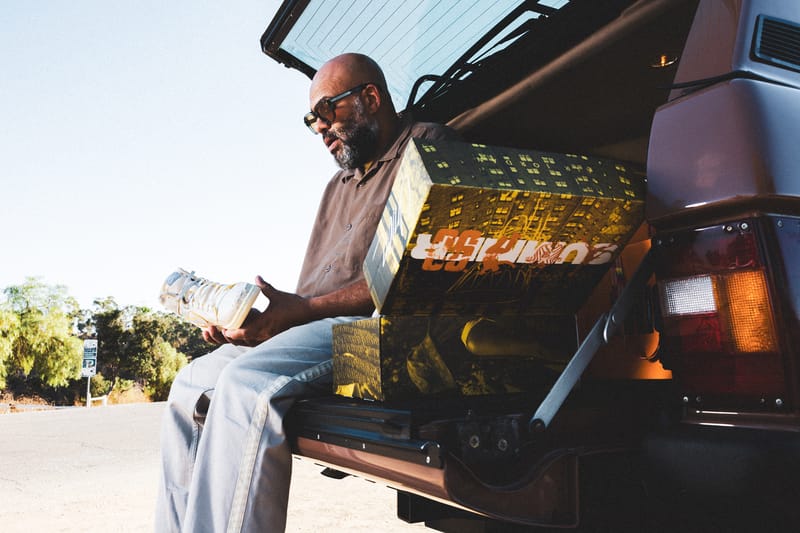 Carter Jung/Hypedrive4 of 4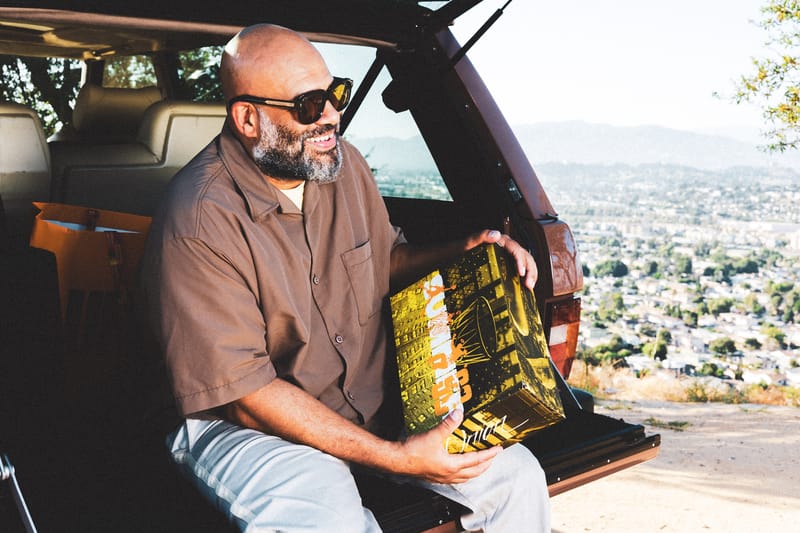 Carter Jung/Hypedrive
We see you're wearing the latest Union x Jordan collaboration. If you were to collaborate with a car brand, who would you be interested in working with and what direction would that go in?
Shit, for the most part I would love to work with anyone who would have me; anyone who understands and appreciates my sensibilities and my desire to take something from their archive and breath new life into it while at the same time keeping that vintage vibe and emotionality. Anyone interested, holler at your boy!
Union is globally renowned for its distinctive taste and curation of brands. If we were to ask you about your taste and curation of cars, what excites you or piques your interest, and why?
For Union I always feel like we live in this place where we take classic fashion pieces and juxtapose them in a new way with a new twist. So I am most interested with the opportunity to do something like this and I am most inspired when I see others do it. I think Virgil (Abloh)'s work with Mercedes has been really inspiring.
We're seeing more and more fashion brands – luxury and streetwear – beginning to embrace car culture, through lookbooks, graphics, design inspiration, etc. What are your thoughts on this new synergy between automotive and style?
Design is design and it kind of takes one creative to know one creative. It makes totally sense to me. As I hinted earlier cars are a way of communicating… well fashion is too, so cars and fashion are adornments, one and the like. It makes total sense to have fashion designers cross market and design with car designers and vice versa. I love it!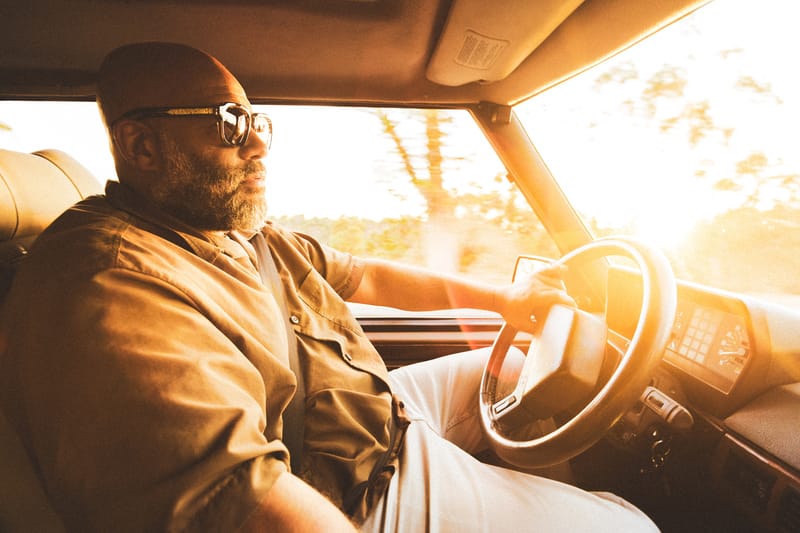 Carter Jung/Hypedrive
Source: Read Full Article