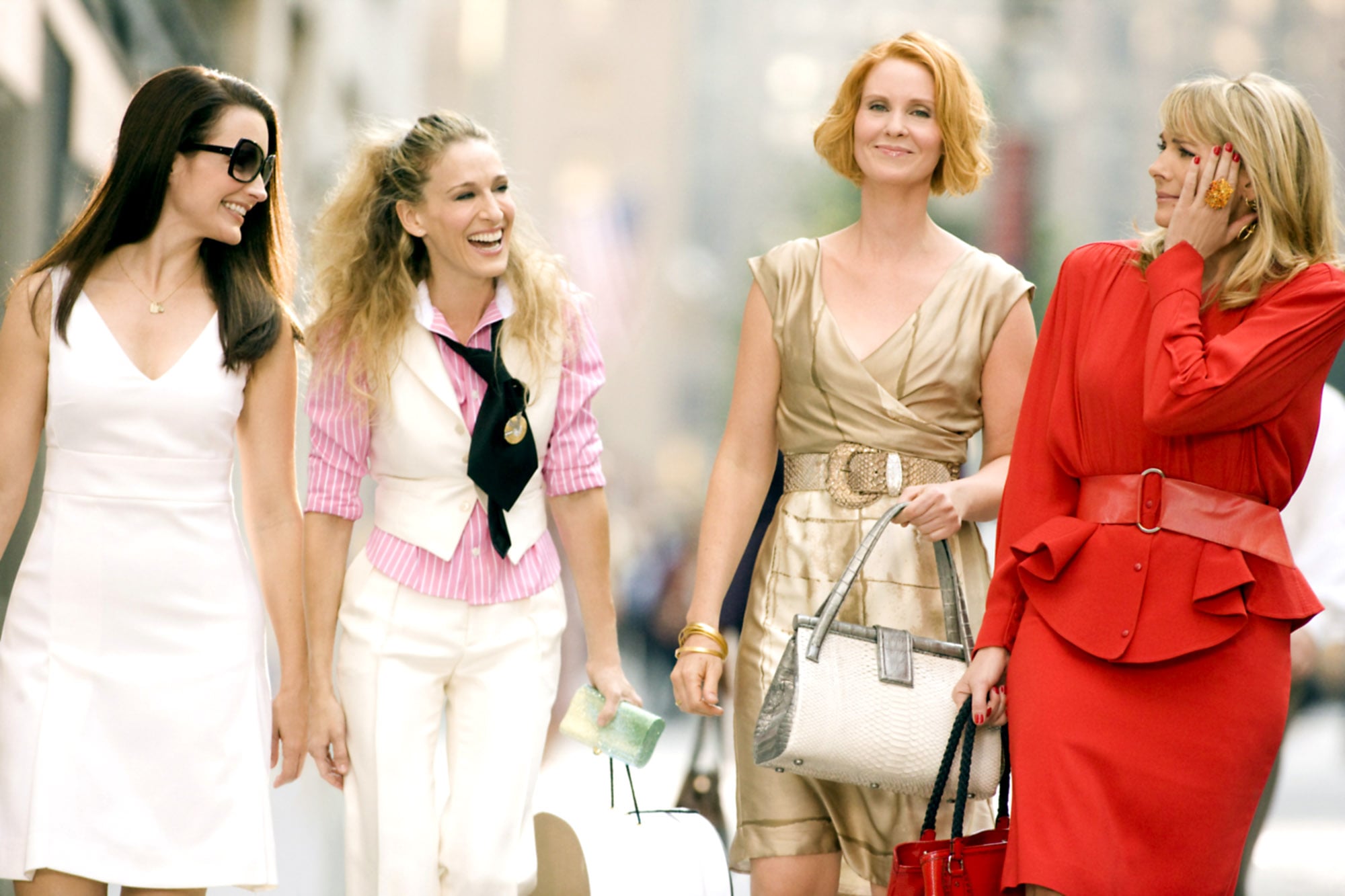 Ready or not, a Sex and the City revival is coming your way soon! In January, HBO Max confirmed that it is ordering a limited series titled And Just Like That, which will follow Sarah Jessica Parker, Kristin Davis, and Cynthia Nixon as Carrie, Charlotte, and Miranda as they navigate life in the city as women in their 50s. While longtime fans were excited about another spinoff of the hit '90s series, their feelings quickly changed when it became apparent that Kim Cattrall, who played Samantha, would not be returning.
Following the announcement, Parker confirmed that Cattrall would not be part of the limited series when replying to a fan's comment about their rumored feud. "No. I don't dislike her. I've never said that. Never would," the actress stated. "Samantha isn't part of this story. But she will always be part of us. No matter where we are or what we do. X."
In February, HBO Max chief content officer Casey Bloys further detailed how Samantha would be written out of the story, insinuating that she simply drifted apart from Carrie, Charlotte, and Miranda over the years. Let's just say, fans are not happy about it. "They're not trying to say that these characters are reliving their 30s. It is very much a story about women in their 50s, and they are dealing with things that people deal with in their 50s," Bloys told TVLine. "Just as in real life, people come into your life, people leave. Friendships fade, and new friendships start. So I think it is all very indicative of the real stages, the actual stages of life . . . They're trying to tell an honest story about being a woman in her 50s in New York. So it should all feel somewhat organic, and the friends that you have when you're 30, you may not have when you're 50."
Over the years, Cattrall has made her opinions about the franchise very well known. After plans for a third Sex and the City movie were scrapped in 2017, Cattrall expressed that she has no interest in playing Samantha again. "Me playing her, that I can assure you will never happen," she said. "For me it's over, it's over with no regrets." She added: "I've moved on, this is what my 60s are about, they're about me making decisions for me, not my career, for me. And that feels frickin' fantastic."
That being said, longtime fans are not taking Samantha's absence in the upcoming series lightly. I mean, what is Sex and the City without the core four ladies? Not to mention, Samantha is an undeniable fan favorite for her outspoken personality and love of dating. "Samantha Jones is the heart of Sex and the City," one fan wrote, while another quipped: "There is no SEX and the City without Samantha: she was repping both. And she did it like the [badass] she was."
Another key point made by fans: do we even need another Sex and the City revival? Sure, the series has a huge fanbase and will likely garner plenty of subscribers for HBO Max, but we've already had two additional movies. While the 2008 film was a commercial success, its 2010 followup failed to live up to the same hype. Not to mention, sources say the script for the third film was, uh, interesting, to say the least. If the writers are able to continue the story in a compelling and entertaining way for fans, then more power to them. If not, fans can always rewatch the original in all of its greatness on HBO Max.
Source: Read Full Article