A queen always looks after her hive. On Saturday, Beyoncé paid tribute to a young fan who  died of cancer, releasing a moving medley of songs in her memory. 
On Friday, Lyric "Yhung" Chanel died at age 13 after a two-year battle with brain cancer and anaplastic ependymoma, according to ABC 13. 
Lyric's family had chronicled her life on Instagram, where she cultivated a large online following and attracted the attention of celebrities like Cardi B and Beyoncé, who corresponded with her in recent years. 
In the video tribute titled "Rest In Peace Lyric Chanel," the "Black is King" singer performs an emotional a cappella medley of "Brown Skin Girl," "Halo" and "Love on Top" alongside photos from the young girl's Instagram. 
For the last song, Beyoncé honored Lyric by replacing "baby" with her name in the chorus.
"Lyric, it's you/ You're the one I love / And you're the one I need," she sings. "You're the only thing I see / Come on, Lyric, it's you / You're the one that gives your all / You're the one I can always call / When I need you baby everything stops / Finally, you put my love on top."
The singer concludes the tribute with a heartfelt message to Lyric: "I love you with all my heart."
Lyric's family has since expressed their gratitude in a message on Instagram, writing, "Thank you @beyonce. I'm so grateful that Lyric was able to hear you sing to her before she left this world."
View this post on Instagram
A post shared by Lyric Chanel?? (@yhung.chanel_)
In September, Beyoncé sent Lyric flowers and a note after the girl shared clips of herself singing along to "Love on Top" when she was a preschooler. 
"Honey, Honey, I can see the stars all the way from here, I can feel the sun whenever you're near," Beyoncé started the note, quoting the song's lyrics. "I was so moved to see how these lyrics inspired you, not nearly as much as you inspired me. I can't wait to meet you one day and I'm so happy you're home safely. You are a survivor. God bless, B."
At the time, Lyric shared a post on Instagram documenting her shock over receiving the sweet gift, saying, "Thank you so much for these flowers. I love you and I can't wait to meet you."
View this post on Instagram
A post shared by Lyric Chanel?? (@yhung.chanel_)
Just a month later, Lyric received another special delivery from Beyoncé: goodies from the singer's Ivy Park clothing line. 
Alongside a video of her family unboxing the package on Instagram, Lyric wrote, "Just got back from the getting Chemo and look at the surprise that was waiting. I love you so much### you are my Yoncé."
View this post on Instagram
A post shared by Lyric Chanel?? (@yhung.chanel_)
Related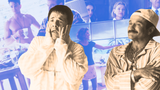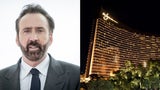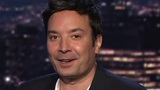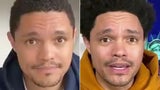 Trending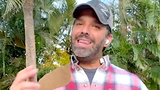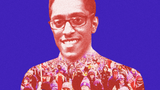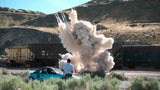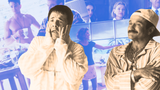 Source: Read Full Article