Ukrainian President Volodymyr Zelenskyy has presented UK Prime Minister Boris Johnson with a Bang & Olufsen speaker in his nation's colors.
Prime Minister Johnson was presented with the limited edition Beosound 2 speaker when he visited the Ukrainian capital, Kyiv, on Ukrainian Independence Day.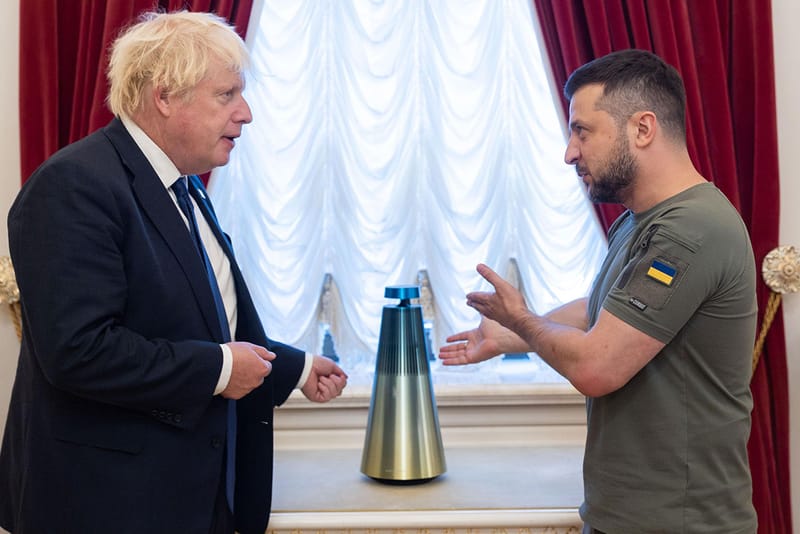 The Danish audio brand created the limited edition run in the Ukrainian colors to raise money for UNITED24, the fundraising platform set up to support Ukraine. The multiroom speakers – which usually retail for $2,999 USD – aren't being offer for sale, instead 10 have been raffled off to those making donations to the platform over the past few weeks.
Two were made for Zelenskyy and Johnson and several other pieces will be displayed at Bang and Olufsen stores across Europe.
All of the proceeds will go to purchase C-arm X-ray machines to aid the medical effort in Ukraine.
Elsewhere in Tech, LG's latest refrigerator features Bluetooth speaker and LED light show.
Source: Read Full Article