Floral artist Azuma Makoto continues to break botanical boundaries with his ethereal floral installations. In the latest iteration of his In Bloom series, Makoto has amalgamated a stunning slew of floral textures and shapes to create a vibrant sculpture that sits thousands of feet deep on the ocean floor. Carefully curated with utmost attention to detail, Makoto's deep-sea installation rests admist untamed Japanese waters, reminding us that coexistence with our natural environment is not only doable, but beautiful.
The artist is no stranger to the sea floor, as the first two sculptures in the "In Bloom" series rest underwater as well, though in more peaceful ocean waters in Okinawa, Japan. Makoto intentionally selected this specific location for his latest lush arrangement, enlisting the help of local divers and fishermen to install the sculpture in its current home in the middle of the choppy Japanese ocean. Makoto wanted the sculpture to be fully immersed in rugged, unpredictable waters: exemplifying our connection to the natural world while also emphasizing its fleeting fragility.
Have a closer look at the sculpture's intricate detailing in the gallery below.1 of 7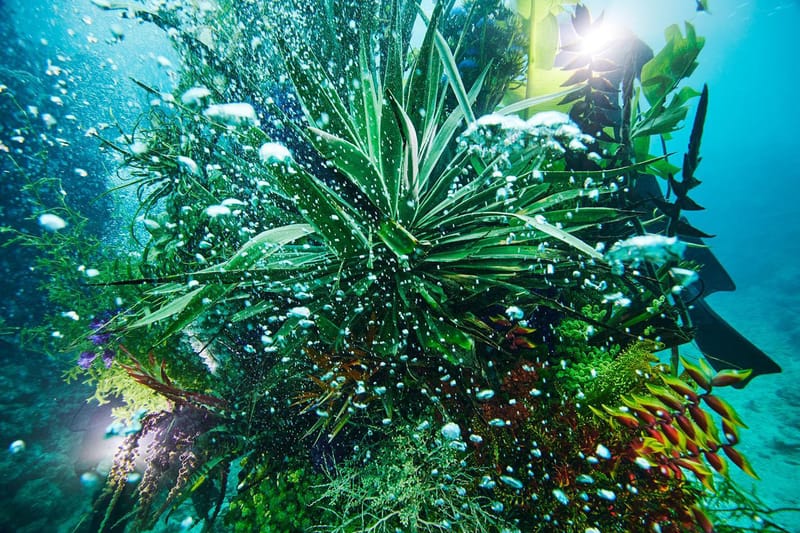 Azuma Makoto2 of 7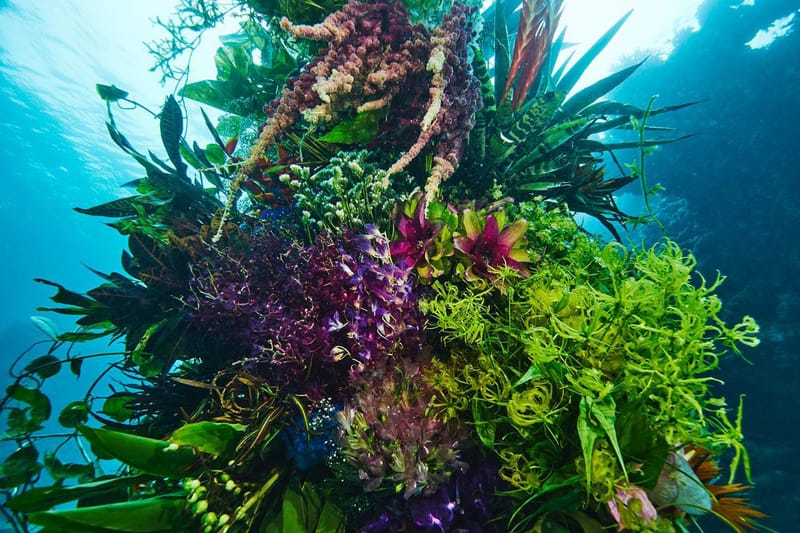 Azuma Makoto3 of 7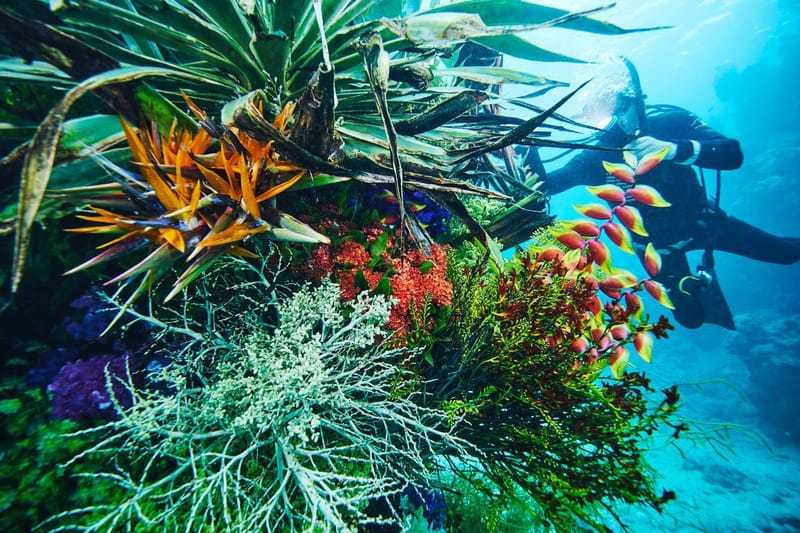 Azuma Makoto4 of 7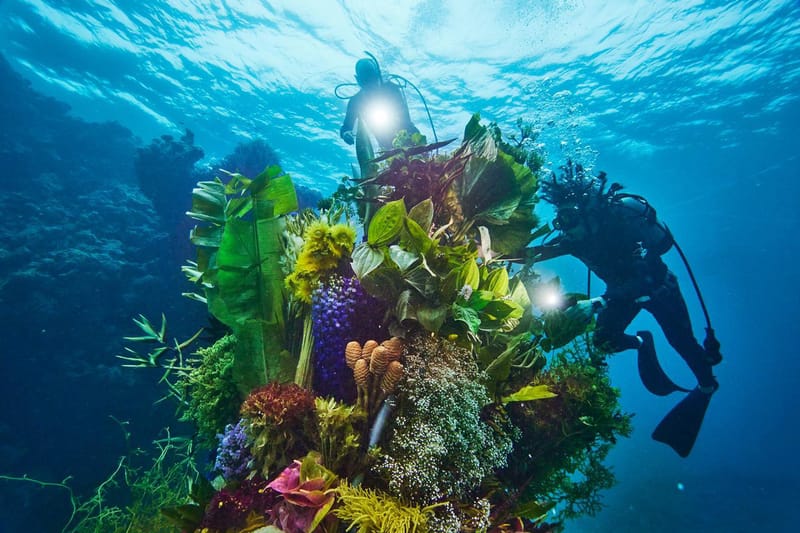 Azuma Makoto5 of 7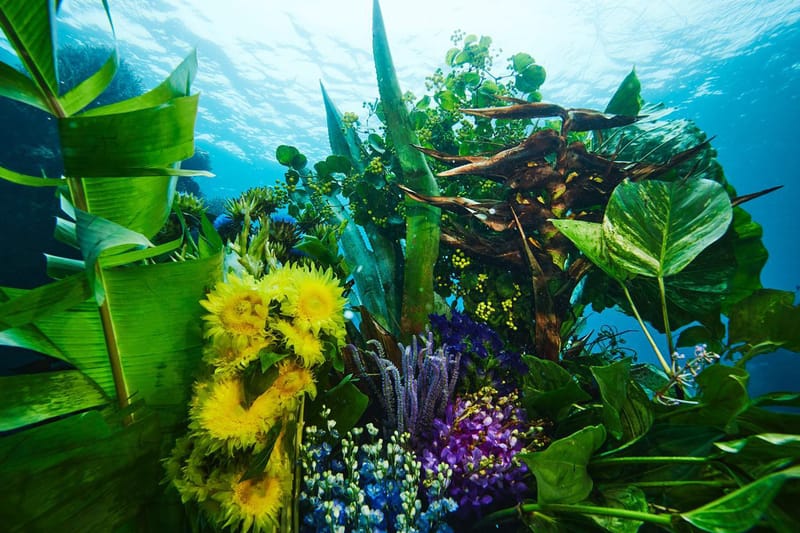 Azuma Makoto6 of 7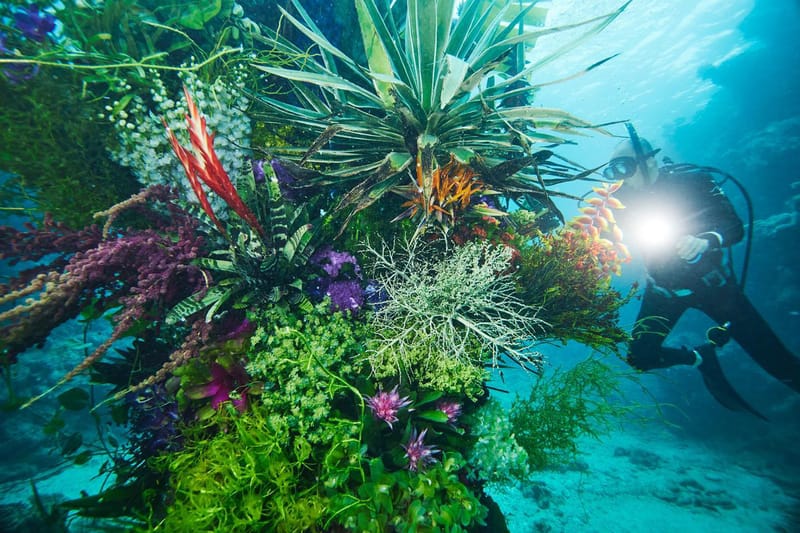 Azuma Makoto7 of 7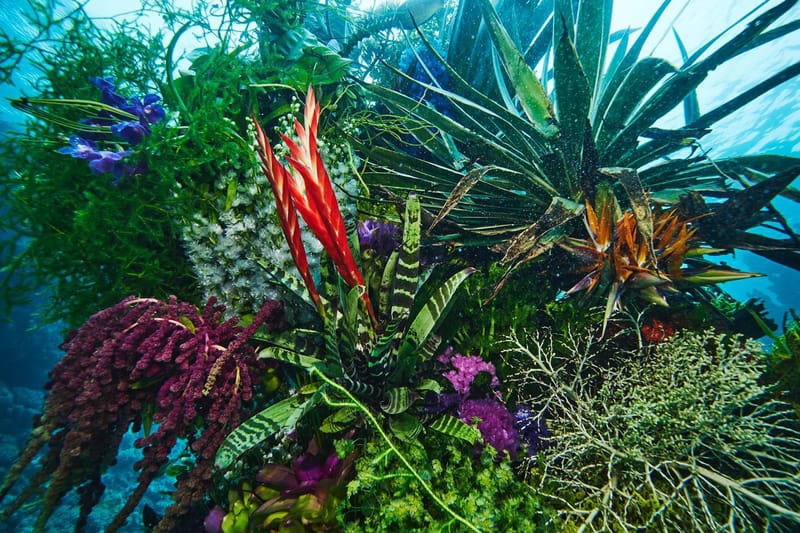 Azuma Makoto
Makoto's previous projects also prioritize the message of ephemerality; earlier this year, the artist conceptualized "Frozen Flowers", a structure that compiled flowers from all over the world, and gave them a home in snowy Hokkaido, Japan. Explore more of Makoto's works on his website.
In other design news, check out Tiffany & Co. Ginza flagship store in Tokyo's makeover, courtesy of Damien Hirst.
Source: Read Full Article