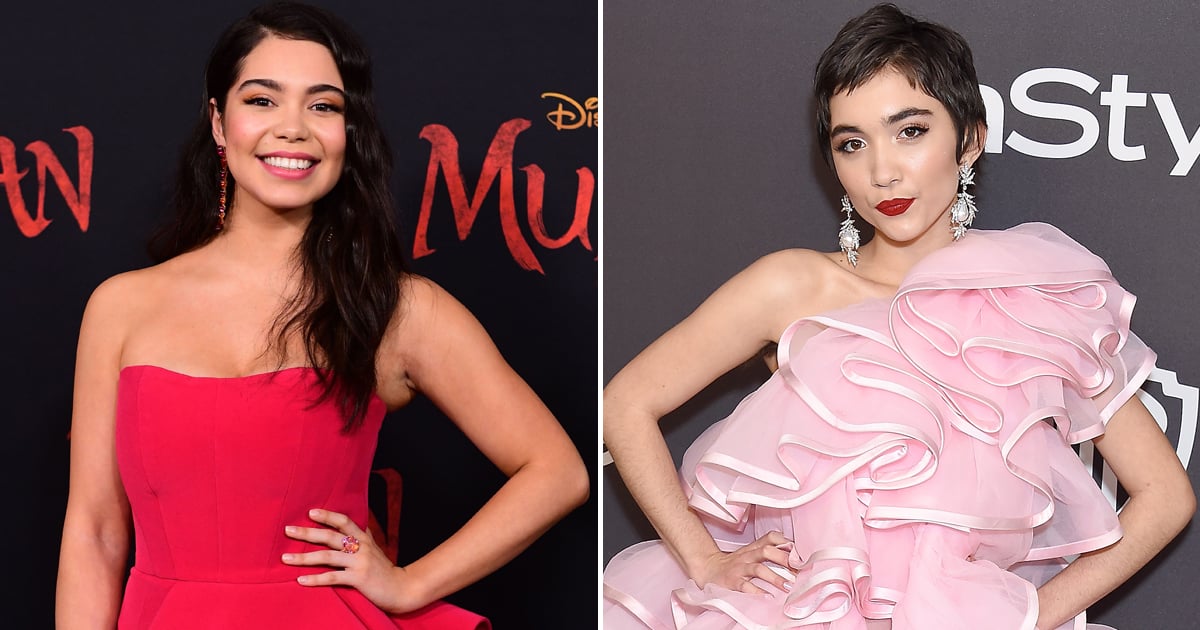 Image Source: Getty / Frederic J. Brown / Gregg DeGuire
High school crushes are almost never easy to deal with, but Rowan Blanchard and Auli'i Cravalho are going back to school to relive the drama and heartache in Hulu's newest coming-of-age film. The untitled project, directed by Sammi Cohen, tells the love story of an aspiring artist who's forced to join her high school track team. Luckily, Paige (Rowan Blanchard) sees this as an opportunity to pursue her longtime crush. Instead, she ends up falling for a mysterious new teammate named AJ (Auli'i Cravalho) who's used to living in her twin's shadow, according to Deadline.
"Frick yeah baby! 🌈," Cravalho, who came out as bisexual last year, excitedly captioned an Instagram post announcing the film. In addition to Moana, Cravalho is best known for her roles as Ariel in The Little Mermaid Live! and Amber in Netflix's All Together Now. Blanchard, who identifies as queer, is best known for projects like Snowpiercer and Girl Meets World. Natasha Lyonne and Maya Rudolph will also produce the film. Hulu hasn't announced additional cast members or a release date yet, but we have our fingers crossed for more details — and maybe even a few photos from the set — soon!
Source: Read Full Article