One of the cornerstones of early programming on TLC was the reality series Breaking Amish. This series followed six young Amish and Mennonite men and women who wanted to leave their former lives behind and head to the big city to see life outside of their strict religious upbringing. Return followed the series to Amish, a secondary series featuring both new and original cast members.
The original series ran for four seasons, from 2012 to 2014. Whatever happened to the original cast of this unique TLC series? What they're doing now is quite surprising.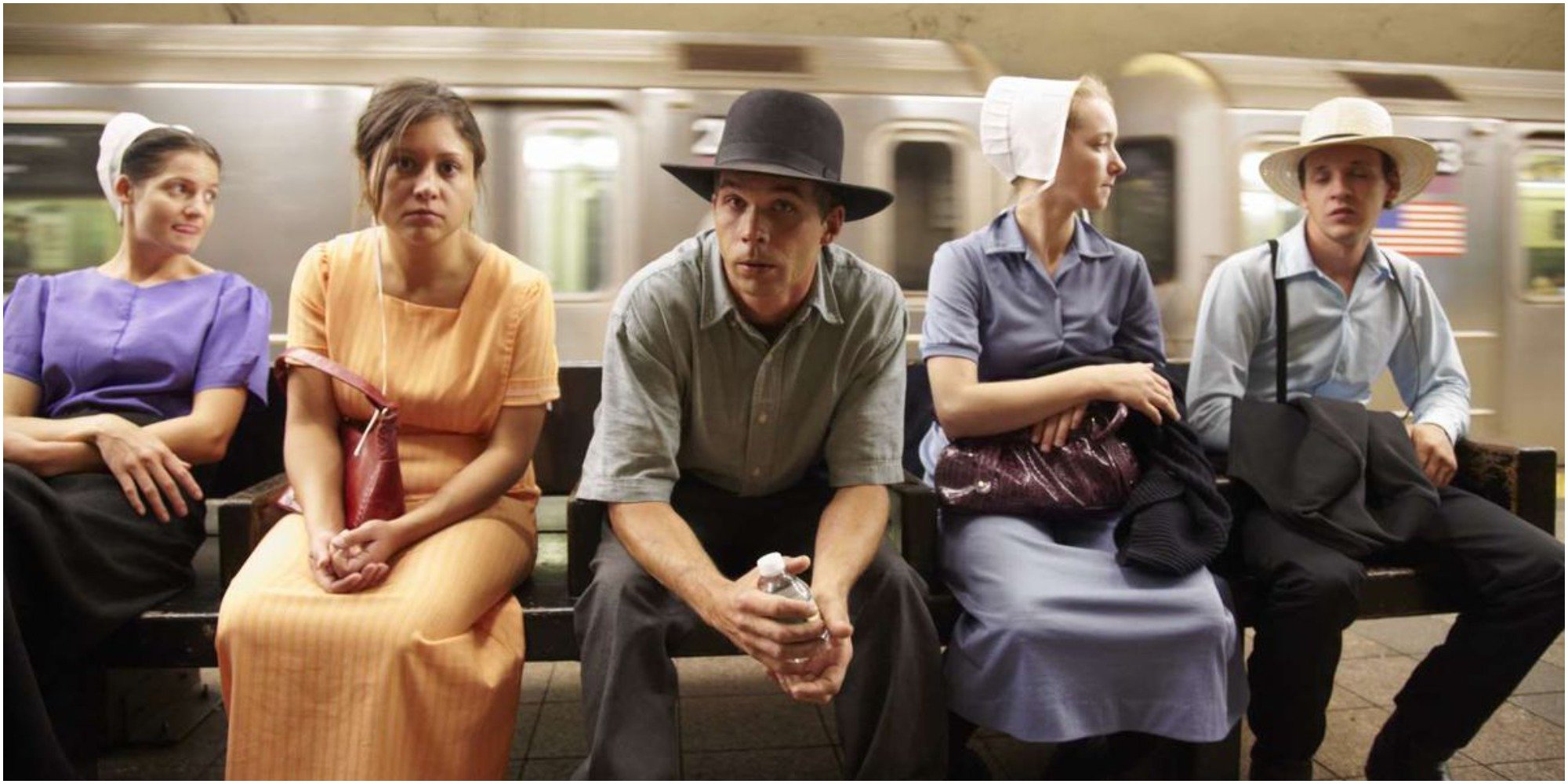 The controversy surrounding the cast of 'Breaking Amish'
Breaking Amish, which made a strong debut on the TLC network, was marred by controversy. It starred Jeremiah Raber, Sabrina Burkholder, Kate Stoltzfus, Rebecca Schmucker, and Mary Schmucker.
Reports surfaced that many of the Breaking Amish cast storylines on the series were fabricated.
Variety reported that cast members from the show had left the Amish/Mennonite community years earlier. Photos shared to social media showed the cast in regular clothing for years ahead of their debut on the series. TLC noted that it did not advertise the cast was leaving their community for the first time ahead of the show's debut.
Raber had reportedly left the Amish community when he was 18 years old, though he was in his 30s when he appeared on the show.
Despite many cast members claiming they never had drunk alcohol ahead of the series debut, both Abe Schmucker and Stoltz had brushes with the law due to drinking. Abe and Rebecca also claimed they didn't know each other well, despite being from the same Amish community. Later, they had a relationship and child together before appearing on the TLC series.
TLC defended the series. It released a statement that read, "There is much information floating around about the group featured on Breaking Amish. Much of it is not true, but some of it is addressed in upcoming episodes."
Here's what happened to 'Breaking Amish' cast members Sabrina, Abe and Rebecca
Burkholder struggled with heroin dependency, documented on at least one season of the TLC series Return to Amish. In September 2021, the reality star welcomed her fifth baby with longtime boyfriend Jethro and offered an update on her recovery journey to this point. She told People Magazine that her brood "keeps me busy and focused. I don't have time to go out and get into trouble because I'm busy taking care of my children."
Rebecca Schmucker and Abe appeared on all four seasons of the original TLC show and departed its spinoff Return to Amish at the close of its fourth season. Since leaving the series, Abe and Rebecca have chosen to remain out of the spotlight, focus on their marriage and raise their two daughters, Malika and Kayla. They reportedly wanted to live their lives as ordinary citizens without the glare of TLC's cameras following their every move. However, Rebecca maintains an active presence on Instagram, where she keeps followers abreast of the couple's life.
This is how life has changed for Kate, Jeremiah and Mary
Kate Stoltz left the show in 2016 after accusing show producers of bullying and heavy-handed scripting of storylines. She continues to have success outside of reality television, graduating from the Fashion Institute of Technology. After working a stint as a model, Stoltz continues in her career as a fashion designer. She subsequently began her fashion label, Kate Stoltz NYC. Each dress in the Kate Stoltz NYC collection is made to order in her studio. 
Jeremiah Raber married Carmela Mendez in 2016. After some stops and starts within their relationship, the couple remains married. Raber met and has maintained contact with his birth father after meeting him for the first time in season 6 of Return to Amish. He currently owns a food truck business named Amish Donuts, which has a Facebook page that has not been updated since Jan. 2022.
Mary Schmucker, Abe's mother, who enjoyed one foot in and out of the Amish lifestyle throughout Breaking Amish and its sequel series, has returned to Amish life. She has an Instagram page where she posts videos and sells Tupperware and cookbooks.
Source: Read Full Article