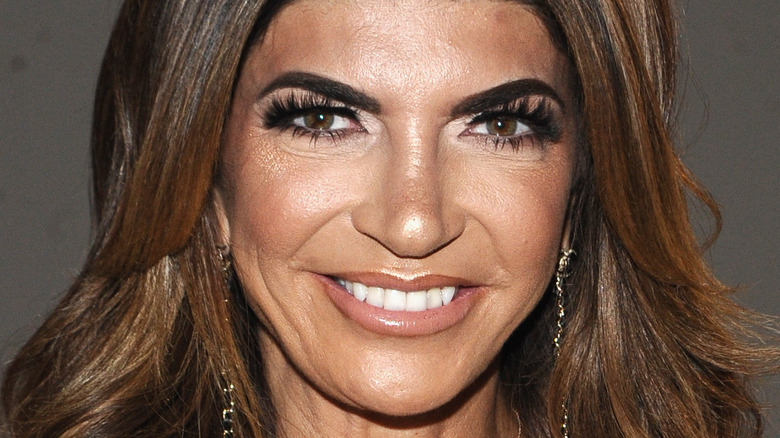 The drama-filled life of Teresa Giudice has been the focus of almost every season of Bravo's "The Real Housewives of New Jersey." Everything from the breakdown of her marriage, to her time in prison and some dramatic family fallouts have kept viewers captivated ever since the show's 2009 debut. Another regular fixture on the hit reality series is Giudice's New Jersey mansion, which has been the setting of Teresa's many ups and downs on the addicting series.
According to The New York Post, the reality star purchased the house back in 2002 for $530,000 with her ex-husband, Joe Giudice. However, Teresa is now in the process of selling her longtime Montville, New Jersey home where she has lived with her family for almost 20 years. 
During an episode of "RHONJ" that aired back in March 2021, Giudice explained to viewers, "It's hard for me to sell the house. [My ex-husband] Joe and I built the house together; we raised our four daughters in that home." In the episode, she concluded that selling the home will mark a "fresh start," adding, "I am ready for a new beginning."
Has Teresa sold her New Jersey mansion already?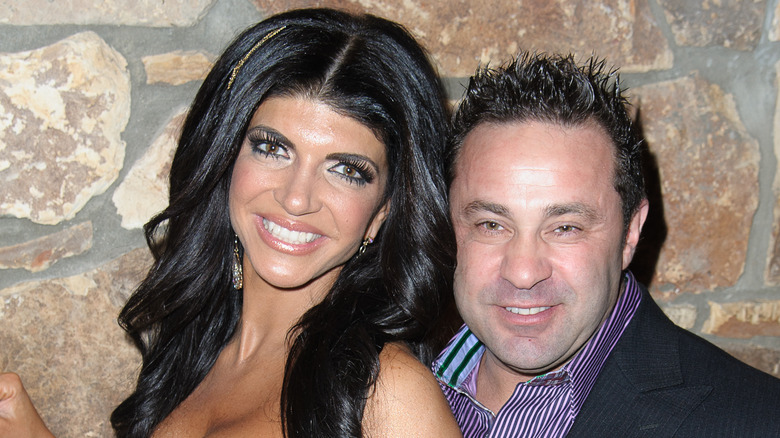 Prior to being put on the market, Teresa Giudice hired the expert interior designer Jimmy DeLaurentis to update the home's decor, which has remained largely the same over the past 20 years. Speaking previously to E! News, DeLaurentis revealed what Teresa had asked him to achieve with her mansion's fresh look. 
"She was like, 'My house needs a lot of work, it's dark, it's filled with old Italian stuff; Joe is gone,'" he revealed at the time. "She was just like, 'I need to feel lighter in this house.' It's a huge house, everything was doom and gloom and dark, and she had memories of a lot of stuff and she just wanted to brighten it up," DeLaurentis added.
According to The New York Post, the Giudice family home includes five bathrooms and six bedrooms and spans 10,000 square feet on 3.7 acres of property. The mansion was originally listed for a whopping $2.5 million, however, in January 2021, Giudice slashed the price to just under $2.25 million. Two months later, in March 2021, Giudice managed to find a buyer of her longtime home marking the end of an era.
Source: Read Full Article