Anna Faris is finally opening up about her third marriage, revealing to fans the real reason she decided to elope. The "House Bunny" actor first dropped the news she tied the knot to film director Michael Barrett back in July 2021, by accidentally slipping during an episode of her podcast "Unqualified." "I think we've spent the last year in a place of reflection, in a place of kind of prioritization to some degree, a place of anxiety, a place of like, whatever, assessment," revealed Faris. "But I'm looking around, just so, just my fiancé's right … he's now my husband."
The actor and cinematographer began dating in 2017 after meeting on set of "Overboard." Former co-star and friend of Faris, Allison Janney, spilled the beans on the couple's engagement to Us Weekly back in January 2020, telling the outlet the celebrity couple had "been engaged for a long time."
So why all the secrecy? For Faris it has less to do about privacy, and more to do with Barrett being her third marriage.
Anna Faris married in a secret ceremony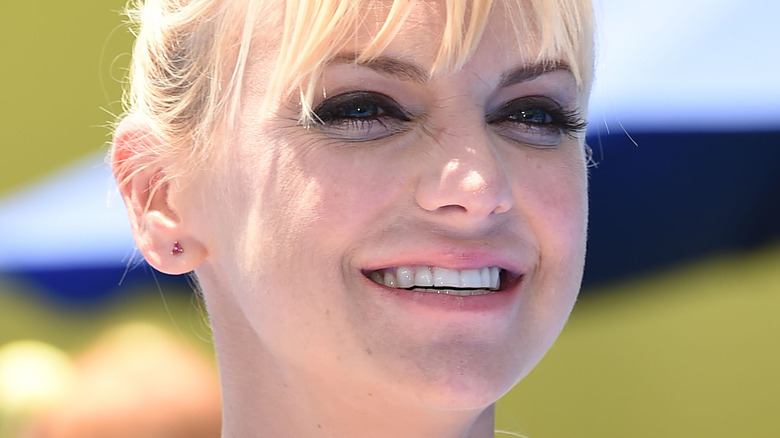 On an episode of her podcast "Unqualified," actor Anna Faris gave small details behind her super private nuptials to her now third husband, cinematographer Michael Barrett. The "What's Your Number?" the actor revealed she and Barrett had an intimate ceremony, reportedly on San Juan Island in Washington State (via PageSix). "It was at a local courthouse up in Washington State, it was great," Faris said.
Months after news dropped of her top secret wedding, Faris is now opening up about her decision to elope telling paparazzi, "with a little bit of age, you don't need the whole thing." The actor went on to say "it was just us" at the courthouse.
In addition to opting to elope, Faris also donned a nontraditional engagement ring as the celeb was spotted with a cushion-cut yellow diamond that PageSix reports could be worth anywhere from $75,000 to $100,000. The departure from tradition might not just have to do with Faris' age, as the actor has previously revealed how she really feels about marriage after two divorces.
The marriage advice Anna Faris has for her son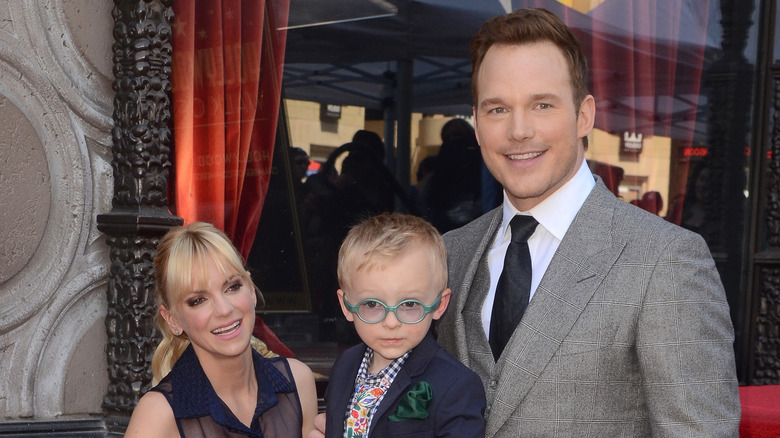 For newlyweds Anna Faris and Michael Barrett, this go around at marriage isn't exactly their first rodeo.
The "Just Friends" actor was previously wed to Ben Indra from 2004 to 2008 and then Chris Pratt from 2009 to 2018, with whom she shares son Jack. At the time of her super-public split from the "Guardians of the Galaxy" actor, Faris told fans, "life is too short to be in relationships where you feel this isn't fully right or somebody doesn't have your back, or somebody doesn't fully value you," adding, "don't be afraid to feel your independence if things aren't right" (via USA Today). The relationship advice didn't stop there, with Faris revealing her marriage advice to her son. "I don't know if it's too grumpy and cruel to say in a sense but if I could tell my 8-year-old son one thing that maybe he would stick to, I would really encourage him to not get married in his 20s," she said.
Barrett has also previously made his way down the aisle, sharing two children with ex-wife Natasha Sabrina Sizlo.
Source: Read Full Article