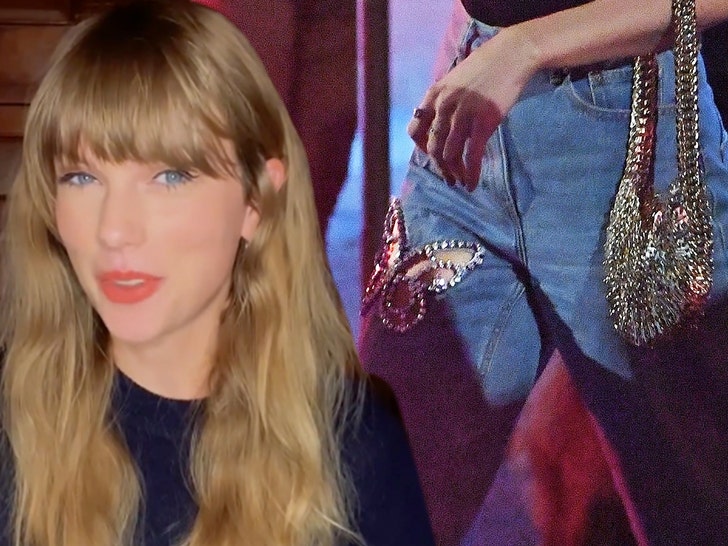 Taylor Swift clearly has a major hold on her fan base, 'cause the pants she wore on her first public single-girl outing have already sold out … with some fans already looking into a deeper meaning behind her fashion choice.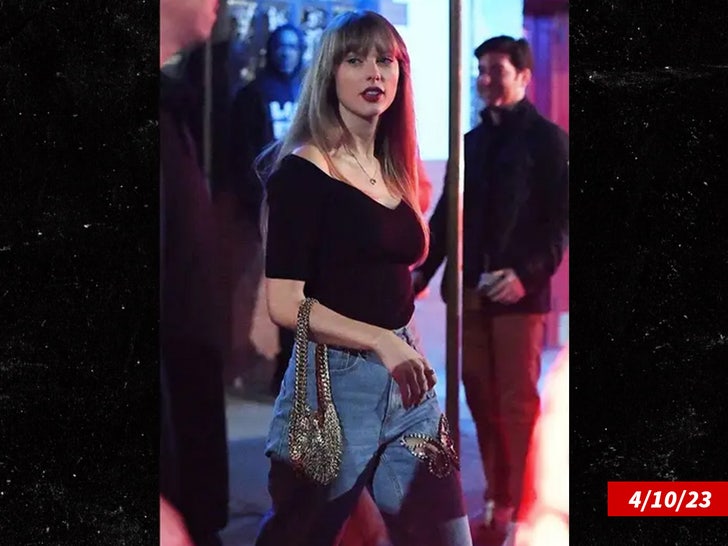 Taylor wore a pair of "Butterfly-patch Cropped Jeans" from a brand called Area out in NYC Monday night. The pants, which come complete with a bedazzled butterfly on the leg and retail for $673, were still available online early Tuesday morning. However, Swifites were quick to track the item down, causing the pants to sell out from multiple retailers in a few hours.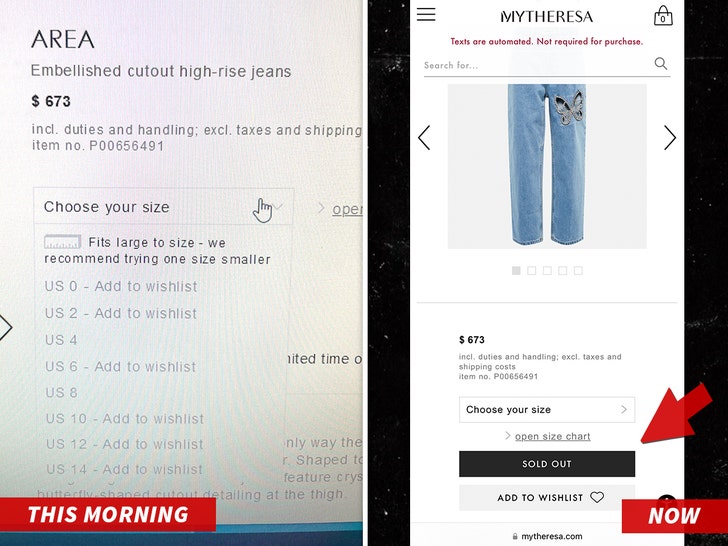 Like just about everything Taylor does, her fans even hunted for clues in the singer's fashion choice — believing the butterfly may symbolize rebirth and starting over.
As we reported, Swift wasn't alone for her night out in NYC's West Village, joined by pal Jack Antonoff and his fiancée, actress Margaret Qualley.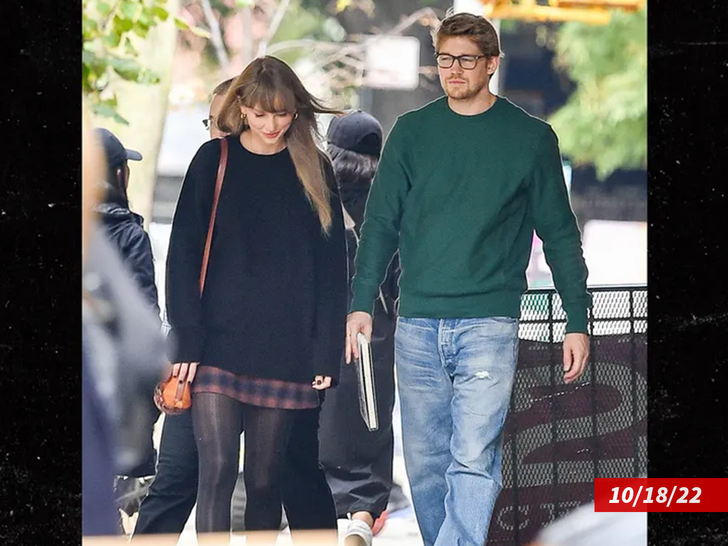 It's been less than a week since news broke about Taylor's relationship with Joe Alwyn coming to an end after 6 years together — and the public outing in NYC was certainly a rare one — only time will tell if Taylor's deciding to come out of her cocoon a little bit more.
Source: Read Full Article