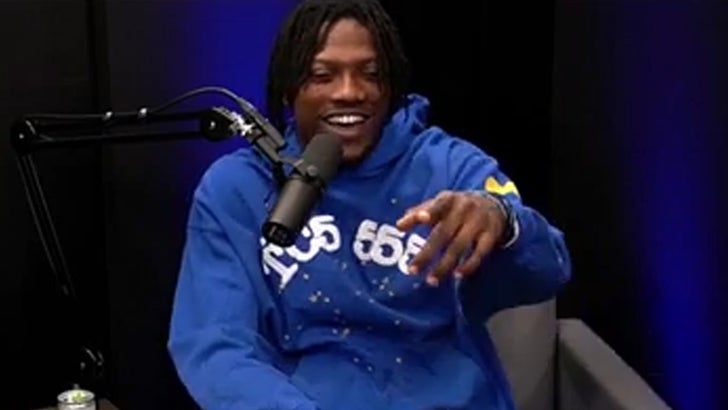 Russell Wilson clearly ain't winning any beauty pageants if Tariq Woolen is a judge — the Seahawks star says he couldn't have been less impressed by the quarterback's physique this year, comparing it to a bag of spuds!!!
Woolen let the jabs fly on the "2 Up 2 Down Podcast" earlier this month … when the rookie cornerback was asked what his first impressions of Wilson were when the Hawks played the Broncos back in September.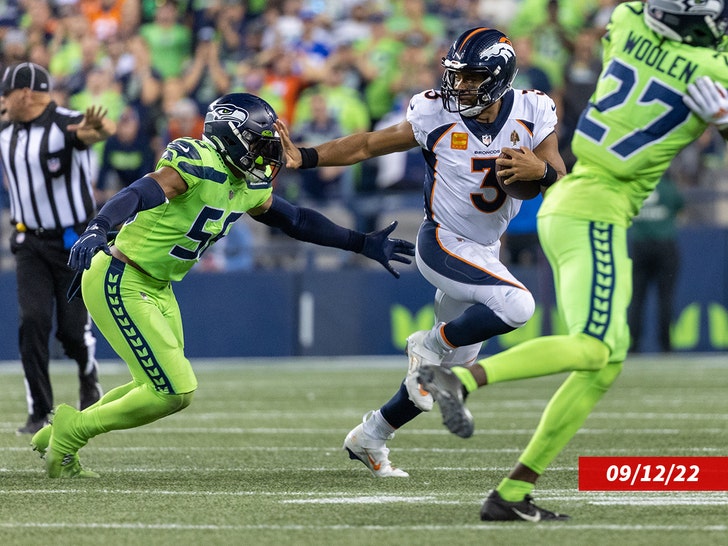 Woolen said he expected to see a well-built athlete — given that he had watched Russ on TV for the last decade or so — but when the signal-caller appeared before him at Lumen Field … he said he was downright shocked.
"When you see him in person, it's like, weird," the 6-foot-4, 210-pound defensive back said. "He's like a sack of potatoes."
The comment drew a huge laugh from the pod's hosts — but Woolen didn't stop the Russ roast sesh there.
"Literally when I seen him," the Pro Bowler said, "I'm like, 'Dang, I didn't know he was built like that.' And he was short. I'm tall anyway but I was like, 'Damn, he's that short?!'"
Waiting for your permission to load the Instagram Media.
FYI — Russ is listed at 5-foot-11, 215 pounds — and when he's been spotted without his shirt on over the years … he sure looks great to us. But, clearly, Woolen has some higher standards.
The 23-year-old, though, did give Wilson at least some props … saying on the pod, "The crazy thing is he's athletic. He's athletic and he's a good player."
Care to comment, Ciara?
Source: Read Full Article