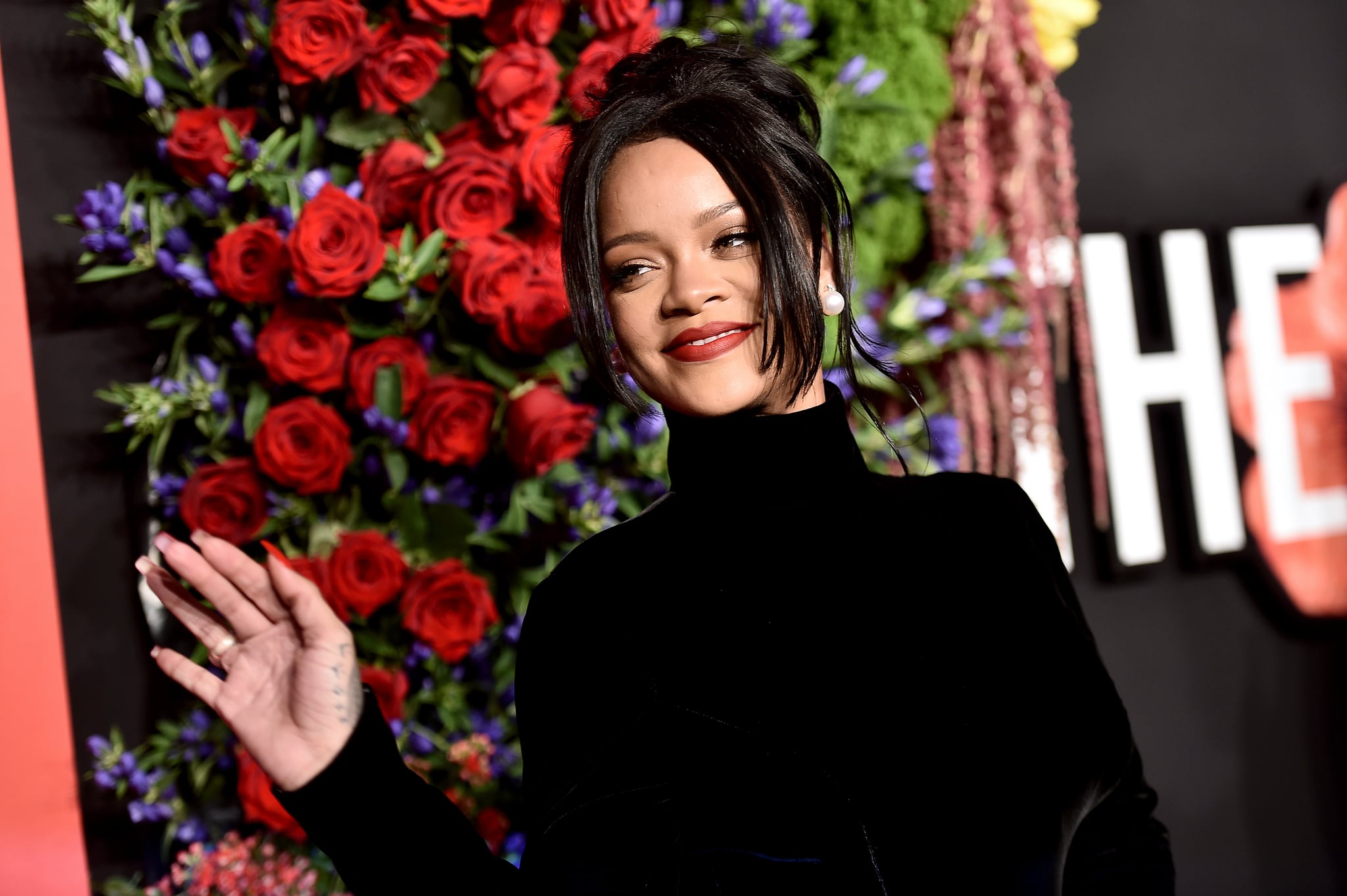 We already know that Rihanna is one of our era's most enduring pop divas, but she's also now officially the youngest female self-made billionaire in America, per Forbes' 2022 list. The 34-year-old new mom, whose net worth is approximately $1.4 billion, appears 16th on the list of richest self-made women in America. (The title was famously claimed by Kylie Jenner in 2019, but Forbes has since lowered Jenner's net worth to $600 million).
Rihanna first became a billionaire in August 2021, which made her the world's richest female musician, according to Forbes. In addition to being named the wealthiest woman musician in the world, she also became the second richest woman entertainer, placing behind Oprah Winfrey. Following the news, Rihanna was asked by photographers about how she felt about reaching billionaire status, to which she humbly replied, "God is good." Unlike many other musicians, though, Rihanna isn't raking in the dough from touring. In fact, she hasn't had a music tour since 2016. So, where is all that money coming from?
Rihanna's music is still a major source of income. Back in 2016, she made $11.1 million that year alone from streaming, sales, and royalties, and her music continues to be incredibly popular. On top of that, she's part owner of the streaming service Tidal, which was valued at $600 million in 2017. In addition to music, she's also made waves in the film industry: she was a costar in 2018's "Ocean's 8" and also had previously appeared in "Annie" and "Battleship," among others. It's clear that Rihanna's diverse career has really paid off.
Source: Read Full Article