The 'Bridget Jones's Baby' actress is pictured moving her belongings into the British TV personality's Laguna Beach property, less than a month after their dating rumors first emerged.
AceShowbiz –Renee Zellweger and Ant Anstead are apparently moving fast with their new romance. The pair are seemingly moving in together, less than a month after they were first reported to be dating.
On Wednesday, July 14, the 52-year-old actress was photographed moving her personal belongings into her 42-year-old boyfriend's Laguna Beach home. She was seen using all her strength to carry a large bag containing her stuff from an SUV inside.
Renee wore a gray long sleeve shirt with a scarf wrapped around her neck. She also donned orange sneakers matched with a Texas Longhorns baseball cap. As for Ant, he was sporting a black T-shirt and cargo style sweatpants with rain boots.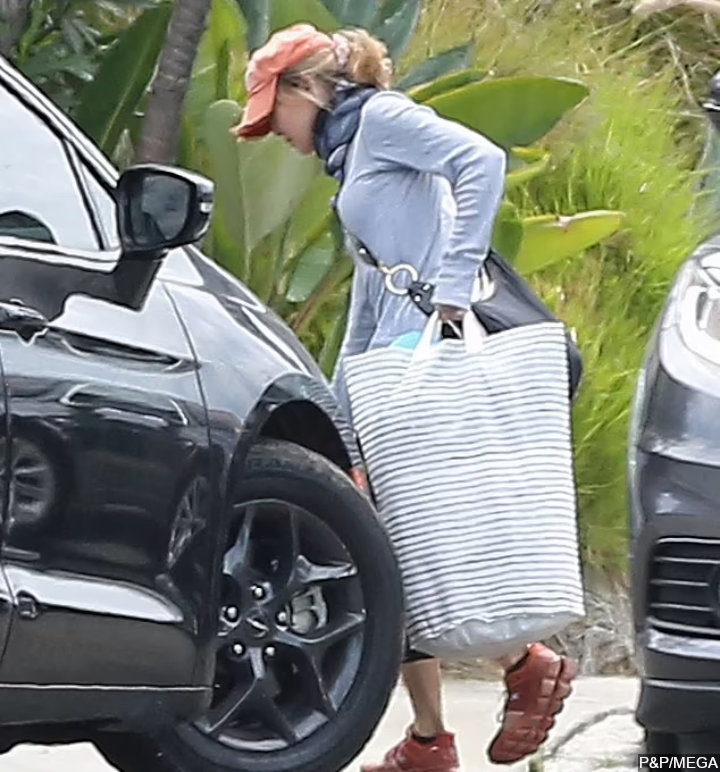 Renee Zellweger moved her belongings into Ant Anstead's beach house.
The "Jerry Maguire" star was later seen making a coffee run at a neighboring Starbucks, before returning home to the "Wheeler Dealers" host's property. The British TV personality, meanwhile, was handling another duty as he was removing his 22-month-old son Hudson's car seat from his SUV.
Renee and Ant were first rumored to be an item in late June, just days after news broke that he had finalized his divorce from "Flip or Flop" star Christina Haack (previously known as Christina Anstead). They reportedly met while the Oscar-winning actress was filming an episode of the TV personality's upcoming Discovery+ series "Celebrity IOU Joyride". The pair were caught spending time together for the first time at his beach house in early July.
A friend of the actress said that Renee is "head over heels" and has "never been happier" in a relationship. "Renee is head-over-heels in love. She thinks this is the real deal. She's never been happier. They're a great couple," the insider shared.
On why the two are a match, a source told PEOPLE, "Sometimes two people just meet and click, and the timing is right." The source explained, "Renee is creative…and often goes for guys who think out of the box…Both of them are private and dislike public scrutiny, so they have that in common. He's a creative guy with lots of interests."
Source: Read Full Article