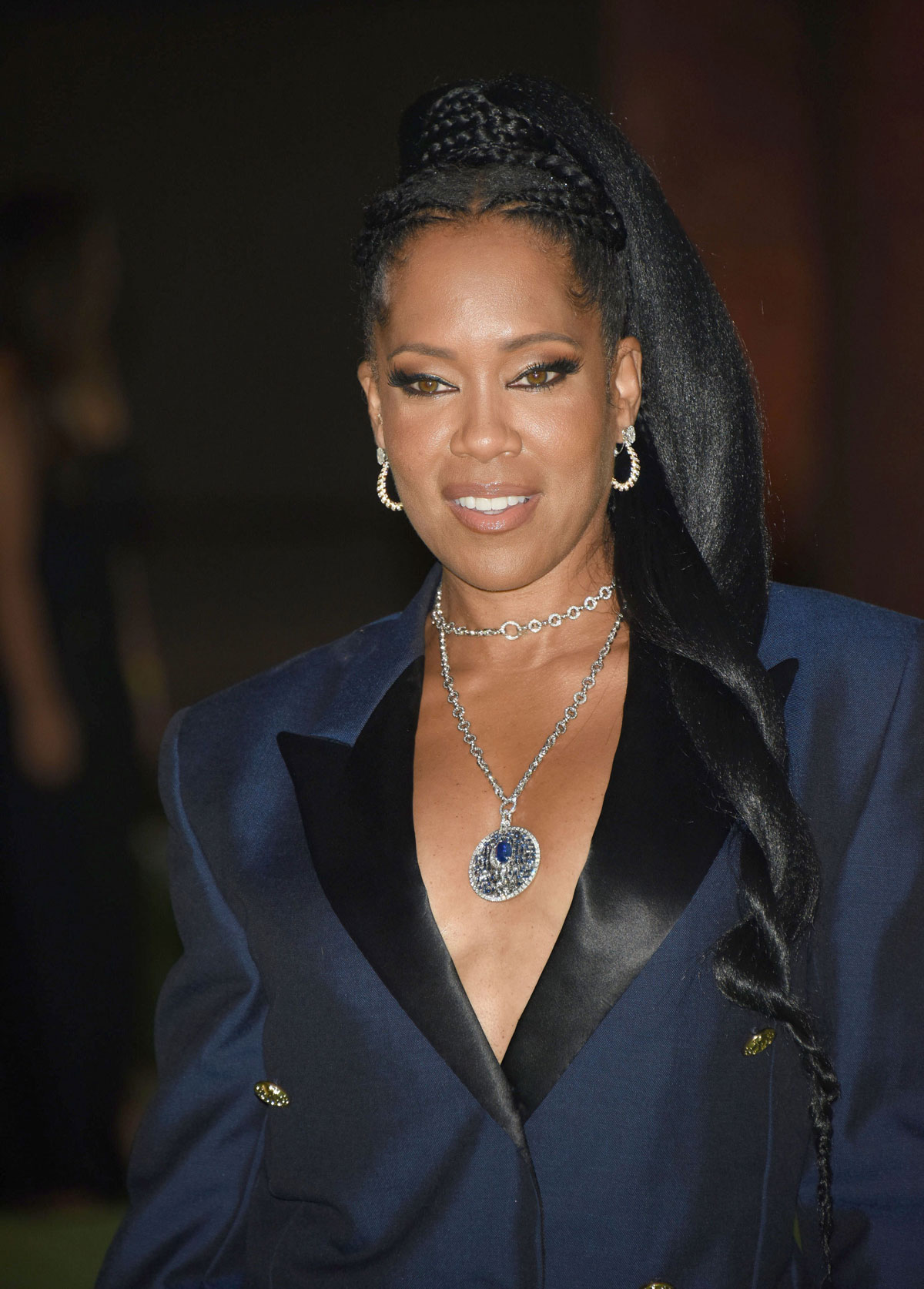 When Kaiser told me yesterday morning there was yet another gala to cover I was not happy! We just had the Emmys, The Met Gala and the VMAs, it's been a lot and I'm out of practice. Then I read some of her posts and I was excited for it. Big events are coming back, fashion is back and the Academy of Motion Pictures Museum is opening at the end of this month! I've been excited to see that since I first heard about it in early 2019. It was supposed to open in late 2019 but I guess it got pushed back and then the pandemic happened. I haven't been to LA in so long and now I have yet another reason to visit. In the mean time Hecate will go and tell me all about it.
First off is Regina King in an amazing Louis Vuitton navy and black suit. Navy and black is in, we've seen Duchess Meghan wear that color combination a few times, and it looks so good on Regina. I also love her sleek side pony and her striking diamond and sapphire medallion necklace. She just wore a suit look to the Met Gala too. (It was a gown designed like a suit and she killed it there as well.)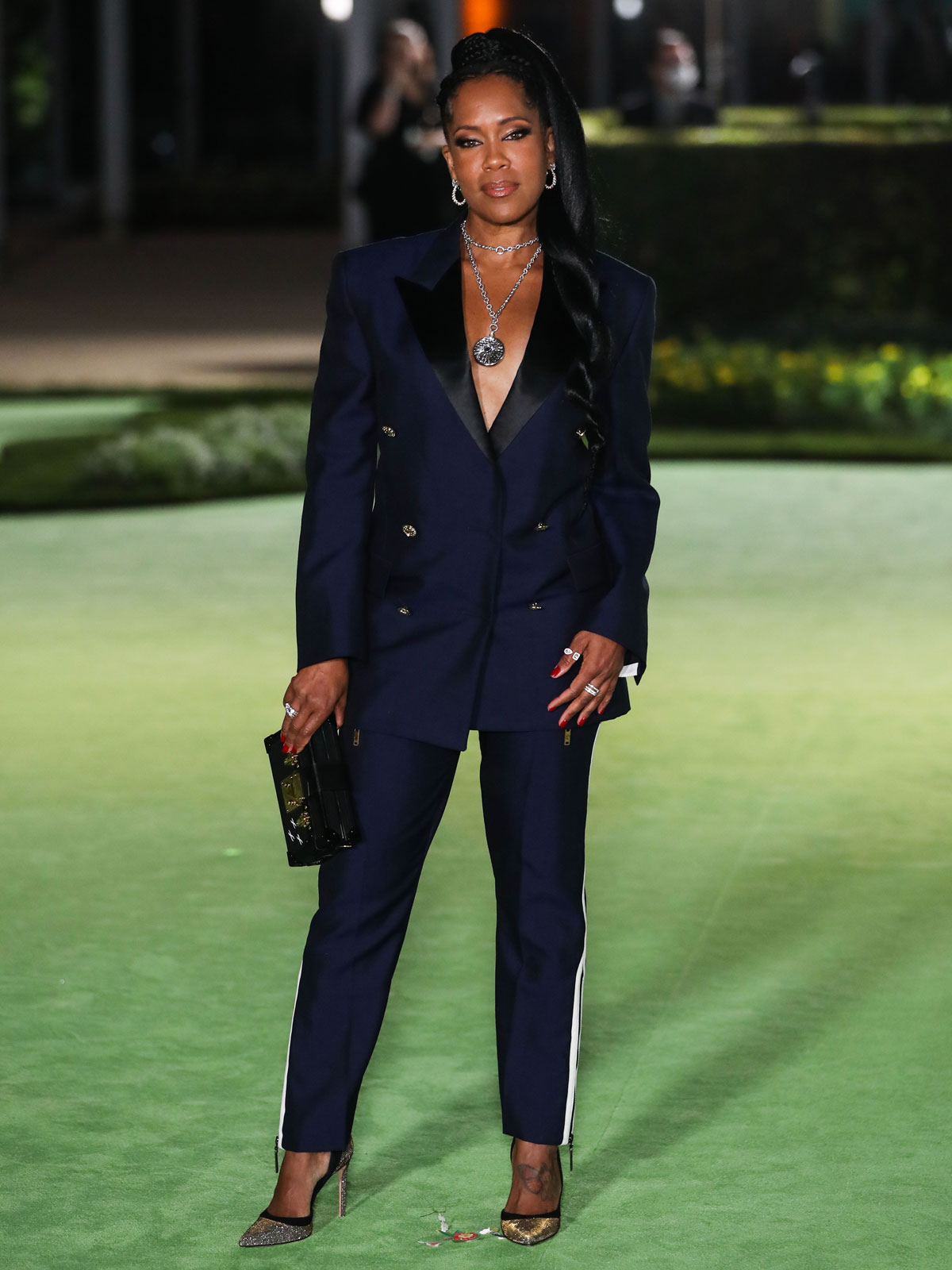 I'm including Sophia Loren next because she was posing with Regina on the red carpet. You can see the stripes down the side of Regina's suit! Sophia was being honored last night. I don't have a designer ID on her gown but I wish it was in a better color. Still, Sophia is 87 years old! If I am still kicking it in gorgeous sequin gowns after 85 I will be so happy.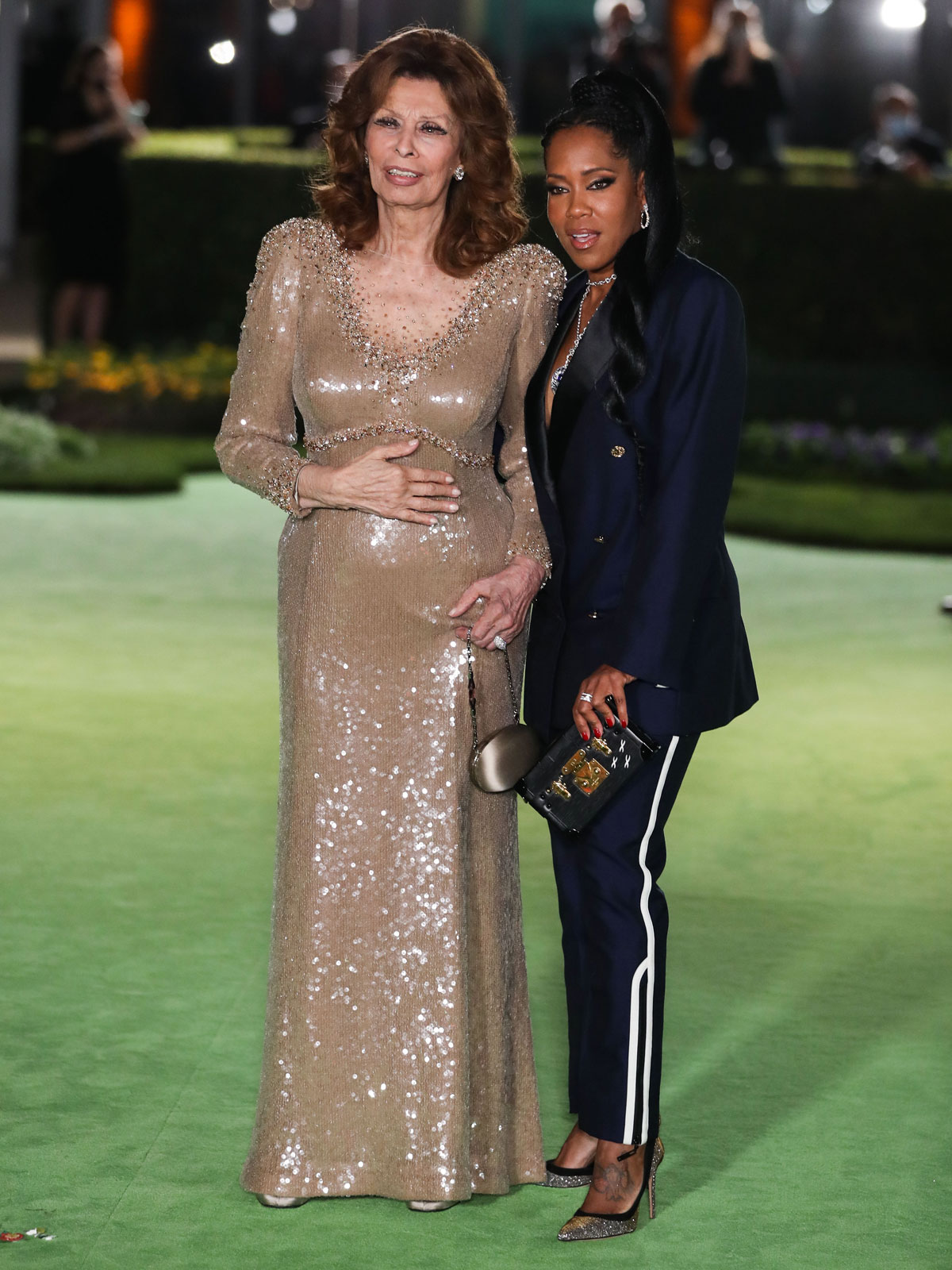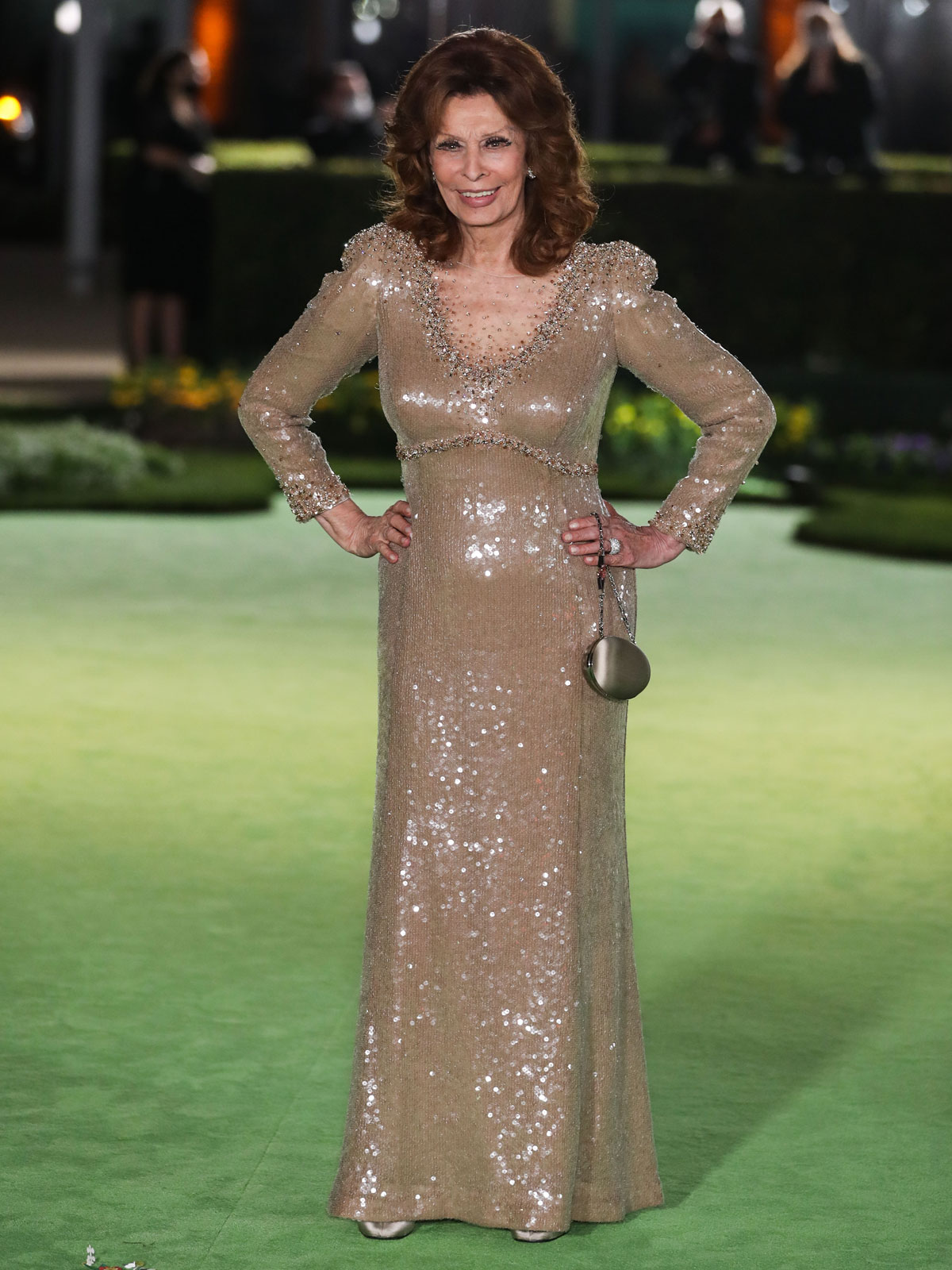 Regina also posed with Selma Blair, who was in a Rokh look featuring a sequin and jeweled nude tulle dress over black pants. There's something very Cruella de Vil about this look. I'm not liking Selma's makeup and hair color either, but I'm glad to see her out.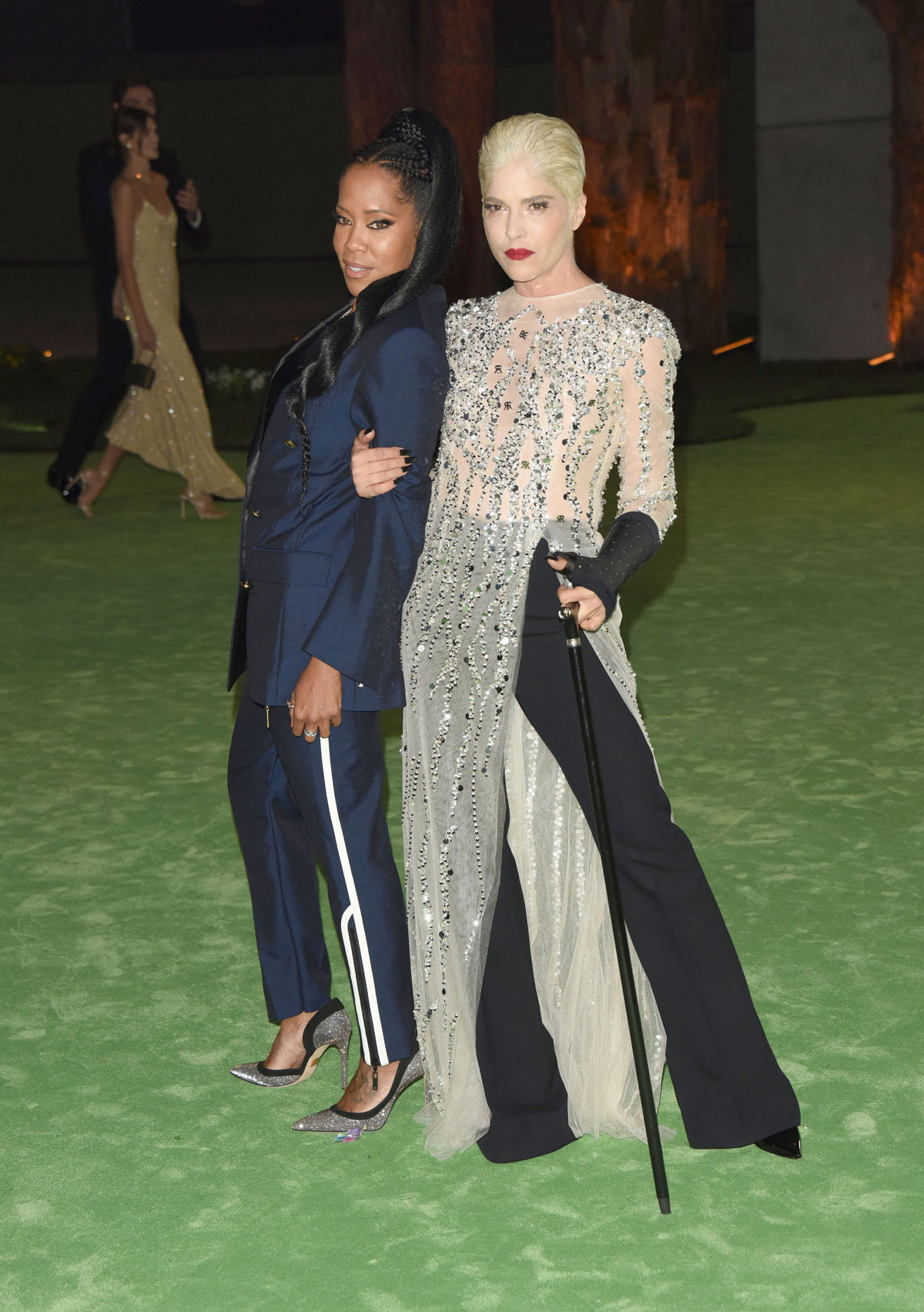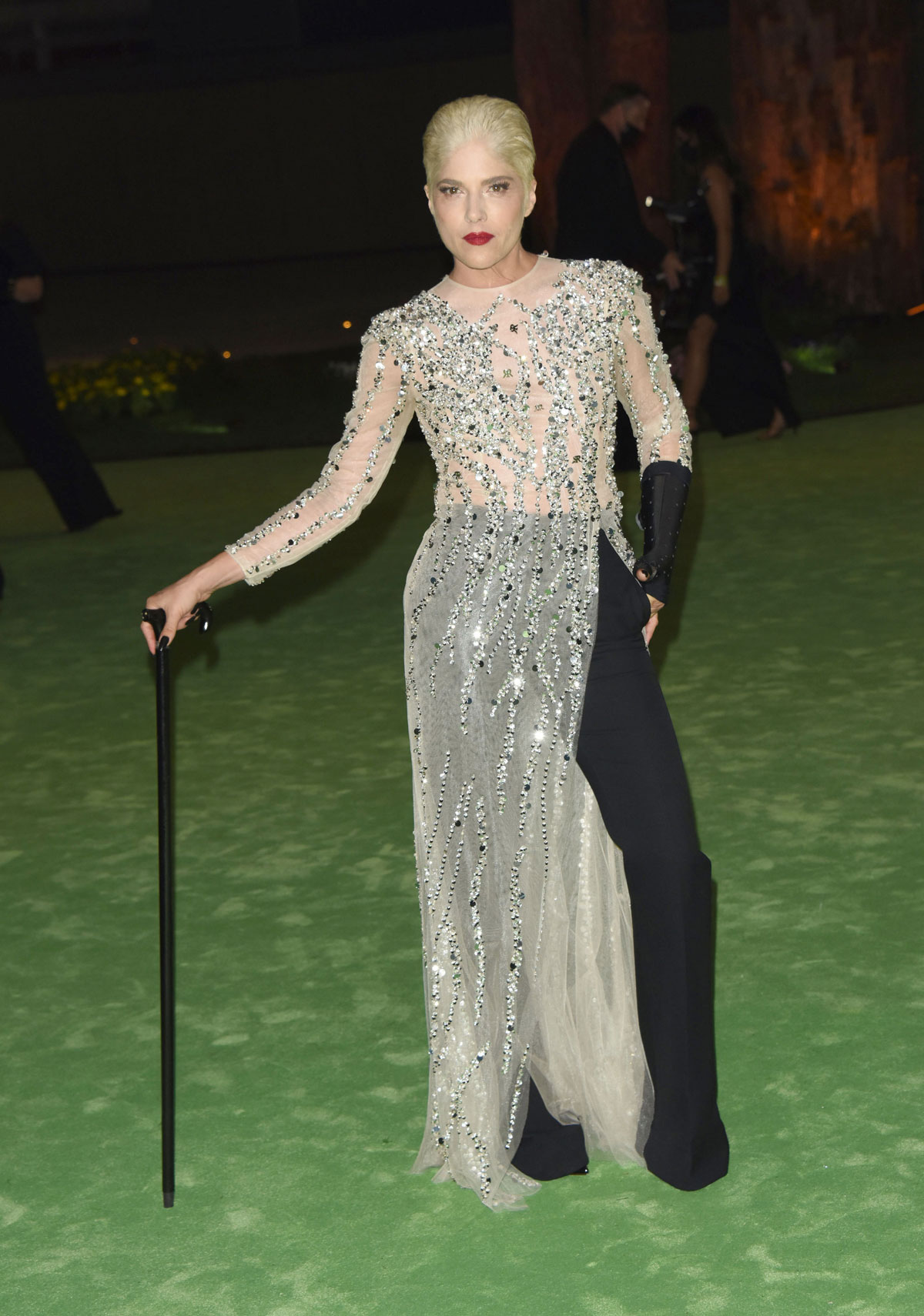 Tiffany Haddish was also in a black and white suit with blonde hair. I kind of love those pants and she looks so happy and relaxed. You get the sense that Tiffany has fun no matter where she is.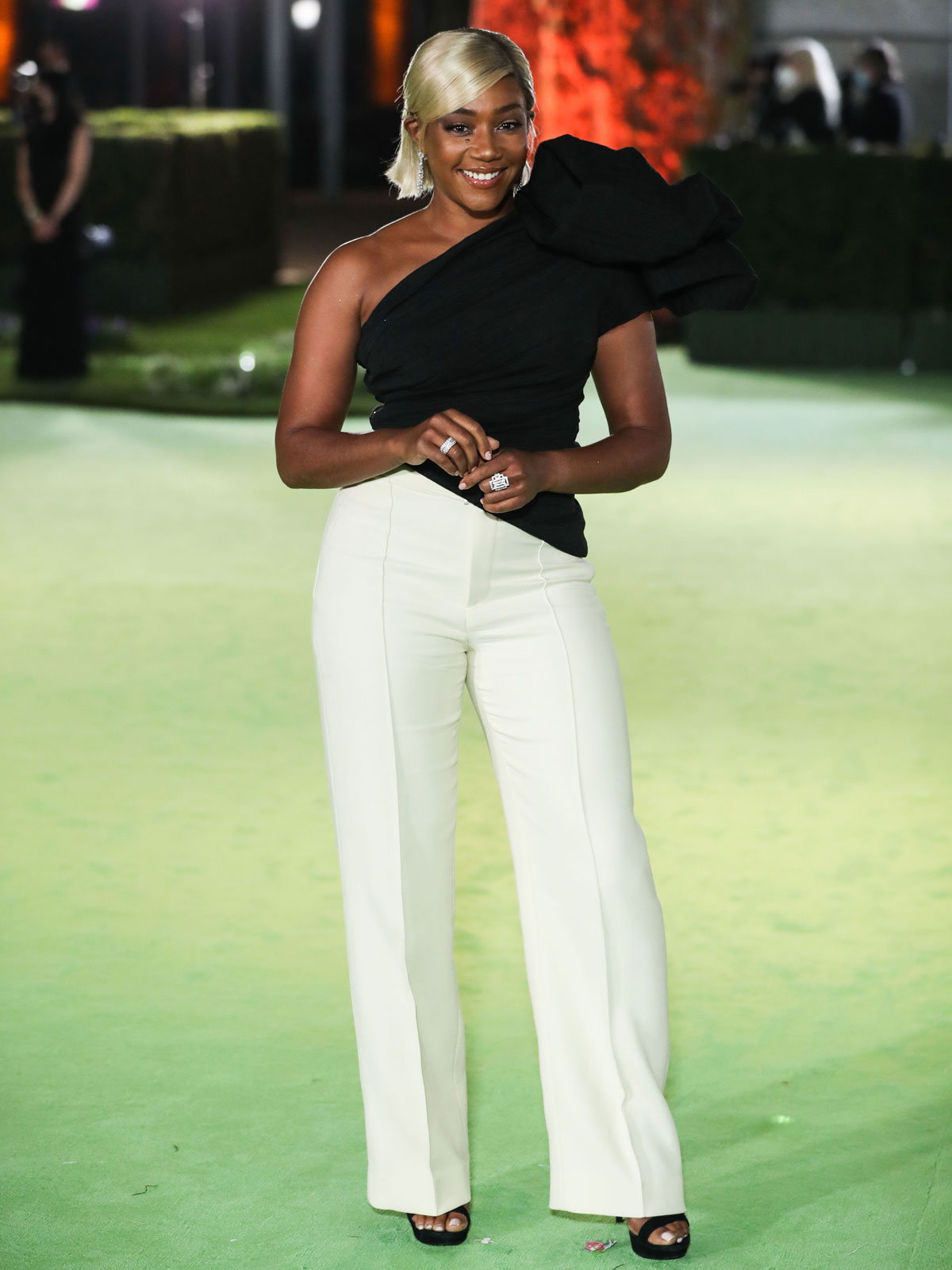 Look at how gorgeous Ava Duvernay is in that floor length long sleeve black gown with bright silk and floral print patches. It's such a simple yet elegant design. Ava was there to honor Ethiopian filmmaker Haile Gerima with the Vantage Award.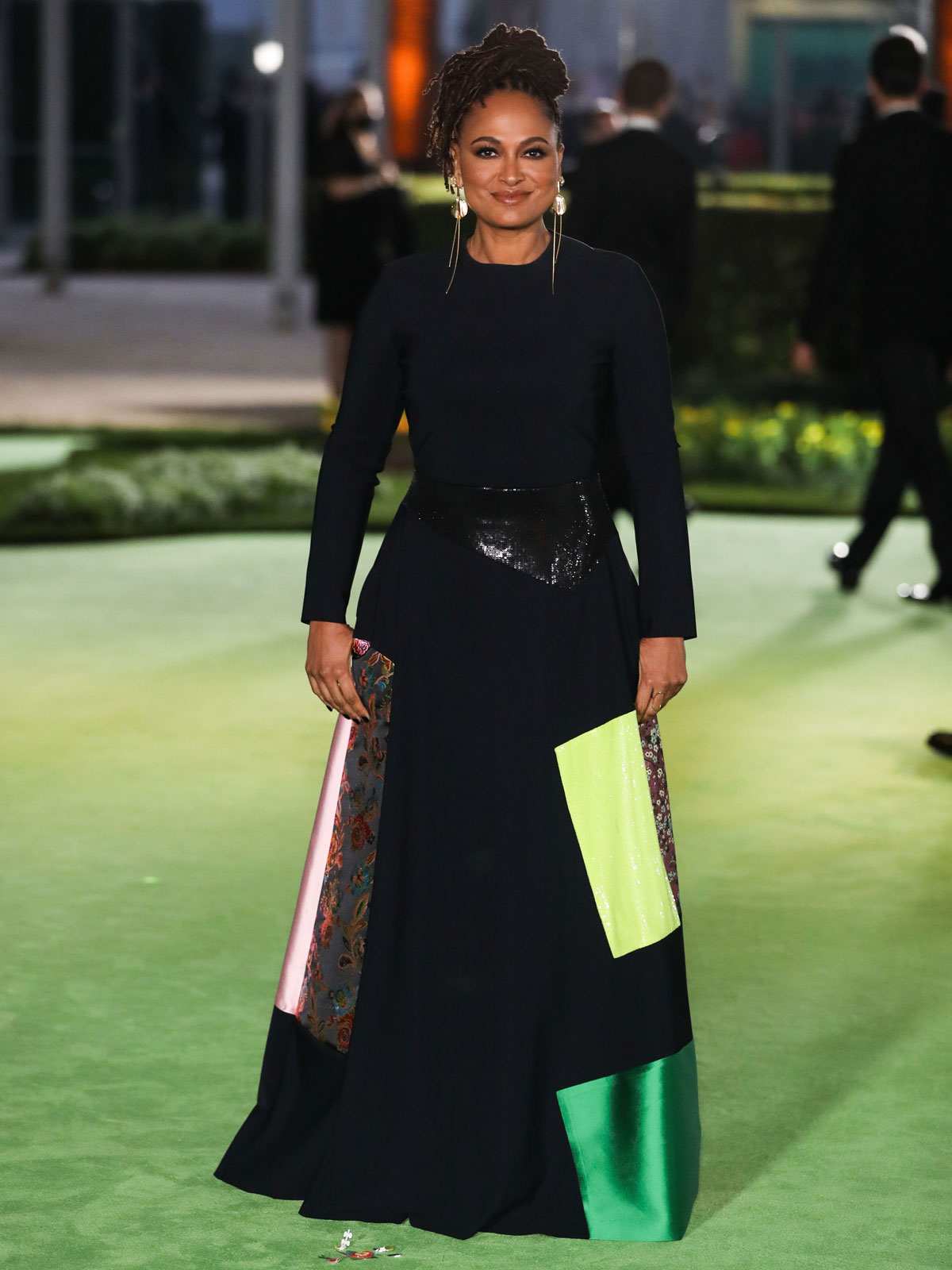 Look at Angela Bassett! She is working this Elie Saab pantsuit, but Angela could work looks that most models couldn't pull off. I don't really like the fussy gold brocade on this, but with Angela in it I see the intent.
Here's Gabrielle Union looking uncomfortable in a Alexandre Vauthier dress. That just looks like a black bodysuit with layers of chiffon on it. It's not a great look.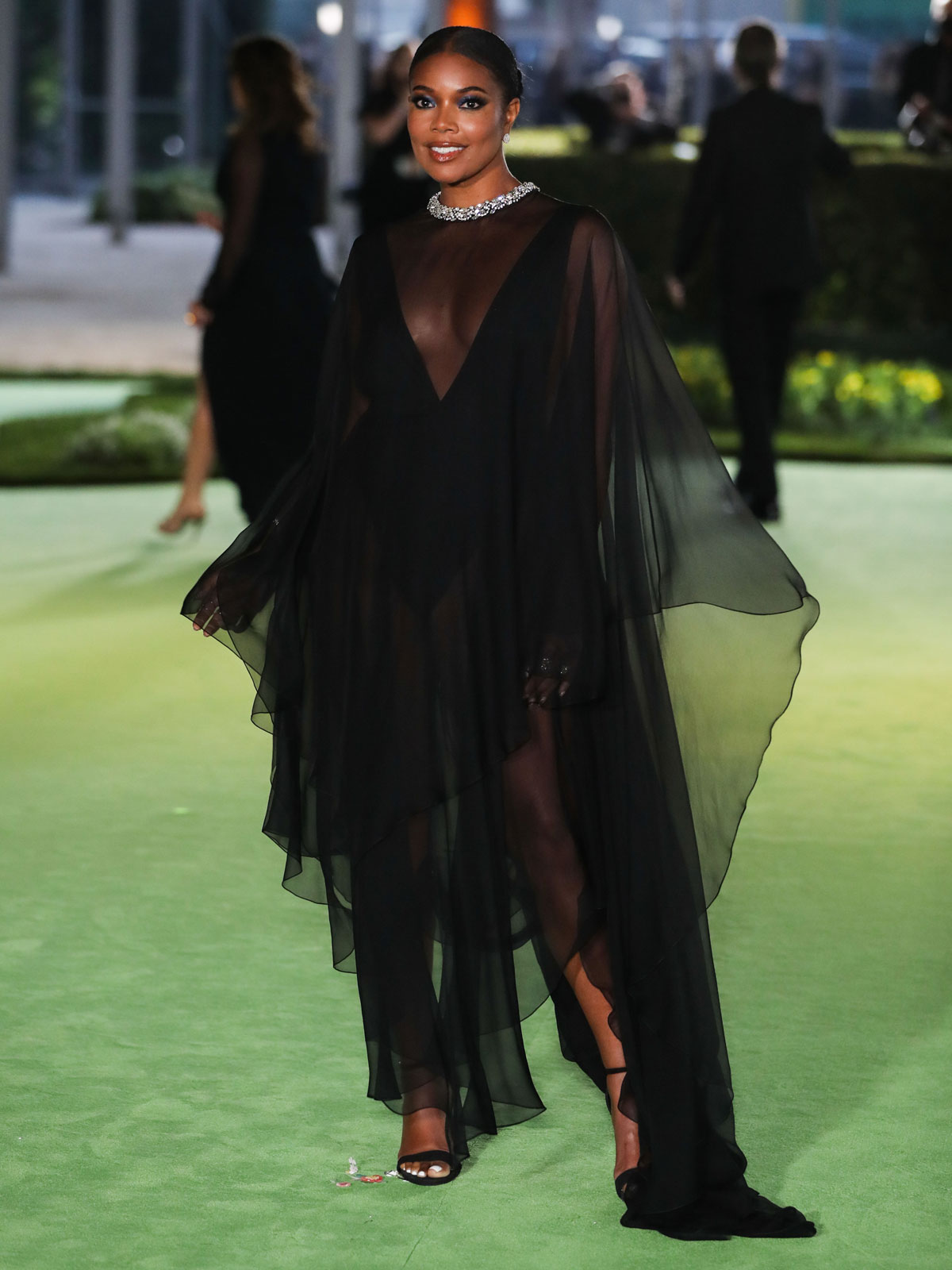 Dwyane Wade was there too. Gabrielle's memoir just came out. She's getting the most headlines for talking about the time Dwyane had a baby with another woman in 2013, maybe when they were on a break. I don't know how these celebrities can put all their business out in public like that, but I'm not famous.
Embed from Getty Images
Jennifer Hudson also looks disappointed with her Alexandre Vauthier gown. It's just an LBD with a bunch of asymmetric sparkly fringe on it. Sometimes I think the famous women get roped into these looks by their stylists and just go along with it because they know they'll get a better dress the next time around.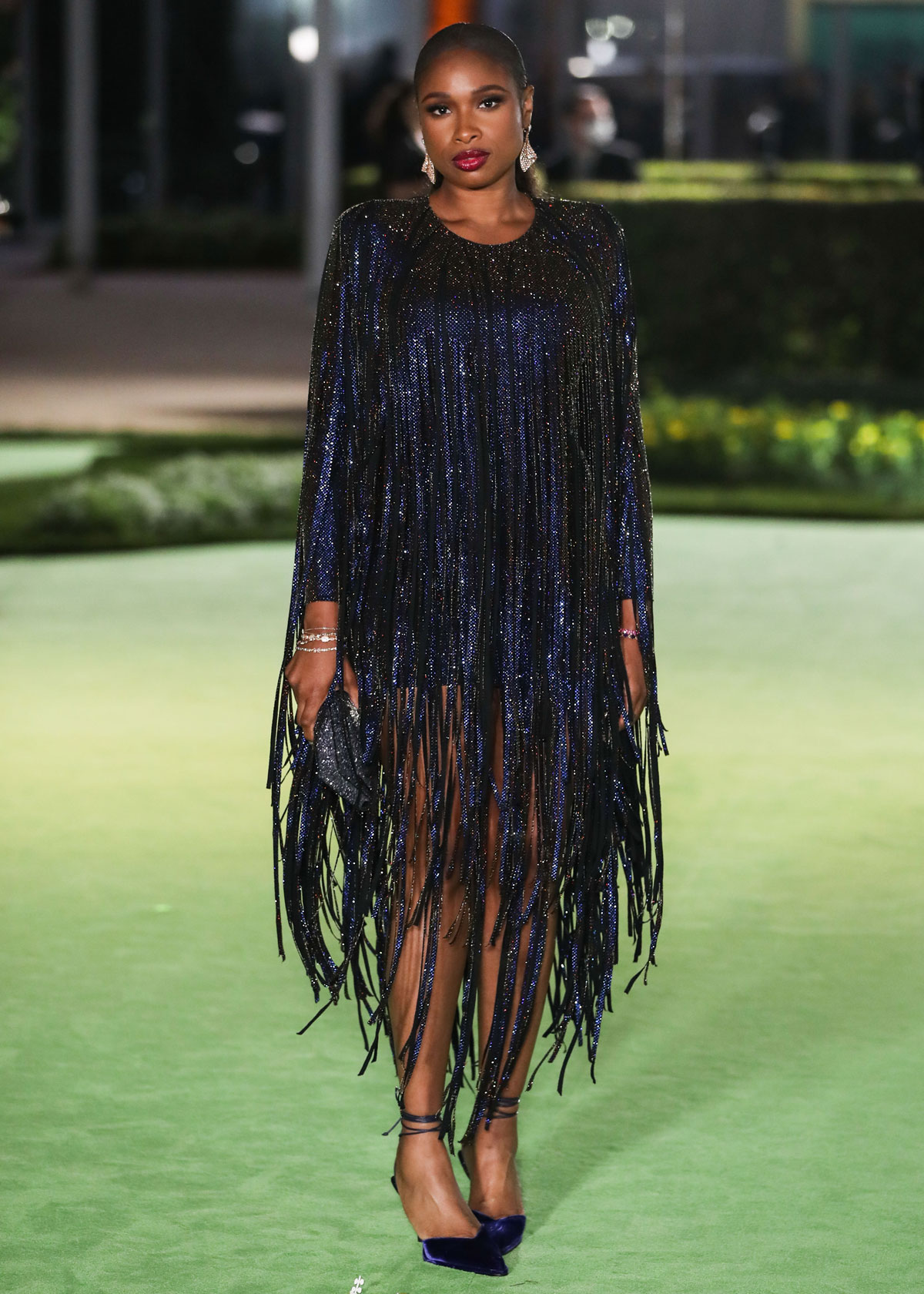 Photos credit Avalon.red and Getty
Source: Read Full Article