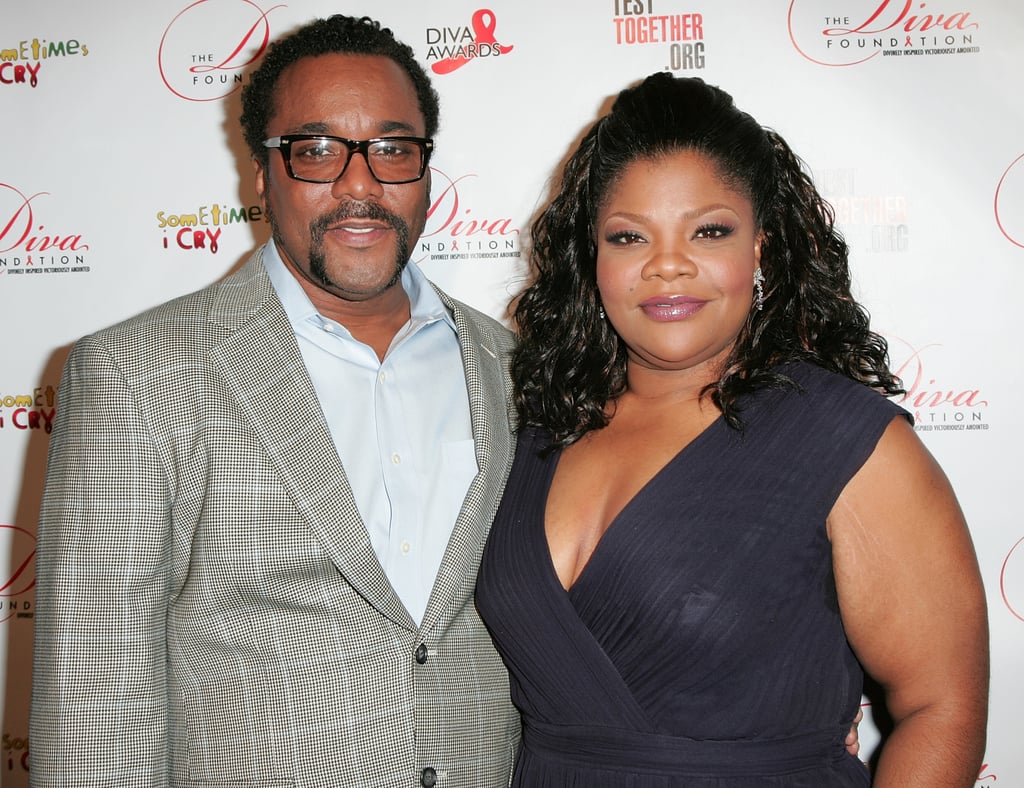 Mo'Nique Recalls 13-Year Feud With Director Lee Daniels: "It's a New Chapter"

Mo'Nique is finally ready to put the past behind her, and by that she means her 13-year feud with Lee Daniels. In the midst of her return to TV, movies, and standup comedy (by way of her Netflix special, "My Name Is Mo'Nique"), the comedian sat down for an interview with The Hollywood Reporter, published on March 8, to recap the years of her career after she won her 2010 Oscar for Daniels's "Precious" — a movie that also led to their public fallout.
It all started in 2009 in the run-up to Mo'Nique's big night at the Oscars, when, according to the comedian, she refused to do full-court press for "Precious" because she wouldn't be compensated to promote it during award season, per THR. At the time, Mo'Nique was hosting a talk show on BET and also wanted time to spend with her husband (and manager), Sidney Hicks, and her sons Shalon, 32, and twins Jonathan and David, 17. Lionsgate, who backed the film, as well as "Precious" executive producers Tyler Perry and Oprah Winfrey, were allegedly unhappy with Mo'Nique's decision, which ultimately led to her and Daniels not speaking for 13 years.
During that more than a decade-long disagreement, claims were made by both Mo'Nique and Daniels in the press, with each telling their perception of how and why the feud continued as long as it did. In a 2015 interview with THR, Mo'Nique alleged that the movie director "blackballed" her from working in Hollywood, also leveling similar claims at Perry and Winfrey, who she's still on the outs with, claiming they aided in the effort.
"One of the networks said to [Lee] that I was 'really difficult to work with,'" Mo'Nique said at the time. "Whoever those people are who say, 'Mo'Nique is difficult,' those people are either heartless, ruthless, or treat people like they're worthless. And that's unacceptable . . . I come from a blue-collar town — and being from that place, you learn not to let anybody take advantage of you. You don't let people mistreat you. You stand up for what's right."
Which is what Mo'Nique did through the years as she continued to speak out about the feud and her mistreatment in Hollywood on various mediums. That is until Daniels issued her a public apology in 2022 during a comedy show in Staten Island, NY, where the two finally buried the hatchet.
Mo'Nique touched on the pair's mended friendship during an interview with Entertainment Tonight, published on April 4, recalling a moment when she and Daniels discussed how they naturally reunited. "When I tell you, we went for a walk one day . . . and he said, 'Someone asked me, was it awkward? You know, was it uncomfortable?' And he said, 'You know, when we got back together, it was as if we were never apart,'" she told the outlet. "And that's what it was."
Read ahead to find out more about what transpired during Mo'Nique and Daniels's years-long feud and how they later reconciled their friendship.
Source: Read Full Article