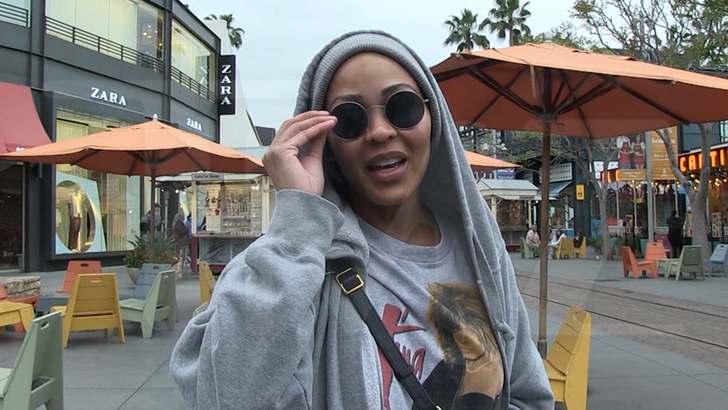 2:37 PM PT — 4/14 — Looks like NLE Choppa isn't ready to throw in the towel just yet … and reacted to our interview with Meagan Good on Friday with a Hail Mary prayer.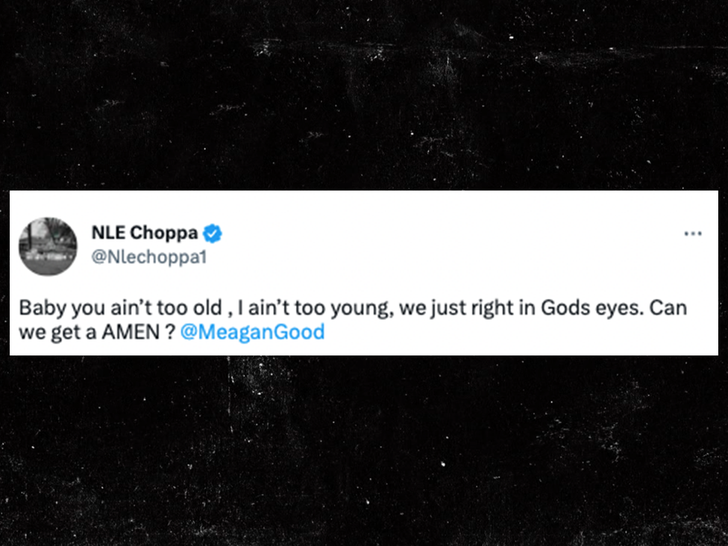 Valiant … but we still don't think it's happening, bud.
Meagan Good is extremely flattered NLE Choppa desires her heart … which is why she's spurning his advances with the softest touch!!!
TMZ Hip Hop caught up with Meagan at the Grove in L.A. following the embarrassingly viral moment of her hanging up on NLE … who'd made an impromptu phone call to her while on "The Jason Lee Show."
NLE was the butt of jokes for weeks as social media trolls accused the Memphis rapper of simping for Meagan, but she tells us that's not what really happened.
Storyline is one big 'ol game of telephone!!!
Meagan clarifies she did not intentionally dial tone NLE — her mother had called and their call got disconnected. But, here's what ya didn't know … Meagan says she eventually called him back and they talked!!!
Waiting for your permission to load the Instagram Media.
Despite his noble advances, Meagan says there will be no first date with NLE as he's a tad too young for her … unlike Marques Houston, who's defending his 19-year age difference with his wife.
Meagan's 41 years young while NLE can't legally drink until November. Guess he'll have to try in another lifetime.
Originally Published — 4/13 8:21 AM PT
Source: Read Full Article