In preparation of her baby's arrival, the 'Mean Girls' actress and her financier husband throw a rustic bash attended by her mother, sister, brother, stylist and best friend.
AceShowbiz –Lindsay Lohan has oozed pregnancy glow at her baby shower. One month after going public with the happy news of her expecting her first child, the "Mean Girls" actress was joined by her loved ones at a festive bash held in celebration of her baby's upcoming arrival.
On Sunday, April 16, the 36-year-old made use of Instagram Story to share a photo from the rustic-themed baby shower. The photo captured her sitting down at a table with her mother Dina Lohan and sister Aliana Lohan. On the table, she had a round yellow frosted cake and a white wooden flower box which had "Oh baby" written on it.
For the occasion, the "Lindsay Lohan's Beach Club" star looked stunning in a sleeveless orange fit. It could be seen in the picture that she had her wavy long brunette hair tied. She completed her orange ensemble of the day with a matching purse that she put on the table in front her.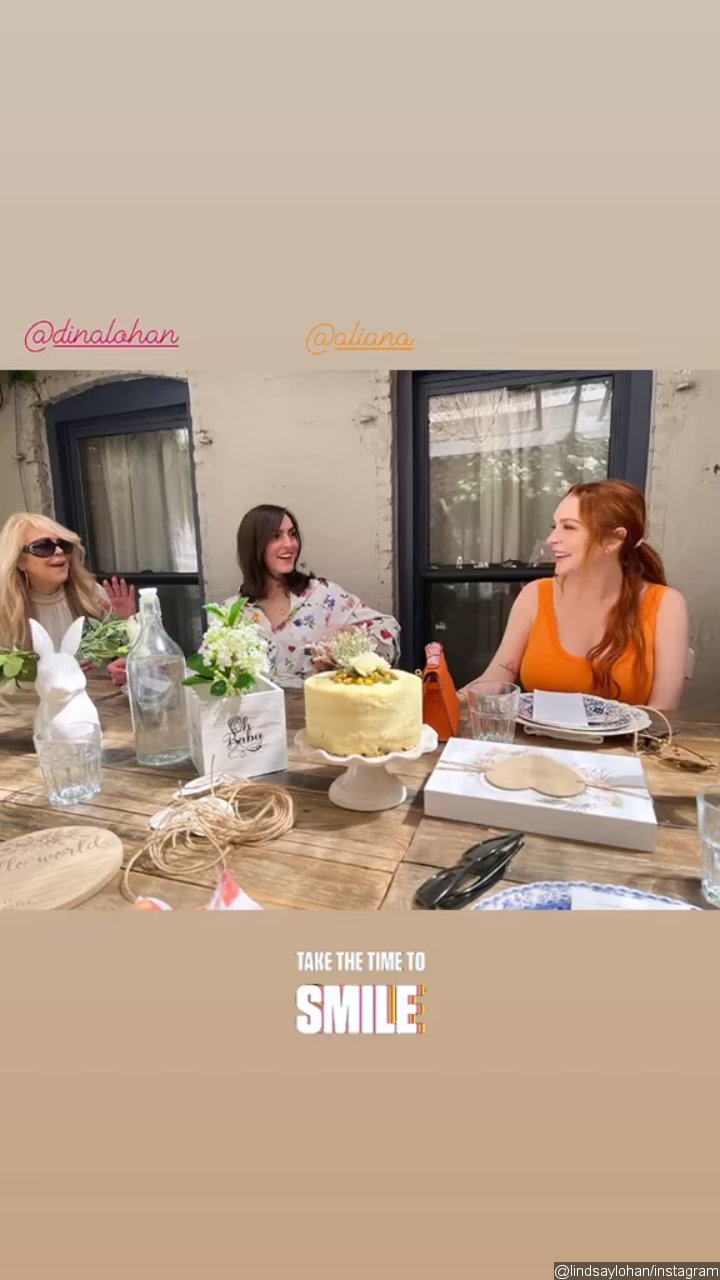 Lindsay Lohan was joined by sister Aliana and mother Dina at her baby shower.
Aside from Lindsay, her sister Aliana also took to Instagram Story to share a photo of the meal she might have enjoyed at the baby shower. The snap showed a large plate of various Middle Eastern salads including hummus and baba ganoush. Over it, she used a GIF sticker that read, "Delicious."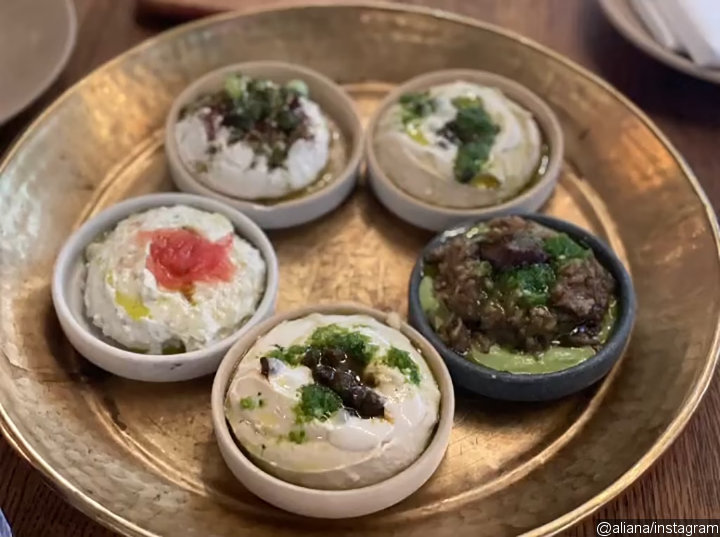 Lindsay might have various of Middle Eastern salads at the party.
Joining the ladies during the weekend festivity were Lindsay's husband Bader Shammas and brother Dakota Lohan. The actress' model brother additionally unleashed an Instagram photo capturing himself and Bader at the happy event. "Ma brother for life," he noted.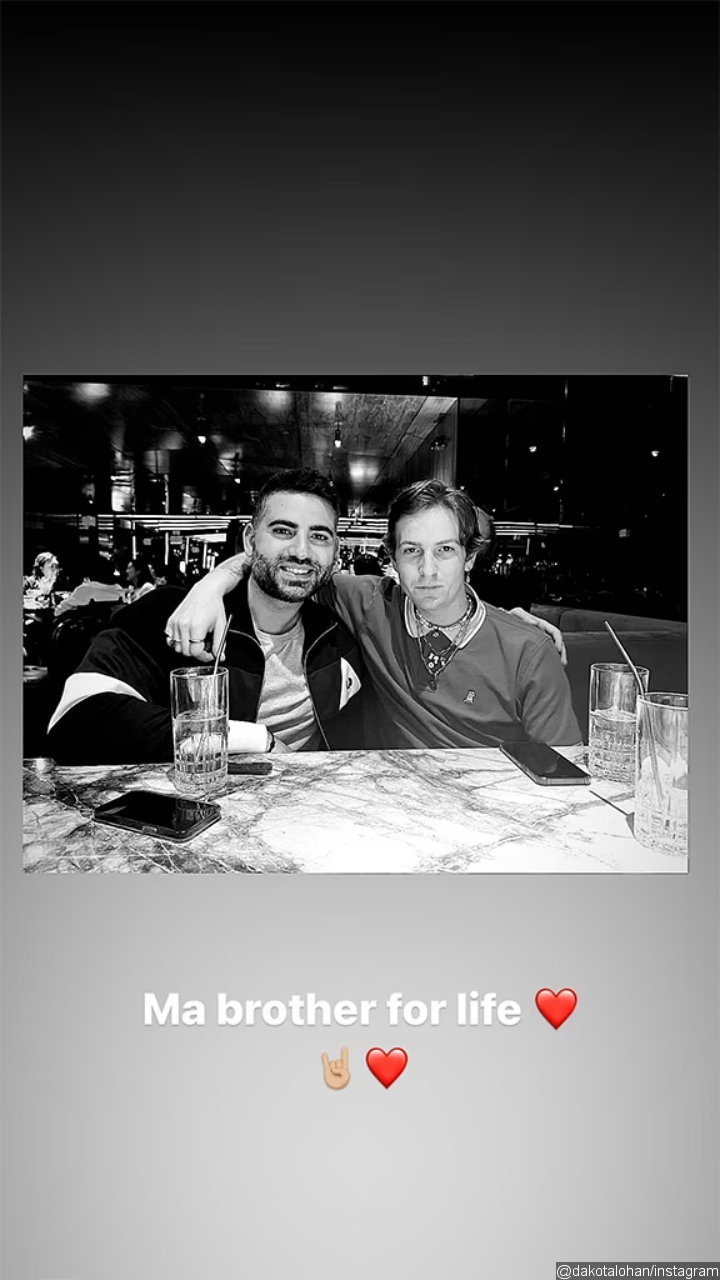 Lindsay's husband Bader Shammas and brother Dakota Lohan also celebrated the bridal shower weekend.
In addition to her family, Lindsay also had her pal Samantha Pariente and stylist Juliet Angus celebrating with her. Samantha shared an Instagram Story photo from the baby shower capturing herself, Lindsay and Aliana. "16 years and nearly 3 babies later… It's still us," she noted over the post.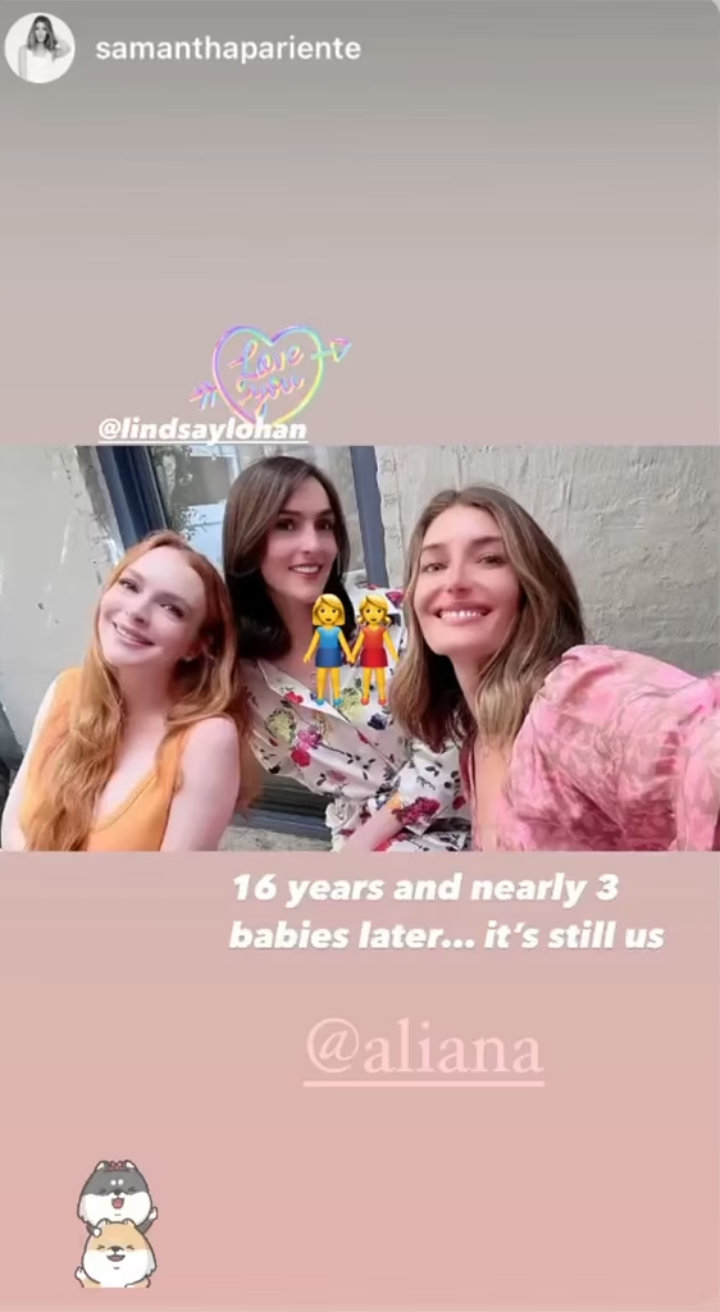 Lindsay was also joined by her pal Samantha Pariente at the bash.
Similarly, Juliet let out a selfie of herself and Lindsay on Instagram Story. "Flew into town to shower my gorgeous preggers bestie and glowing Mama-to-be @lindsaylohan," she wrote.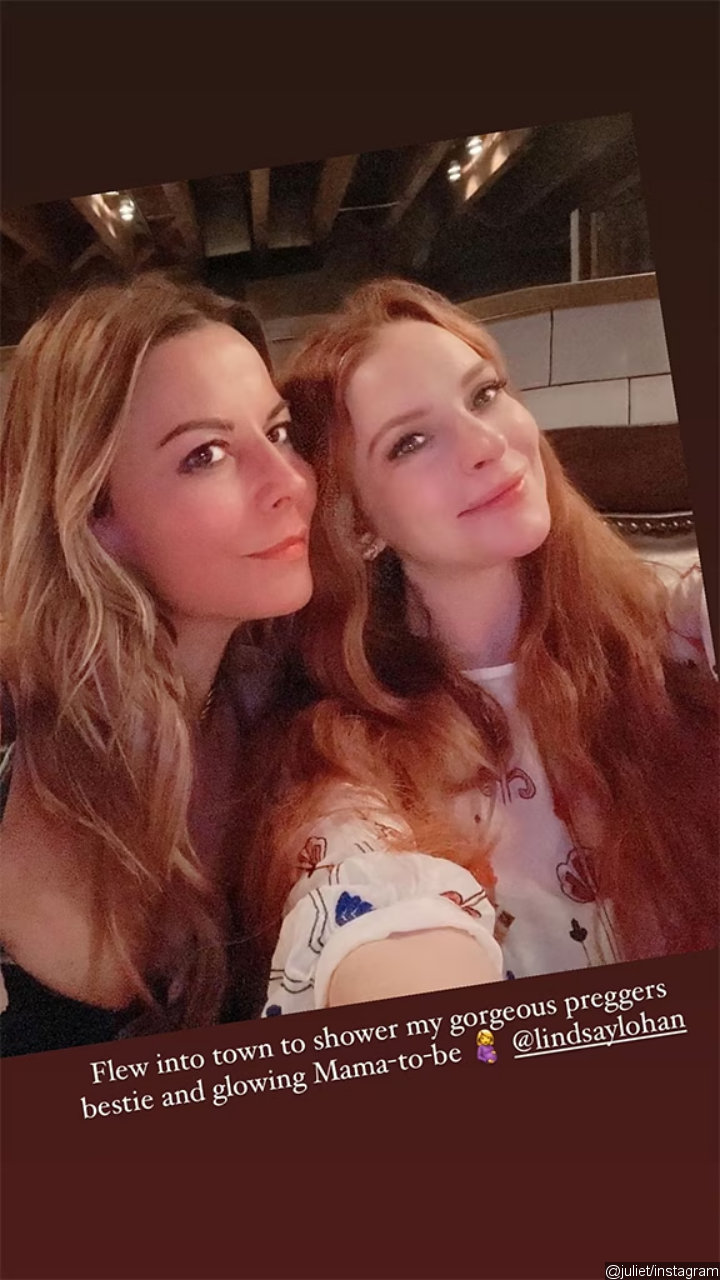 Lindsay also had her stylist Juliet Angus celebrate with her at the bash.
Lindsay announced her engagement to Bader back in November 2021. Nearly a year later, in July 2022, after she called him "husband" on her Instagram post, their rep confirmed their marriage. In March 2023, the actress unveiled via Instagram that she and her husband are expecting their first child together.
You can share this post!
Source: Read Full Article