When Kumail Nanjiani was cast in The Eternals, he went to Marvel and asked if they would help him get into superhero shape for the movie. They agreed, helping him out with dietitians, food-preparers and fitness trainers. All of it changed his life in profound ways – he's still the same cat-cuddling gamer and comedy nerd, but now he's ripped as hell and obsessed with working out and maintaining everything. Plus, in interviews, he sounds like he's aware of how close he's coming to disordered eating, and he also thinks about food constantly. I trust Kumail and his self-awareness though, and for the past two years, it mostly sounds like he's just gotten into a new thing and he's trying not to f–k it up.
So over the holiday season, Kumail posted various photos to his social media of his stay-at-home lowkey celebrations with his wife Emily. As you can see, Kumail still looks beyond ripped. He's also kept the weight off of his face and he's looking incredibly chiseled. Which led to people on the internet making fun of him for, like, keeping up his workouts and not gaining tons of weight after he finished The Eternals?
— Chelsea Fagan (@Chelsea_Fagan) January 3, 2021
— Wemin O'Misechs (@GinzoBall) January 3, 2021
— krat (@KWholesaler) January 3, 2021
You get the idea. After all of that – including many accusing Kumail of using steroids – there was a backlash to those people and accusations of racism:
— Alex Winter (@Winter) January 3, 2021
Kumail Nanjiani does it and people call him "grotesque" and assume he's using steroids.
I hate it here. pic.twitter.com/9LSfvreUtc
— Michelle (@meesh_llegos) January 3, 2021
Does nobody remember what Chris Pratt or Chris Evans looked like before landing superhero roles? Or do we just reserve that kind of criticism for people of color?
— Danielle Ames 🇺🇸🌊🌈 (@DanielleAmes10) January 3, 2021
Anyway, yeah, all of that. I think Kumail worked harder than he ever has in his life to transform his body and he doesn't want to backslide, and he's doing a good job keeping it up. As for the changes to his face and how he looks so chiseled now – many men and women lose the "roundness" in their faces in their late 30s and 40s. I'm still waiting for that to happen to me so I can have some real g–damn cheekbones, but no, I still have the same old chubby babyface as always.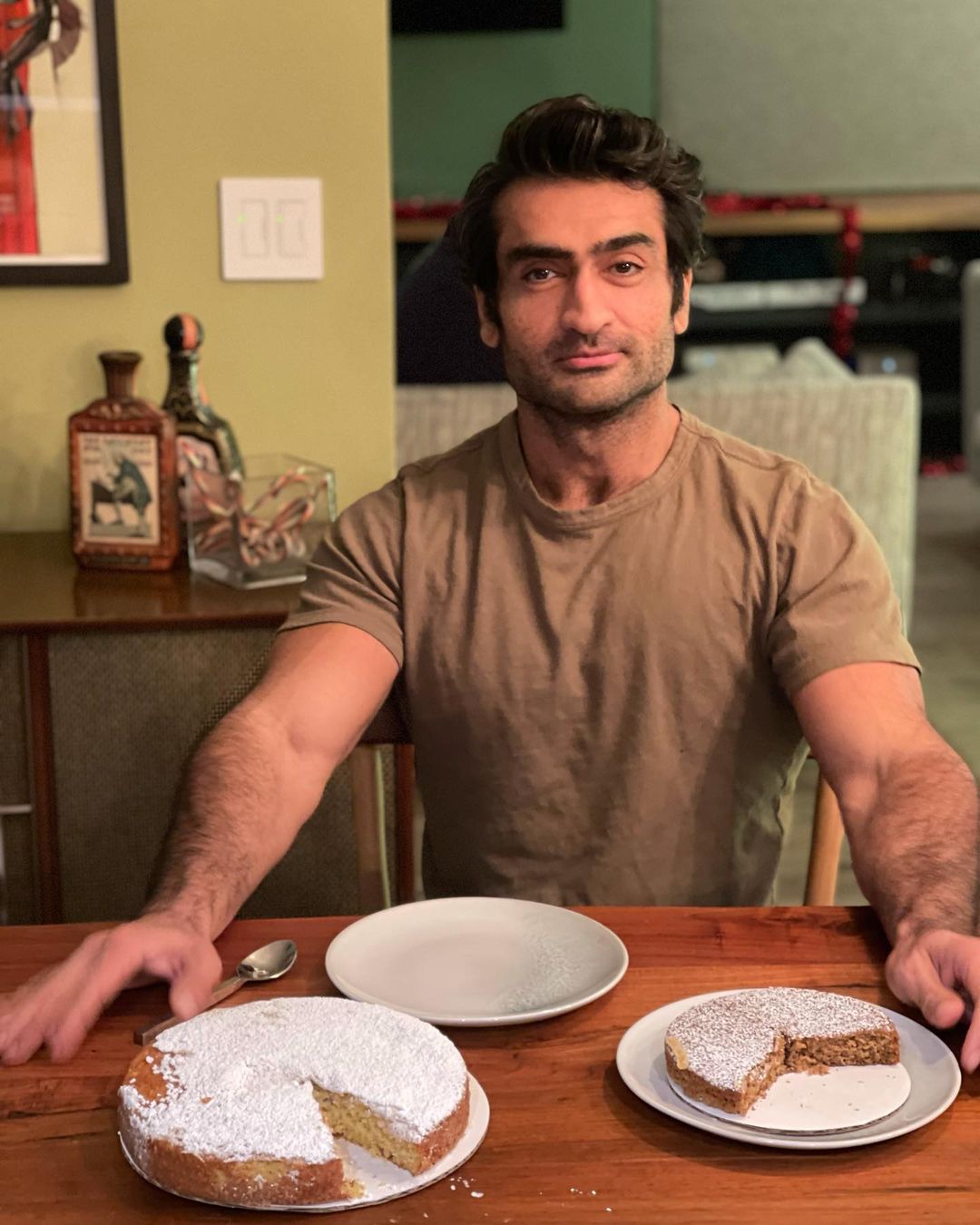 Photos courtesy of Kumail's Instagram.
Source: Read Full Article