Kim Kardashian and Britney Spears are both megastars, yet fans rarely see their names in the same sentence. Kardashian is a reality star and business mogul, while Spears is an iconic singer and entertainer. But the two celebrities have crossed paths a few times over their long careers, and some of their interactions are shocking. Here's what Kardashian said about one encounter with Spears.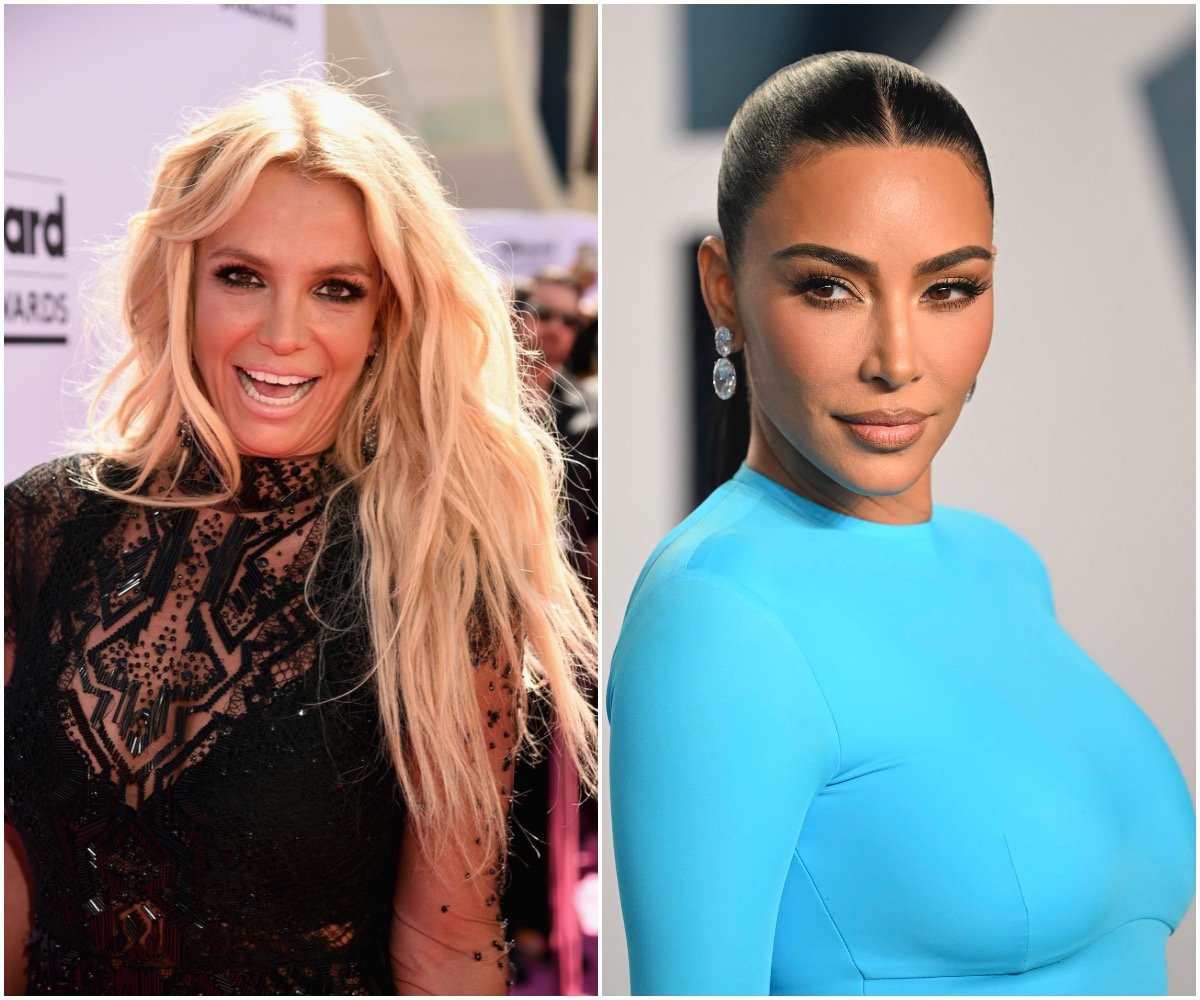 Kim Kardashian reportedly once said that Britney Spears wanted to be her 'lesbian lover'
Britney Spears and Kim Kardashian don't appear to be particularly close, although they have a mutual famous friend, Paris Hilton. But at one point, the two stars were close enough that Spears allegedly felt comfortable confessing her lust for Kardashian.
The reality star said of Spears (according to Radar Online), "She said she loves me and she loves my butt and how she wants to be my lesbian lover." Kardashian was so surprised that she didn't know how to respond. "I mean, what do you say to that other than 'No thanks'?"
But Kardashian said she would consider being the pop star's paramour – for a price. "Actually, maybe I would do it for a million bucks," she said.
It's unclear when the Keeping Up with the Kardashians star made the alleged remarks, but similar reports are dated in 2007, so it was likely the same year that the long-running show first aired.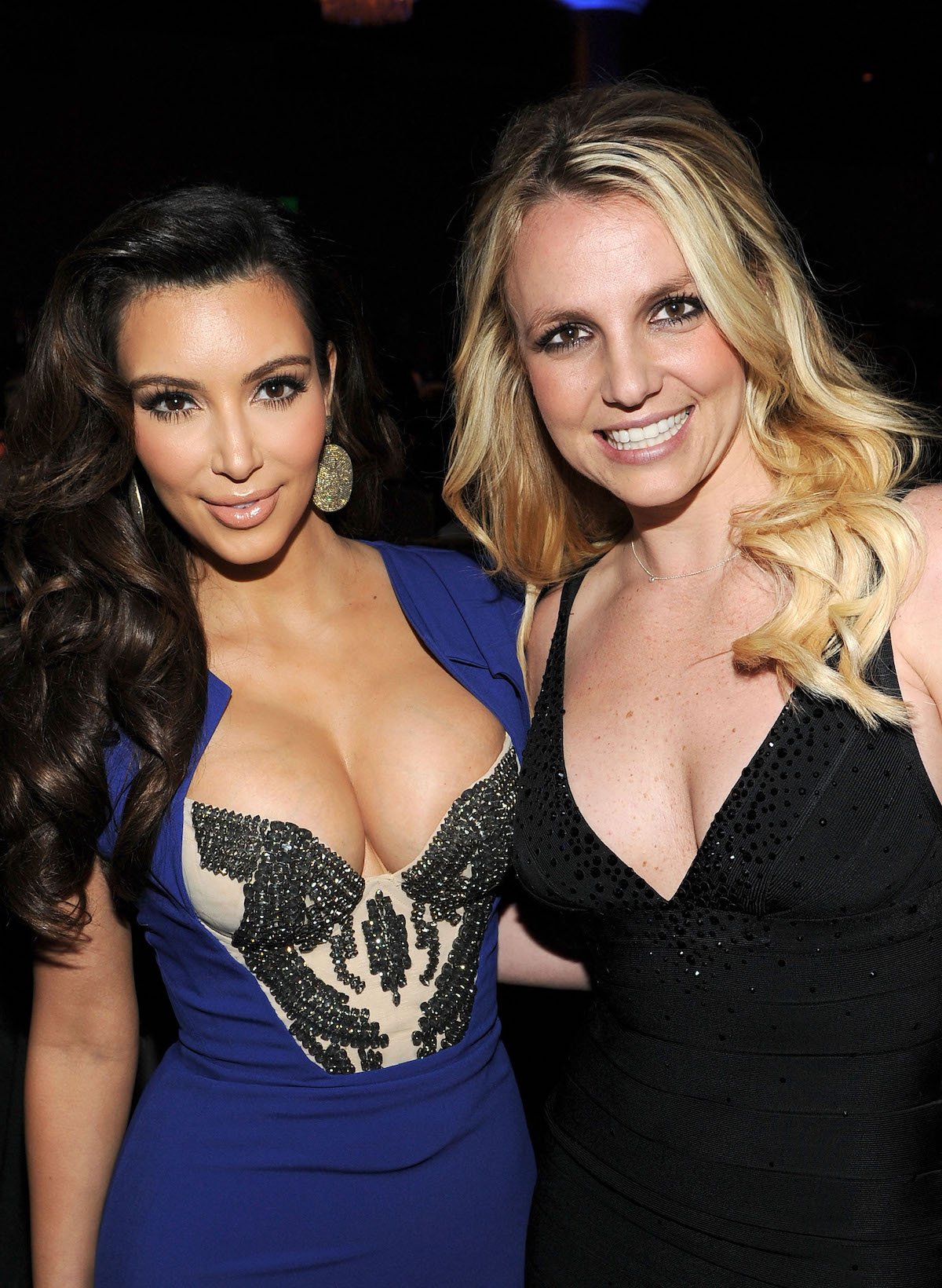 Kim Kardashian defended Britney Spears during her conservatorship battle
Although Kim Kardashian and Britney Spears may not have been lovers or best friends, the reality star recently defended the pop icon during her conservatorship battle.
In March 2021, Kim Kardashian shared her opinion about the documentary Framing Britney Spears. She got candid about feeling the same pressure as Spears while facing intense media scrutiny.
"So I finally watched the Britney Spears documentary this week and it made me feel a lot of empathy for her," Kardashian wrote in her Instagram Stories (per Billboard). "The way the media played a big role in her life the way it did can be very traumatizing and it can really break even the strongest person. No matter how public someone's life may seem, no one deserves to be treated with such cruelty or judgement [sic] for entertainment."
The reality star went on to write about crying "every single day" about media ridicule over her changing body during her pregnancy with her first child, North West.
Kardashian concluded, "I'm sharing this just to say I really hope everyone involved in the business of shaming and bullying someone to the point of breaking them down might reconsider and instead try to show some understanding and compassion." She added, "You just never fully know what someone is going through behind the scenes and I've learned through my own experiences that it's always better to lead with kindness."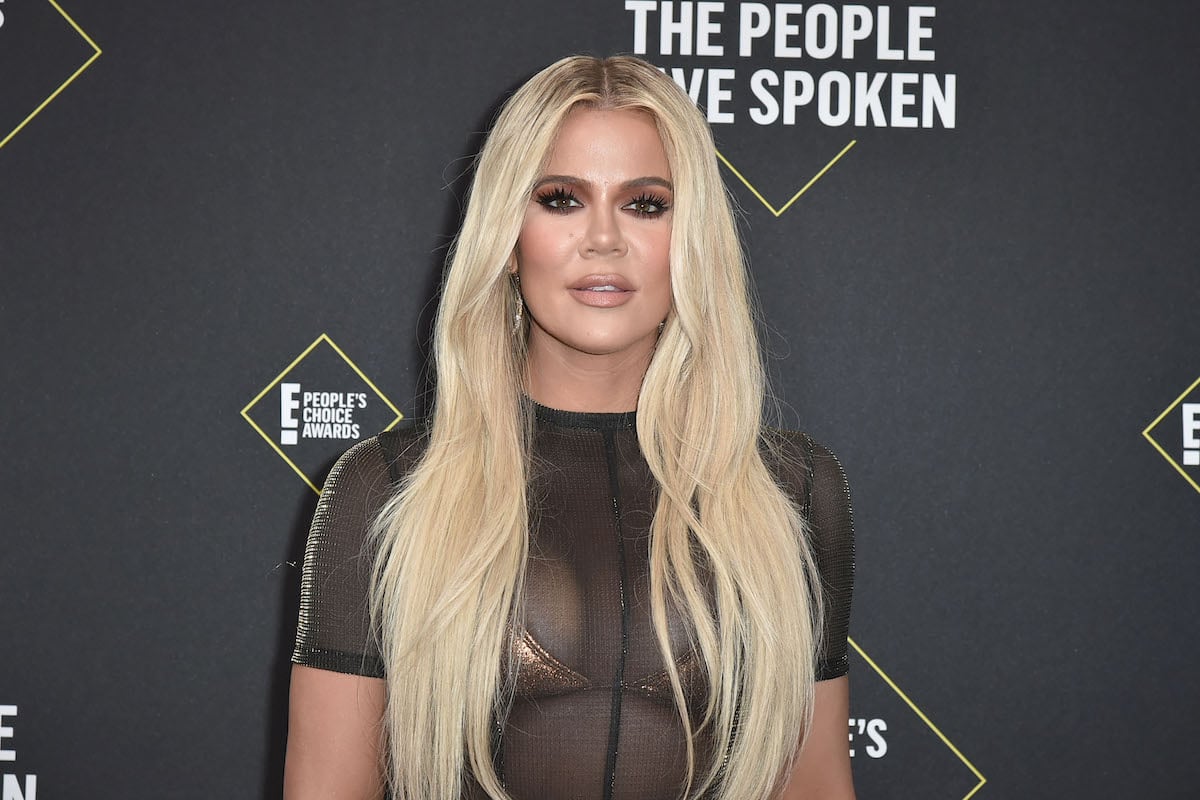 Khloé Kardashian has a connection with the pop star 
While Spears may not be very close with Kim Kardashian, she appeared to have a friendship with her younger sister, Khloé.
They were once spotted at a Nicki Minaj concert together. It's unclear whether Spears and Kardashian met up before the event or merely ran into each other at the show, but they seemed to have a great time and enjoy each other's company. 
Khloé Kardashian and Britney Spears also worked together on The X Factor, and the reality star had nothing but kind things to say about the pop singer. "I am actually surprised at how honest she is on the show," Kardashian admitted (per Digital Spy). I thought she would be more quiet and reserved, I think she's hysterical." 
Source: Read Full Article