Royal family member Kate Middleton subtly honored her late mother-in-law, Princess Diana, while seated next to Camilla Parker Bowles during Trooping the Color. The yearly event was the first in four days of celebrations to honor Queen Elizabeth's Platinum Jubilee. However, the subtle nod to Princess Diana's continued influence over the royal family was apparent to followers of the clan.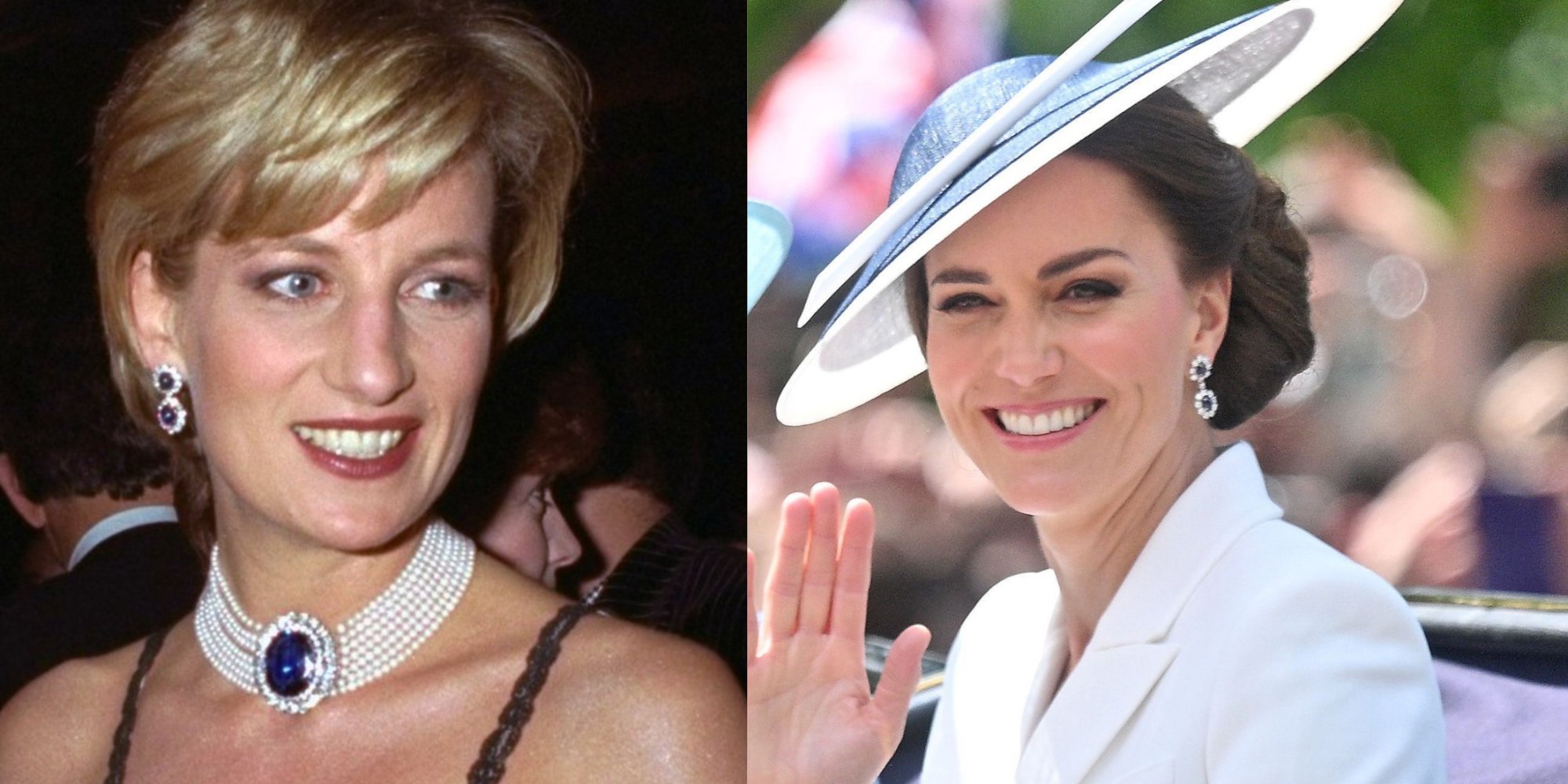 How did Kate Middleton honor Princess Diana during the event?
Kate Middleton sat alongside Parker Bowles in a carriage that also carried her children, Princes George and Louis, and Princess Charlotte.
The siblings waved at the crowds from their seats across from their mother.
George, 8, smiled in a navy suit with his 4-year-old brother seated beside him. Sister Charlotte, 7, sat next to Louis.
Middleton waved to the crowds lined up for the procession. She wore a white Alexander McQueen dress and navy hat trimmed with a large white band. Philip Treacy designed the cap.
Middleton accessorized her outfit with teardrop-shaped sapphire-and-diamond earrings that were a favorite of Princess Diana.
Diana paired the earrings with a sapphire and pearl choker during a visit to Ottawa, Canada, in 1991, and again at the Met Gala in 1996, reported Town & Country.
Middleton has worn the McQueen suit previously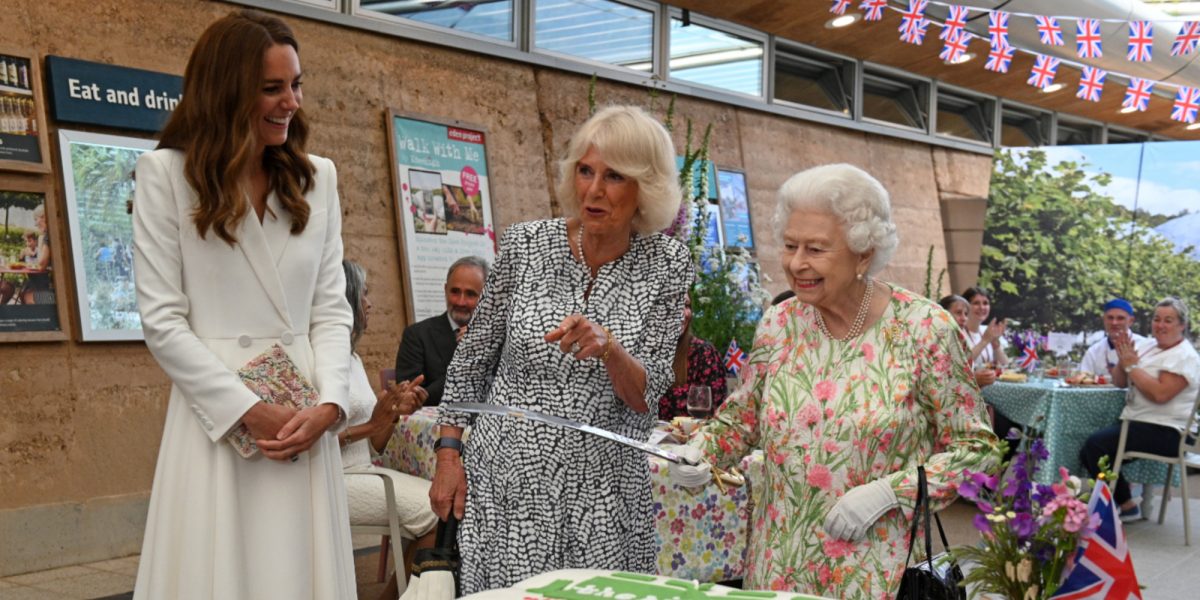 The duchess previously sported the coat dress while attending the Eden Project for the G7 reception in 2021, reported Page Six.
She attended that event alongside Queen Elizabeth, Prince William, and Prince Charles' wife, Camilla Parker Bowles.
This event occurred during the queen's 95th birthday celebration one year prior. In contrast, the Trooping the Color event was a smaller-scale affair due to ongoing coronavirus (COVID-19) restrictions.
Kate Middleton was not the only royal to recycle their outfit
https://www.instagram.com/p/CeTaSVHMDzt/
People Magazine reported that Middleton was not the only royal to recycle their look for the 2022 event.
Parker Bowles had previously worn her blue striped dress by Bruce Oldfield with a hat by Philip Treacy. She wore the same outfit in June of 2021 to attend the Royal Ascot.
However, the best repurposing of an outfit went to Prince Louis.
The four-year-old donned an adorable sailor suit with a sweet past.
The outfit was the same garment Louis' father, Prince William, wore to the yearly event in 1985. He was just two years old at the time.
Both Princess Charlotte and Prince George both donned blue-hued ensembles as well.
Charlotte wore a royal blue dress and George, a navy suit jacket.
The children matched the hue donned by their great-grandmother.
Queen Elizabeth wore a powder blue suit with a matching hat and gloves. An ivory trim highlighted the suit and hat.
Trooping the Color celebrates the ruling monarch's birthday and the British Armed Forces.
Queen Elizabeth celebrated her 96th birthday on Apr. 21.
However, it generally occurs in warmer weather, typically during the second weekend in June.
RELATED: Royal Family Fans Claim It's 'Lovely' to See William and Kate's Children Make Jubilee Procession Debut
Source: Read Full Article