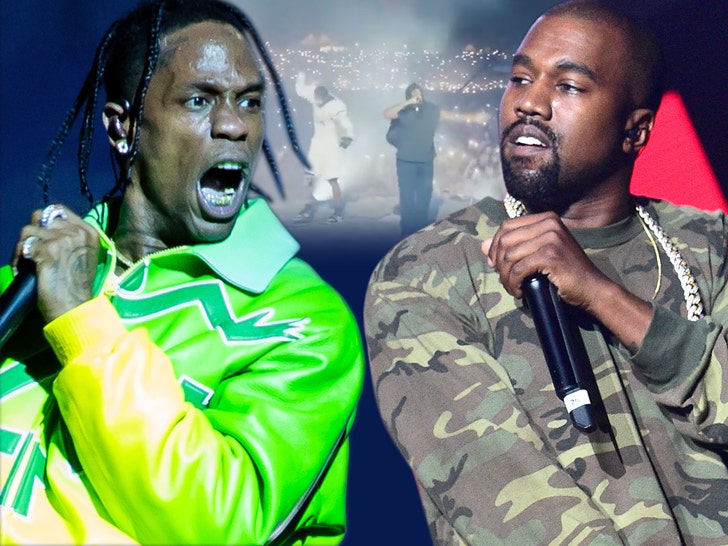 Kanye West just officially made his return to the stage, all thanks to Travis Scott, who like Ye, is very familiar with the masses turning against him.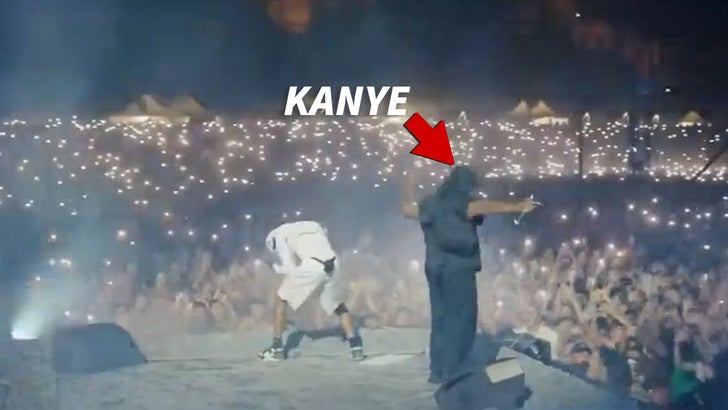 Travis is currently performing a massive show in Rome — on the heels of the release of his "Utopia" album — and surprised the crowd by bringing out Kanye. Before Kanye appeared, Travis told fans there's, "Only one human being on this mother f****** planet that has ever walked side by side with me through anything and every mother f****** thing."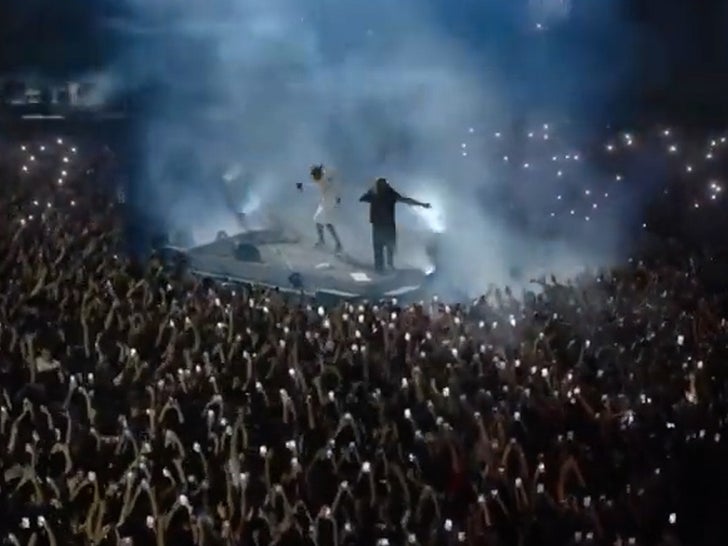 The crowd erupted as Ye got on stage, performing "Praise God" — a song featuring Travis from his "Donda" album. Clearly a bit rusty, Ye missed most of his lyrics but was saved by the backing track. He also went on to perform crowd favorite "Can't Tell Me Nothing."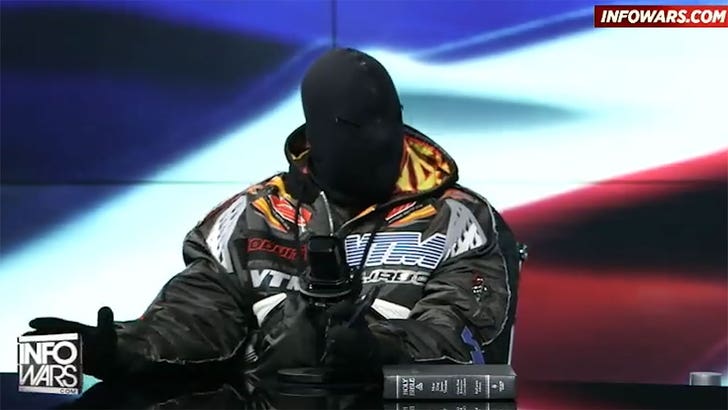 Kanye's appearance marks his first big performance since he made antisemitic remarks, more than doubled down on said remarks, was dropped by Adidas, and lost billions. Remember, he told Alex Jones he loved Hitler — among other things.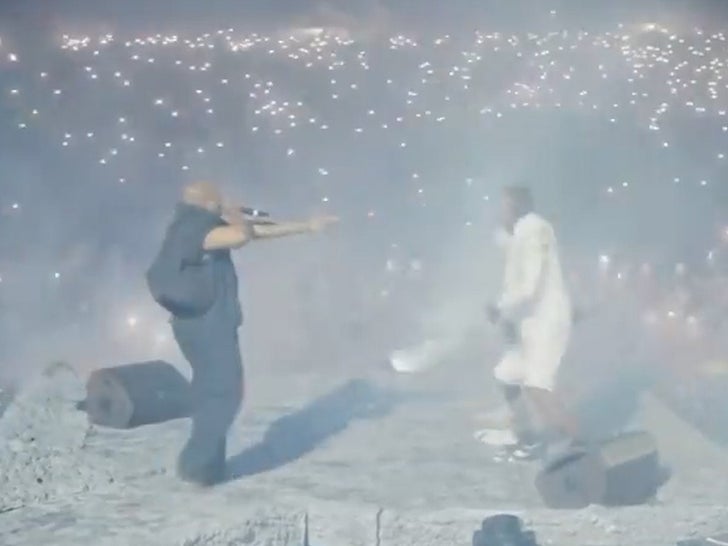 Many in music and entertainment have distanced themselves from or totally cut Kanye out, but Travis still clearly has an allegiance to his friend.
Of course, Travis is no stranger to public strife … facing a ton of heat for his Astroworld music festival where 10 fans lost their lives. Travis is still facing several lawsuits from the festival, but a grand jury found that he was not to face any criminal charges.
Source: Read Full Article