Jennifer Lopez and Ben Affleck reuniting in 2021 has fans believing in love again. The "Let's Get Loud" singer delighted fans when she wore a wedding dress during her performance at the American Music Awards on Sunday, Nov. 21, hinting that she might be ready for marriage with her famous partner.
Here are the details of J.Lo's AMAs performance and what she has said about the possibility of marrying Affleck. 
Jennifer Lopez wore a wedding dress and sang 'Marry Me' during her AMAs performance
The "Dance Again" singer stunned the crowd at the AMAs by wearing a Dolce & Gabbana tulle corset gown and matching veil. The look was very bridal, making fans think J.Lo was hinting at a wedding with her boyfriend, Ben Affleck, in the near future.
The 52-year-old superstar performed the song "On My Way (Marry Me)," further enhancing the idea that she has wedding bells on the brain.
The track is from Lopez's upcoming film, Marry Me, which is scheduled to premiere in February 2022.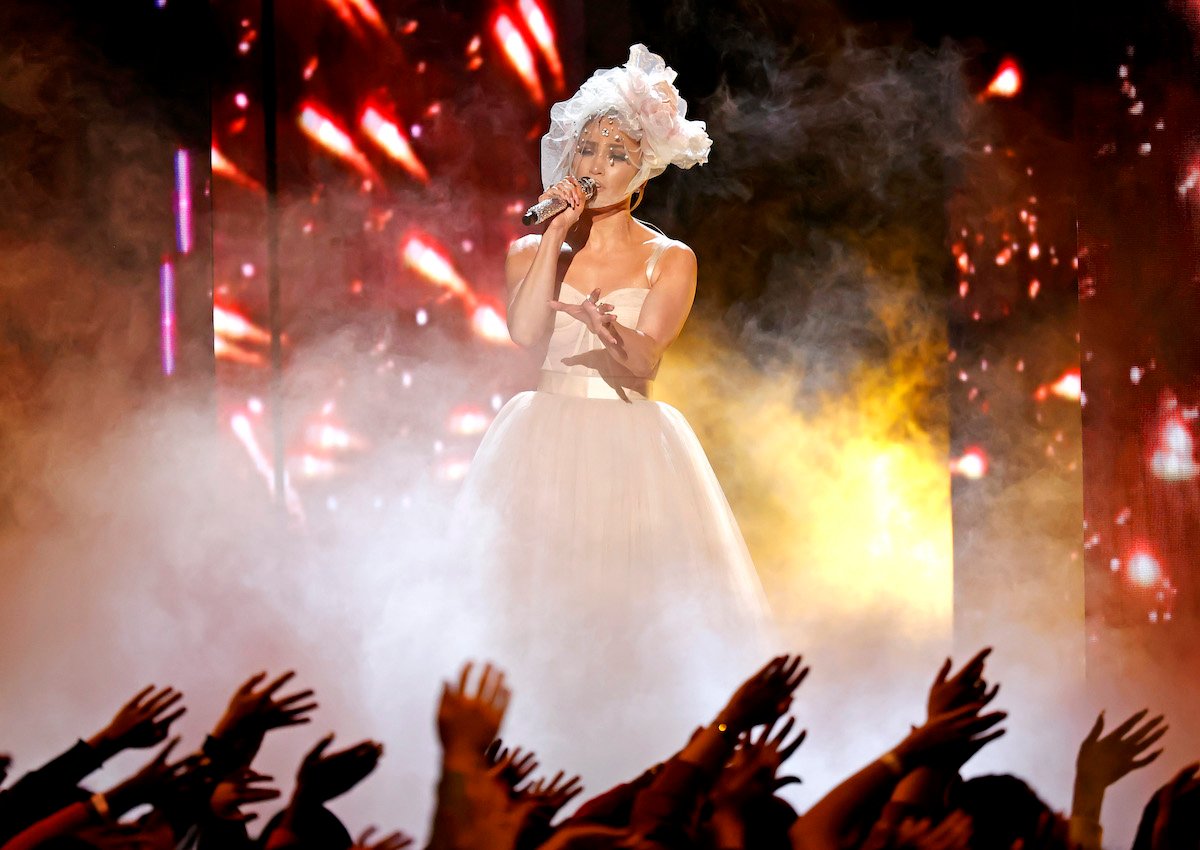 Jennifer Lopez said she would get married again while dating Ben Affleck
Lopez has had a number of high-profile relationships, and she has been married three times. Before reuniting with Affleck in 2021, she was engaged to the Gone Girl star back when they first dated in the early 2000s. She was recently engaged to Alex Rodriguez before they broke up in April.
During a Nov. 18 interview with Today, J.Lo revealed that she still wants her "happily ever after" and would get married again, despite her past failed marriages and broken engagements. 
"Yeah, I guess," she said when asked if she would consider marriage again. "You know me; I'm a romantic, I always have been. I've been married a few times. I still believe in happily ever after, for sure, 100 percent."
Between her comments, her upcoming movie role, and her AMAs performance, it would be nearly impossible for J.Lo not to think about marriage!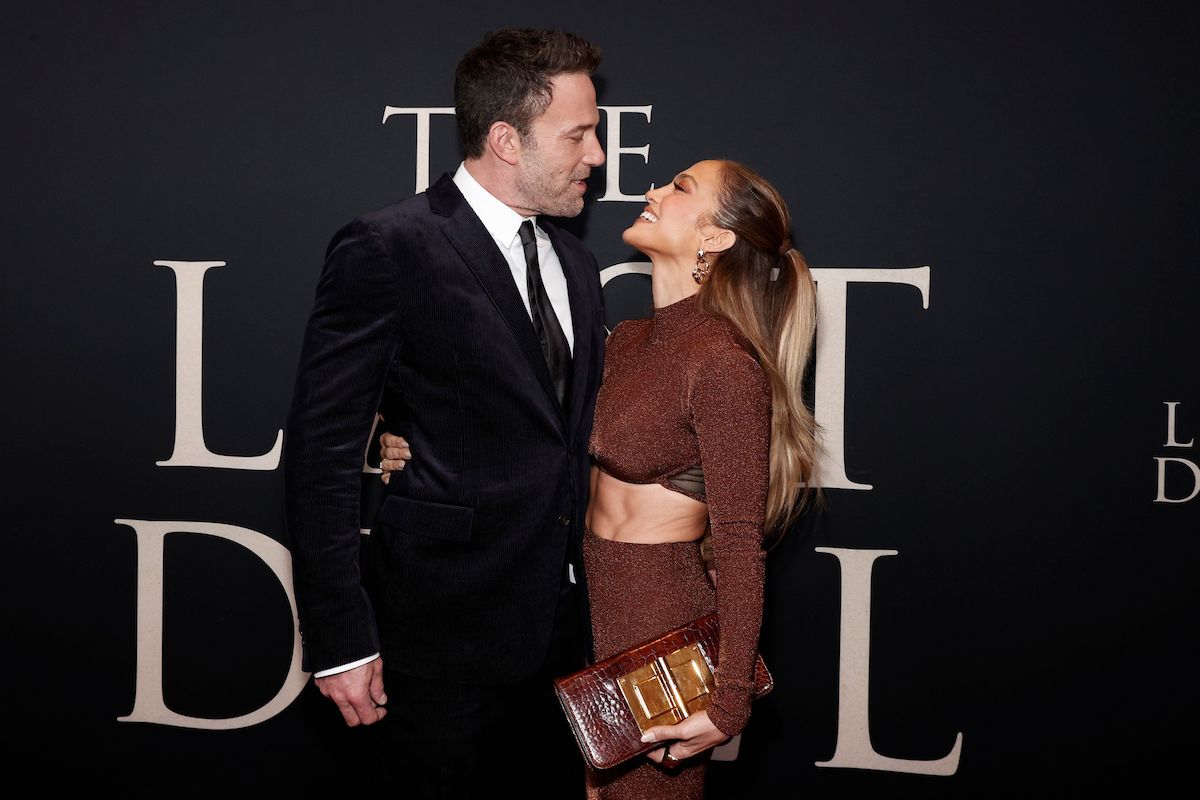 The singer/actor has spoken about her similarities to her 'Marry Me' character
In Marry Me, J.Lo plays a famous singer who has been married multiple times. There are obvious parallels between Lopez's movie character and her real life.
During her Today interview, the Jersey Girl actor acknowledged the similarities between her character, named Kat Valdez, and herself.
"If you can't laugh at yourself and just take it as it comes, I just don't think about those things," Lopez said. "I feel like I'm a human being like everybody else. I've had my ups and downs, I've made mistakes, and I'm really proud of where I've come to in my life and who I am as a person, as a mom, and as an actor and as an artist. So yeah, it's OK, everybody's got that."
Source: Read Full Article