Jay-Z has long been considered one of the greatest rappers of all time. Certain audiences would argue that he's the best to ever do it, and with his long list of accomplishments and accolades, it makes sense why they'd feel that way.
However, when he first started his rap career, Jay-Z had few believers. He came up during a time when the genre was very competitive, and other New York-based artists such as The Notorious B.I.G., LL Cool J, Nas, and Busta Rhymes were getting most of the spotlight.
As history would show it, Jay-Z ended up having arguably the most successful career out of the artists from his era. Today, he claims he always had a belief in himself that he would become great, despite the fact that his own family members didn't believe in him.
Jay-Z's uncle wasn't a fan of his first records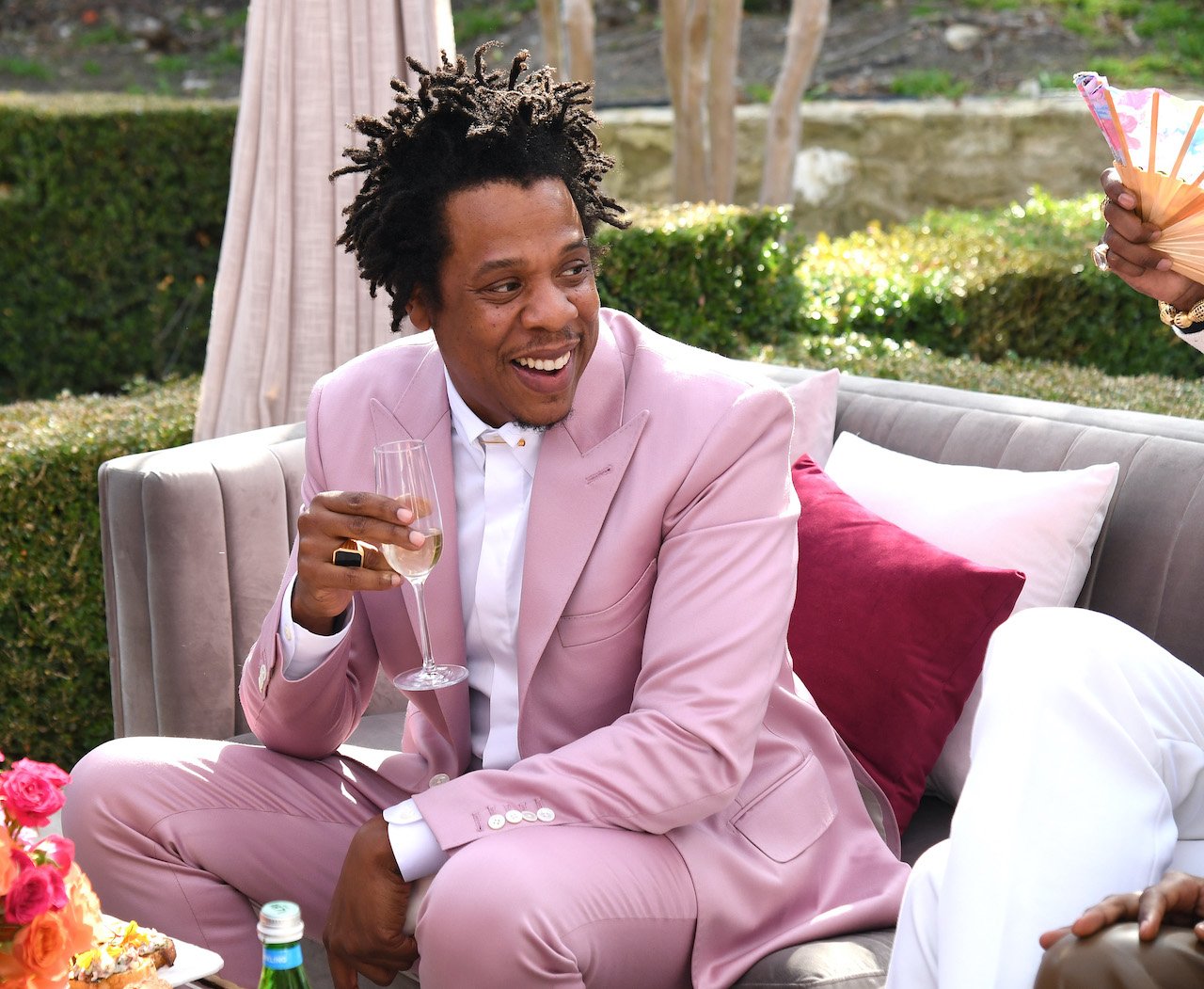 Jay-Z talked about the lack of support he received from his uncle at the start of his career during a recent episode of HBO's The Shop: Uninterrupted. 
"Part of being confident is taking chances and being fearless … I had a foolish confidence early on. … I remember my first demo, like when I first said I knew how to make songs—I didn't know how to make songs, I thought [I did] at that time," Jay-Z said. "And I played it for my uncle and I was like, 'Yo, I'm better than LL Cool J.' And he said, 'Get the f*ck out of here.' My uncle was like, real, like, 'Get the f*ck out of here. You ain't never gonna be better than f*cking LL Cool J.'"
He says he always had natural confidence in himself
Despite his uncle's callous remarks, Jay-Z continued to hone his craft and record new songs. When he released his debut album, Reasonable Doubt, he boldly claimed that he was one of the best MCs to ever do it, which came as a surprise to some.
Later in his conversation on The Shop, Jay-Z noted that he always believed in his greatness, even when there wasn't much proof it yet.
"I was hurt. I was like, 'Sh*t, damn. He damn near damaged me, right? But I survived that and once I knew that, I was like… So I kinda came in, if you remember, 'Who's the best MC, Biggie, Jay-Z or Nas?' Like, those were the guys, at the time. And I believed that I was on their level at that time. My first album. So I always had confidence, and I always knew that I was gonna excel beyond. But, you know, you still gotta do it. You could believe it, you could have the belief, it's just second nature."
Jay-Z says believing in one's self is the foundation of greatness
Jay-Z has always been very outspoken about the power of positive intention, confidence, and timing. During a separate interview with Oprah's Masterclass in 2011, he stated that in order for anyone to be considered great at something, they have to have the initial belief in themself. 
"I think the most important lesson for me would be [to] just be true to yourself," Jay-Z said. "It sounds like a very simple thing to do, but it's not. It's not simple to do with all the pressures to succeed and all the pressures to, once you succeed, to stay there. You have a belief in yourself, and sometimes, in most cases is almost a naivete about who you are and what you can contribute to the game. Belief in one's self and knowing who you are, I mean that's the foundation of everything great." 
Source: Read Full Article