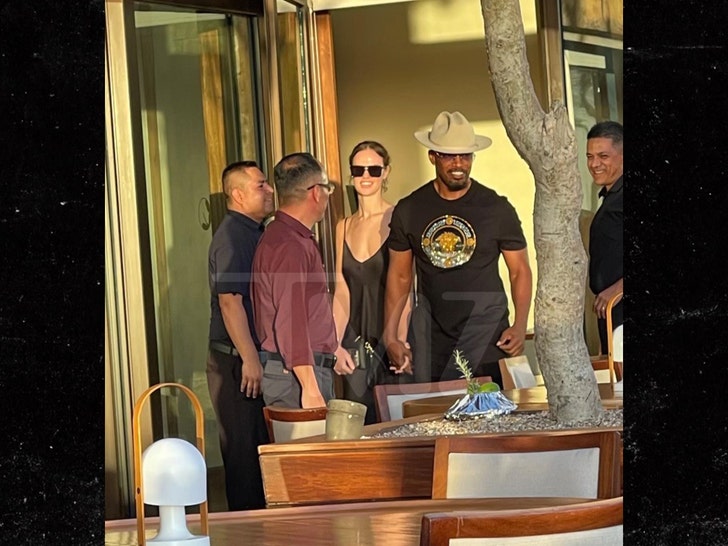 Jamie Foxx is fully back to living the good life after his health scare … taking in the sights, sounds and some good grub on a hot date with his girlfriend in Mexico.
Check out the pic obtained by TMZ of the Oscar-winning actor holding hands with Alyce Huckstepp late Sunday afternoon as they enter a restaurant at Nobu Los Cabos Hotel in Cabos San Lucas.
We're told staff escorted the pair to a table for an early dinner on a patio outside where they could enjoy the stunning ocean views of the Baja Peninsula. Eyewitnesses tell us they seemed "very happy" and looked smitten as they laughed and flirted with plenty of affection.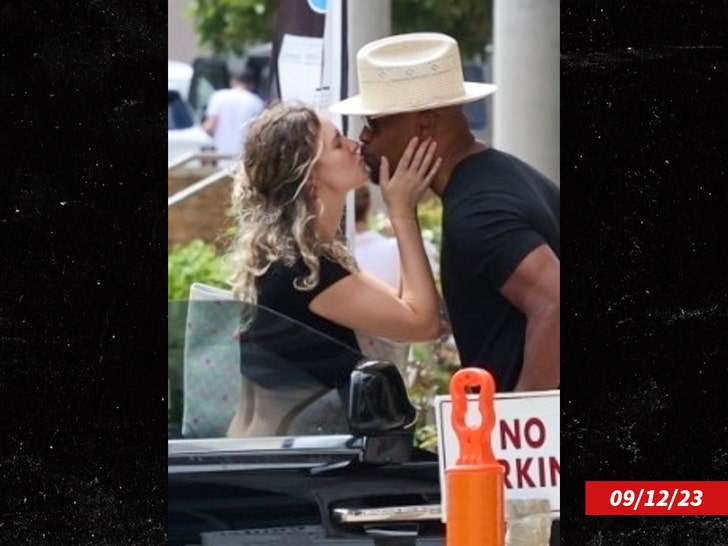 Our sources say they were definitely a couple and, while Jamie hasn't confirmed it yet, there have been plenty of sightings of them making out and having dinner as of late with friends in Los Angeles.
As you know, Jamie has been on the road to recovery ever since he suffered a medical emergency that landed him in the hospital back in April. He's never disclosed exactly what happened to lead to his hospitalization, but we know he was working in ATL when it happened.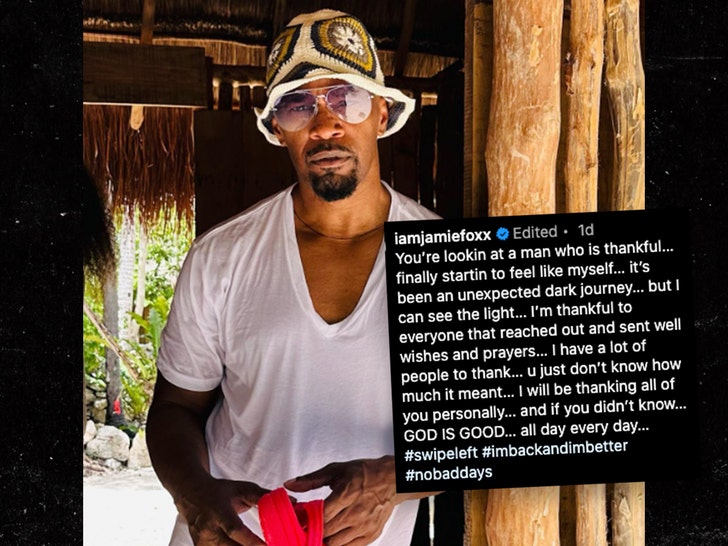 Last month, Jamie released a statement, saying he was beginning to feel like himself again.
Source: Read Full Article