Good Morning America has a team of dedicated anchors who love their job – and get paid well for it too.
Each of the hosts bring something unique to the table and the ABC show has grown in popularity because of them.
While their salaries aren't widely reported, we can reveal the net worths of Ginger Zee, Michael Strahan, George Stephanoupolos and more.
Find out the vastly different fortunes of GMA's most popular stars according to Celebrity Net Worth.
WATCH: Michael Strahan is called out by his GMA co-stars on-air
Michael Strahan
Michael Strahan has been with GMA since 2016 but, like many of his co-hosts – it's by far his only gig.
The former NFL star's net worth is $65 million, a fortune he's amassed from his anchor work on GMA and for formerly hosting Live with Kelly and Michael.
He is also a football analyst on Fox NFL Sunday and he has his own clothing and men's beauty line too.
TRENDING: Amy Robach and T.J. Holmes' net worths are worlds apart from one another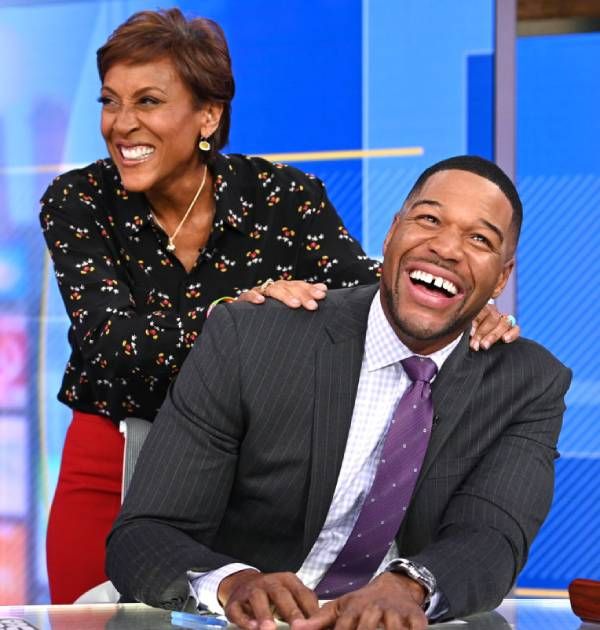 Michael and Robin have a blast working on GMA together
Robin Roberts
Robin made her debut as a contributor on Good Morning America in 1995 but didn't officially become an anchor there until 2002. Her net worth is said to be a whopping $55 million.
Robin started her career as a successful college basketball player and went on to become an ESPN sportscaster.
She's also authored several books and after the death of Alex Trebek, she guest-hosted Jeopardy!. too.
Lara Spencer
Lara is a much-loved TV personality and it's not just from her time on GMA. HGTV has also been her home where she's hosted Flea Market Flip and Everything But the House – something she spoke exclusively to HELLO! about.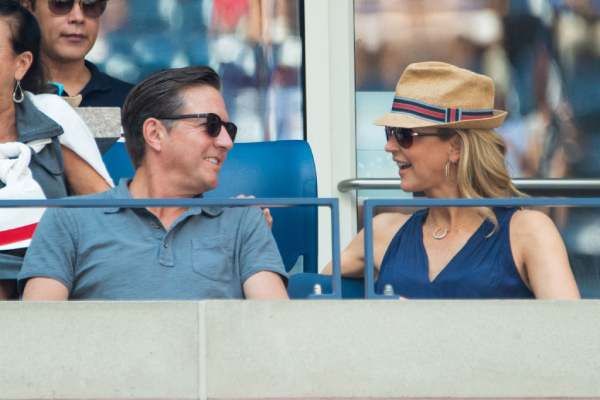 Lara is married to Richard McVey who has a huge net worth
She has a net worth of $20 million and has also anchored on Nightline and ABC News. She's married to financial executive Richard McVey who is worth a whopping $600 million.
Ginger Zee
Chief meteorologist Ginger is passionate about her job and has been vocal about how much she adores working at GMA.
Ginger joined the morning show in 2013 and has a net worth of $2.5 million.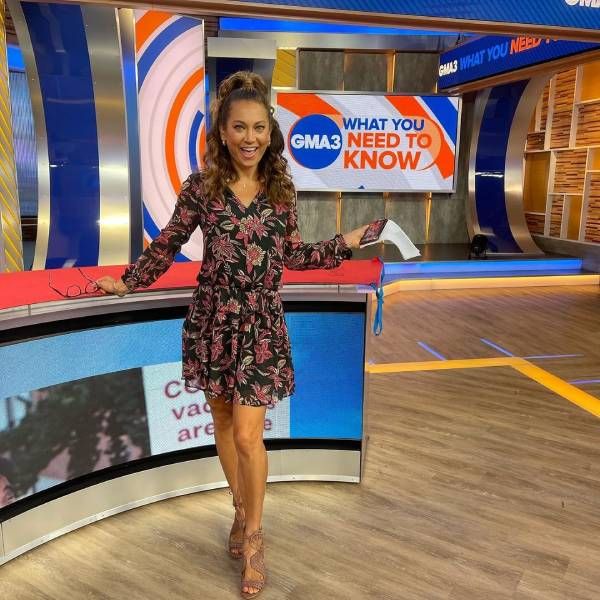 Ginger always manages to brighten up the set of GMA
George Stephanoupolos
George became known when he was appointed White House Press Secretary under President Bill Clinton.
He made the transition into journalism with ease and after working as a correspondent with ABC news he became a host on GMA in 2009. George – who is married to Ali Wentworth – is worth $40 million.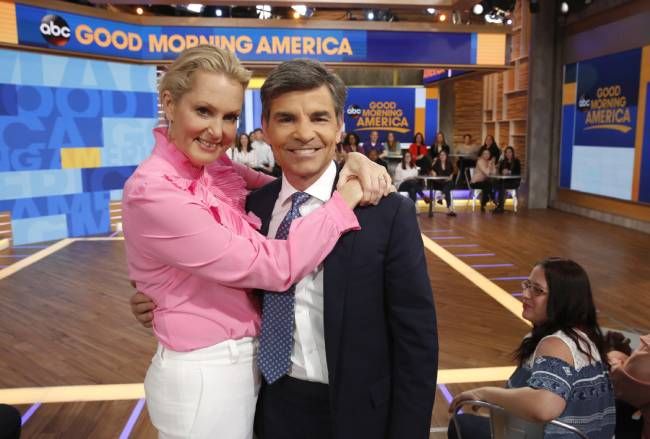 George is married to Ali Wentworth
Dr. Jennifer Ashton
Jennifer hosts GMA3 and used to sit alongside T.J. Holmes and Amy Robach before they were fired in 2022.
She is a woman of many talents. Not only is she a physician, but she's an author, columnist and a regular TV medical contributor. Jennifer is worth a cool $8 million.
Read more HELLO! US stories here
Keep up with the latest celebrity stories Sign up to our HELLO! Mail newsletter to receive the latest news straight to your inbox.
Source: Read Full Article