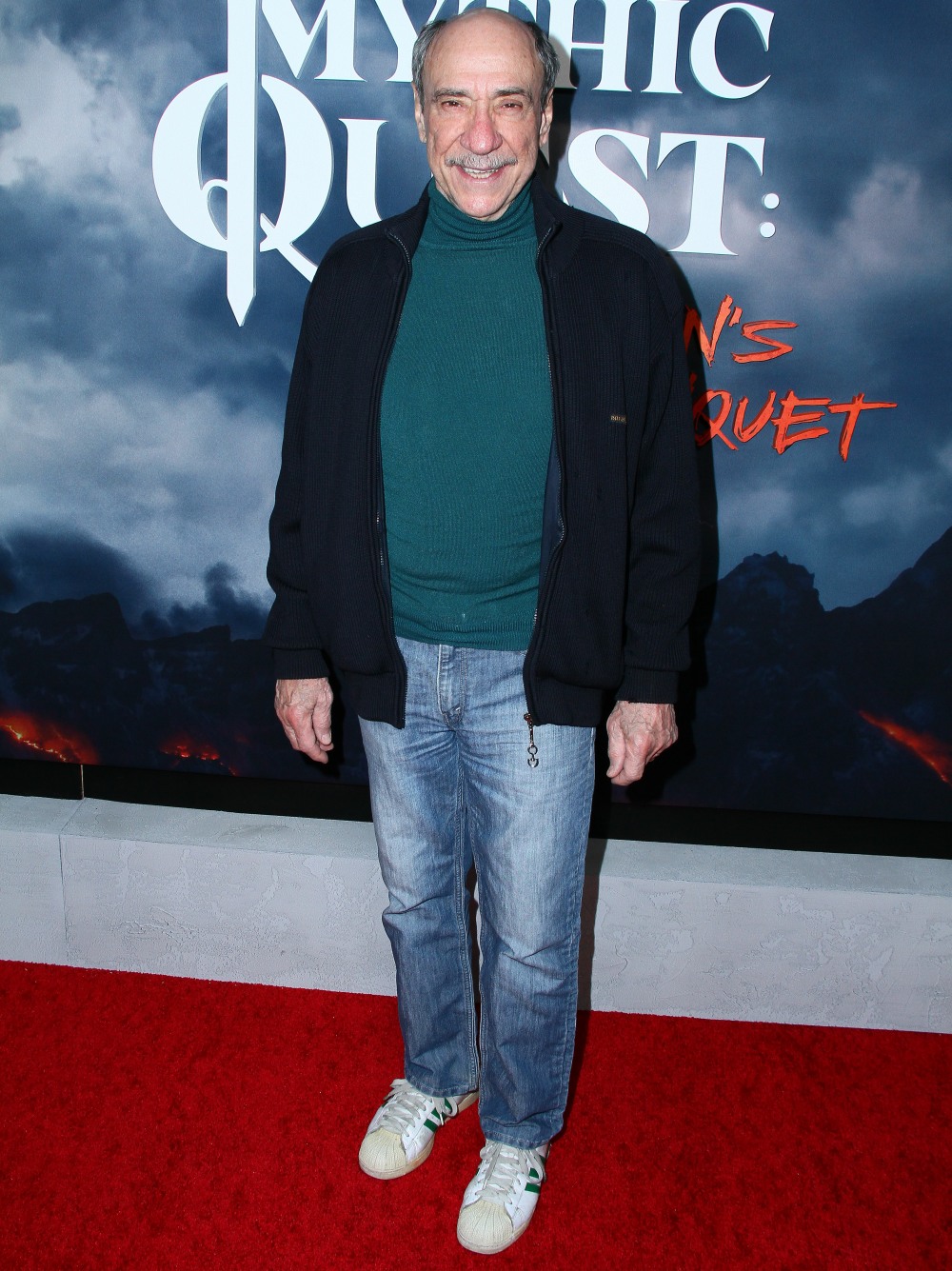 One year ago, F. Murray Abraham was fired from AppleTV's Mythic Quest. The circumstances seemed mysterious – no one knew what had happened behind the scenes, but it felt like something absolutely went down. Now, one year later, we're finding out what went down. Abraham was facing two accusations of sexual misconduct on set, and the show's creator and star Rob McElhenney was only told after the second incident. Which is when Rob was like "he's got to go."
F. Murray Abraham's sudden exit from "Mythic Quest" was the result of two accusations of sexual misconduct, according to a new report. Abraham, 83, who portrayed head video game writer C.W. Longbottom, departed the Apple TV+ series unexpectedly in April 2022 between its second and third seasons, with production studio Lionsgate merely confirming his exit.

"Beyond that, we do not comment on matters concerning personnel," the studio added at the time, with no additional comment from Abraham.

Now, Rolling Stone reports that the "White Lotus" star's on-set behavior raised at least two concerns. The first incident resulted in Abraham receiving a warning and being told to stay away from some of the show's actresses, a production source claimed to the publication. The second incident, which was brought to creator and star Rob McElhenney's attention, prompted the Oscar-winning "Amadeus" star's firing.

Lionsgate said in a statement Monday that it takes "allegations of misconduct seriously and investigate[s] them thoroughly." However, the company added, "As a matter of corporate policy, we do not discuss our personnel actions."
[From Page Six]
This reminds me a little bit of the Frank Langella situation around this time last year as well – remember that? Langella was working on a Netflix production and he refused to adhere to the blocking or listen to the intimacy coordinator, wrongly believing that he could inappropriately touch his female costars any way he wanted. The actresses also went to management and Langella was fired swiftly, much to his dismay. It absolutely sounds like something similar happened with Abraham – he was putting his hands (or worse) on his female costars, and he got one warning, then he kept doing it. It makes me wonder about The White Lotus Season 2 too – Abraham booked that job concurrently with his Mythic Quest work. TWL started filming in February 2022. Hm.
Embed from Getty Images
Embed from Getty Images
Photos courtesy of Getty, Avalon Red.
Source: Read Full Article