Eddie Murphy's son Eric and Martin Lawrence's daughter are making headlines for their love affair. The two adult children of the legendary comedians debuted their love in a sweet Instagram post. While much is known about their famous fathers, little is known about their mothers.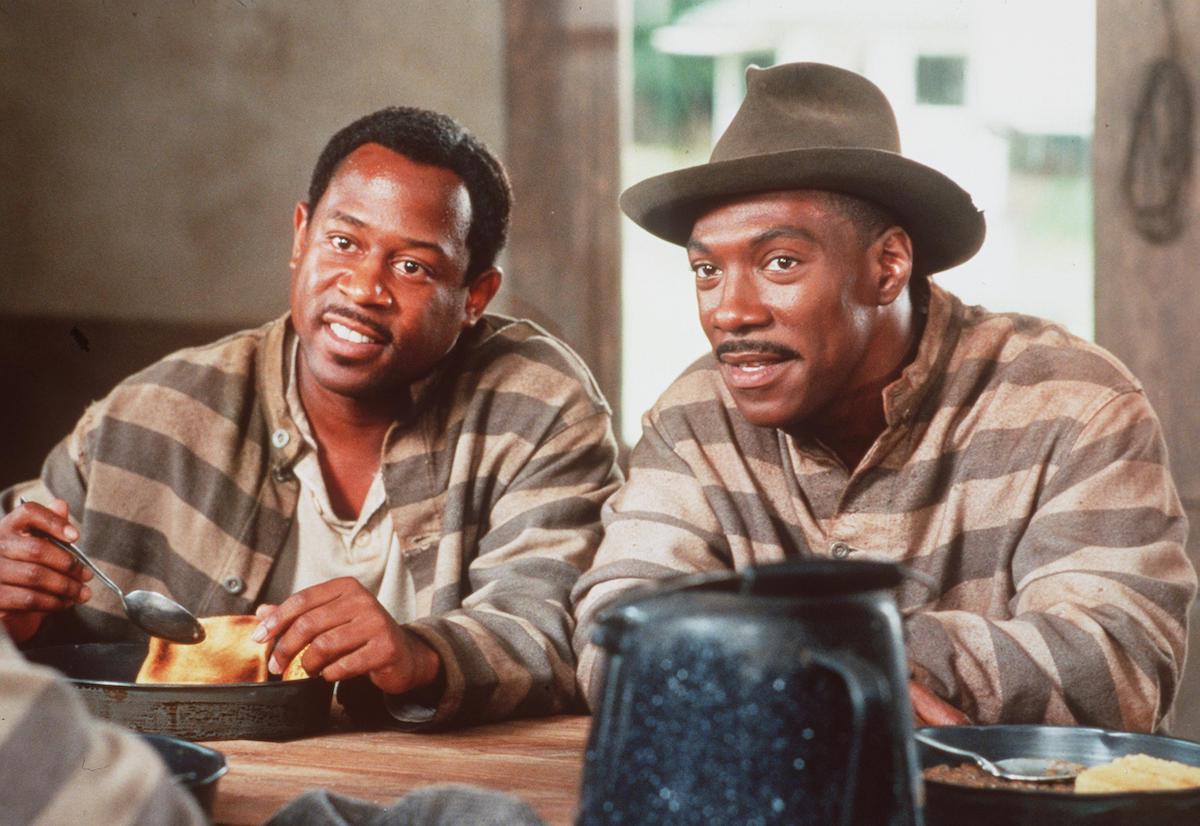 Eddie Murphy's son and Martin Lawrence's daughter are a couple
News of Eric and Jasmine's coupledom came via a beautiful birthday tribute Jasmine posted to her Instagram account.
"Happy birthday, my love," the post began with a series of photos. "I'm so incredibly blessed to know you, to love you, and to have you by my side. Cheers to many more blessings, laughs, and beautiful memories! I love you so much!!" Jasmine also captioned the photo with a black heart emoji and a shooting star emoji.
Eric responded to his beau, commenting, "You're so sweet. Thank you my baby. I LOVE YOU!!" he wrote with heart emojis.
Prior to Jasmine's birthday shoutout, Eric gave his lady her own Instagram tribute, writing, "Head over heels in LOVE with You."
It's unclear when the two began dating.
Who are Eric Murphy and Jasmine Lawrence's mothers?
Jasmine is Lawrence's eldest daughter with his ex-wife, former Miss Virginia USA Patricia Southall. The two divorced in 1997 after several years together. Their divorce was contentious, with Southall being granted a restraining order against Lawrence after alleging he stalked and threatened her and was mentally unstable. Thankfully, the pair have been able to co-parent successfully and build a friendship.
Southall later married NFL legend, Emmitt Smith. They had a reality show that aired on OWN that documented Southall's desire to step out of her husband's shadow and pursue acting and other passions. She also ran his foundation. In February 2021, the couple announced they were divorcing just after celebrating 20 years of marriage.
Eric is the eldest child of Murphy's. His mother is Murphy's ex-girlfriend, Paulette McNeely. The two walked arm and arm on many red carpets during their brief romance in the late 1980s but McNeely has largely remained out of the spotlight.
It appears their relationship potentially ended due to infidelity and an overlap in children. The same year Eric was born, Murphy's eldest daughter Bria was born. He later married Bria's wife, Nicole. Eddie and Nicole divorced in 2006.
The comedians have a long history of supporting one another
Murphy and Lawrence have a long history. The two first worked together in the 1992 comedy film Boomerang. But, their most-known project together is the 1999 comedy-drama, Life.
The film's form is told through the lens of an elderly inmate about two of his friends, Ray (Murphy) and Claude (Lawrence), who are both wrongfully convicted of murder and sentenced to life in jail.
Life performed moderately at the box office, making a little over $73 million on a budget of $80 million. But audiences loved it and the film airs on cable television continuously.
Source: Read Full Article