Chip Gaines and Joanna Gaines are the famous hosts of HGTV's Fixer Upper. The couple has a lasting marriage that is admired by fans all around.
Even renowned actor Drew Barrymore is in awe of the Gaines. Barrymore recently expressed her love for Chip and Joanna's enduring marriage.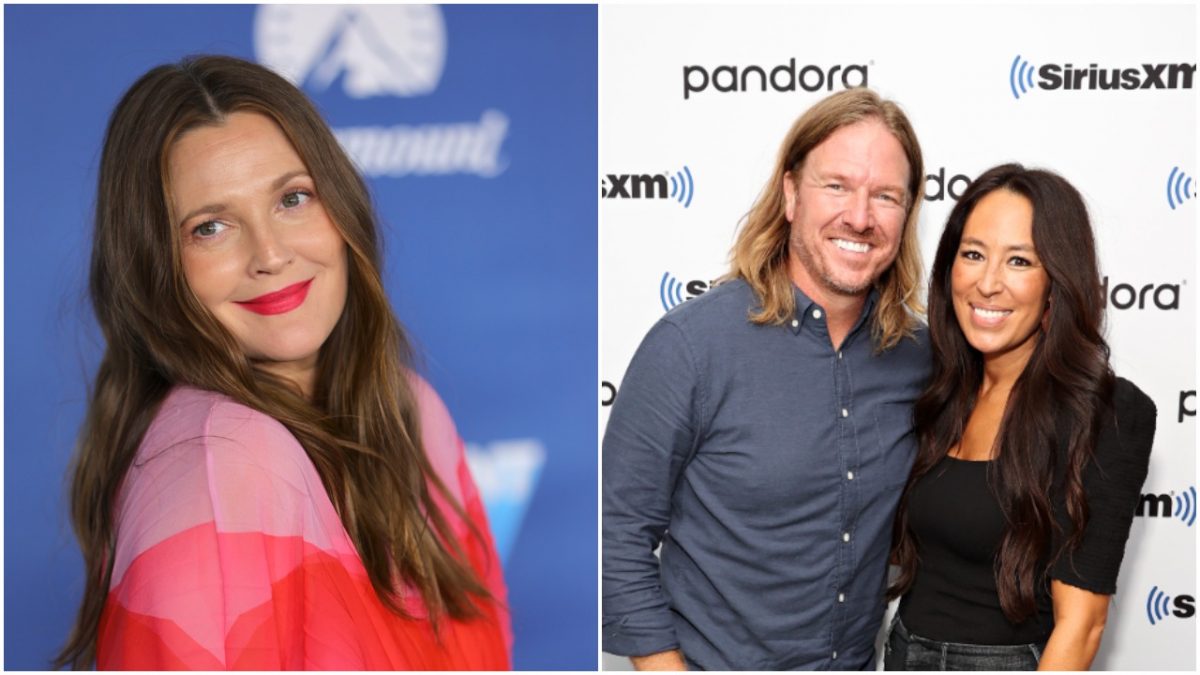 Chip and Joanna Gaines have been married for 19 years
Chip and Joanna first met in the early 2000s in Waco, Texas. According to an interview with Pop Sugar, Chip first laid eyes on Joanna while visiting her father's Firestone Tire store, where he saw a photo of the family.
"Her dad made the mistake of putting a pic of the family behind the counter at his [automotive] shop," Chip shared. "I knew I'd marry her one day just by the picture on the wall."
One day, Chip revisited the store after having problems with his brakes. Joanna happened to be working there, and the two finally got to meet. She recalled, "We met in the waiting area and hit it off immediately. He was genuinely engaging and he had such a sincere smile." The pair began dating afterward.
She also added, "I knew he was the one because I knew I could trust him."
They got married in 2003 and welcomed five children together: Drake, Ella Rose, Duke, Emmie Kay, and Crew.
Drew Barrymore gushes over the couple's love
On Jun 2, Joanna shared a photo of her and Chip on Instagram with the caption "19 years. #ilikeyoualot." Over 200,000 people liked the post, and many left heartfelt comments celebrating their love.
Barrymore also commented, "Your love story is so wonderful!!!!!!!! You deserve it."
Drew Barrymore once said the Gaines make her reconsider being 'aggressively single'
Barrymore has had a different life story than Chip and Joanna. She has been married three times and is now a single mother. The actor has since been dating around, though she is mostly focusing on being a parent to her two daughters more than finding her next relationship.
Chip and Joanna were guests on the April 4 episode of The Drew Barrymore Show, and Barrymore shared with them that their loving marriage makes her want to rethink being "aggressively single."
"I think we always say this," Joanna explained. "That we're sitting on that same porch in those rocking chairs watching the sun go down saying, 'We did it well.' All our kids off and gone in a really healthy, good way but saying, 'We did it well.' That's it. It's very simple."
She added, "But we're still holding hands and we still really like each other."
"See, I'm so aggressively single but when I'm around you and Chip it makes me go, 'Maybe I should spreadage my wingage,'" Barrymore commented. "Like, he still says I love you all the time, kisses and I love you. Can he teach men?"
For more on the entertainment world and exclusive interviews, subscribe to Showbiz Cheat Sheet's YouTube channel.
Source: Read Full Article